While Marc Marquez's current focus is primarily on returning to MotoGP action after yet another enforced absence due to complications with the broken arm he suffered at Jerez in 2020, his visit to last weekend's Austrian Grand Prix highlighted yet another issue that the six-time world champion is currently contending with: a split with long-time manager Emilio Alzamora.
Alzamora, the 1999 125GP world champion and the only racer in history to win a world title without winning a race, has been a fixture of the Spaniard's camp since the very earliest days.
He started as Marquez's mentor in 2005, when Marquez was only 12-years-old and has been alongside him, and latterly, his younger brother Alex since then.
However, Alzamora's absence was first noticed from the paddock at last month's British Grand Prix, where he failed to appear to support Alex, something he has continued to do so throughout Marc's on and off injury woes.
Subsequently also failing to turn up at the Red Bull Ring for the elder brothers' first trip back to the paddock since Mugello, it set alarm bells ringing despite the official line of a COVID diagnosis keeping him at home.
It didn't take long for the news to leak out of the Marquez camp, however, that the pair were no longer represented by Alzamora's AC Management, an agency with (unusually for the MotoGP paddock) only two athletes on their books.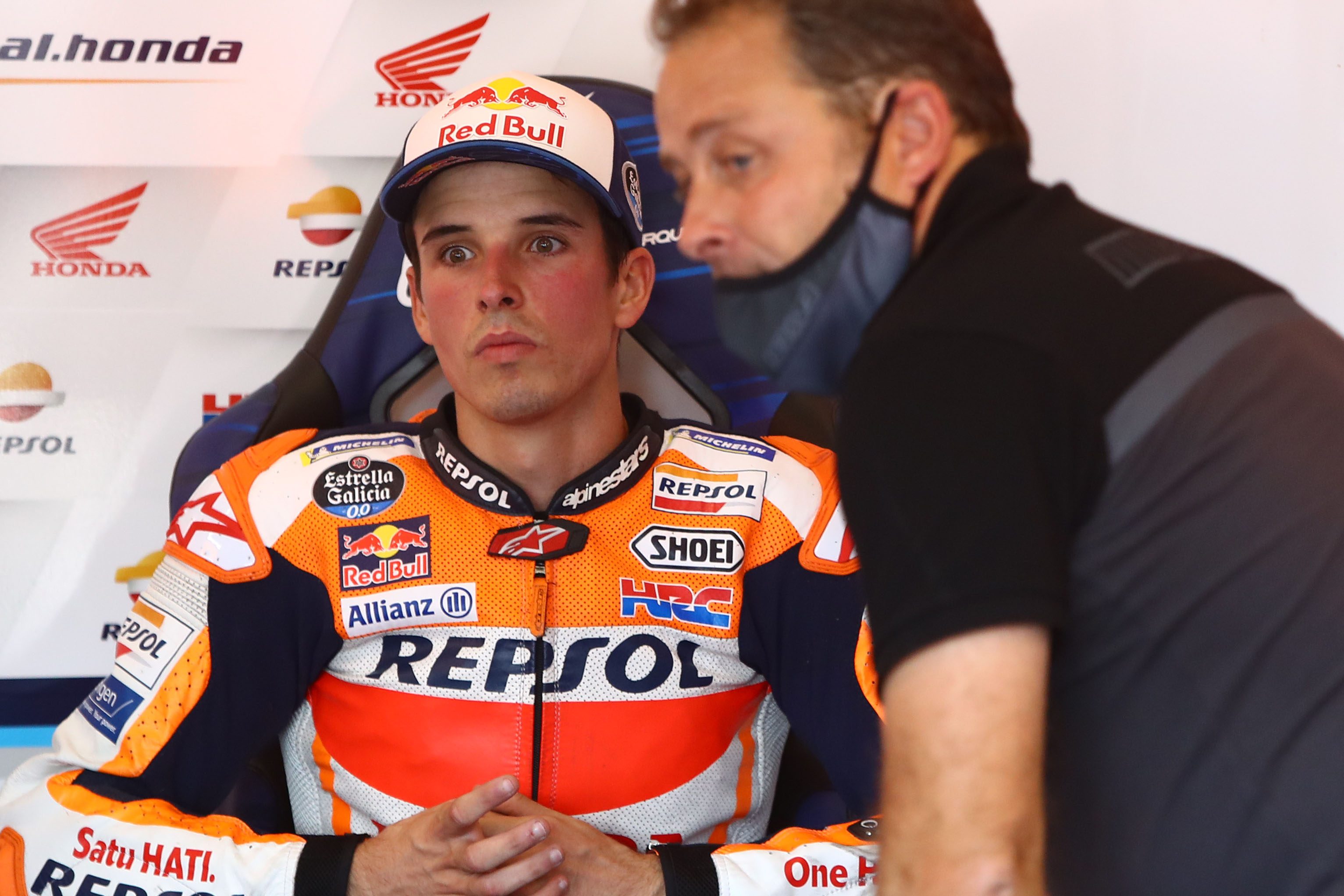 Of course, those two athletes include one who is probably the highest-paid motorcycle racer of all time, and with Alzamora [pictured above with Alex in 2020] likely collecting a fixed percentage of Marc Marquez's earnings and incomes (traditionally around the 10% mark), then negotiating the Repsol Honda rider's unusual four-year extended deal with the brand, rumoured to be worth around €100 million, means he's likely to remain comfortable.
While the reasons for the split aren't known – and most likely will never be fully aired in public – the news of who Alzamora's replacement is going to hint at the direction that the 28-year-old is hoping to move in, away from specifically motorcycle racing and towards a more global brand – something MotoGP is calling out for in the absence of the retired Valentino Rossi.
The former racer will be replaced by Spaniard Jaime Martinez, currently Red Bull Spain's Head of Motorsports Marketing and therefore someone the Marquez brothers will have extensive knowledge of working with.
He's a former professional wakeboarder who has been a part of the Austrian energy drink's athlete management program since 2012, and he very much brings a different type of experience to the brothers' brand than Alzamora did.
Undoubtedly talented as Alzamora was at negotiating contracts within the paddock, Marquez's brand has never grown in the same way as Rossi's did before him, and despite piecemeal deals with international brands, most investment in the brothers largely remains from companies already involved in the sport.
That's something that you would imagine will be an immediate target for change for Martinez, capitalising on Marquez's success as well as hopefully laying the groundwork for a new era in the former champion's career as he returns from what has been a career-defining injury.