The list of modern-era MotoGP rookies who have won races in their debut season is a very small one indeed – but it's a list that grew from four names to five in 2021 thanks to the incredible success of Pramac Racing's Jorge Martin.
And, with a stunningly impressive debut season now under his belt, there's an argument to be made that it is in fact the best first appearance since none other than six-time champion Marc Marquez.
Martin joins an exclusive list of MotoGP royalty with his victory at the Red Bull Ring, with only Marquez, Dani Pedrosa, Jorge Lorenzo and Brad Binder able to rack up a victory in their debut years.
It's something that even shocked Martin himself, with the 23-year-old telling The Race in an exclusive interview at the end of his remarkable year that he never expected such a strong campaign in only his first year in the championship.
"I didn't think it would be possible to win," he admitted. "I thought that to sometimes fight for a top six, to be close to the podium, to finish there once at the end of the year – but finally we did podium and pole position in just the second race, then back to back poles and podiums in Austria with a victory.
"It's unbelievable. The first victory of Pramac in 25 years… I felt like a rockstar at that point in the year!"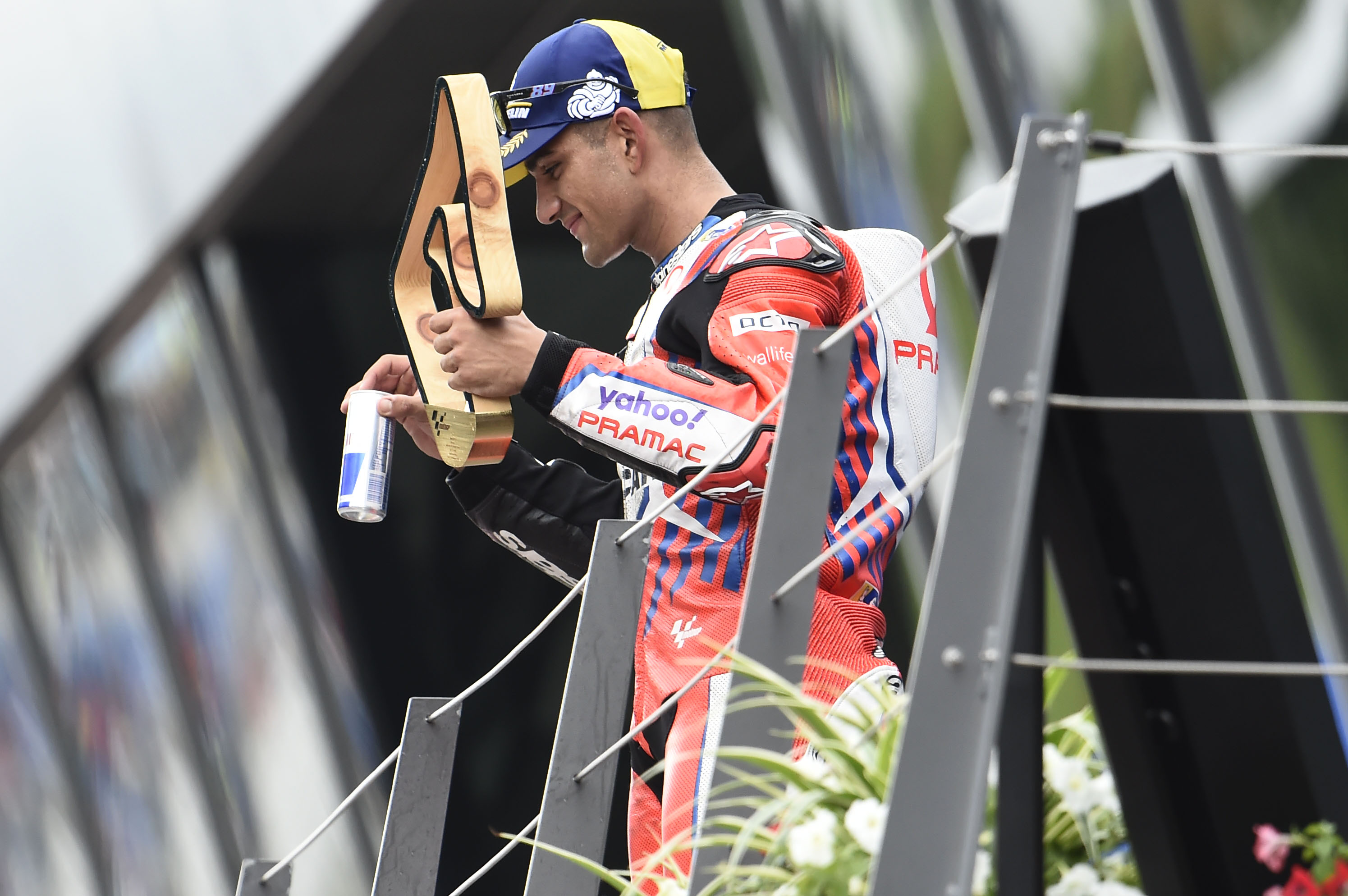 And, as he alludes to, unlike for former Moto2 team-mate Binder, it wasn't just one result that made his year stand out. Rather, the Spaniard made an impact on the championship from almost the very beginning of the year in Qatar.
Taking pole position (something of a specialty for a rider who took 20 poles from 67 starts in Moto3) in the second race of the year and of his MotoGP career, he backed it up the next day with a podium, coming home third behind world champion-to-be Fabio Quartararo and his vastly more experienced team-mate Johann Zarco.
Martin went on to take two more podiums, third in Austria and second in the final race of the year in Valencia, alongside his maiden victory, meaning that he finished his rookie season with a rather remarkable record.
In fact, while his results don't quite put him in the same camp as Lorenzo (one win and five podiums in his rookie year) or Pedrosa (two victories and six podiums), and of course far distant from Marc Marquez (who won the title in his debut season in 2013), Martin did more than enough to mark himself as a future star.
Moreover, he did what he did as a satellite rider, scoring Ducati's first ever independent team victory in two decades of trying and giving Pramac a long-overdue prize.
That's not something that any of the other rookie winners can say, with Marquez, Lorenzo, Pedrosa and Binder all graduating to the premier class on full-factory machinery.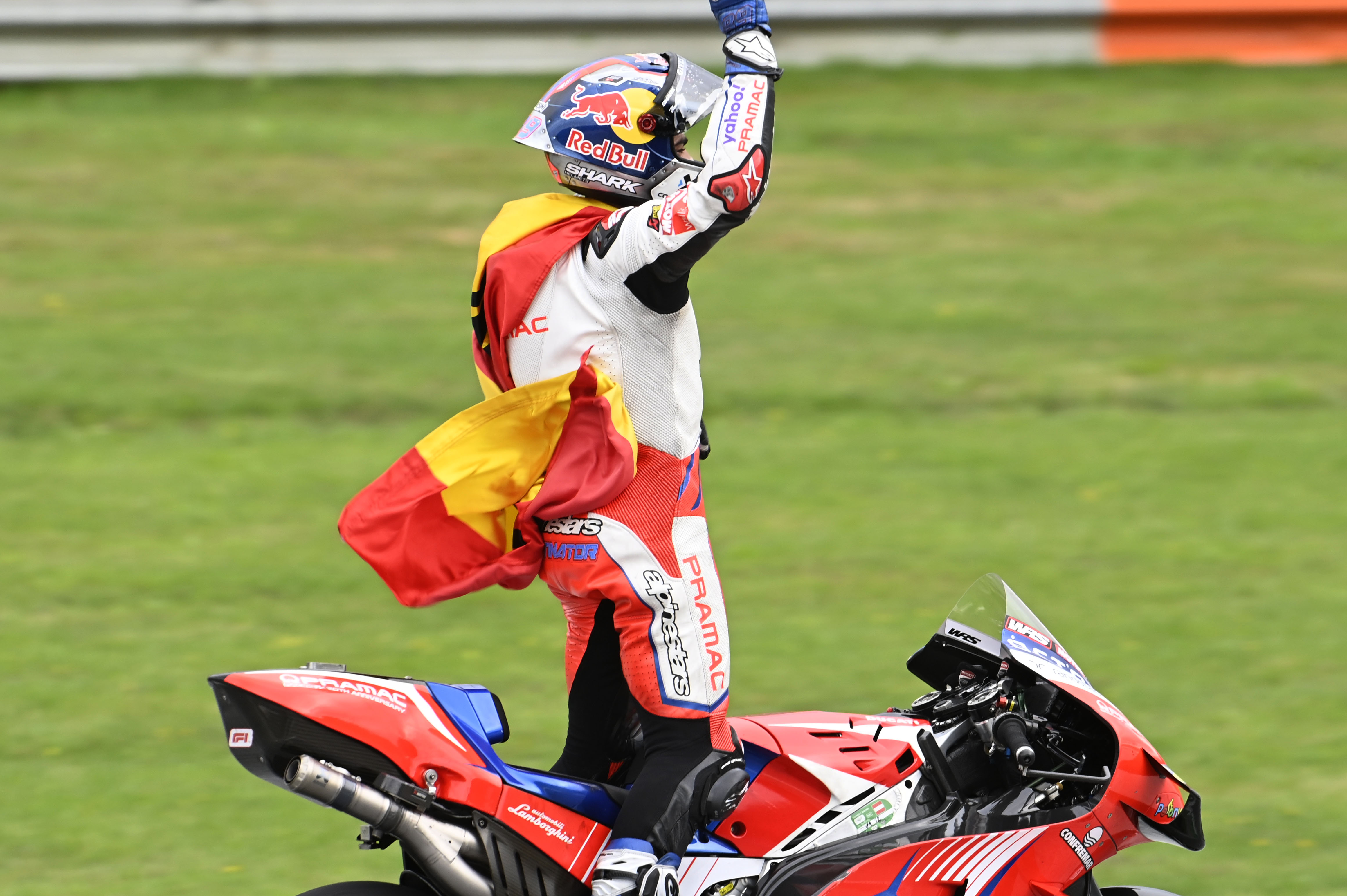 And while ninth in the championship might be a little disappointing, it's also understandable considering that he missed a substantial portion of the season due to the severe injuries sustained at Portimao in April.
Breaking eight bones in the practice fall meant that he spent most of the rest of the year still riding injured – and in reality, he managed to win while still far from fully fit.
Yet despite the very impressive result of his rookie season, Martin is adamant that he's not getting carried away with what he achieved, with the harsh lessons of the injuries – part of what he describes as both the best and worst season of his career – meaning that he's still very much learning his way in the top level of racing.
"It's difficult to arrive here, but it's harder to keep that level," he admitted. "I felt this year that the good thing was that I was a rookie and I had no pressure, even if I was close to the top five. My level was a bit more down than in Austria, but I was competitive in Assen, in Silverstone, in a lot of tracks, so I think we can do a really great job next year.
"It's difficult to say now, but if we do a great pre-season, if I can understand the bike a little better, if I can focus on my style a little more, then we can fight for the top five. This will be so important, to be in the top five at the end of the year. If we're there, we'll be close to the top three as well, so let's fight for podiums, for victories, and I hope to be in the front of all the races. This is the main thing."
---
The case for Quartararo
Valentin Khorounzhiy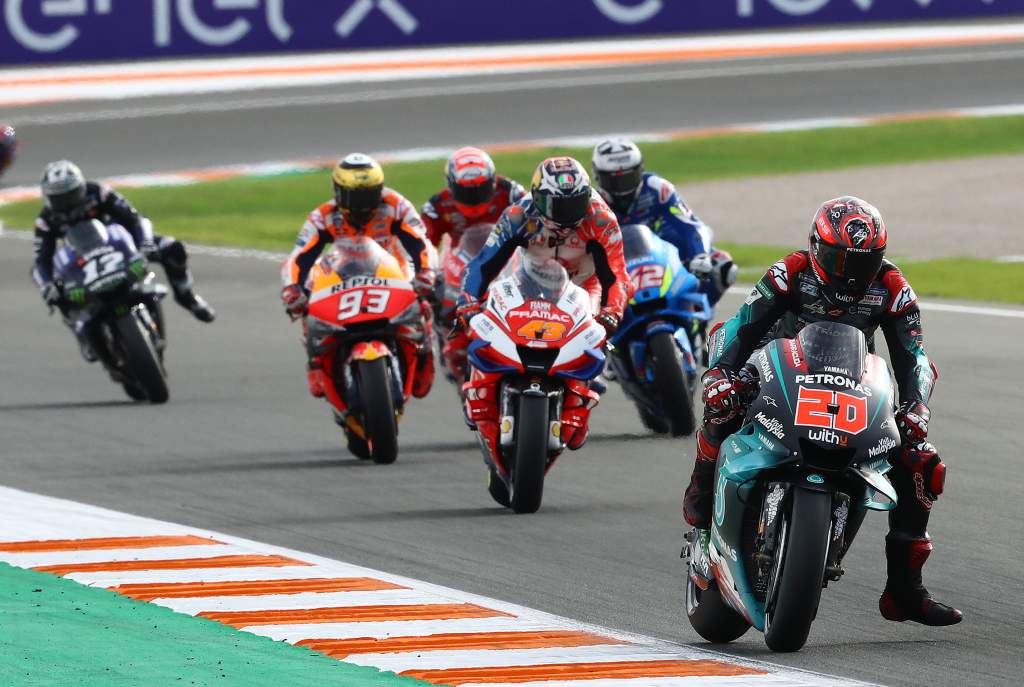 Unlike Martin, Quartararo was not among the rookies who won a MotoGP race in their very first year – instead leaving it until the season opener of his sophomore campaign.
And yet there's a robust argument to be made that it's the current premier-class world champion who also was the best MotoGP rookie since the all-conquering Marquez.
Unlike Martin, he needed until the fourth race weekend to score his maiden pole, and the maiden podium would've followed the day after if not for a mechanical failure.
Soon after, both poles and podiums became an entirely regular matter, and in the second half of the season he was pretty clearly one of the three fastest riders in the pack, alongside Marquez and Maverick Vinales.
Yes, a win eluded him, but it's hard to hold that particularly against Quartararo given on two occasions – at Misano and Thailand – he'd lost out to Marquez in last-lap duels. There was no shame in being bested by Marquez, in the absolute form of his life, that season, and beyond those two races Quartararo was also a very close second to the Spaniard in two others.
He ultimately finished fifth to Martin's (injury-influenced) ninth, and did that on a 'B-spec' Yamaha compared to Martin's factory-spec Ducati. However, the Yamaha M1 does have a lingering reputation for being much more rookie-friendly than the Ducati – just two years prior to Quartararo's debut, it enabled another great rookie campaign in Johann Zarco's first Tech3 year.
So whether you rank Quartararo ahead or behind Martin as MotoGP rookies should mostly depend on how highly you weigh two of the aforementioned factors – the Yamaha-Ducati difference, and the fact Quartararo had to go up a 2019-spec Marquez, in the midst of a generational season, while Martin was spared such competition.