"I believe that Ducati is more competitive than Yamaha now, but [Fabio] Quartararo is the fastest guy."
Such was the verdict of Marc Marquez after Aragon, the Honda rider finding himself in the unusual position of being an outside observant to a MotoGP title fight.
It's very hard in MotoGP to separate rider ability from bike competitiveness, but Marquez's word carries more weight than most, and it's also really easy to see where he's coming from. In back-to-back weeks, Ducati was 1-2 in qualifying at Aragon and Misano (where it was actually 1-2-4-5) and won both races with Francesco Bagnaia.
True, Misano has been reasonably kind to Ducati in recent years, and despite the 2020 woes in the double-header a good performance at Aragon this time around was hardly shocking. But it's increasingly hard to talk about the Desmosedici in track-specific terms, anyway.
"They are quite better than us, I would like to say in all the races," said Suzuki's Alex Rins of the Ducatis at Misano.
"Because in the past the Ducati was a bike that only was working good in the stop-and-go tracks. Now in almost all the tracks, they're working good.
"In Aragon Pecco did a fantastic race, overtaking Marc, the bike was turning super. Also here, this track is very small track, and they were able to turn well."
Rins, who arguably had possession of 2020's best MotoGP bike in the Suzuki GSX-RR last year, more or less admitted that at Misano his crash came due to him trying to maintain too high a pace – which anyway won't have been enough to challenge Bagnaia's Ducati.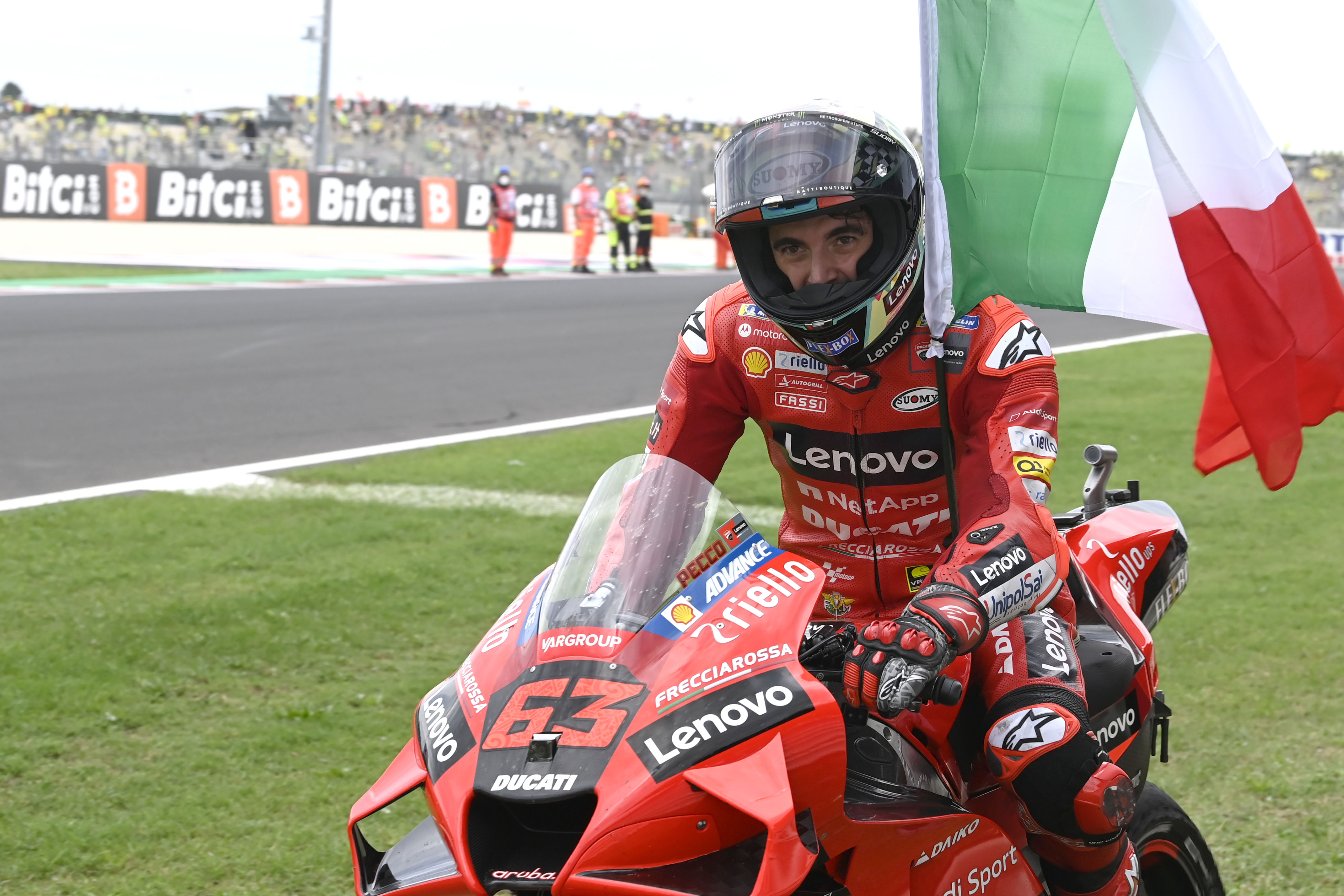 True, Bagnaia is something special at Misano – that was already clear last year, although the Italian himself insists it was actually one of his worse tracks before he got to practising there with a road bike – but the fact he is getting to show that off is encouraging by itself in a wider context.
Along with Bagnaia, the three other riders on works-spec Ducatis have all been on pole this year, and only Zarco's yet to win. And surveying this year's calendar so far, only Sachsenring and Assen have proven seriously challenging for the Desmosedici in terms of race pace – and even there it's at least been reasonably competitive.
It's a far cry from the late-2000s-spec Ducati that only Casey Stoner could get much out of, or the Ducati rebuild period that followed, or even its initial re-emergence as a win threat – when the Desmosedicis were a terrifying force at the stop-start Red Bull Ring but desperately outmatched at some of the other tracks, as Rins alluded to.
The current package is no longer completely dominant at the Red Bull Ring, but it's certainly a lot more versatile. It's still regularly topping the speed trap rankings, making it a major nuisance to overtake, but it's also a much stronger proposition in terms of corner speed, having gone at least some way to solve the mid-corner deficiencies that Andrea Dovizioso spent much of his final years at Ducati pointing to.
Of course, the current rude health of Ducati's MotoGP effort owes a fair bit to the state of the driver line-up.
Dovizioso and Jorge Lorenzo – who clearly played his part in making the Desmosedici more versatile, and has been cited as a reference point by both Bagnaia and Jorge Martin as of late – both certainly had a big development impact, but Lorenzo left without realising his full potential and Dovizioso spent his final season at the Ducati struggling hugely to get his head around the new, grippier Michelin rear. He never did seem to fully crack it – whereas Bagnaia and Jack Miller have.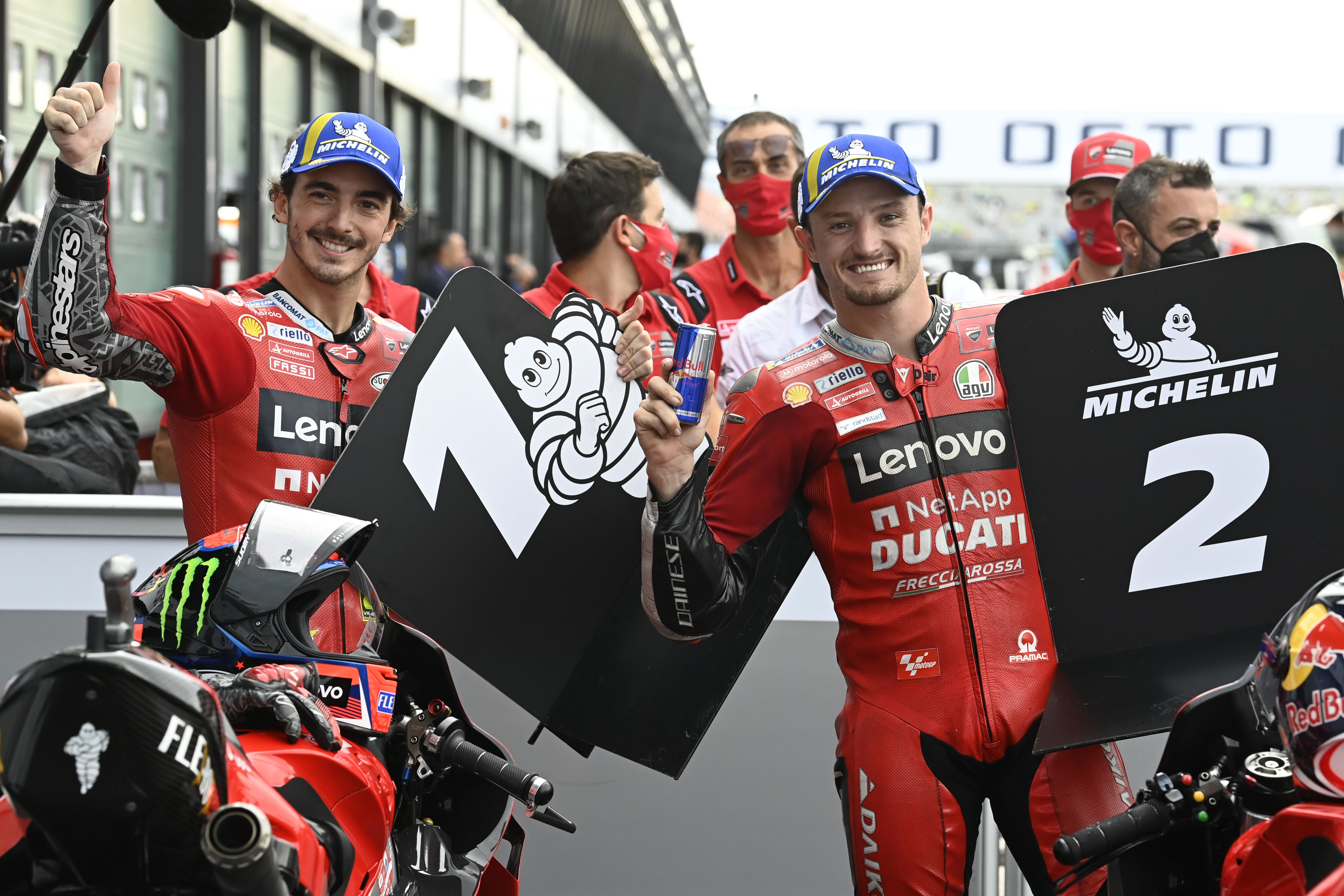 The fact that Ducati has four regularly competitive (Zarco's current issues and impending surgery notwithstanding) riders on works-spec machinery and will have an eight-strong roster – including Misano sensation Enea Bastianini, who Marquez said was "braking like an animal" and "going out the corner like a rocket" en route to the podium – next year is intimidating.
And yet, Ducati has already sort of been in a position to win the riders' title through sheer roster volume – and it hasn't quite happened.
"In the beginning, when I saw Pecco leaving, I was fighting with Jack, fighting with Martin, I only see red," laughed Quartararo after the Misano race.
"Was not easy because let's say, a Yamaha against Yamaha is one thing, we have more or less same acceleration, but when you have, like, different bikes – I was catching Pecco in sector one and sector four, but as soon as I was behind in sector one, he was pulling away in sector two and sector three.
"[It's not] only about the engine, because Turn 11, 12, 13 [all quick right-handers], Pecco was much better than everyone. This is not about power. Was a little bit like, going away, catching, going away, catching. And, yes, it's true that maybe a little bit more support from Yamaha will be [nice] – not support technically, but by the riders, but let's see."
Quartararo will get more support once Franco Morbidelli is properly fit again – but it's not like he's really needed it. And his situation feels reminiscent of none other than Marquez circa 2018.
At around halfway point of that year, with Lorenzo on the way out but having suddenly become a regular frontrunner on the Ducati and joining Dovizioso in duking it out with Marquez, it suddenly seemed like the Ducati was finally the best bike on the grid. Ducati probably should've won at least the teams' crown that year, but Lorenzo's post-breakthrough injuries ended his sudden run.
But in terms of the riders' championship, it won't have mattered anyway. Marquez checked out and clinched the title with three races to spare.
Yes, this current Desmosedici seems like more of an all-rounder than that version – and, not for nothing, that also covers wet conditions, in which the Ducatis have looked grand this year.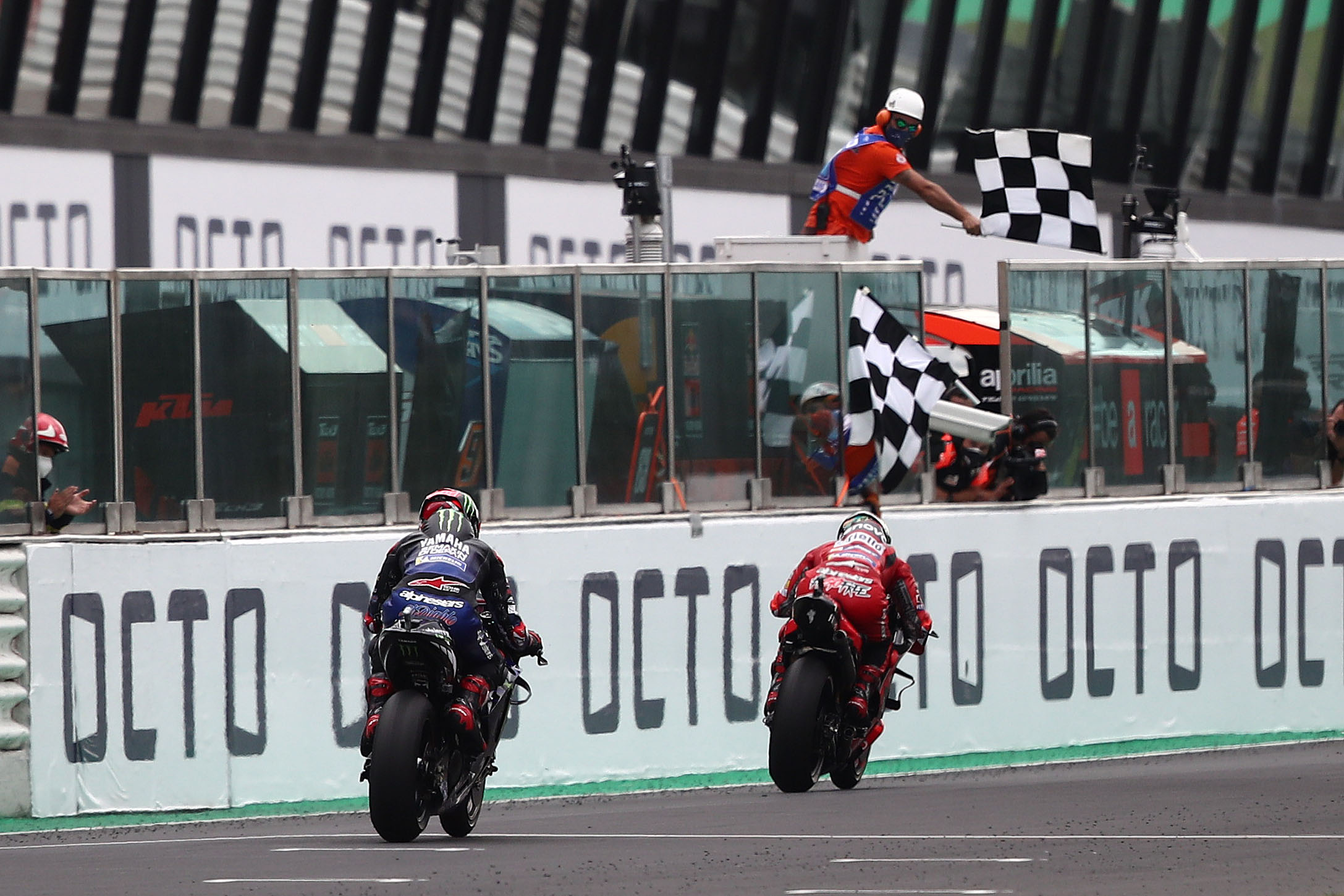 But over a long season, it still feels like Ducati needs that talisman, that rider who is either always the quickest in its line-up or is at the very least never meaningfully slower than his team-mates and never far from the front.
Maybe Bagnaia is that rider after all. Maybe even as early as this year, if the season gets really wacky (read: rain-affected) in the final four rounds. Or maybe it's Martin who is the guy.
But one way or another, finding the focal point of its title hopes now feels a more pressing question for Ducati than whether its bike is truly the best in MotoGP.