There has perhaps been more speculation about Portuguese MotoGP rider Miguel Oliveira's future than any other rider's going into the five-week summer break, thanks in large part to reports linking him to all three available satellite rides: Gresini Ducati, LCR Honda and RNF Aprilia.
There was even what many suspected was an aborted attempt to announce a Gresini Racing deal at the German Grand Prix, with the team teasing big news at the same time as Oliviera sat down for an unprecedented live interview with the series' TV cameras – only for their news to be about a book release and for Oliveira spending 30 minutes talking about seeing his photo in Portuguese motorway service area toilets.
And while there might have been a chance at that deal going through, it seems like late-stage negotiations fell apart, opening the door for Alex Marquez instead, with the Spaniard being finally announced a week later at the Dutch TT.
Similarly, any chances of Oliveira finding himself on a LCR Honda next year are also now gone, with Suzuki refugee Alex Rins not quite confirmed yet but all but announcing at Assen that he will be an LCR rider – something that's been further confirmed this week by a bored Marc Marquez dropping some serious hints on social media that the deal is now done.
So, with only a new-for-2023 satellite Aprilia option left for next year, what's stopping the news from being announced?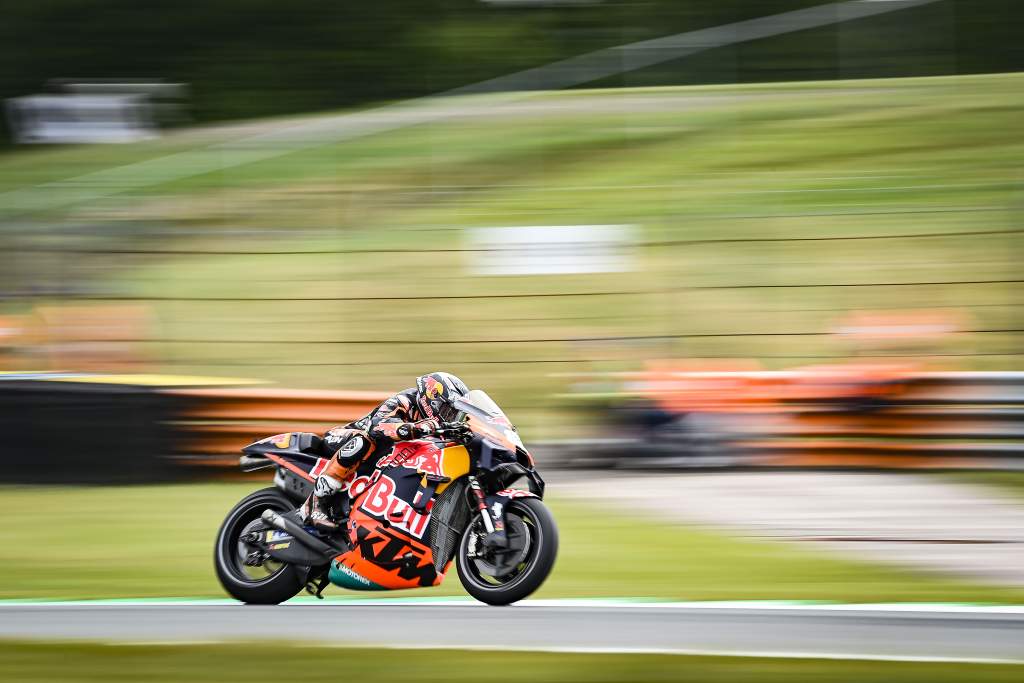 Well, part of that might be extrapolated from an interview that KTM Racing boss Pit Beirer gave at the Dutch race to German-language publication Speedweek, hinting that the team first needed to give him permission to go anywhere at all thanks to clauses in his 2022 deal.
"Miguel is free because we never redeemed his contract extension," Beirer explained. "We arranged it that way because of the good friendship we have with him. He still has the opportunity to talk and negotiate with us about a place at Tech3 for 2023. The offer is still there.
"But Miguel doesn't have any stumbling blocks from us that would prevent him from signing a new contract somewhere else. He doesn't have to buy his freedom at all. Because we respect what he has achieved in the seven years with us."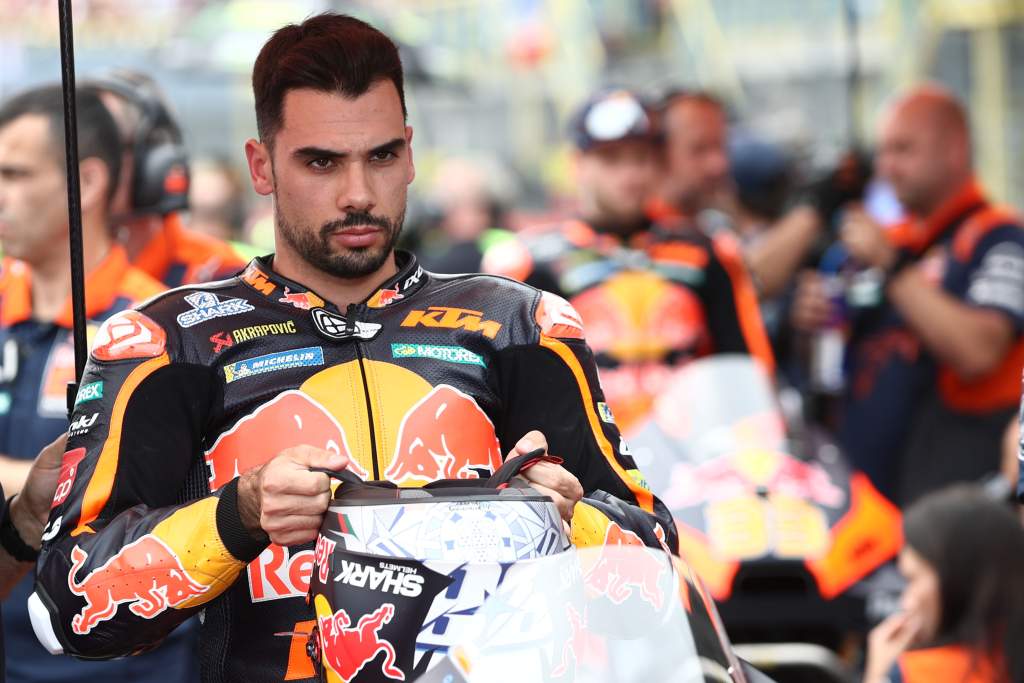 It's no secret that KTM's contracts are tight: perhaps tighter than those of any other manufacturer on the grid. As a result, it's entirely possible that the Austrian brand is in control in some way or another over the timeline of Oliveira's announcement.
According to The Race's sources in the paddock, the deal has in fact been completed, with the three parties involved (RNF Racing boss Razlan Razali, Aprilia Racing head Massimo Rivola and Oliveira himself) meeting last weekend at Assen to sign the papers and take the necessary pictures for an announcement.
However, the same can't be said of Oliveira's likely 2023 team-mate Raul Fernandez, who seemingly finds himself in a much trickier contract with KTM – one that it's speculated will take considerable financial resources to get him out of.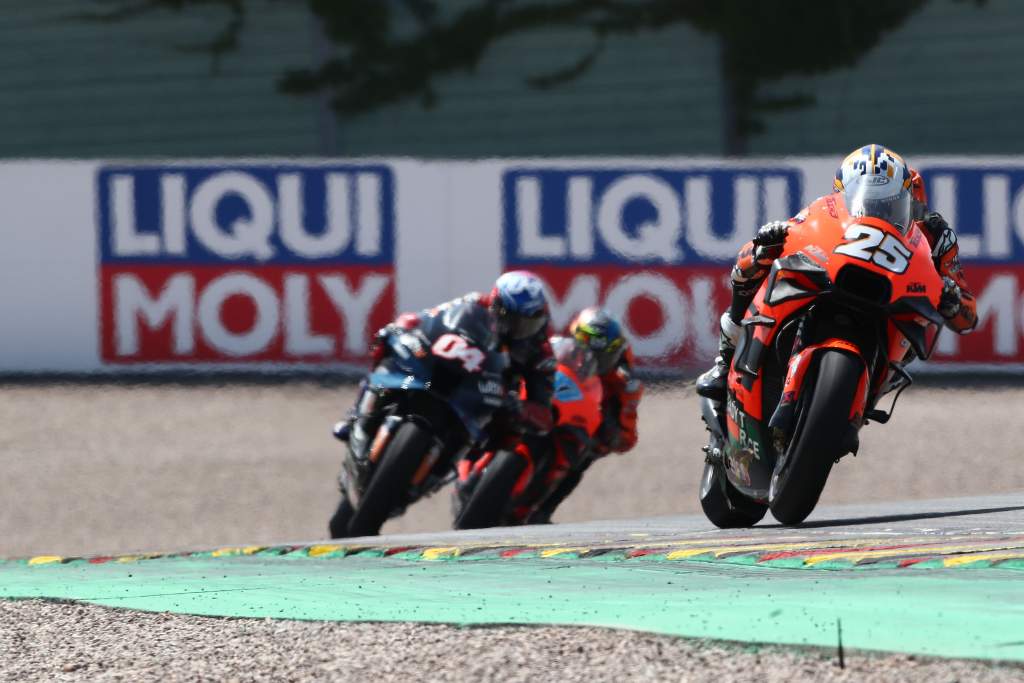 That's also something that Beirer alluded to in his Speedweek interview, dismissing initial reports of an escape penalty of €1.3 million but not quite ruling out that it was going to cost the highly-rated Spanish rookie to get out of his deal.
"This amount is incorrect. But Raul Fernandez, like Miguel Oliveira, has a contractual relationship with us. And that should be properly resolved.
"I don't want to say more about it because it's an unsolved story."