The MotoGP grid has almost unanimously agreed that the TT Circuit Assen was left right on the limit of safety in this morning's free practice one session for the Dutch TT, after heavy rain left standing water on the track's fast corners – and subsequently meant that aquaplaning became an issue all while the session carried on without a red flag coming from race control.
Traditionally not an issue at the historic track (with riders in fact quick to praise its high grip in the wet afterwards) the issue was limited to only a few areas – but the fast and flowing nature of the venue means that those areas presented a significant safety hazard, and resulted in most riders sitting out the middle section of the session.
"It was unrideable," insisted Red Bull KTM rider Miguel Oliveira. "For me, this was over the limit. The start of FP1 was not rideable, you couldn't even see the lights on the back of the riders, and even to go alone was hard with the aquaplaning. To race would have been impossible. For sure it was over the limit."
That's a sentiment that world champion Fabio Quartararo echoed.
"When you aquaplane on the straights in fifth or sixth gear," he explained, "no one really sees it but when I stopped in the box I said 'look, this is really dangerous.' In the corners it was OK, but if someone had crashed just here [on the main straight] it would be a different story.
"If it's dangerous and people are improving, of course you have to go and try to improve. But this is not our responsibility. It's more the responsibility of race direction to see how the conditions are and to listen to the riders."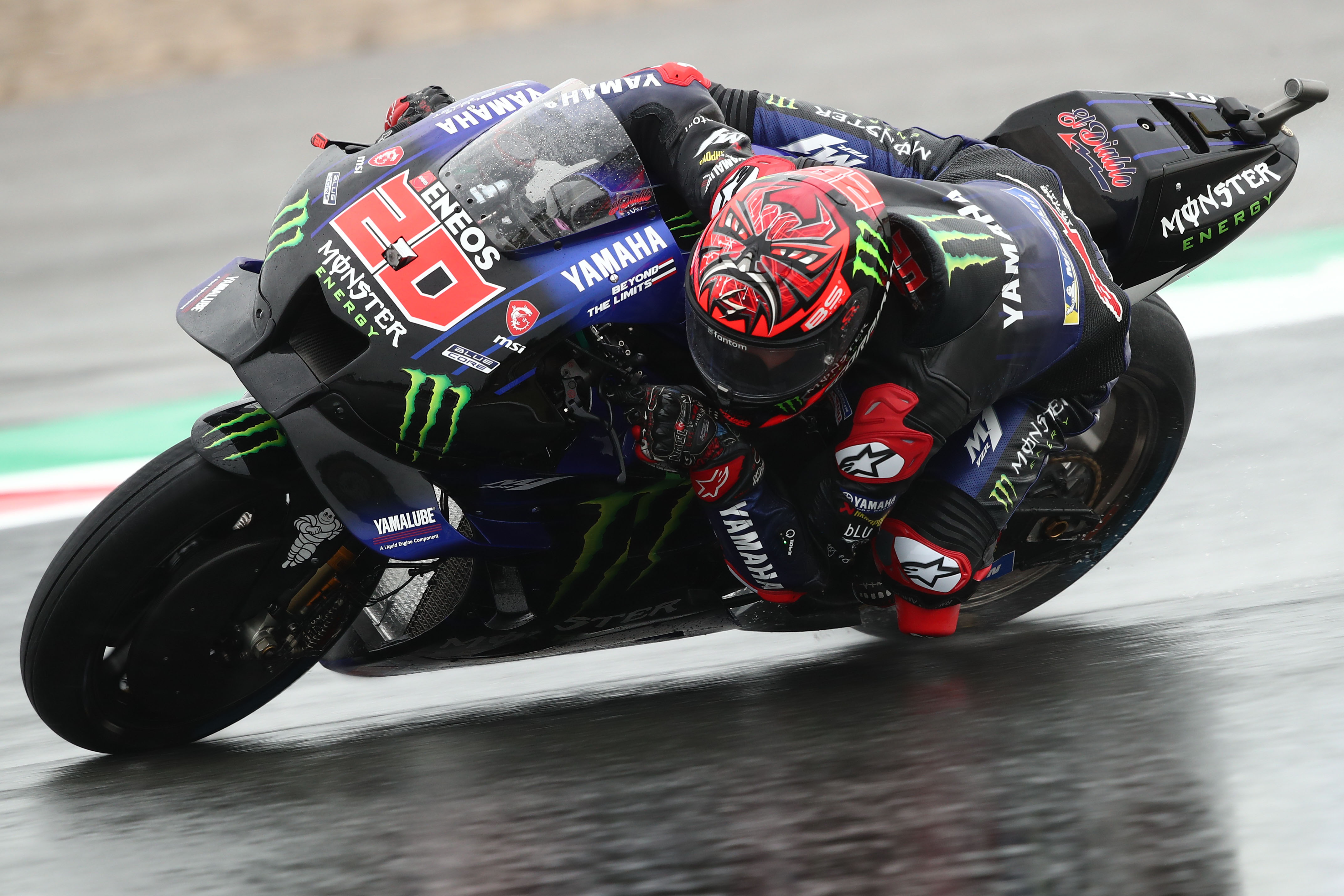 And while there's damp if not quite dry weather forecast for the remainder of the weekend at Assen, 2020 world champion Joan Mir says that the riders need to ensure the issue is raised with race control at Friday night's regularly scheduled safety commission, given that there could be severe consequences should the conditions reappear on Sunday in particular.
"The first exit was OK, but the second exit was when I realised it was unrideable," said the Suzuki rider. "There were a lot of places where you had aquaplaning, and that's why I think everyone stopped and decided to stay in the garage a while. But for sure if the race is like this it will be dangerous.
"I think nobody expected that we could have this aquaplaning here, so it's something that we'll speak about in the safety commission. We'll talk about it."
And while not everyone believed that the session should have necessarily been stopped, even those not quite against it were on the fence, with Andrea Dovizioso saying it was right on the limit between being OK and not OK, while Jack Miller conceded that conditions were 'a bit dodgy.'
"It's a bit more stressful, having those moments," the Ducati rider admitted. "It was getting pretty dodgy, a lot of aquaplaning, a lot of standing water. There's a lot of camber on a lot of the corners here and that holds water, so it was getting a bit dodgy. Everything else felt fantastic, but aquaplaning you can't avoid or do much with when it happens.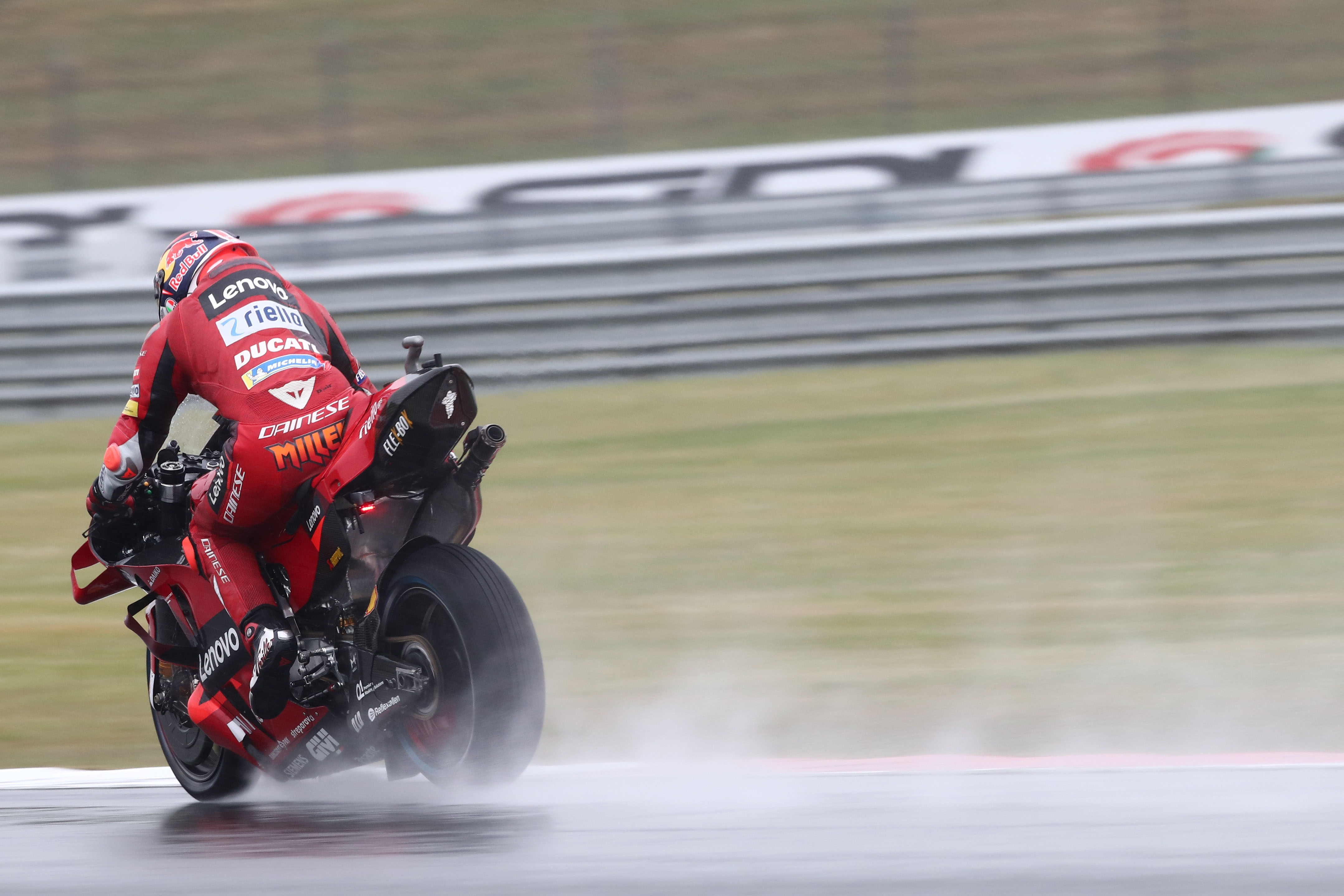 "There was a lot of water coming down and only so much of it can dissipate, but you saw when it stopped raining it cleared pretty quickly. You lose 15 minutes of track time, but at the end of the day everyone's got their own common sense and if you want to go out and ride in it OK and if not sit in the box. It's as simple as that."
MotoGP race control responded with the following statement on Friday evening:
"The conditions in FP1 were discussed in the safety commission," it said.
"It was the consensus of the Safety Commission that a rider chooses whether to ride or not in an FP session in marginal conditions. Rider comments about track conditions are intended as, and are valued as, vital information in case similar conditions are found in the race.
"Conditions in FP1 were rideable, demonstrated by a number of riders improving their lap times during the session.
"Discussions in the Safety Commission regarding conditions, and feedback from riders, is of utmost importance to Race Direction in order to inform future decisions. This is especially vital for sessions such as the race, when it is not at a rider's discretion when they exit pitlane."