Yamaha MotoGP rider Fabio Quartararo was left flabbergasted and disappointed by the performance of the prototype 2023 engine he had at his disposal in the post-season Valencia test.
The M1 bike's top-speed deficit in 2022 was a major – perhaps the major – factor behind Quartararo's defeat in this year's title race versus Pecco Bagnaia, but a '23 prototype version of the inline-four engine Yamaha made available for the in-season tests in Misano and Barcelona left both the Frenchman and team-mate Franco Morbidelli hugely encouraged.
However, according to Quartararo, those encouraging gains were nowhere to be seen in the post-season test day in Valencia, as the Frenchman finished ninth, half a second behind pace-setter Luca Marini.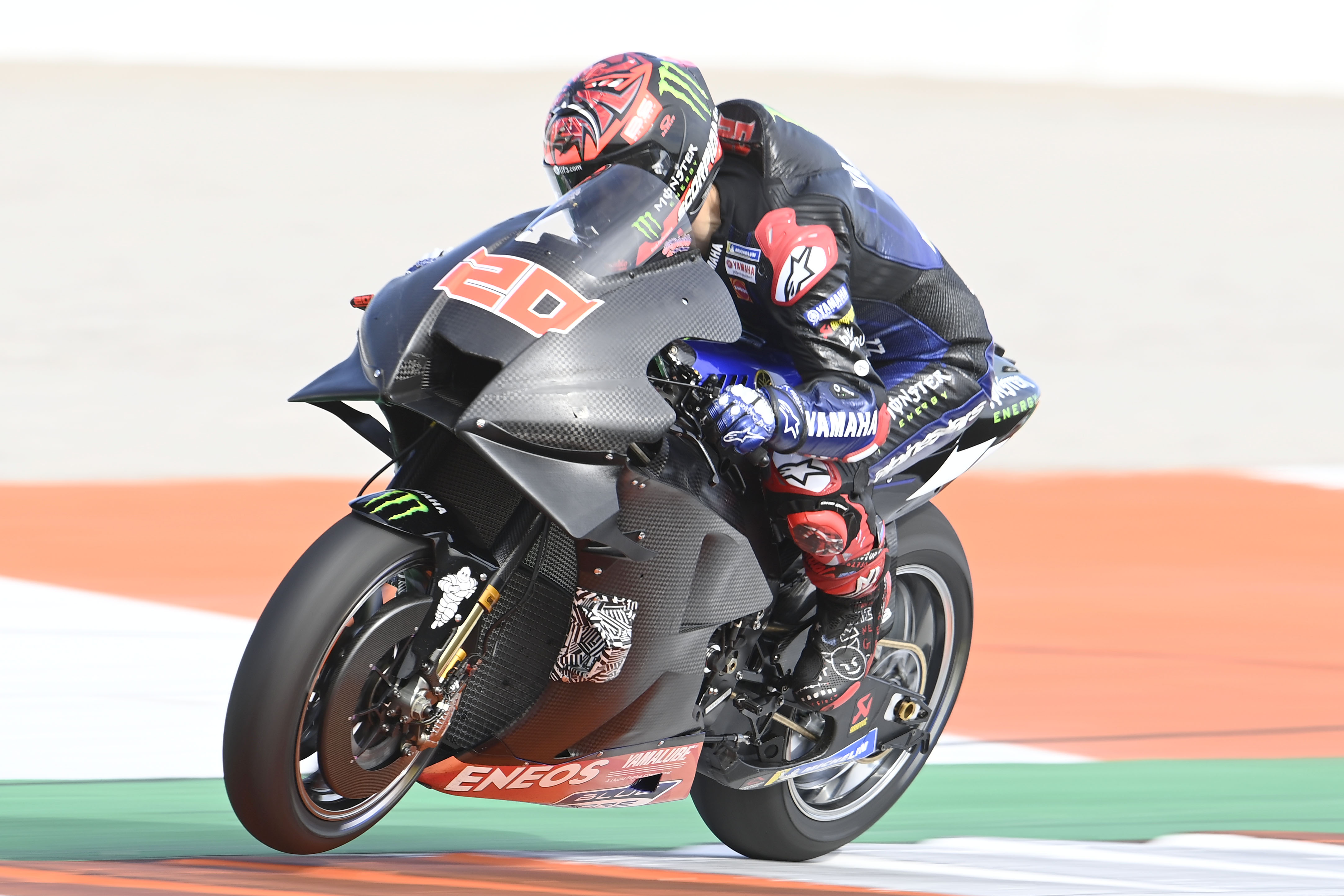 "I'm surprised," said Quartararo, who was running what was supposed to be an improved version of that initial prototype.
"Because actually this engine was supposed to be a little bit faster than the one we tested in Misano and Barcelona. And I found that it was the same as [the 2022 version from the race] two days ago.
"Especially on qualifying, the qualifying lap. We compared the speed and it was the same. We have to analyse what happened because also we had two tests, Misano-Barcelona, then Cal [Crutchlow, test rider] made Motegi and Jerez… but right now was no difference. So we have to analyse really well what happened."
Quartararo recorded a top speed of 327km/h but said this came with the aid of a slipstream. For Bagnaia, the top speed was 335km/h – but that was likely also slipstream-aided, with the rest of the Ducati contingent coming in mostly around 332km/h.
"The thing is, normally this engine has more horsepower," said Quartararo, who clarified that he had only one specification to try despite being unsure whether or not he was allowed to say this.
"And in Jerez Cal tried it and it was clearly better. But right now, we checked, like I said before – top speed with last year's [2022], it's the same.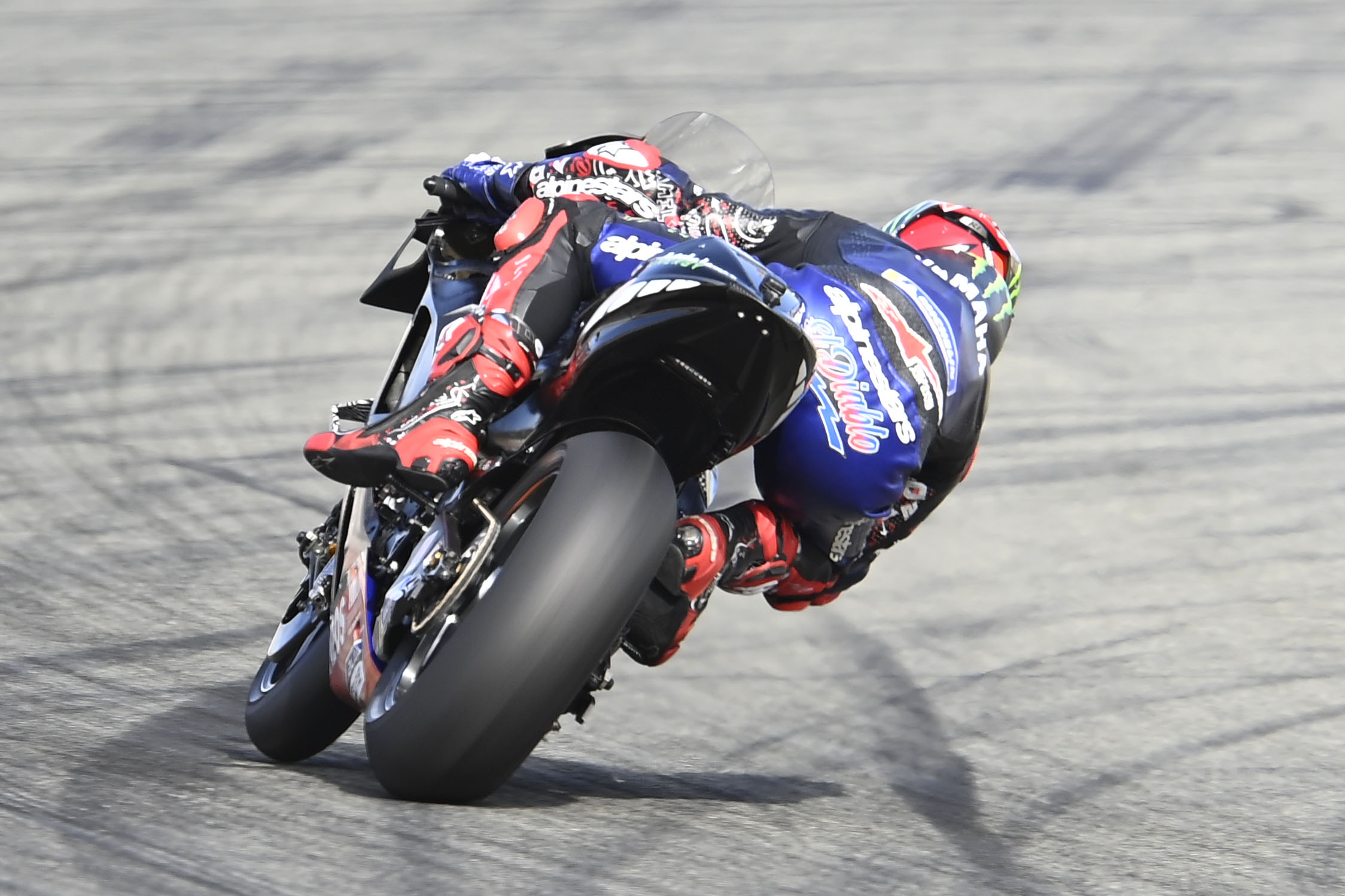 "There will be a problem [found], for sure. Not in the engine, but something happened that we didn't have this extra power that we were expecting."
Asked whether he was disappointed, he said: "Of course. It's not the way I wanted to end the year. But at the end something went wrong.
"It's not possible that in Misano and Barcelona we felt an improvement, and right now today, there is nothing. Something went wrong."
And when asked by The Race whether the day of testing, despite him logging a field-high 92 laps, was therefore effectively wasted, he said: "I will not say wasted because we tried many things on the aero package, I tried one chassis. So it was not wasted.
"But… weird feeling, I would say. That Misano, when I put gears [up], I felt that the engine had something. Today, no."
The new chassis Quartararo tried he described as being "really similar" and giving him "basically same performance".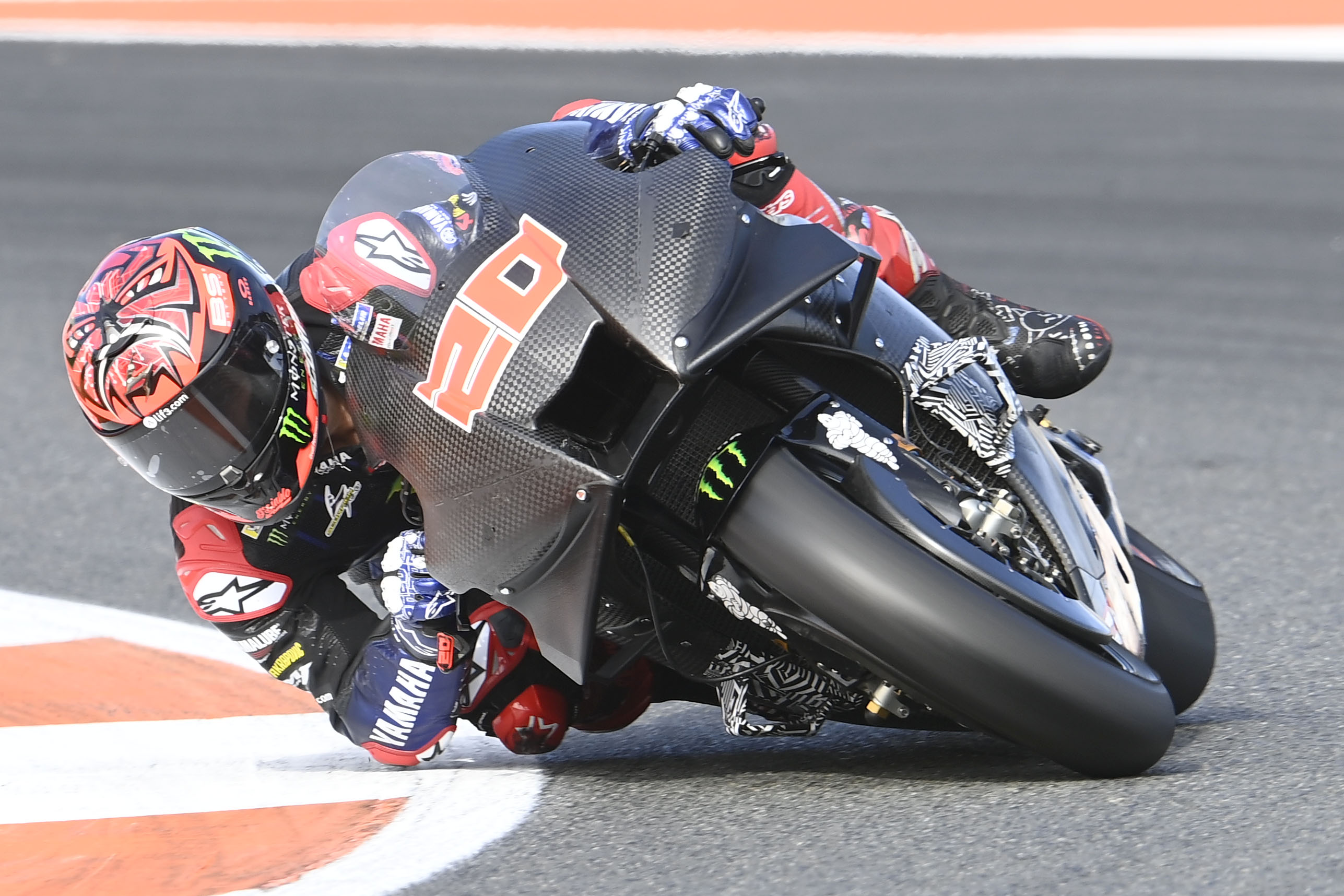 His extensive aero work, meanwhile, included a bigger-sized new front aero set-up that he said "you can't really say if it's better or not" without a deep dive into the data, and running with the 'stegosaurus' seat wings pioneered by Ducati earlier this season.
"The back wing I think it can be something interesting. Of course it's difficult to say it's better or it's worse but at least was not worse. My feeling was quite good with it."
On the other side of the garage, Morbidelli said his mileage with the prototype engine was limited because the chassis he'd preferred to work on was equipped with the old unit.
But he acknolwedged: "For the laps I did with the new engine, what we expected to happen didn't really happen.
"It was strange. We were expecting more power."