Yamaha MotoGP rider Fabio Quartararo admits he is bewildered by his disappointing performance on Friday practice at Argentina's Termas de Rio Hondo venue.
The 2021 champion, who sits just 10th in the current riders' championship after a fairly under-par opener at Portimao, had expected an upturn in form at Termas, which – though lacking the grip of the Portuguese venue – should in theory be slightly more suited to the current Yamaha.
But while that has come to fruition on team-mate Franco Morbidelli's side of the garage, Quartararo has looked at sea all throughout Friday practice in Argentina, and finished what looked a completely representative 14th out of 18.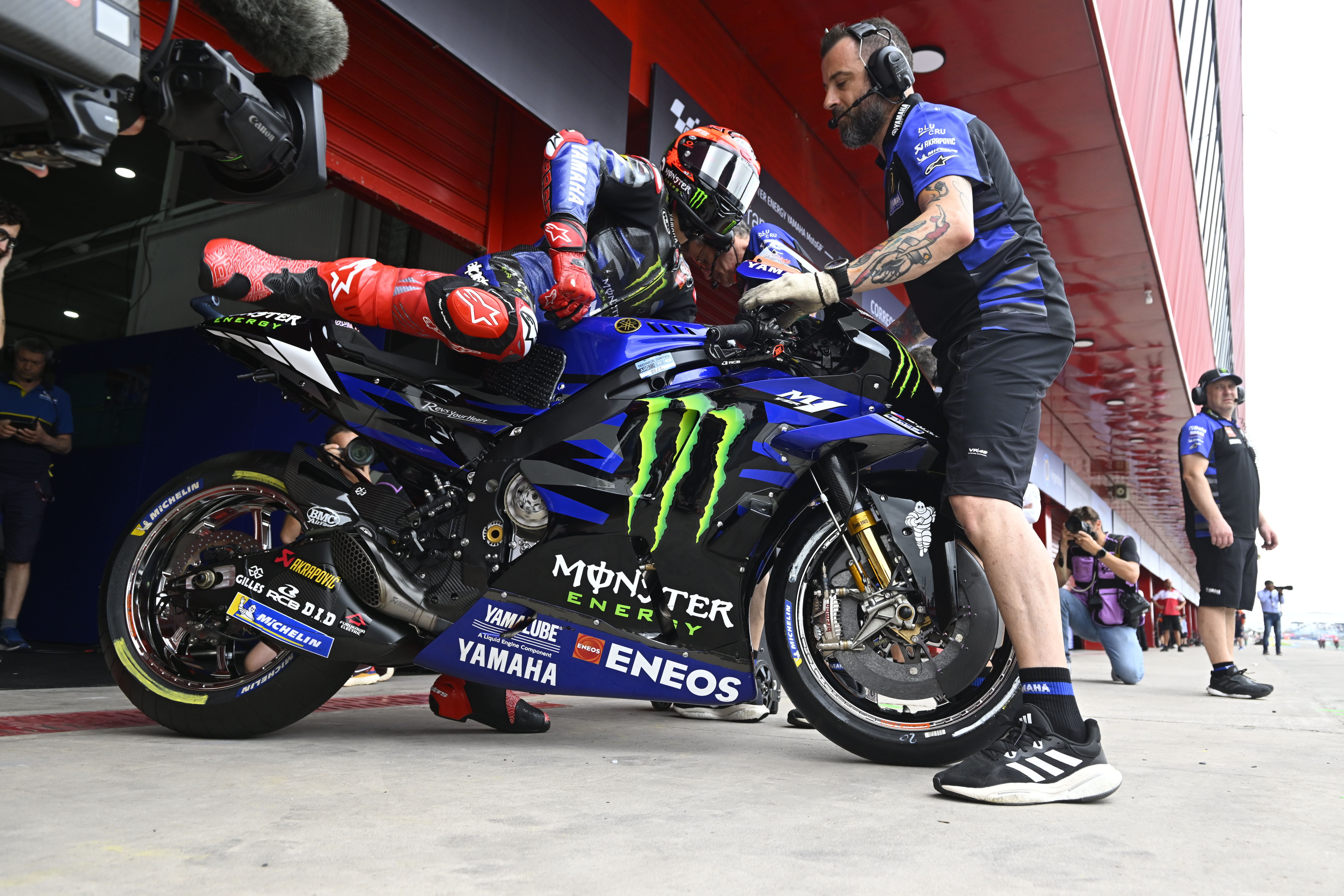 This means he will have to fight through Q1 on Saturday.
Speaking to the print media, Quartararo acknowledged his day had been shocking.
"We don't know why. That's the biggest problem because it's a very bad day," he said.
"The worst is the feeling is not so bad but with the rear, going in, you cannot make corner speed, you have no drive, but especially corner speed is something that I'm missing.
"I'm feeling super rigid on the bike, I don't feel like normal. We have to understand why."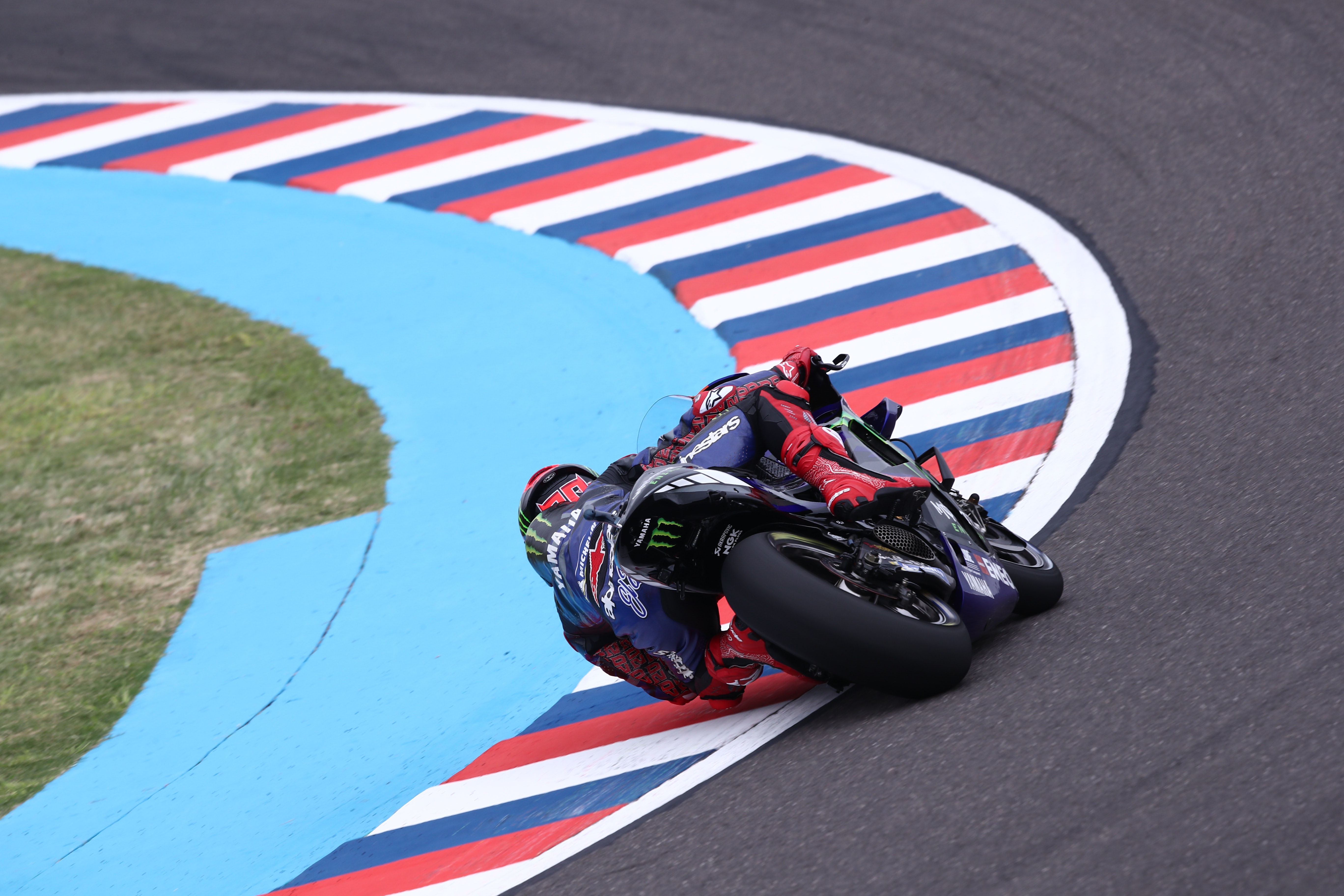 Asked by The Race whether the situation felt akin to his struggles with the much-maligned 2020 Yamaha, Quartararo suggested that it was an unfamiliar situation even compared to those times, pointing again to his lack of corner speed and how much the rear tyre was spinning up when he tried to compensate by getting on the power early.
Quartararo didn't even find the usual silver lining of competitive race pace, though he was at least slightly encouraged by his first run in the second practice session. Even there though, he was lapping in low 1m40s, which does not compare favourably to the mid-to-high 1m39s of Friday standout Aleix Espargaro around the same time.
"The pace is usually always quite good. But today the pace, apart from the first run in FP2, was a little bit better but was bad. And everything about today, we had no speed. This was the problem.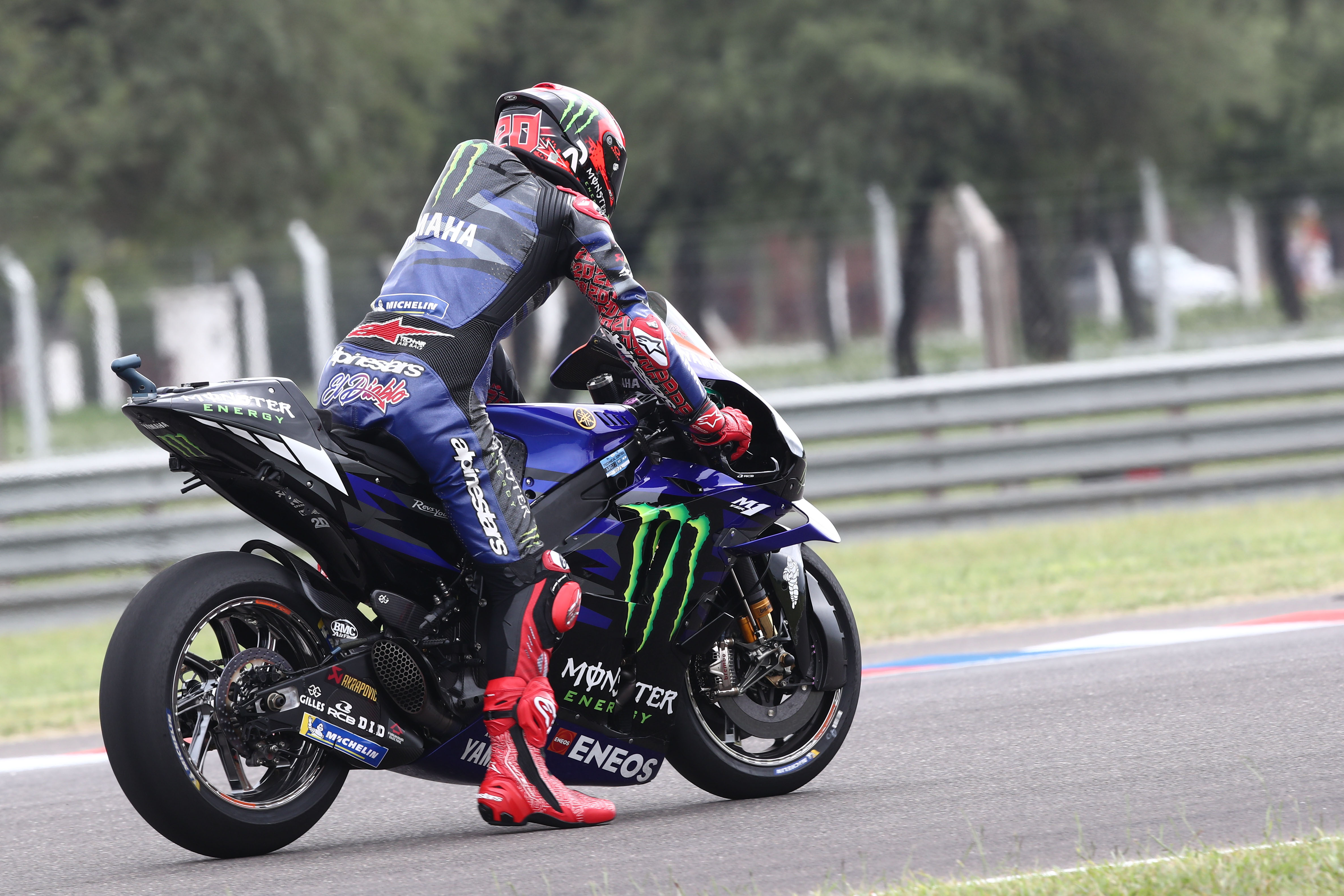 "Today was much worse than Portimao, let's say. Portimao, the qualifying was not good but the pace was great. If you check the pace, was to fight for the top five.
"I expected much better [than this at this track], to be honest. Because if you check last year on the warm-up, we had one of the strongest pace also. We were in [1m]38[s]. Last year I made the same laptime with 18 laps on the tyre. And I don't understand why we are that slow in this situation."
Quartararo acknowledged that it was unusual that he was being so roundly beaten by Morbidelli, who was possibly the slowest rider at Portimao but booked a spot in Q2 at the end of a stellar Friday.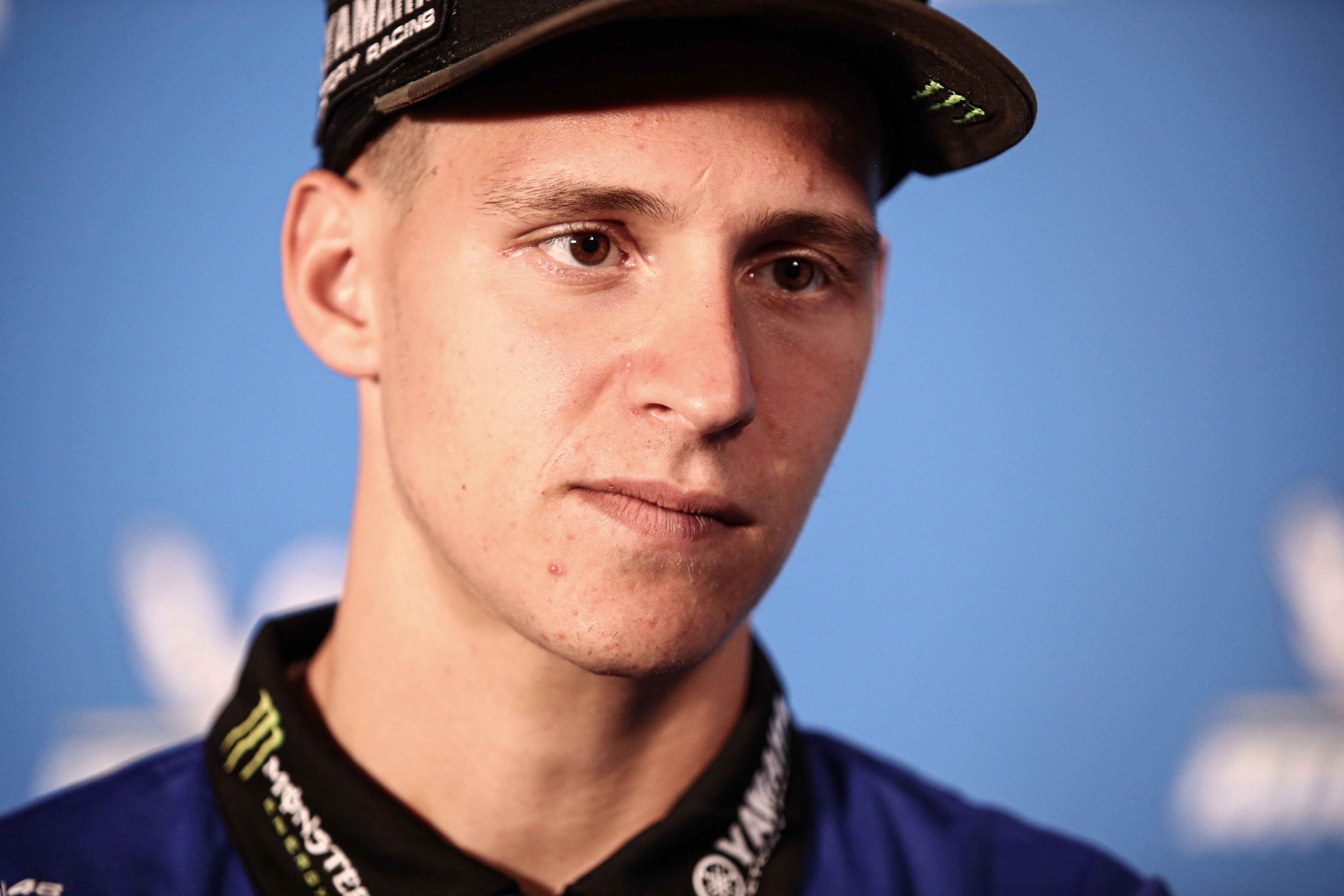 "We can check something [from his data]. But at the end he's one and a half tenths faster, so it's not a big-big-big difference. Of course he's faster so whatever we can take we will take, but… it's more than one tenth, it's just about the feeling."
Asked whether he was in a worse situation than in his worst moments of his unsuccessful 2022 title defence, he said: "Right now it's much worse. When you don't know why you are slow, it's the worst situation. I hope this afternoon I understand why."
For his part, Morbidelli understandably struck an infinitely more positive tone than the lost and gloomy figure he had been after Portimao – but he insisted there was no extra enjoyment from being ahead of Quartararo.
"Not at all. It [just] feels good to be in Q2 directly," he said, before stressing the need for intra-team cooperation.
"We are struggling as team, that's no secret. I think we need to work together to make steps ahead and make the package do steps ahead, and if I'm able to pull out good performances, that's a help for the factory – to have not just Fabio's input but also mine, and go forward."