Aprilia racer Aleix Espargaro says that his pace on the opening day of the Argentine Grand Prix, where he and team-mate Maverick Vinales ended both sessions first and second, isn't a result of their RS-GP working well at the circuit – but rather because it's performing "less bad" than rival bikes in the extreme low grip conditions at Termas de Rio Hondo.
The Argentina circuit has been without major track action since August, when it hosted the Porsche GT3 Cup Challenge Brasil (albeit it also had IndyCar team Juncos do a demo run there in November), so it was always expected that the first day of MotoGP practice would see grip become an issue for the entire grid – a prophecy that was largely fulfilled.
However, 2022 race winner Espargaro was still able to start where he left off 12 months ago, by coming out on top of the pecking order on Friday – something he attributes to simply being able to make the most of Aprilia's normally extremely stable bike.
"I don't understand," he explained when asked why both he and Vinales looked so strong. "I don't know. The bike is not good here, sincerely.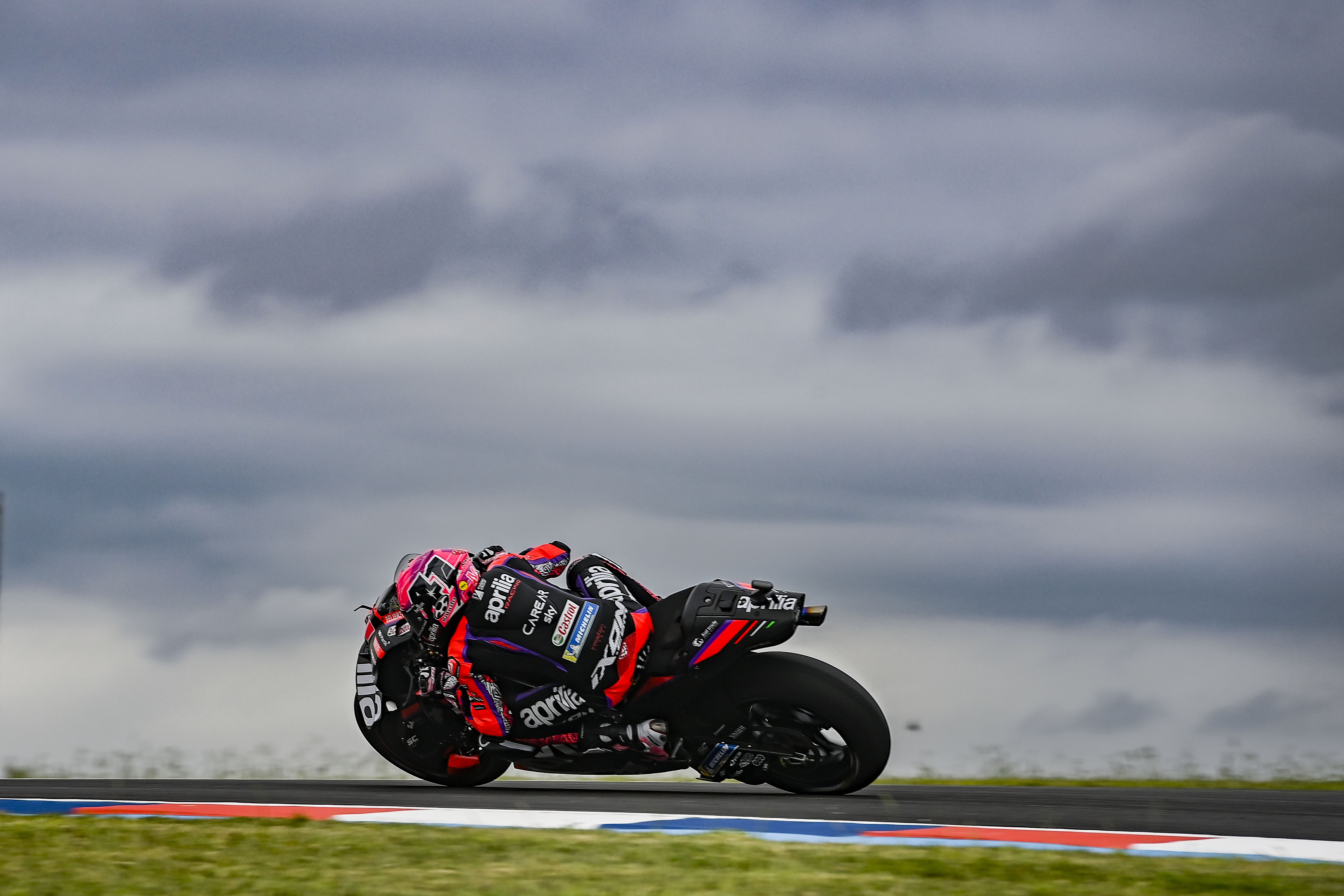 "I think it's less bad than the other bikes, but it's not good!
"In Portimao I felt 10 times better. The bike was gripping, turning, good on the brakes. Here, all the time you're on ice, sliding and moving. But it looks like the other bikes are worse.
"The grip is crazy. I couldn't go under [1m]39s, and last year I did seven [1m]38s laps in a row in warm up with a used tyre! I had to really push on the second tyre, more than I planned to, to go under 39s because the grip is really low.
"The problem is that the level is very high. You don't want to make a mistake, but in the first time attack I made it wasn't enough, and I had to tell myself to push. Obviously I dropped half a second, but by risking because the bike moved so much.
"There's no grip at all. It's like when it's wet and getting dry. The same feeling."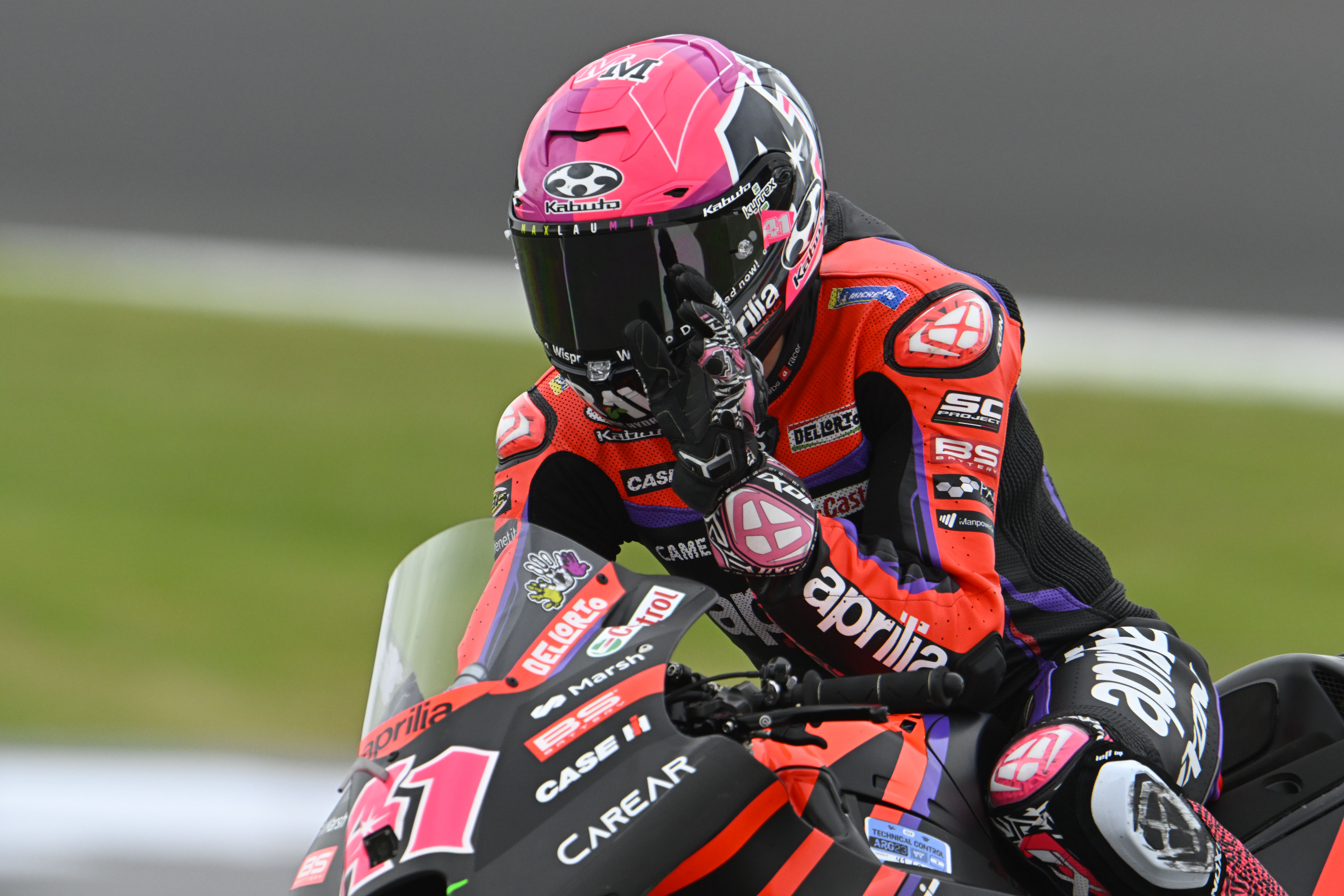 Despite the lack of grip, Espargaro was still able to make a strong start to the weekend with second in the morning's FP1 session and one better in the afternoon.
The Spaniard has been channeling the lessons of Silverstone last season, when he did his title bid damage by throwing away what looked like surefire race-winning pace by crashing in practice and breaking his heel.
"I had good confidence before coming here," he admitted, "but you always have some doubts because it's a new year, new bike, and the level of the field is super high. I was careful this morning not to over-ride, because I did a big mistake last year in Silverstone when I felt extremely fast and lost a big opportunity for the title.
"So this is what I did today, try to be a little more relaxed in the morning, and then pushed a little bit more in the afternoon. When I pushed, the pace was really good with a used tyre, and also the last lap [to top the session]."
The RS-GP's Argentine pace is something that Vinales isn't able to explain either, admitting himself that he too was left pleasantly surprised by just how fast he was able to start the weekend.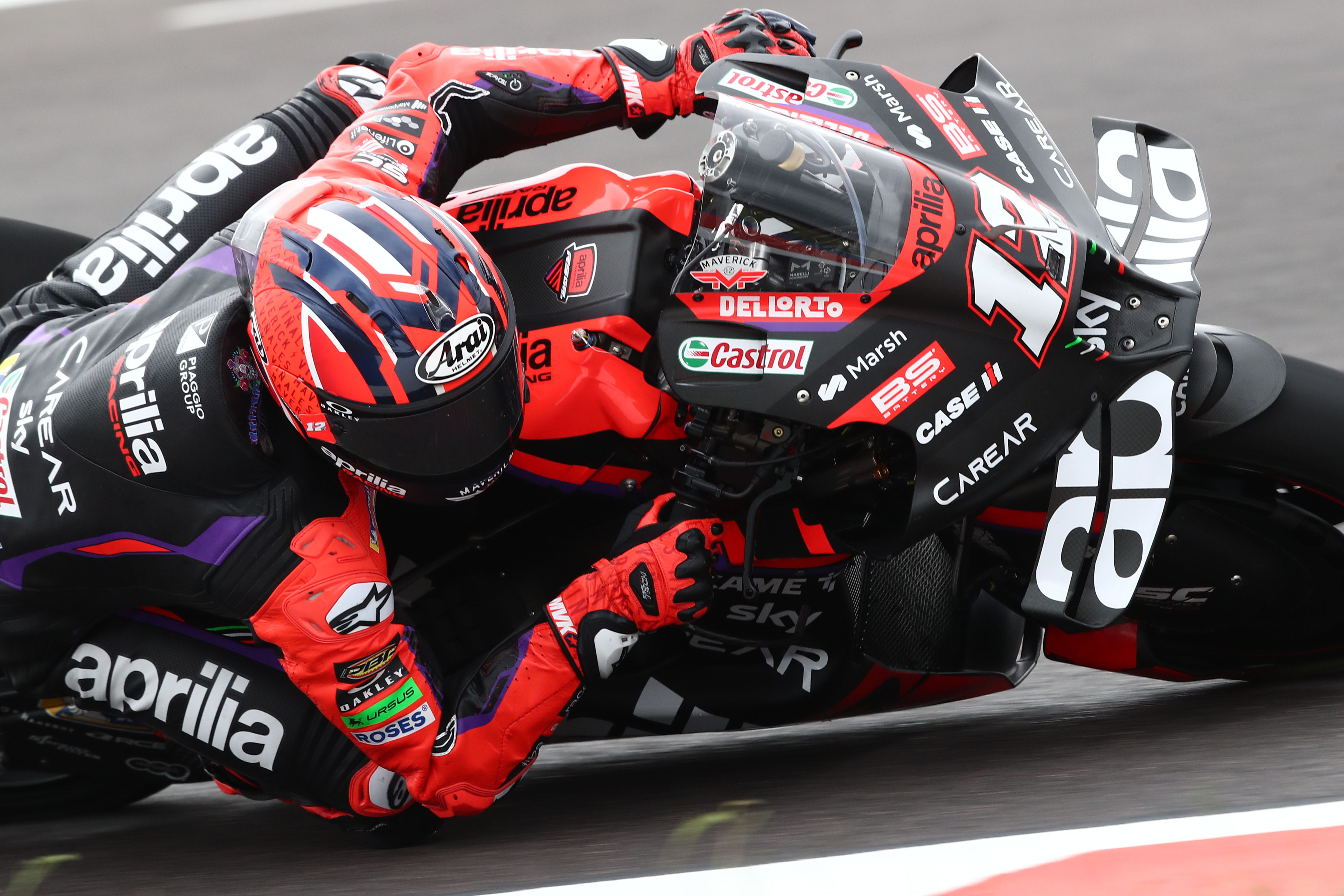 "I don't know!" he admitted when asked about why the RS-GP is so suited to Termas. "The layout, the long corners. I don't have exactly the words, and I wasn't just riding the bike – I was struggling too. It was moving around, and we have a few things to improve.
"It was a good Friday, but you can always improve. We've got a lot of small details to improve, and also my riding style, but we're pleased with the day. The objective was to try and fight to be in the front, and we did it, so it's fantastic."
But while the Aprilias might not be sure of the reason for their speed, one thing is clear: the duo are ready to race when it comes to Saturday afternoon's sprint, with Espargaro going as far as to joke that he's hoping for weather conditions to play in his favour.
"We are ready," Espargaro insisted. "Hopefully it rains in the morning [practice] and nobody can ride, and then it's dry for the race!"