For the first time since 2007, the Qatar Grand Prix is not scheduled to host the opening round of a MotoGP season, as the Lusail International Circuit undergoes an extensive reconstruction project that will push 2023's race back to a later date in the calendar.
The circuit, which has a contract to host MotoGP until at least 2031, will undergo an 'extensive renovation and remodelling to the paddock area and circuit facilities for 2023' according to the press release, and as a result, will not hold the first round – a privilege that it has paid considerably more than the going rate for hosting a race for in the past.
The Qatar GP was scheduled to kick the 2020 season off but the COVID-19 pandemic prevented MotoGP from racing outside of Europe that year.
"The remodelling project will begin to take shape in 2022," according to the statement. "Various areas [will be] redeveloped to create an even better experience for all those racing at and visiting the venue, from riders and teams to fans and guests. That includes new areas for spectators, establishing Lusail as a truly state-of-the-art, cutting edge racetrack.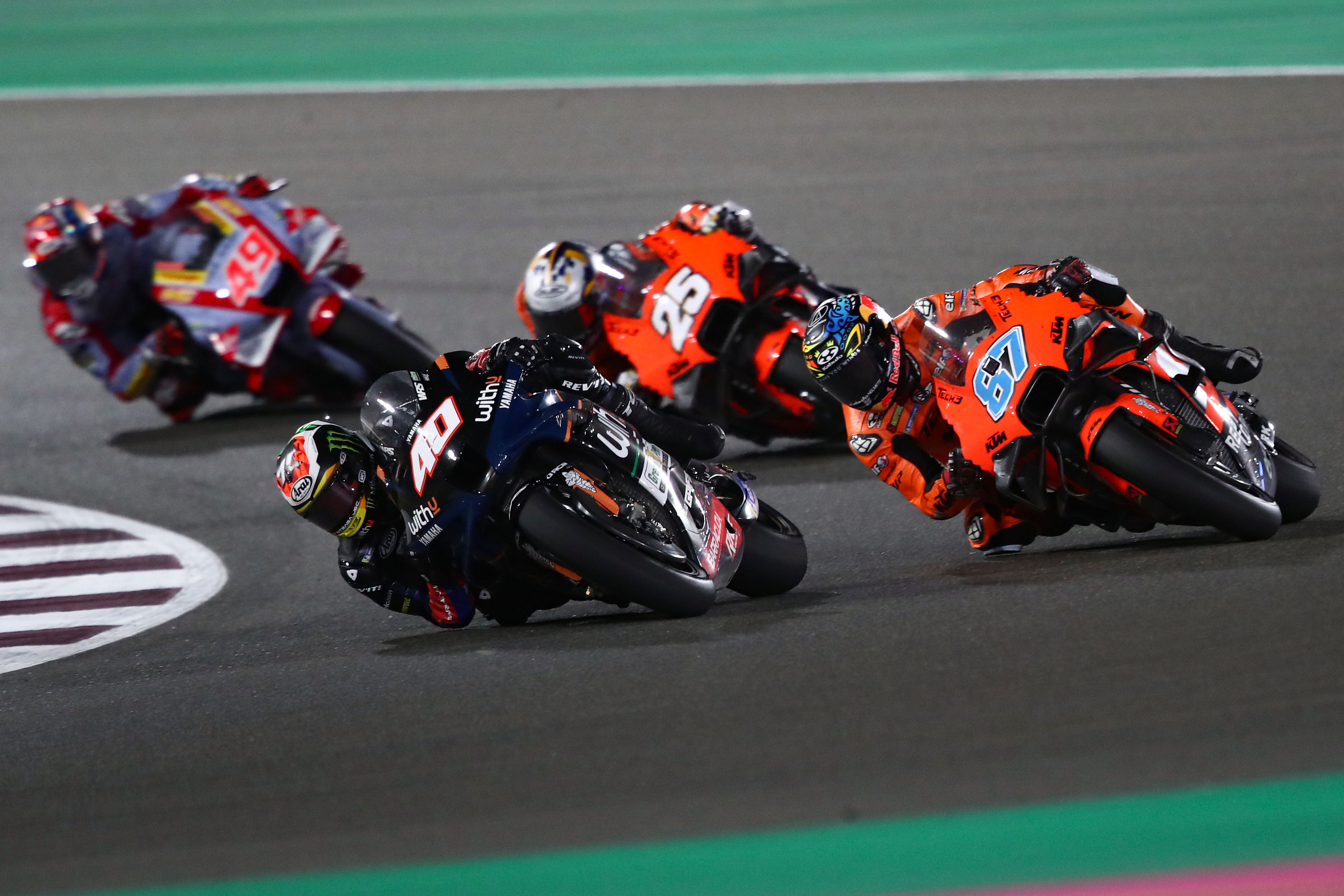 "Lusail will host the 2023 Grand Prix of Qatar upon completion of the work, meaning the event will therefore not be the opening round, as it has been from 2007. Instead, it will take place towards the end of the season, under the spectacular floodlights of Lusail as the sport returns to enjoy some incredible racing – as has become tradition at the Qatar GP."
The remodelling comes as Qatar prepares for a big year of sport, as the 2022 World Cup heads there next year, taking place from 21 November to 18 December instead of its traditional summer slot due to the desert heat.
It's not yet sure what it means for an altered MotoGP calendar, though, with a number of other races undoubtedly set to vie for the spot of round one. One of those could be the new-for-2022 Indonesian round at Mandalika Bay, which took place directly after Qatar last year.
But, with the time difference between Indonesia and Europe considerably bigger than that between Europe and Qatar, it's not sure if that would be an option.
However, with cold weather in Europe in early March precluding the season kicking off there, it could be that the series instead heads in the opposite direction and begins somewhere like Texas' Circuit of the Americas, where the reversed time zone means that the race would take place in prime time in Europe.