Over the course of the 2021 MotoGP season, we've been awarding scores out of 10 for riders following every race, ranking them based on their results versus expectations of what they should have been capable of at each grand prix.
With the season now completed and Yamaha rider Fabio Quartararo crowned champion, it's time to average out the riders' scores to create our full-season ranking!
Our MotoGP ratings system is simple: the riders who we believe performed the best in every race are at the top, and the ones who underperformed are at the bottom and scored appropriately.
It isn't just about the end result though, with pre-race expectation and form going into a race and a weekend heavily influencing their eventual score, not just the points they scored every Sunday afternoon.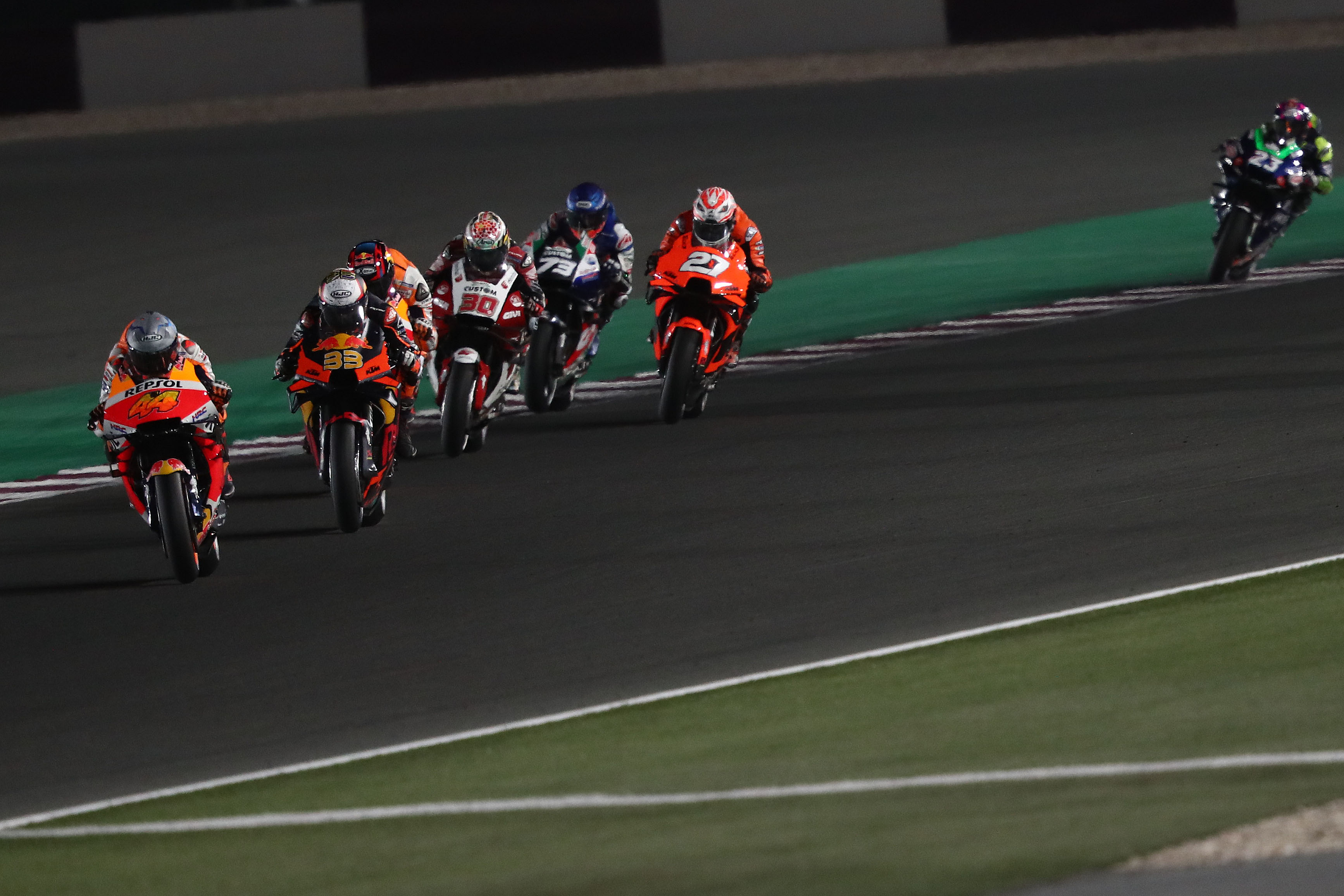 When compiling the end of season table, we reserved the right to make a few adjustments if we felt any of the (many) riders who'd missed races due to injuries had ended up in an unrepresentative position. But in the event, the way the maths worked out reflected precisely where we would've placed those riders if they'd done all 18 rounds.
But we've kept the list focused on riders who were in full-time seats at the end of the 2021 season though, so mid-season departure Lorenzo Savadori and stand-ins/wildcards such as Stefan Bradl and Michele Pirro aren't included.
That's got all the 'small print' out of the way, let's get on with the countdown.
22nd Pol Espargaro – 3.8
Championship position 12th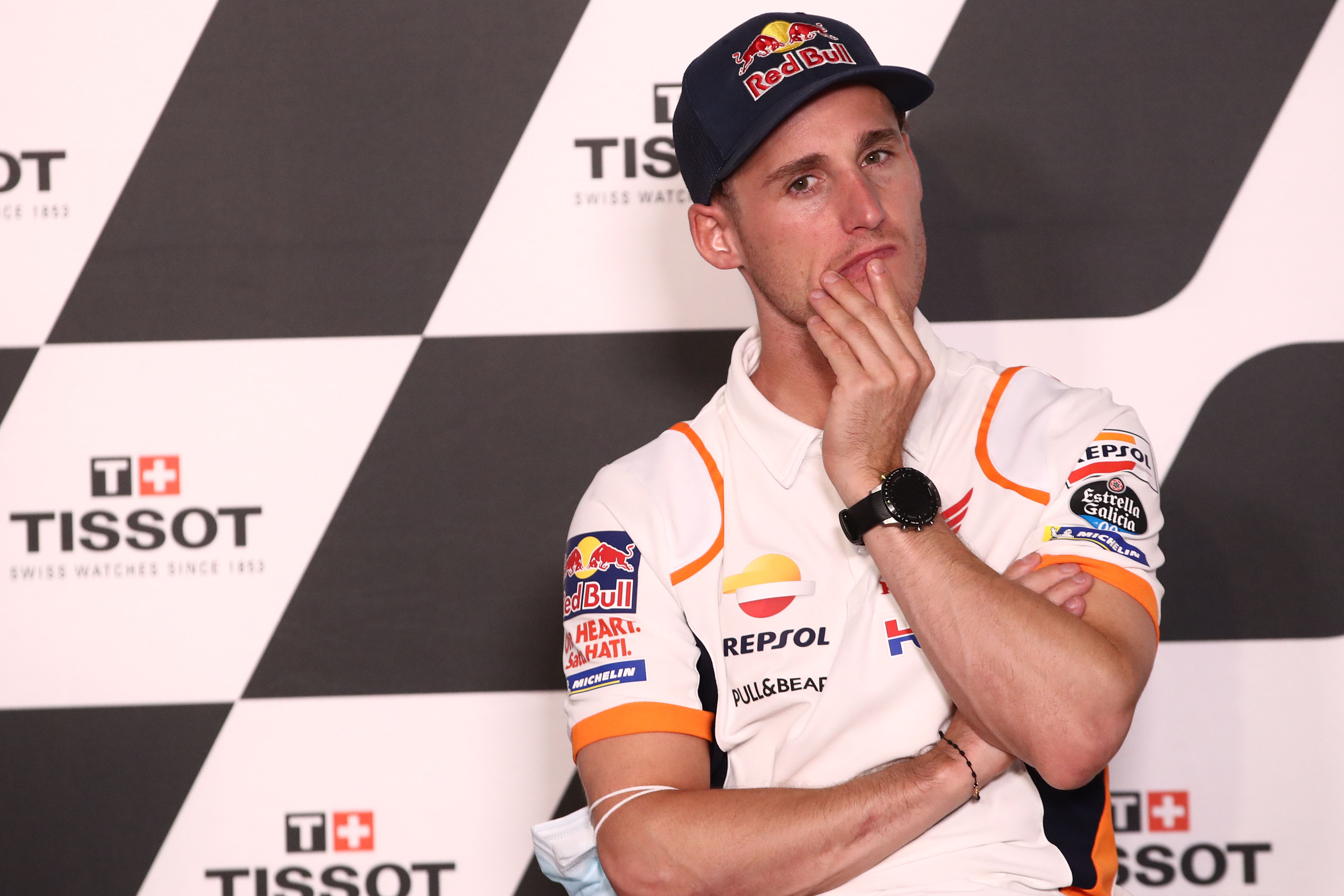 Simply put, a large reason for Pol Espargaro's low score is the new Repsol Honda rider's own pre-season hubris, setting his own expectations sky high and and almost dooming himself to failure before the year got underway.
Adamant that he would be a title contender, he got a rude awakening in just how hard to ride a Honda RC213V is, with only a single podium to his name at the conclusion of hostilities.
But the real black mark against him is the strength of team-mate Marc Marquez despite all his injury woes. It's very hard to listen to Espargaro bemoaning the bike's rear grip issues when the other side of the garage is winning races on it while far from fully fit.
21st Taka Nakagami – 4.1
Championship position 15th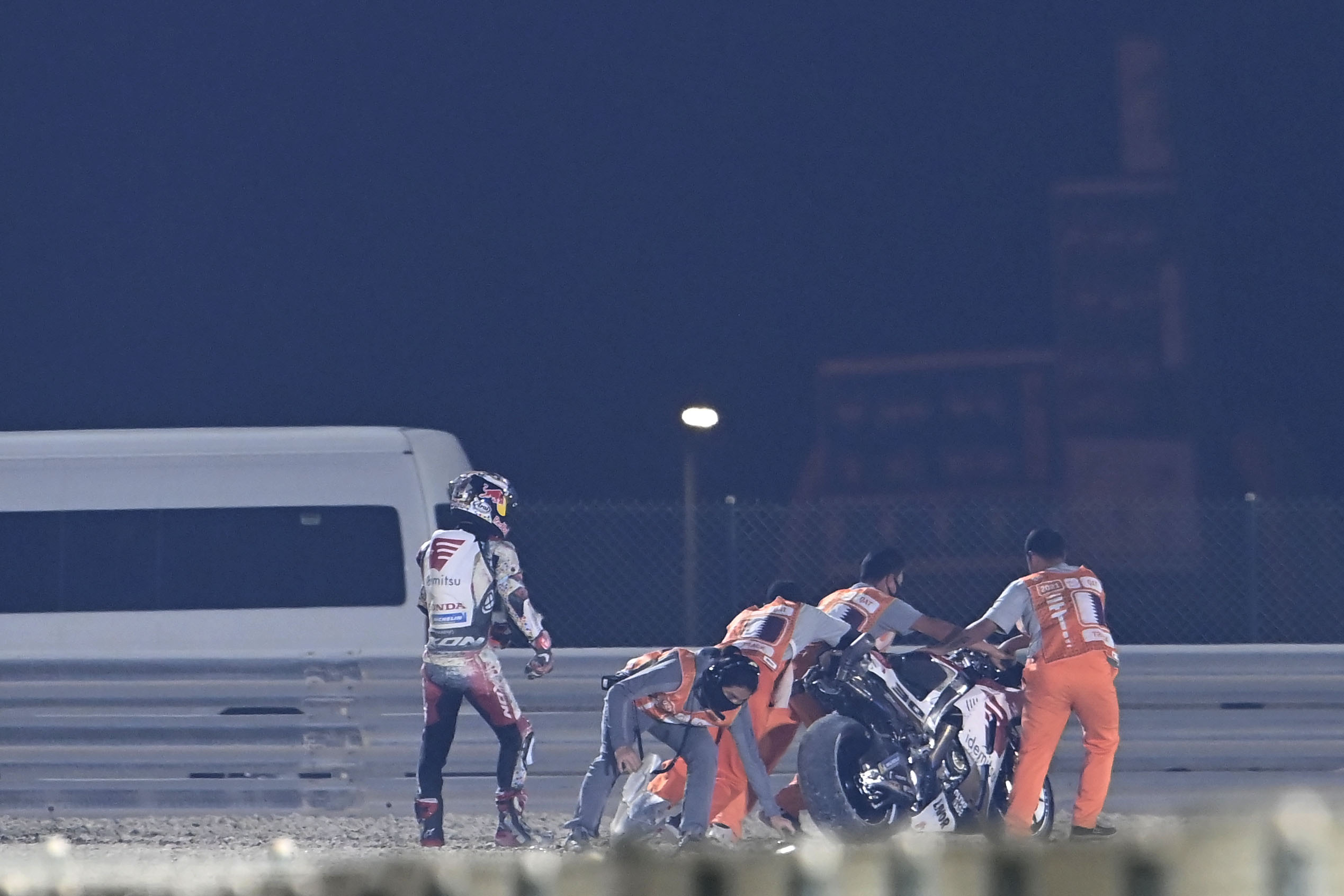 At the end of the 2020 season, Taka Nakagami had so much potential to show.
Promoted to Honda golden boy status in the absence of Marc Marquez, he very nearly put together a title campaign and was unlucky not to finish the season as a race winner.
Yet in 2021 he hasn't even come close to the podium.
Instead he's mainly crashed at every opportunity and ending up with nothing at all to show for the year except aches, pains and a hell of a repair bill.
20th Danilo Petrucci – 3.1
Championship position 21st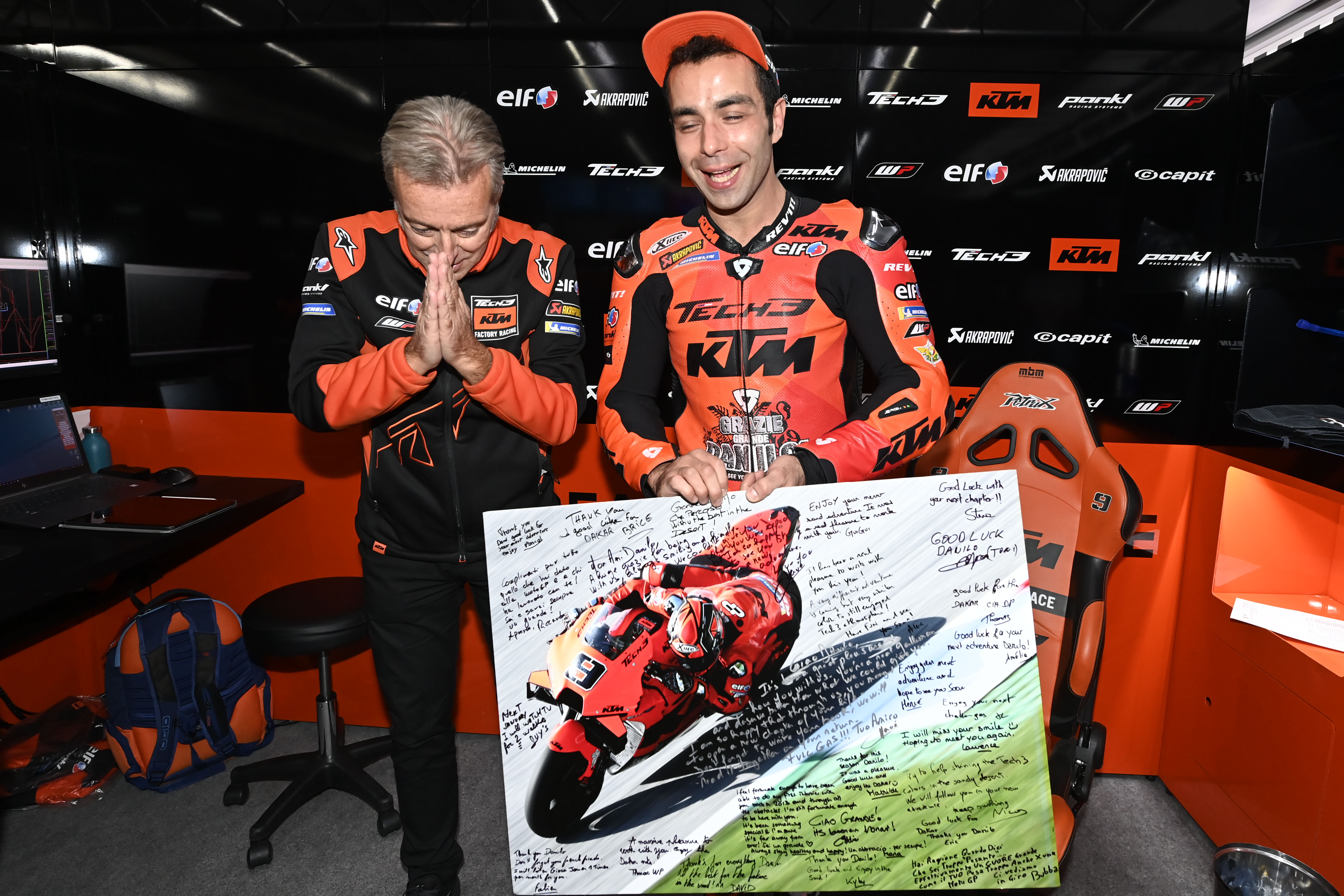 It's hard not to feel sorry for Danilo Petrucci about how his move to KTM from Ducati to take on something of a mentor role within its satellite team Tech3 turned out.
But multiple issues conspired against him and the partnership just wasn't meant to be.
Struggling from the off with a bike that didn't suit Michelin's new tyre allocation, his biggest weakness turned out to be his size, with the RC16 a lot less forgiving of the physically largest rider on the grid than the Ducati he took to two race wins.
Even in the wet, 'rain master' Petrucci wasn't able to show what we expect of him, and it's with sadness that he bows out in search of new challenges on a Dakar bike.
19th Alex Rins – 4.2
Championship position 13th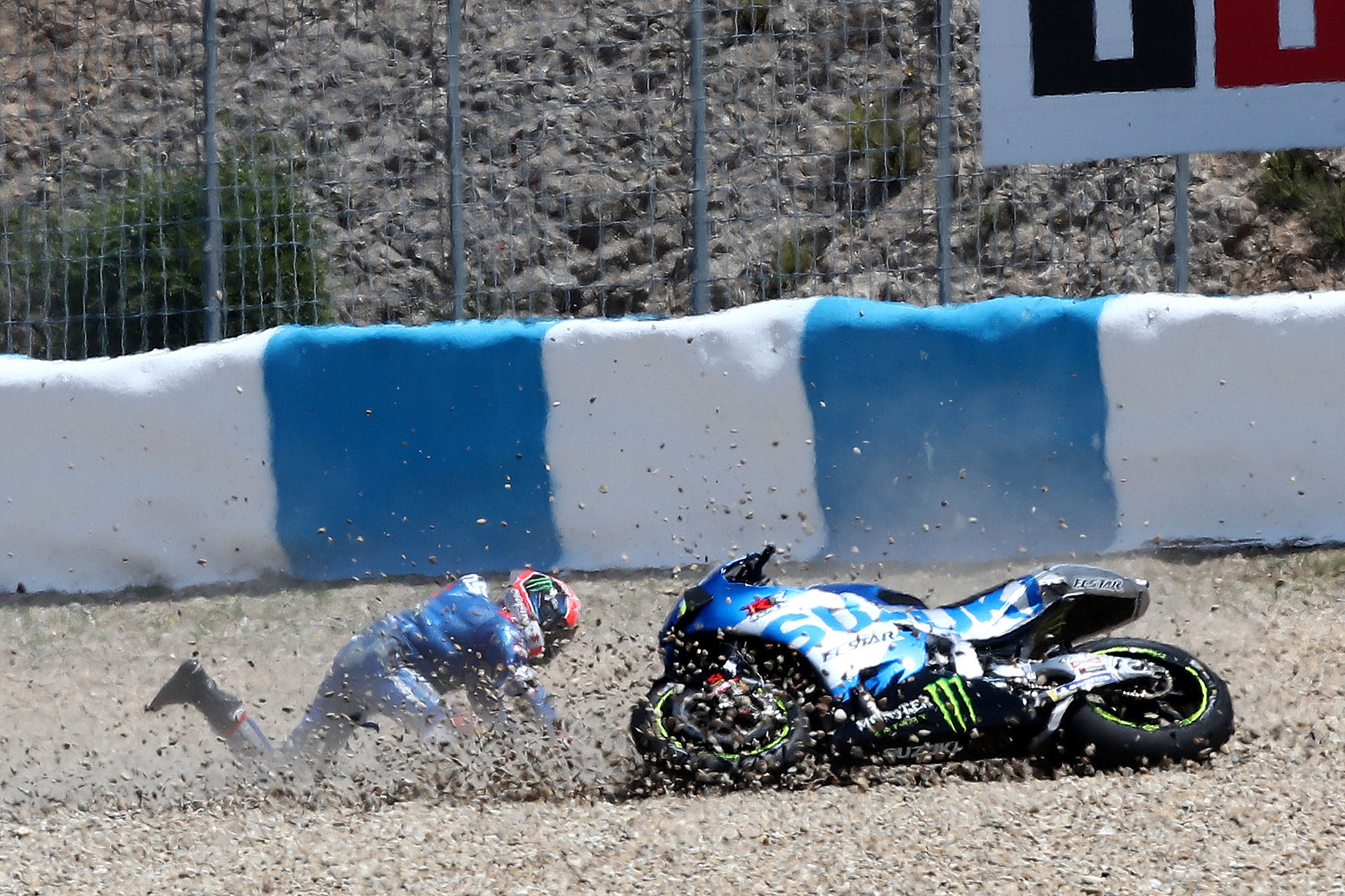 Alex Rins has a fundamental problem, and until he fixes it the Suzuki rider simply isn't going to be able to shine the way his talent should allow him to.
He's bad under pressure, prone to rookie errors, and it regularly costs him glory.
We most recently saw it in the final race of 2021, when he crashed out of the podium battle while not even under attack but pushing hard to close the gap to the riders in front.
It was a textbook Rins move that summed up his whole season, and his winter needs to be all about finding a way to address it.
18th Alex Marquez – 4.6
Championship position 16th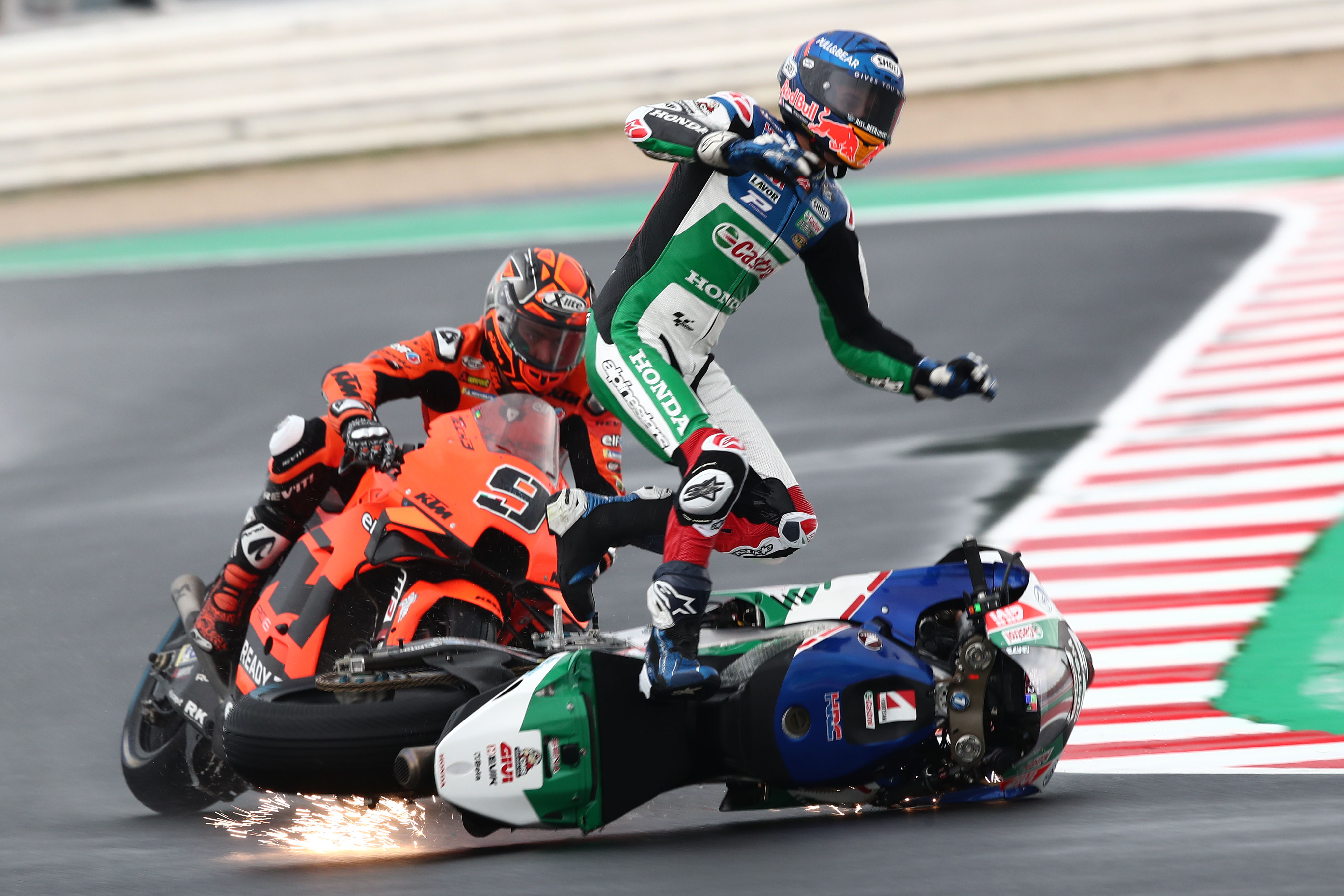 Alex Marquez has once again been a complete enigma in 2021, fast when it's least expected yet a disaster when things should go well for him.
Up and down from one weekend to another (and often down in the gravel when it's going really wrong), the LCR Honda rider's inconsistency belies the impressive pace he showed on occasion, just like in 2020 when he was a double podium finisher.
17th Valentino Rossi – 4.7
Championship position 18th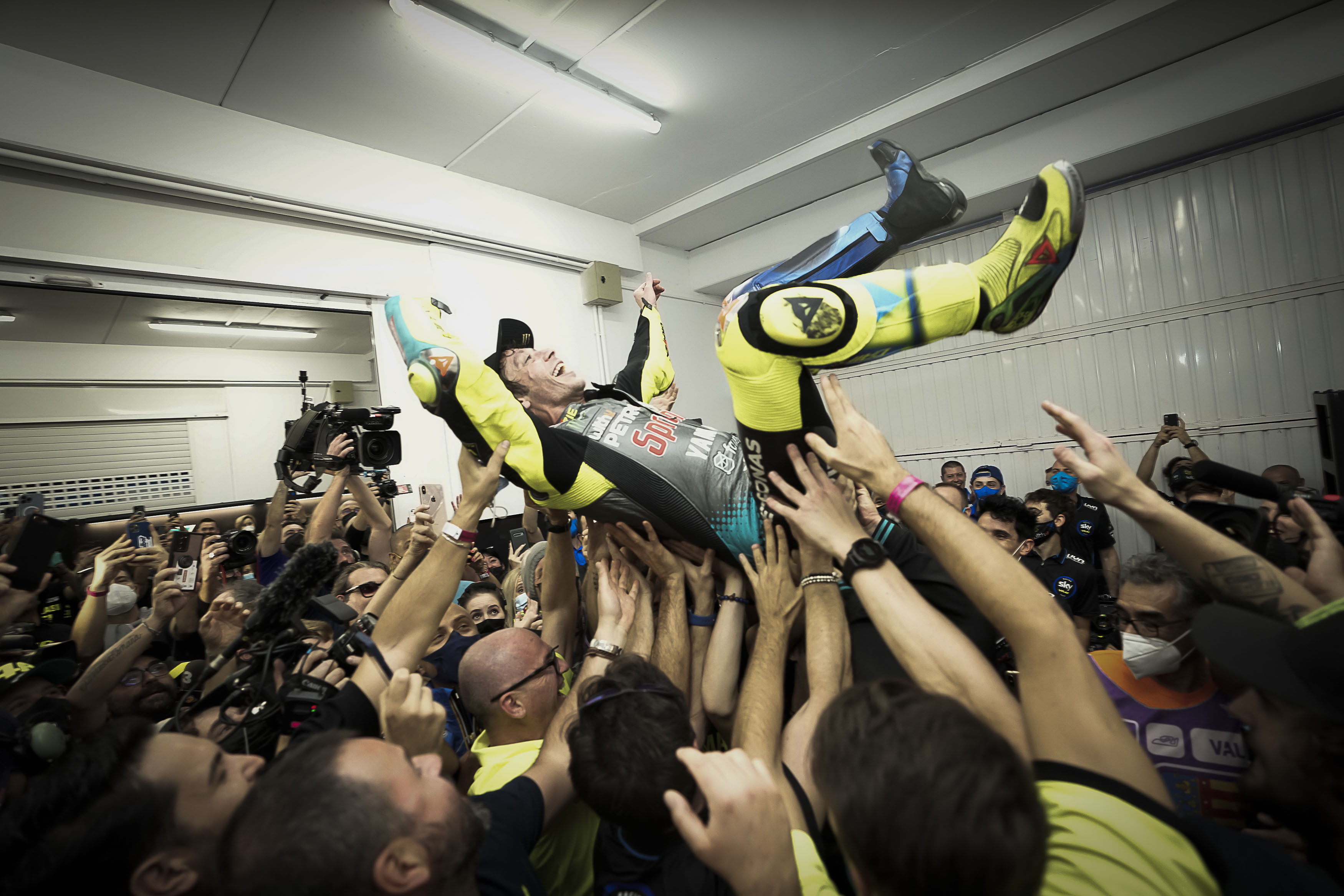 It's hard to think of 2021 as anything other than a disappointing final season for Valentino Rossi, as the nine-time world champion bowed out by barely making a blip on the radar for most of the year.
But there were a few sparkles of performance here and there – and the fact that they came at circuits where he really wanted to do well hints that perhaps the 42-year-old's motivation level was his real opponent this year.
The moments of genuine speed, including at Valencia in his last ever MotoGP race, show his occasional higher scores were not undeserved.
16th Miguel Oliveira – 4.7
Championship position 14th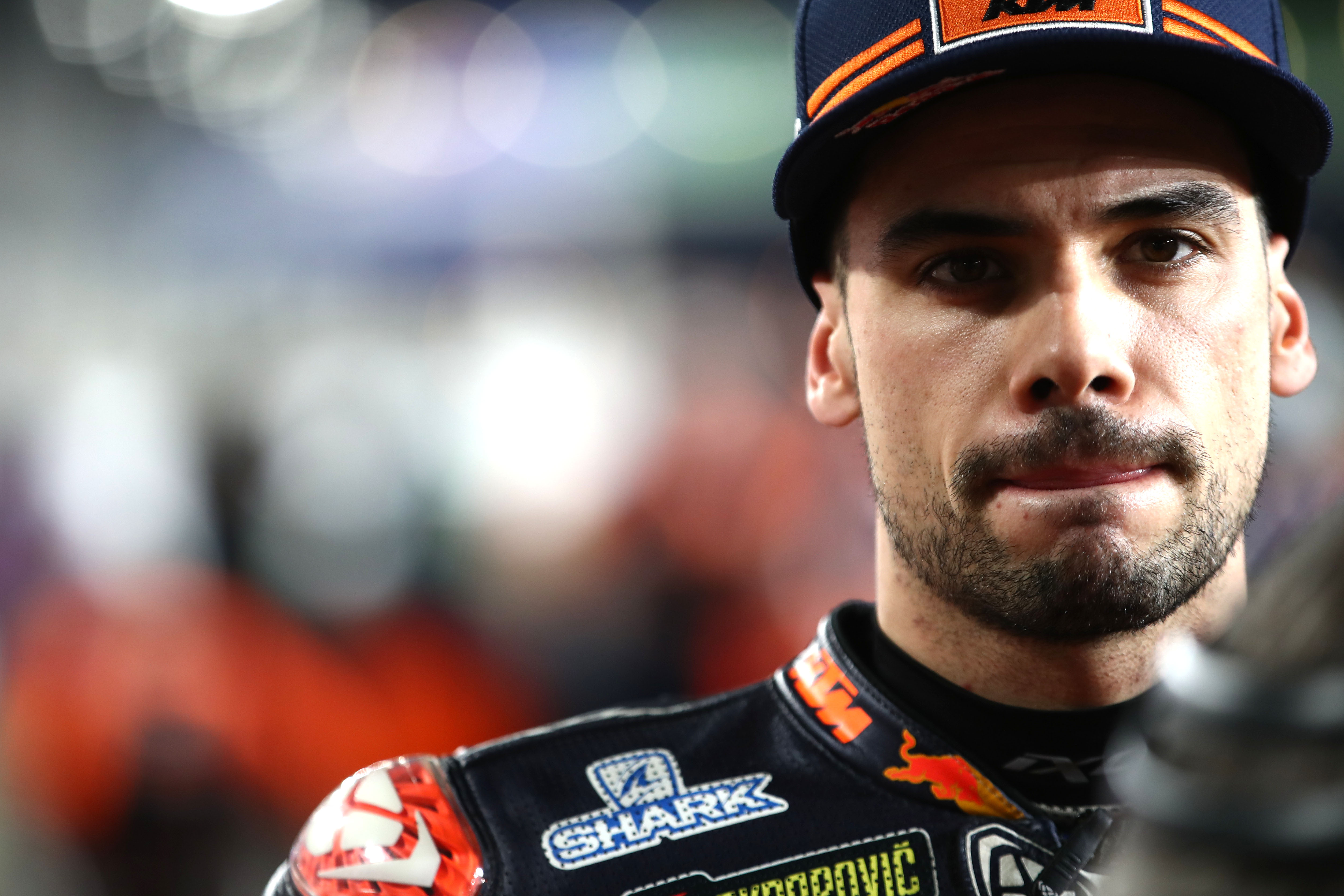 Miguel Oliveira is the lowest scoring race winner of 2021 in both our ratings and the championship standings. That's indicative of just how up and down the Portuguese rider's season has been.
It's easy to write off his early season issues to problems with the KTM, as its three other riders also struggled to look sharp then.
But those issues were fixed by the middle of the season, as evidenced by an impressive win at Barcelona.
Yet after that everything fell apart for Oliveira, and he's got some deep soul-searching to do over the winter if he's going to figure out what went so wrong for him.
15th Maverick Vinales – 5.0
Championship position 10th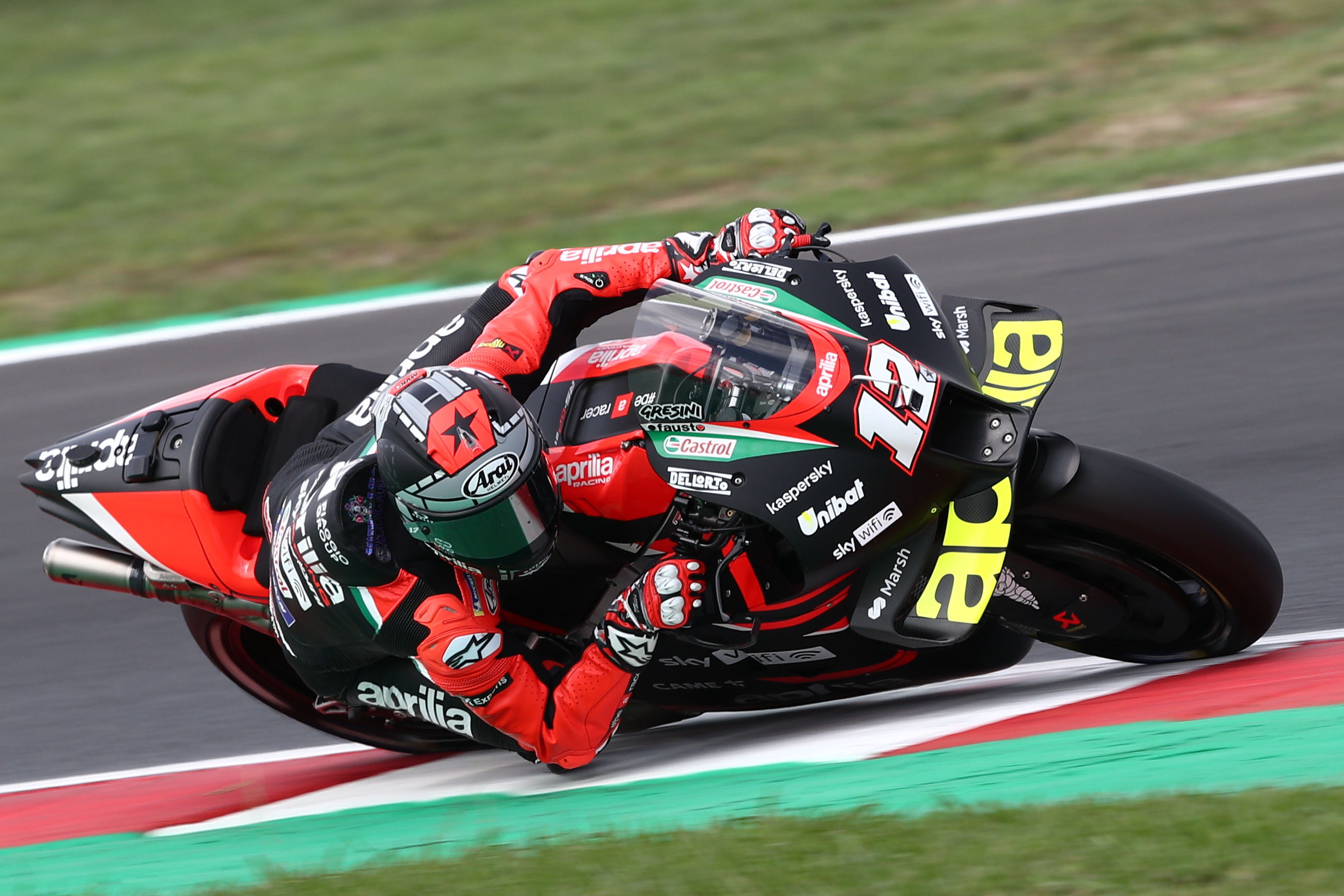 There's no one in motorsport who has had a season quite like Maverick Vinales.
Opening the year a race winner, becoming a father, being sacked for deliberately sabotaging his bike, grieving the death of his young cousin in a racing tragedy and finally finding a new home at Aprilia, it's been a rollercoaster for him.
And while things with Yamaha might have ended in the worst possible way, he was still able to perform on occasion on the M1, most notably in Qatar where he dominated the first race of the year.
His Aprilia results in the latter stages of the season weren't exceptional, but they were part of a learning curve for next year – and they're results that for now he's content with.
14th Luca Marini – 5.3
Championship position 19th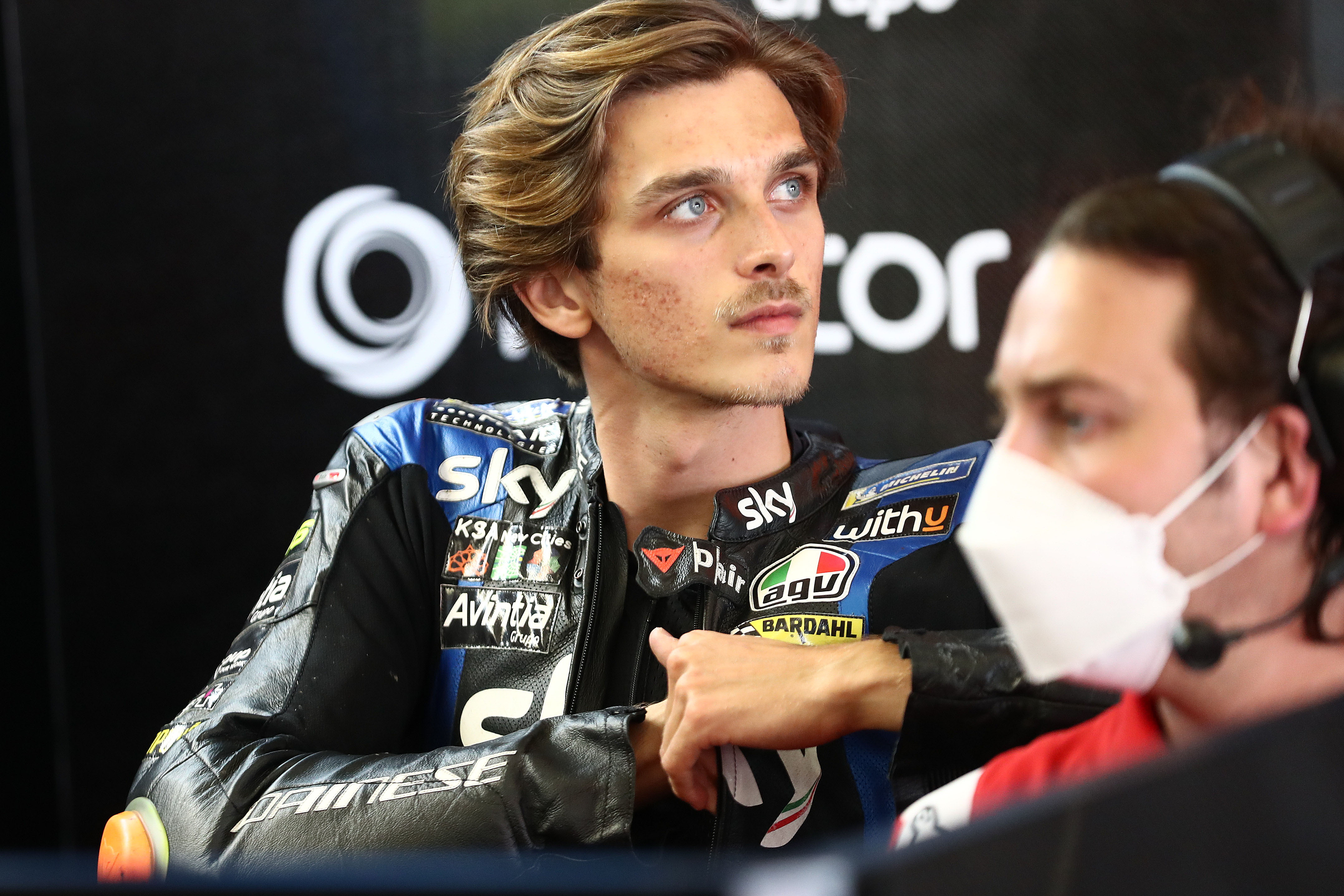 We always knew that Luca Marini wouldn't set the world on fire the second he jumped on a MotoGP bike. That's simply not his style.
Instead, he was always going to be a guy who would carefully study and learn, to take the most from his rookie season, and to be stronger in the future.
And in the end that's exactly what we saw, as he made solid progress all year long and showed glimmers of something special towards the end of the year, especially in terms of qualifying performance. Expect more in 2022.
13th Iker Lecuona – 5.3
Championship position 20th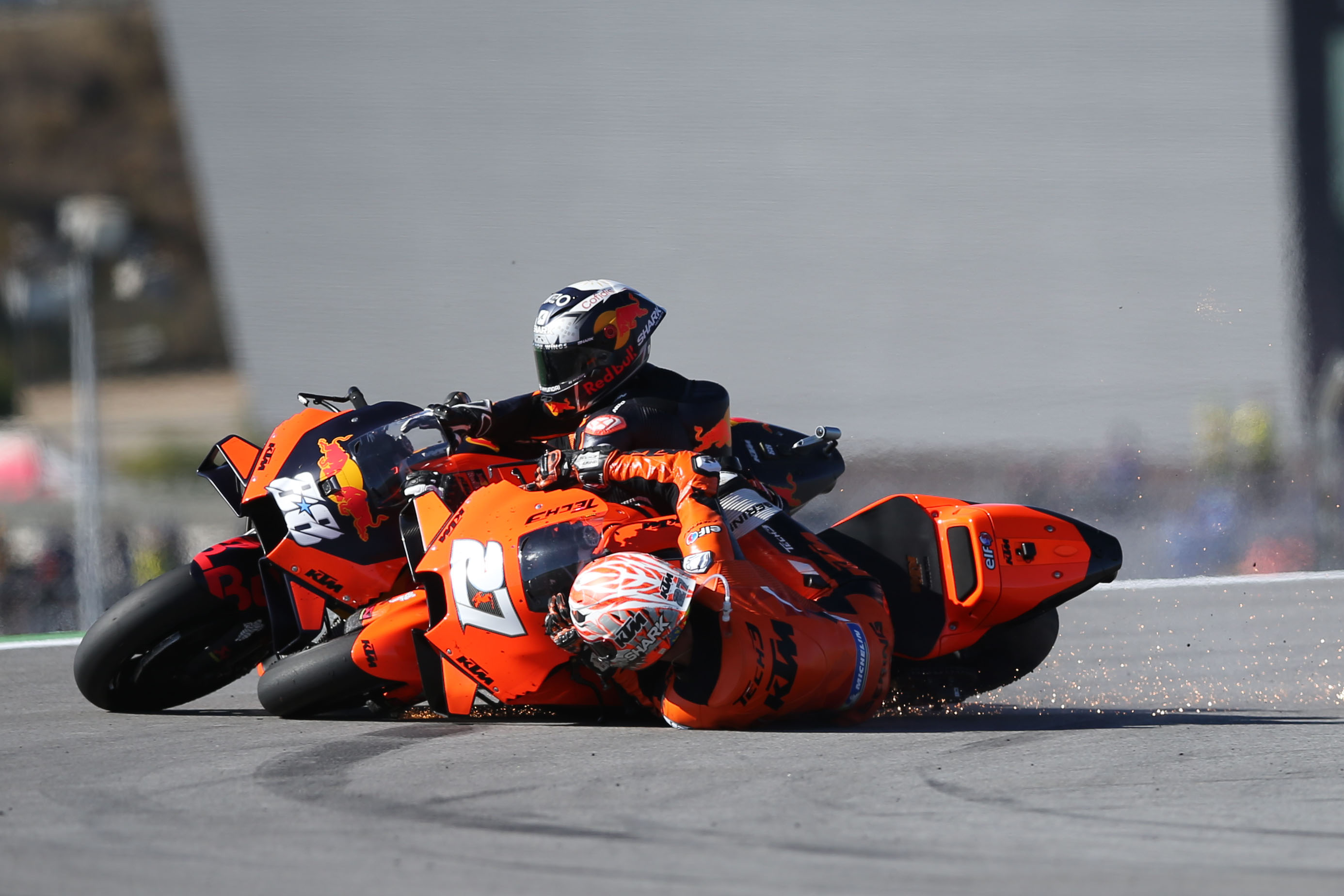 Iker Lecuona is a diamond in the rough, and it's a shame that we're not going to get to see the World Superbike-bound former KTM rider develop into a more complete MotoGP racer next year.
But ultimately he didn't manage to smooth off enough of the rough edges this year.
Too prone to mistakes and too liable to take others down with him even when he was performing exceptionally well, it's easy to see both sides of the argument when it comes to debating his future.
12th Franco Morbidelli – 5.3
Championship position 17th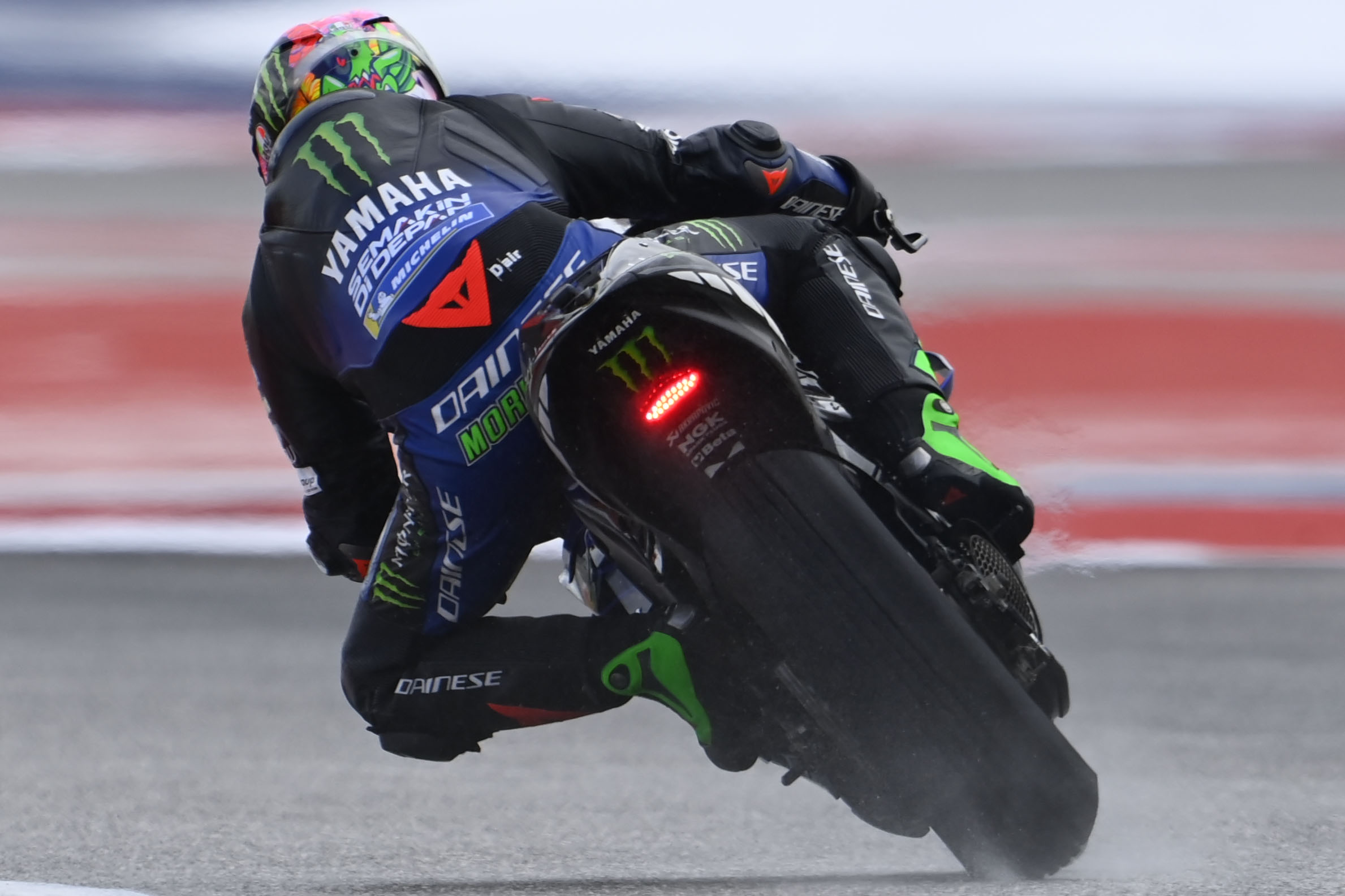 Twelve months ago, championship runner-up Morbidelli was being heralded as a 2021 title contender.
This year really couldn't have gone any worse for him as he slumped down the grid before missing a considerable part of the season due to surgery.
But with both injury, and the subsequent lengthy repair, and a two-year-old bike both playing key roles in his results – combined with a mid-season team change to the factory squad – it was a year to write off for him in any case.
11th Andrea Dovizioso – 5.3
Championship position 24th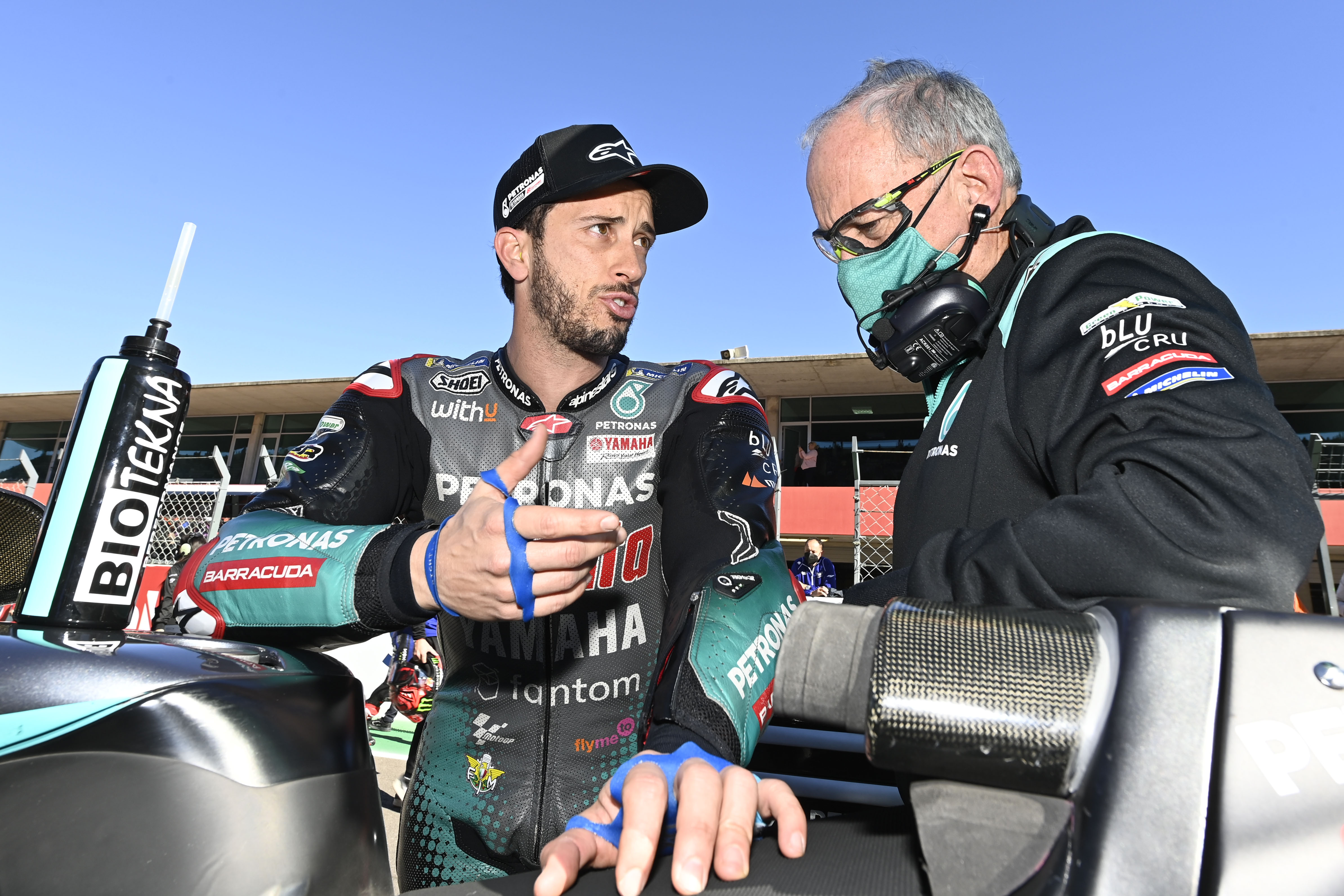 A late addition to the grid and riding only five races for the Petronas SRT Yamaha team following the Yamaha reshuffle, Andrea Dovizioso was back racing for one reason and one reason only: to prepare for next year.
On an old bike inherited from Morbidelli and out of practice after nine months riding motocross, he was using his final five races as an extended pre-season, and will be hoping for a very different 2022.
10th Jack Miller – 5.4
Championship position 4th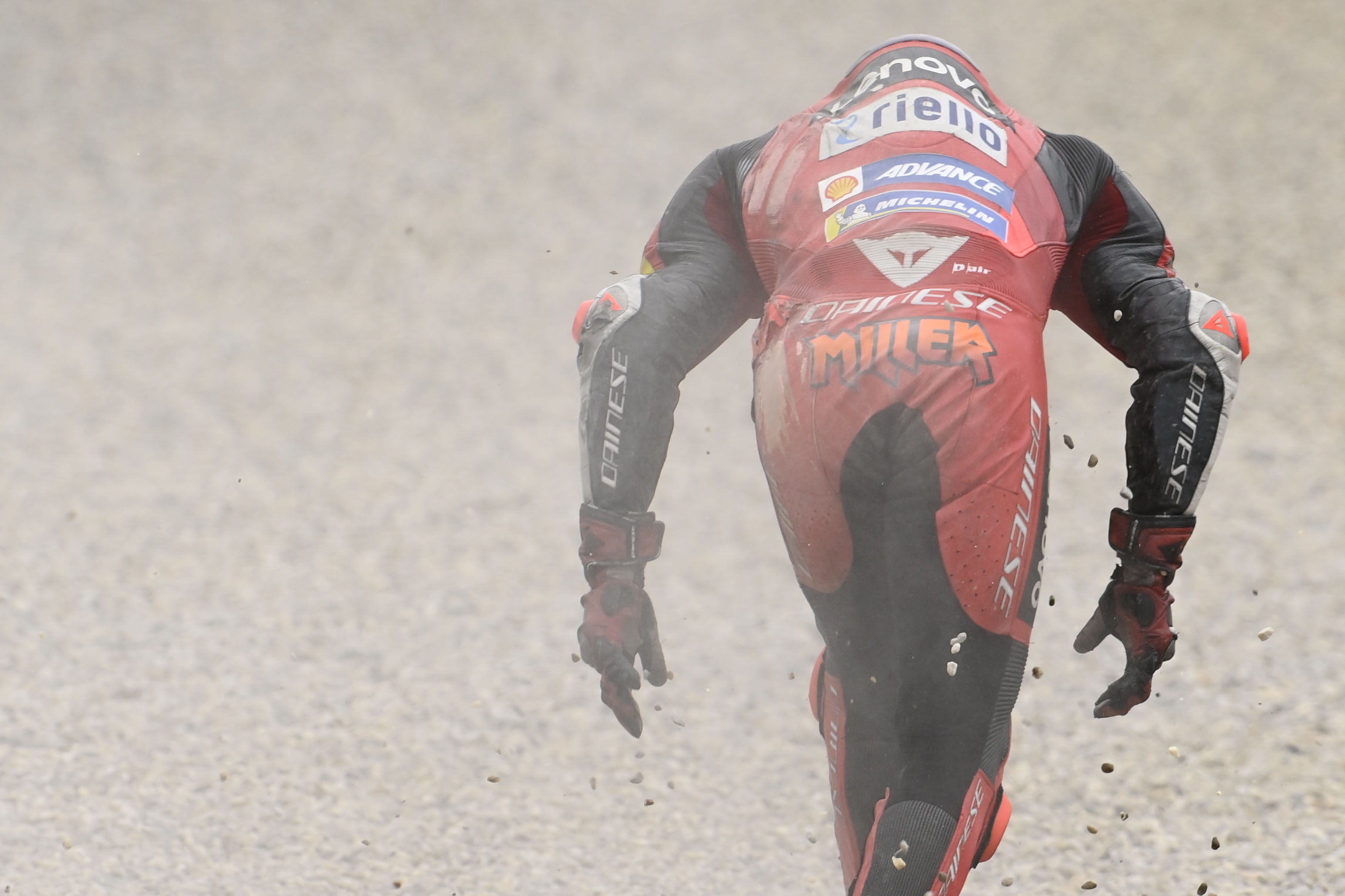 On the face of it, it's hard to see why someone who won races and finished fourth in the championship is so far down the rankings.
But it's all about expectation versus reward for Jack Miller, who started this season as Ducati's number one rider and arguably finished it third in that pecking order.
Inconsistency has once again been his bugbear, and that's allowed both factory team-mate Pecco Bagnaia (who came within a whisker of the title) and rookie satellite racer and race winner Jorge Martin to overshadow the Australian.
It was a good year for him – but not a good enough one.
9th Johann Zarco – 5.6
Championship position 5th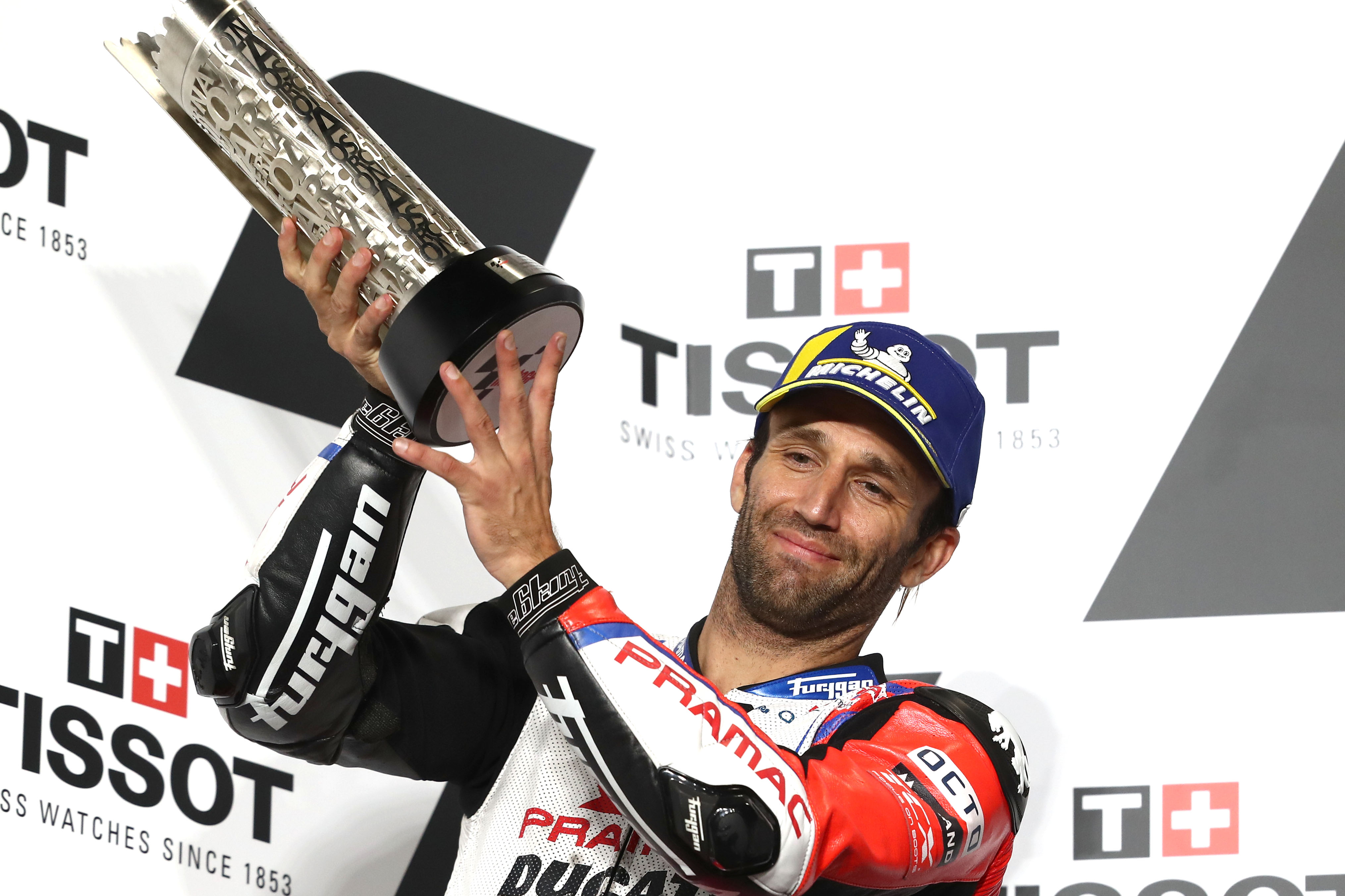 Johann Zarco's 2021 season was probably the textbook example of what's possible for a satellite racer in MotoGP these days.
An exceptionally strong start to the season, whispers of a potential title challenge, followed by an almost imperceptible slide back down the order as the year wound up.
The reality is, factories will always have more resources and more development, and Zarco is a victim of that.
Nonetheless, he was able to take maximum profit when he could, and four podiums and fifth in the standings makes up for a lacklustre end of the season.
8th Joan Mir – 5.8
Championship position 3rd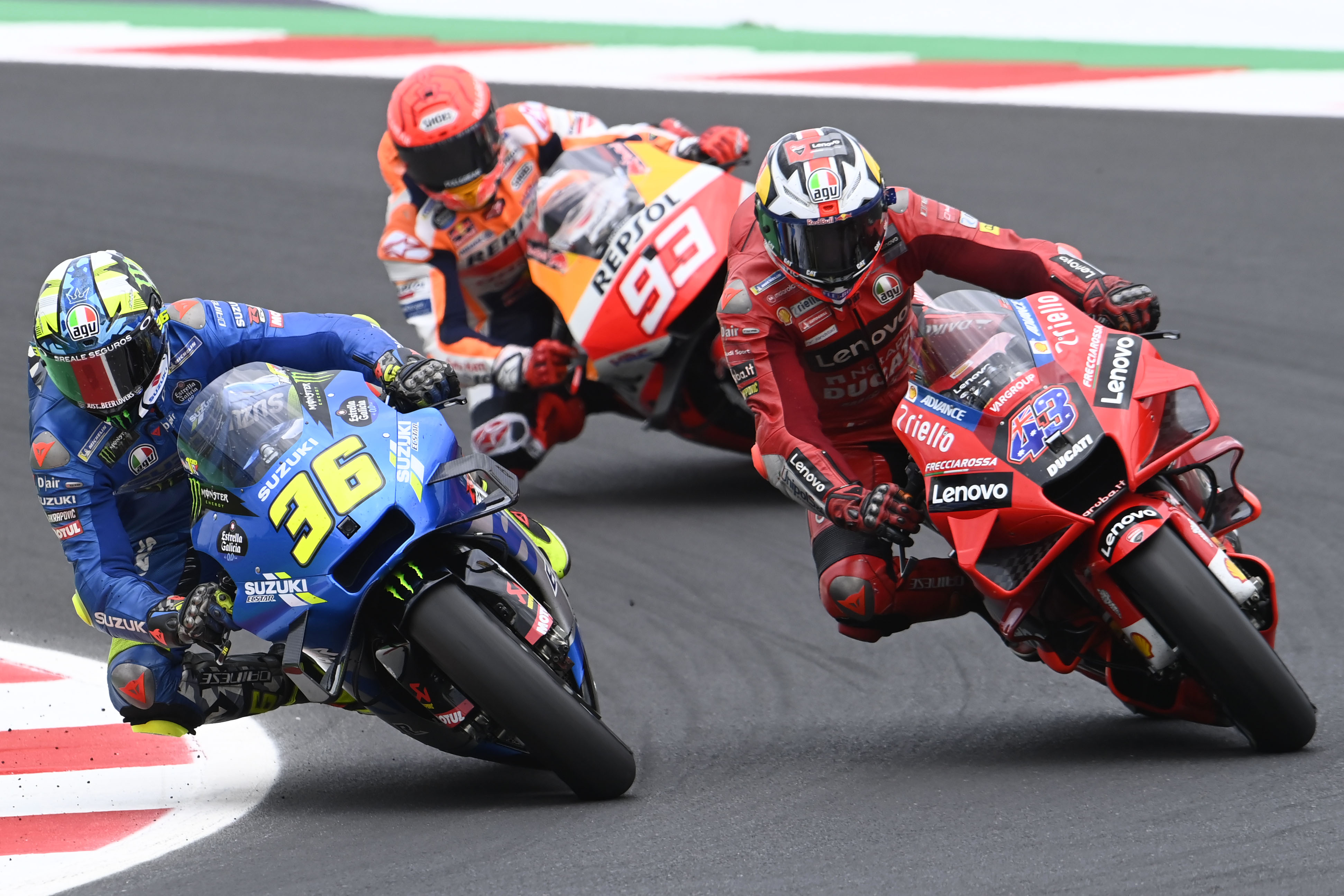 2021 definitely does not constitute a successful year for 2020 champion Joan Mir, as the Suzuki rider proved wholly unable to defend his crown.
But he'll take some solace from knowing exactly what went wrong for him and what he has to do to fix it in 2022.
Simply put, Mir's Suzuki stood still this year while his rivals' machines all made big steps forward technically.
Hamstrung by that, Mir did the best he could and sometimes even a little more, drawing the attention of his fellow racers and the stewards alike with aggressive riding in an attempt to overcome the GSX-RR's limitations.
He showed his talent even if he couldn't do it every weekend, and a rumoured big upgrade for next year could be decisive.
7th Aleix Espargaro – 6.0
Championship position 8th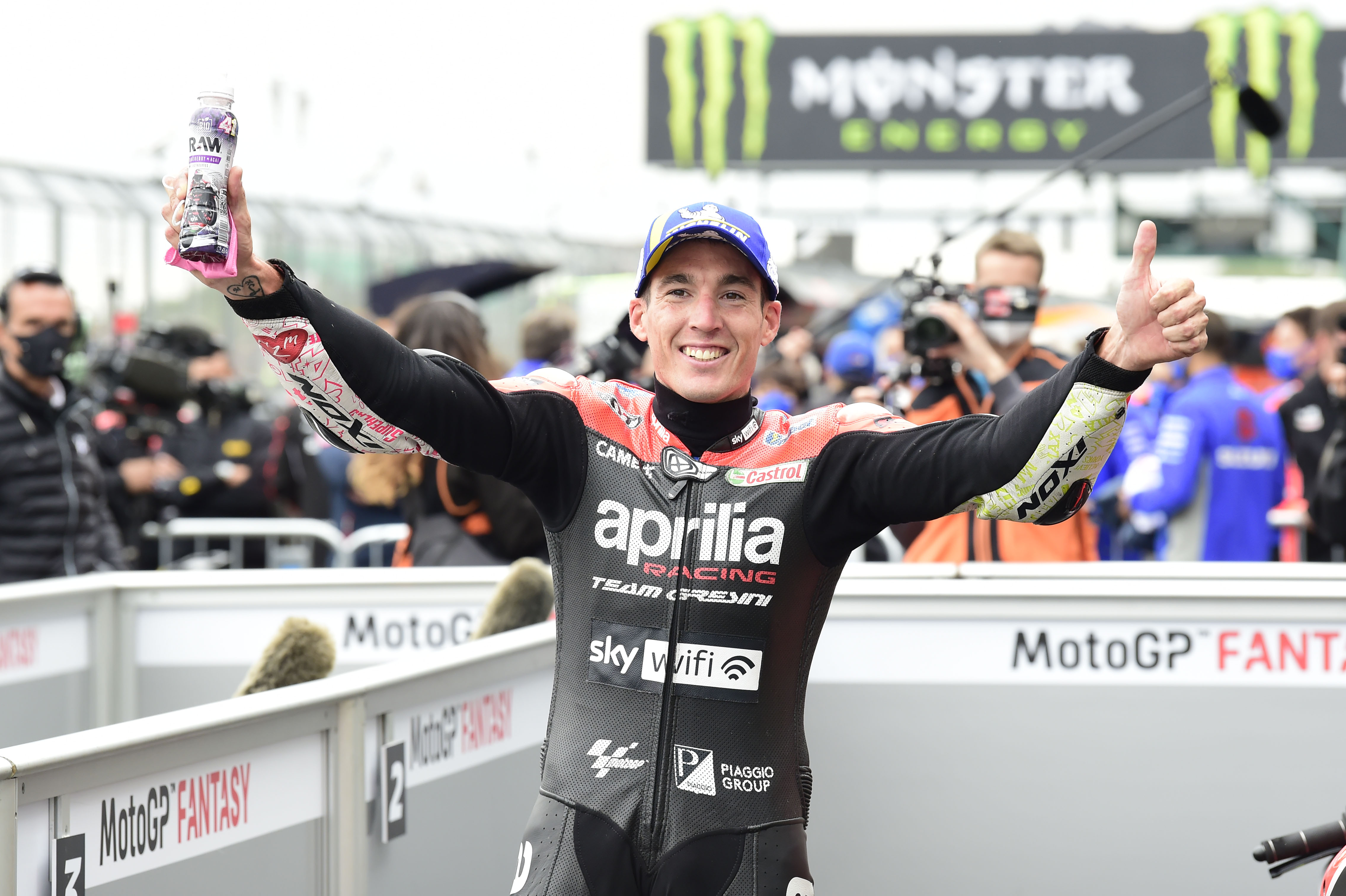 If you'd predicted during a rather disastrous 2020 season that Aleix Espargaro and Aprilia would be race win contenders in 2021, you'd have been laughed at.
But that's just what the combination managed this season, with a first Aprilia four-stroke podium at Silverstone the year's absolute high point.
There were plenty of low points too, mind you – times when the bike and the rider didn't work as expected, and that's reflected in Espargaro's score.
He's occasionally guilty of overriding if things aren't right, and it's something he's paid for multiple times this year.
6th Brad Binder – 6.0
Championship position 6th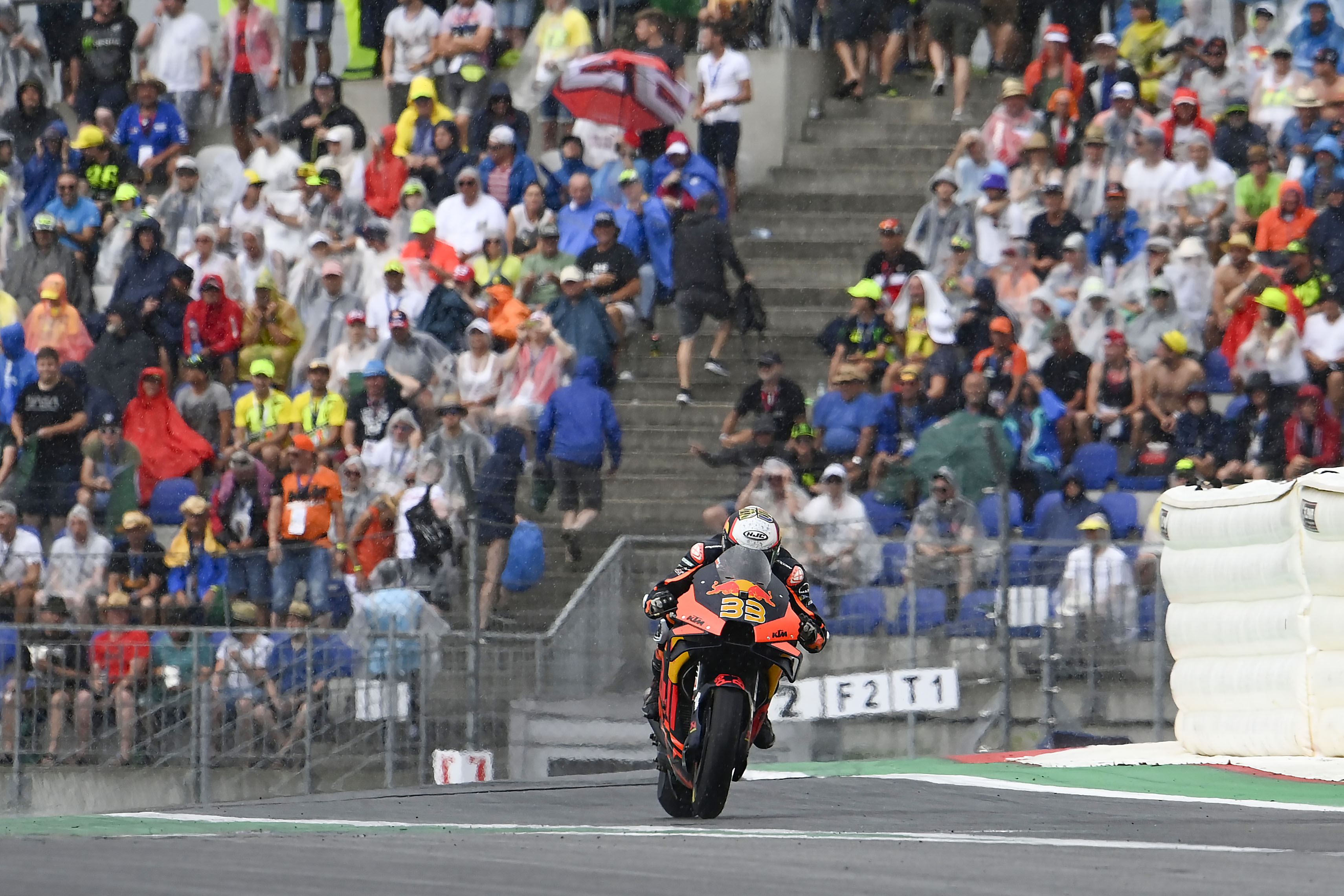 If you're going to be a rider who specialises in only one day of the race weekend, it's definitely Sunday you want to pick – and Brad Binder is certainly that guy.
Able to deliver the goods when the lights go out, he could have had an exceptional year rather than quite a good one if he'd figured out Saturday qualifying too.
Of course, the icing on the cake was a truly brave ride to victory in front of KTM's home crowd in Austria, when a gamble with slicks on a wet track paid off big time and made him an instant hero.
5th Enea Bastianini – 6.4
Championship position 11th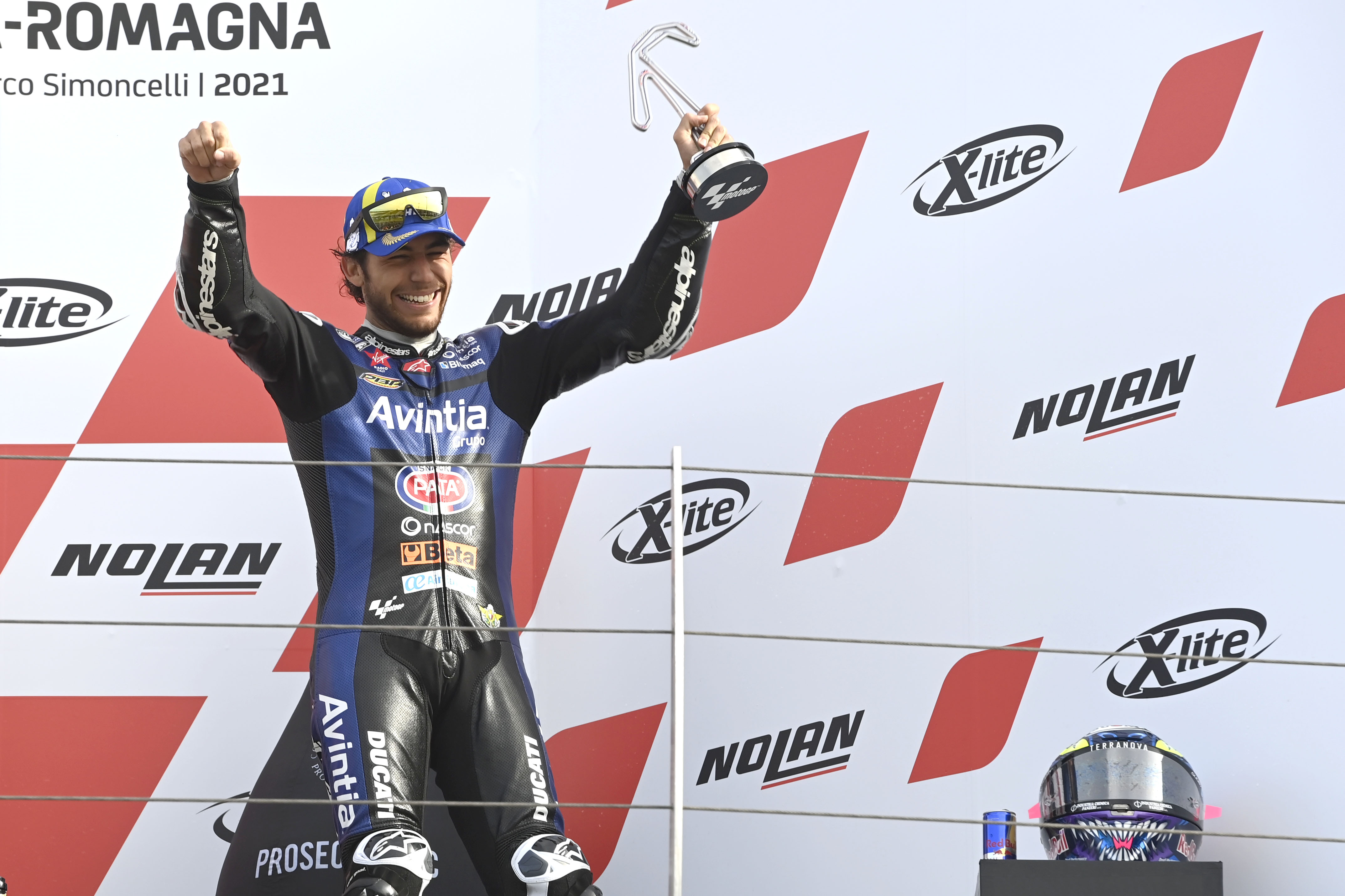 Obviously Enea Bastianini came to MotoGP with an impressive CV – he was the reigning Moto2 champion, after all.
But given he had an old Ducati and was in the midfield Avintia team, no one expected the fireworks he brought.
Twice a podium finisher and stringing together an impressively strong second half of the year, he was overshadowed only by the results of fellow rookie Jorge Martin – but he's earned himself better machinery for 2022 and will go even better then.
4th Marc Marquez – 6.6
Championship position 7th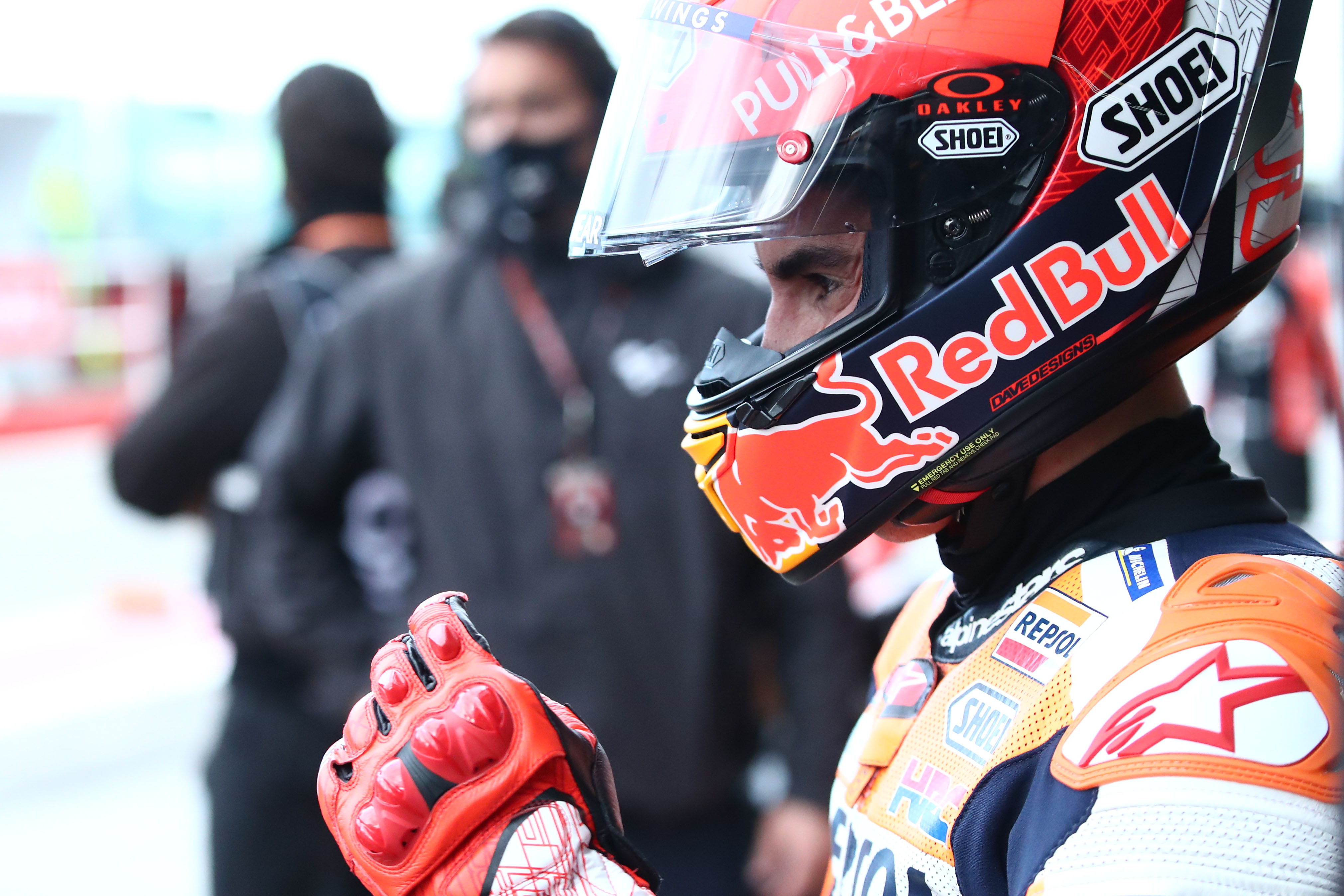 If ever there has been a season that demonstrates Marc Marquez's strength, then surely it's 2021 rather than any of his eight title-winning years.
No one knew what to expect as he came back from a potentially career-ending injury, but what we got was nothing sort of sensational.
Three times a race winner, even if his overall score is lowered somewhat by the occasional rookie error, it's a year that he can be damn proud of – and it feels like we were robbed somewhat by how it ended, with him sitting out two more races thanks to injury.
The full extent of that injury isn't known yet – but if he faces another substantial setback so soon after finding such amazing form again, then it'll be a travesty.
3rd Pecco Bagnaia – 7.0
Championship position 2nd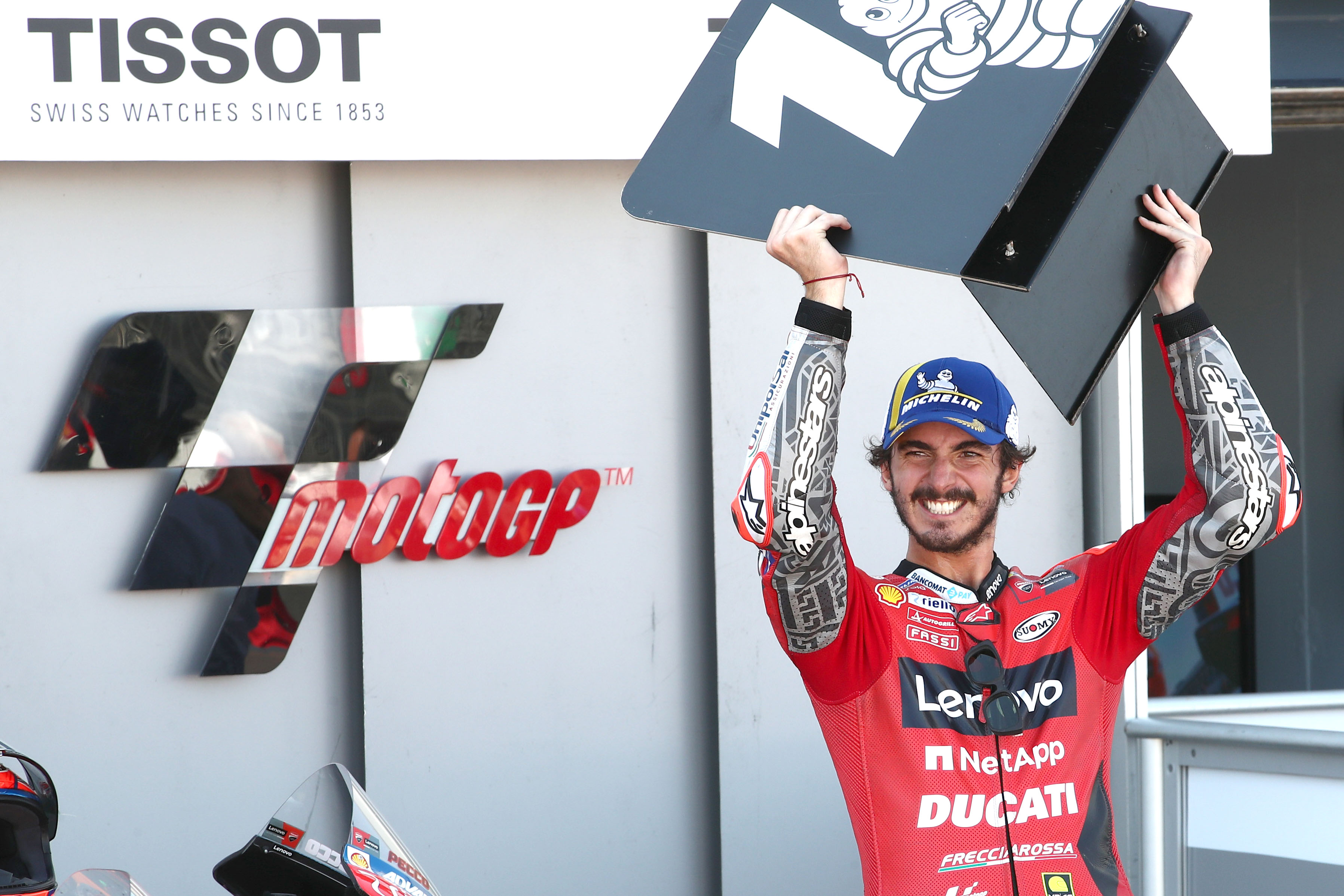 There simply have to be mixed feelings in Pecco Bagnaia's head after his 2021 season.
Rising up to the challenge in fine form to take the fight to Fabio Quartararo in spectacular form wasn't something anyone really expected from him and it was all the more exciting for it.
Yet mistakes were made along the way, too – mistakes that undoubtedly cost him the crown against a champion who faded as the season came down to the wire.
Bagnaia is smart enough to have learned tough lessons from the year though, and the real mark of the man will be if he can incorporate those into his armour for next year.
If he does, then the rest of the grid is in trouble.
2nd Jorge Martin – 7.0
Championship position 9th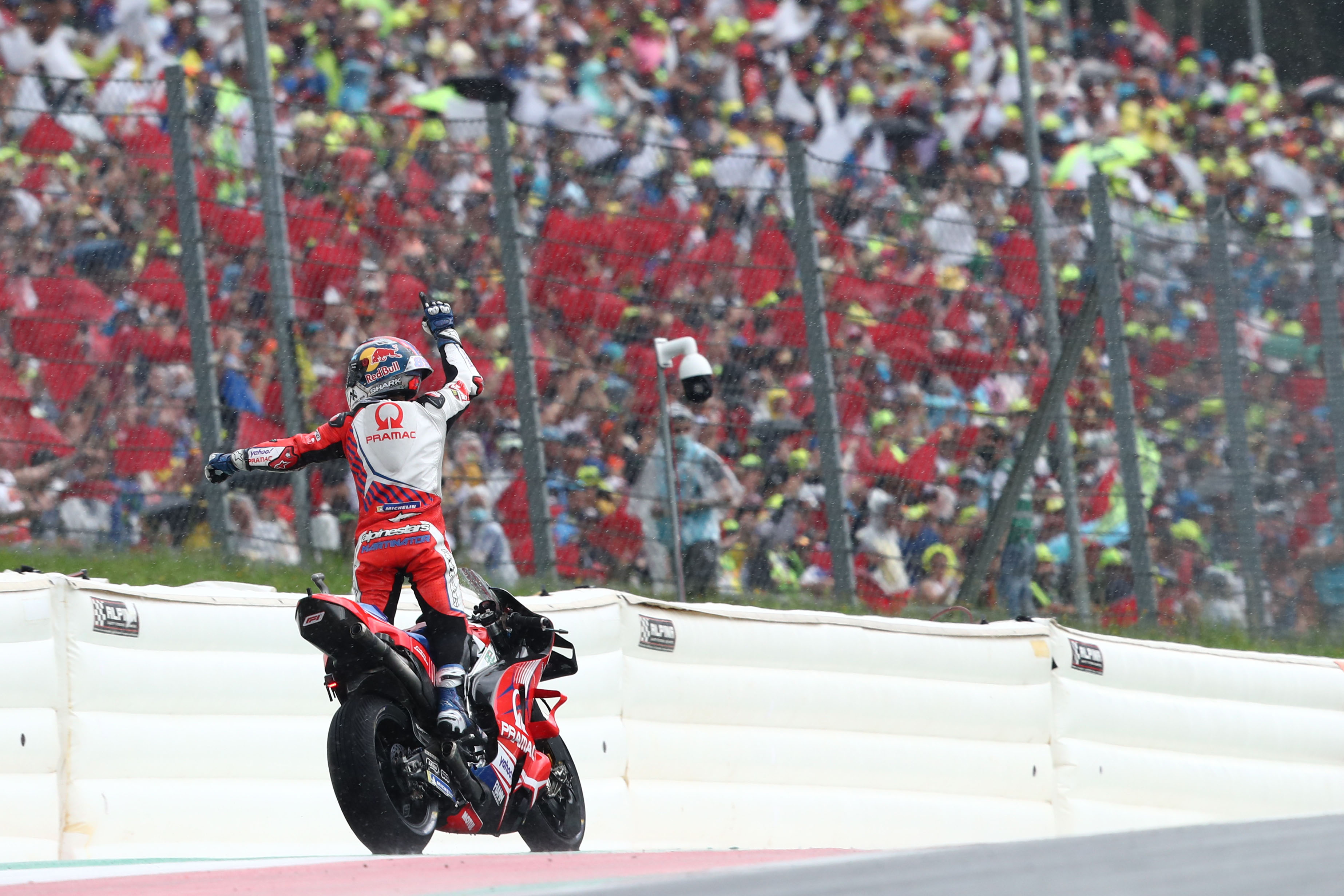 For more than a few years, Jorge Martin has been tipped as a rising star – and he showed us in his debut MotoGP season that the reality lives up to the hype.
A race winner and multiple-time pole position sitter in his first year, injury took the heart out of his season and set him back massively.
But he will learn the lessons he needs to, and he will be a substantial threat next year not just for race wins but maybe even as a title dark horse.
1st Fabio Quartararo – 8.1
Championship position 1st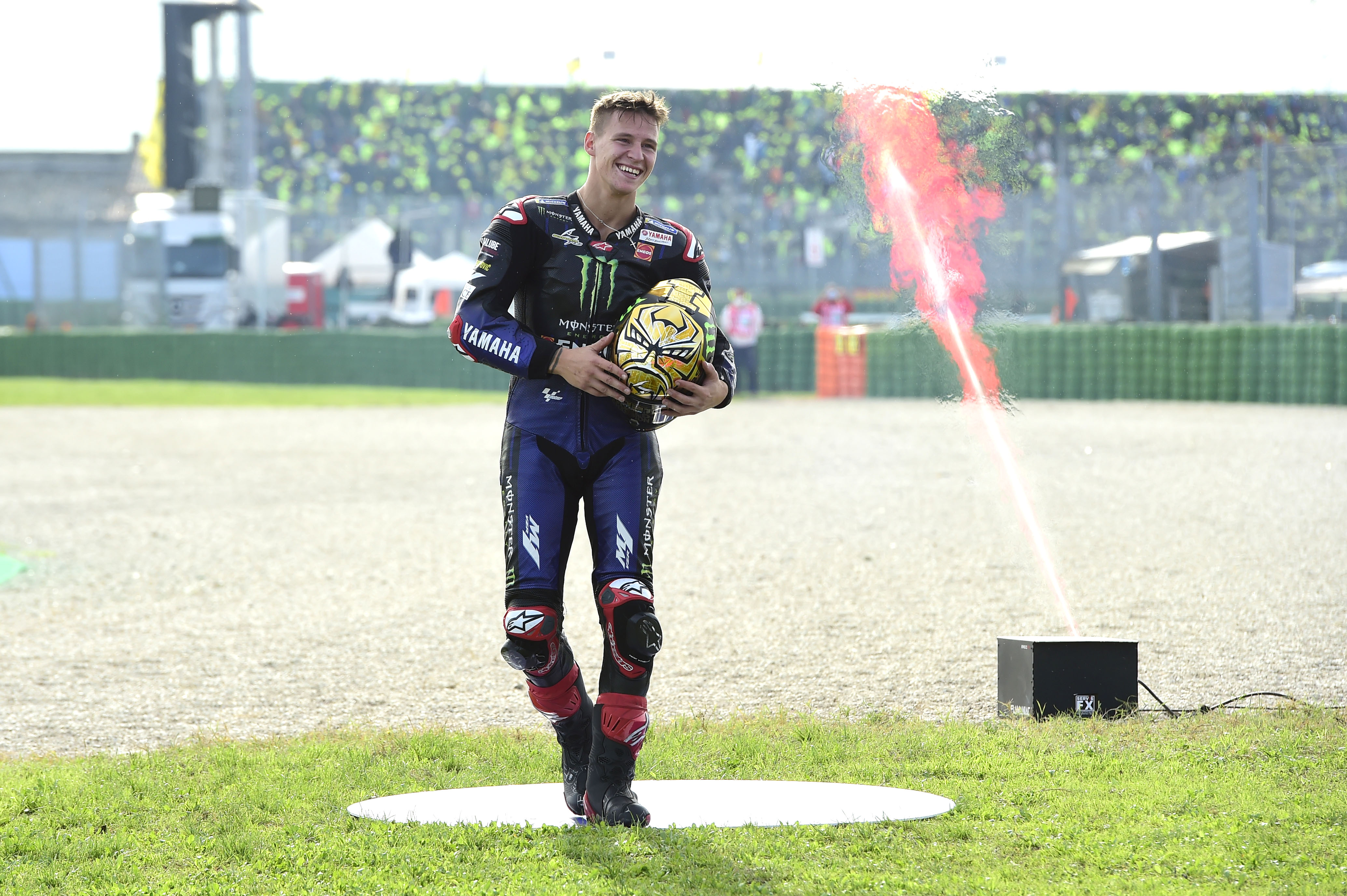 When riders have tough seasons, it can make them or break them.
Quartararo had a tough 2020 with an unreliable bike and inconsistency on track – and he took every lesson the year taught him and applied them to 2021 in exceptional form.
A well-deserving champion, there's no way to overstate just how much he's improved mentally this year, and his on-track performances reflect the strength he's picked up off it.
His score could be higher though, because he did show some chinks in his armour as Bagnaia turned up the heat.
If he can learn again from that, though, the champion will be even more formidable next year.