Coming into the 2023 MotoGP season, it's fair to say that there wasn't an awful lot expected of the series' sole rookie rider this year Augusto Fernandez.
But with strong performances in the opening third of the season culminating with an exceptional fourth-place finish at his Tech3 Gas Gas team's home race at Le Mans last weekend, the reigning Moto2 champion has proven the doubters wrong right when he most needed to.
Fernandez has been showing increasingly strong form all season long, with the Spaniard one of only two riders (alongside Franco Morbidelli) who have scored points in every one of the five main Sunday races this season, a record that means he remarkably sits higher in the championship standings than the likes of Miguel Oliveira and factory Honda riders Marc Marquez and Joan Mir.
And the French Grand Prix seemed to bring another few steps forward even before the remarkable run to fourth on Sunday that saw him overtake 2022 title contender Aleix Espargaro on the final lap.
Struggling all season with his ability to extract the maximum from a new tyre and to set a fast time in qualifying mode, that changed on Saturday afternoon when Fernandez secured his first trip to Q2, setting himself up with a starting position on the front four rows of the grid for the first time.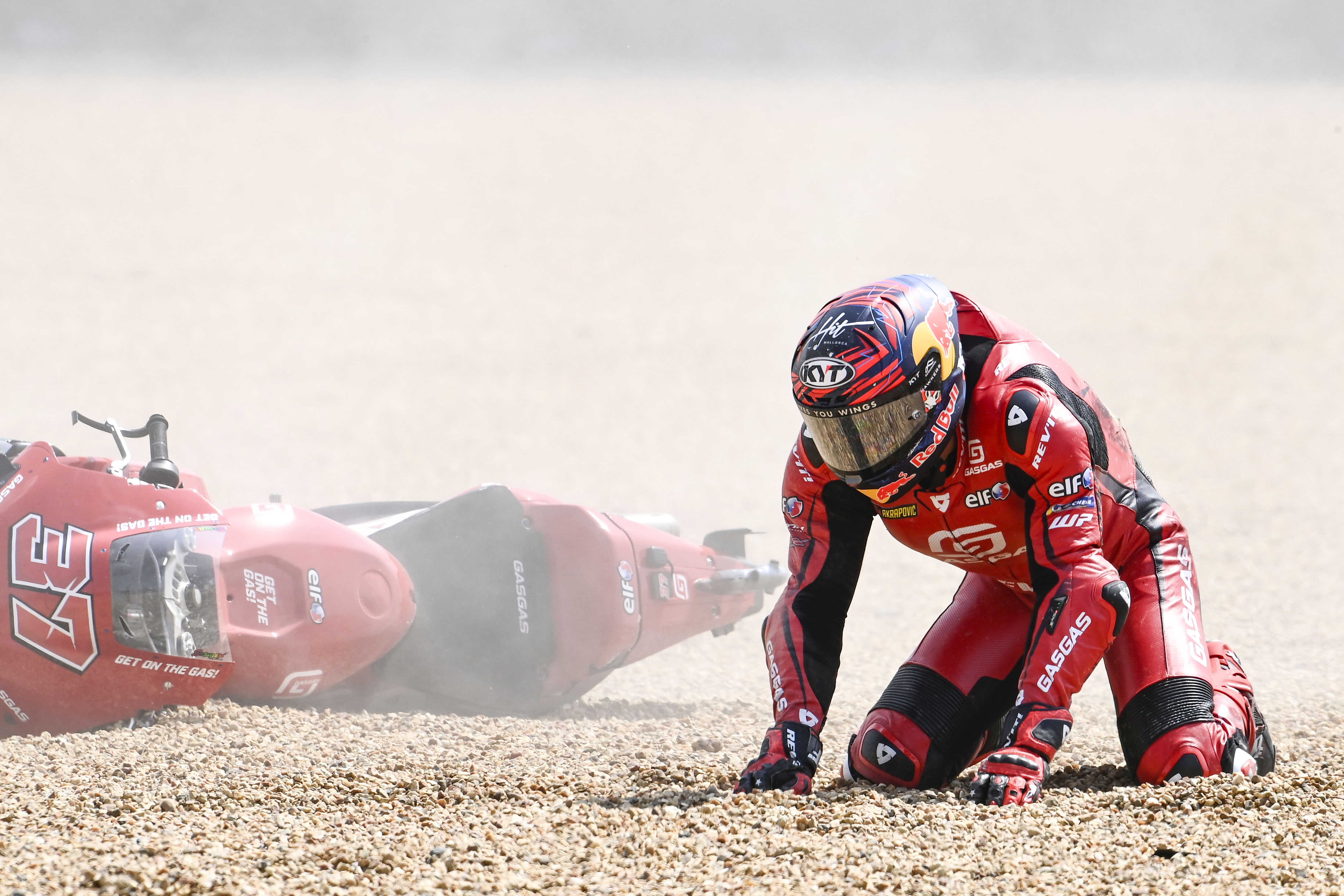 And even though he might not have capitalised on it on Saturday afternoon by subsequently crashing out of the sprint, even in that fall there was an opportunity to learn – with the rookie admitting afterwards that the DNF highlighted something important.
Not trusting his gut feeling on Saturday to run with Michelin's soft compound front tyre but instead trusting the advice of his team to go one step harder was what he put the Saturday crash down to – and he ensured he didn't make the same mistake on Sunday.
"I'm starting to have feelings now with this bike," he explained afterwards. "Until now, my feeling is so-so. I don't know. I can be fast, or maybe not. I didn't have my own feelings and thoughts about everything, and this weekend is the first one that I've started to feel the bike, to know how I can be fast.
"[On Saturday] I was afraid to follow my feelings, and [on Sunday] I said 'OK, after two crashes I'll go with the soft that I feel good with', and it paid off. This, for the future, is good for us, to follow my instincts."
And, with a bike under him that he's starting now to understand, it means that he was in a position at the end of the race to utilise the racecraft that he's been slowly but steadily building up since the opening round, placing his trust in the feelings he's getting from the Gas Gas-badged KTM RC16 to hold off Espargaro for fourth.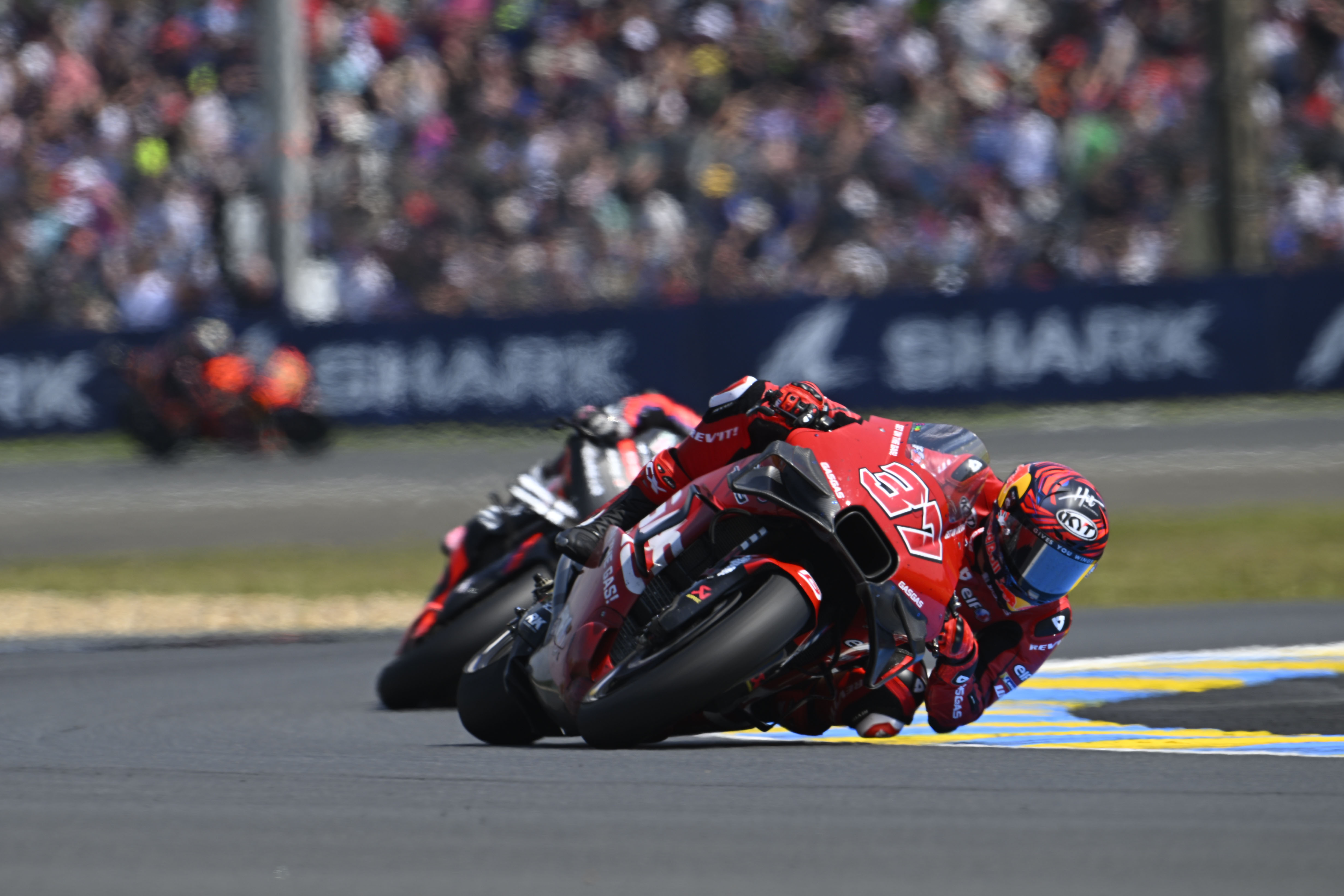 "The front tyre dropped, and I think Aleix was with the hard, which is he was coming fast. But as I said, I knew I was struggling but I knew it – not like yesterday when I didn't know. When it wasn't good, wasn't bad, but then I just crashed.
"I knew that I had to slow down a little bit, to change the lines a little but because the front was on the limit, but I could feel it."
And, with big steps forward in two separate areas making Le Mans a very strong weekend all round for Fernandez, he's quietly confident that it isn't a one-off either, but rather an opportunity to continue building his base to ensure the rest of the season continues to improve.
"I think that at least a little step," he told The Race, "but I'm afraid to say that it's for all the season. It's early, it's just the first weekend where I've done good all weekend. It's early to say, but we changed some ergonomic things, just some things to make me feel more comfortable on the bike.
"It's not that they brought me lots of new things, just that I feel better riding it, and I think for the rest of the tracks that will also be good. I hope!"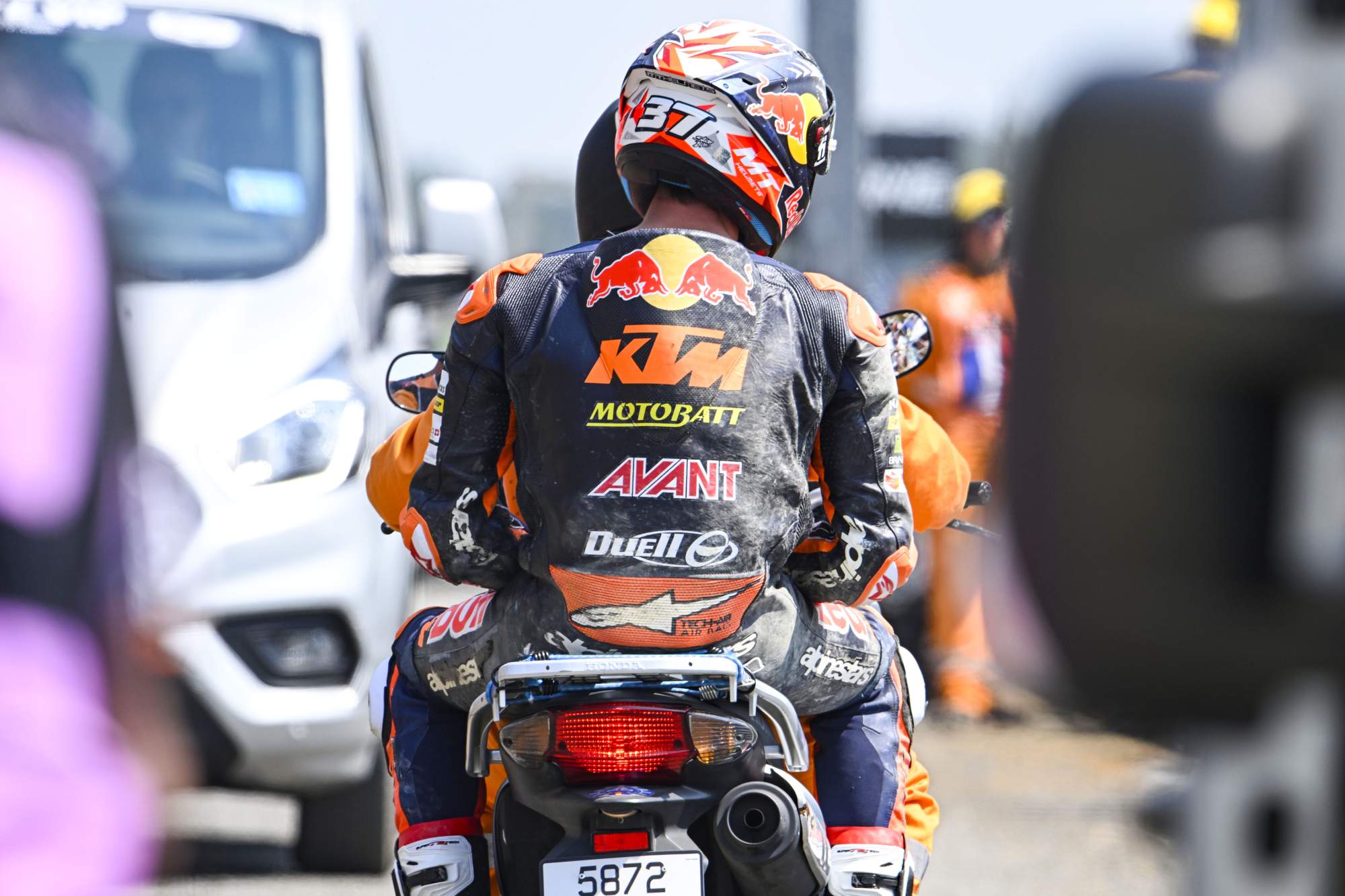 Coming as speculation continues to build about the future of KTM's Moto2 prodigy Pedro Acosta, who crashed out of second place earlier in the day, the timing couldn't have been better for Fernandez, who is looking increasingly likely to get a second year within the Tech3 Gas Gas set-up.
Acosta himself has publicly acknowledged he'd be willing to wait if such was KTM's desire, while the company's motorsport boss Pit Beirer was already publicly insistent the plan was to retain Fernandez even before his French GP breakout.
However, Fernandez is adamant that all he can do is focus on his own performance for now.
"You have to ask another person, not me!" he insisted. "I'm happy because it's a fourth in MotoGP, in the fifth race of the season. I'm focused on my job, but also I want more. I don't want fourth; I'm here to win. So I'll just focus on my own job."