Reigning MotoGP world champion Fabio Quartararo has been left sounding frustrated after the opening day of 2022 pre-season testing, as the Monster Energy Yamaha rider admitted that the upgrades brought by the Japanese factory to Jerez have so far been rather underwhelming.
Quartararo has been adamant coming into the one and only test before the winter break about what he needs to defend his newly-won title in 2022 against a resurgent Ducati threat, calling out for Yamaha to bring him a more powerful M1 bike.
"They already know!" he insisted when asked by The Race about his request for Yamaha. "I feel so good on the bike, but the top speed isn't just for one lap, it's to fight in some races. It's so important, it's the main thing.
"The chassis is so good that the margin to improve is super small, but the top speed is the clear thing that I have asked to Yamaha. To fight for races, to overtake more clearly."
Yet he's been left somewhat frustrated so far in the first of three off-season tests, admitting that he expected something more to arrive at Jerez.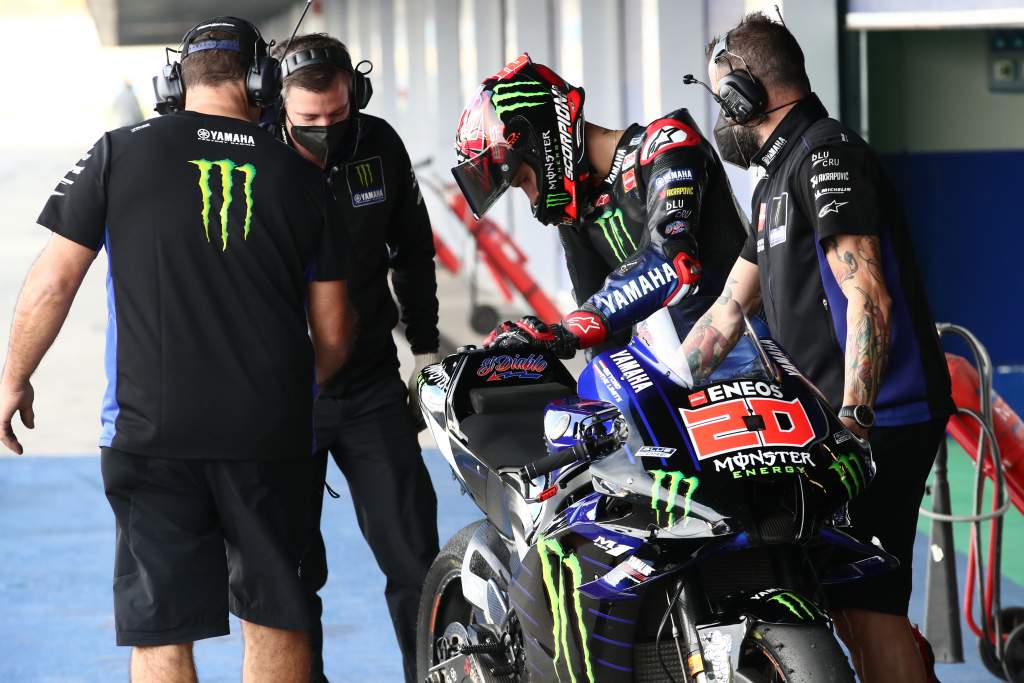 Quartararo said that, in reality was just working with the same updated – but not radically improved – machine he first tested at Misano last month.
"We tried a very similar bike to Misano; to be honest it was the bike of Misano," he admitted.
"We tried that and more things; a new swing arm, some electronics and anti-wheelie, but to be honest, it was a really similar test from Misano."
With that in mind, he's laid an ultimatum at Yamaha – that it needs to bring something significantly faster to the first test of 2022 proper, when things kick off again at Malaysia's Sepang circuit in early February.
"More work needs to be done to feel an improvement," he said. "There's still some, like you'd imagine, the bike is the first step and we hope for much better in Sepang.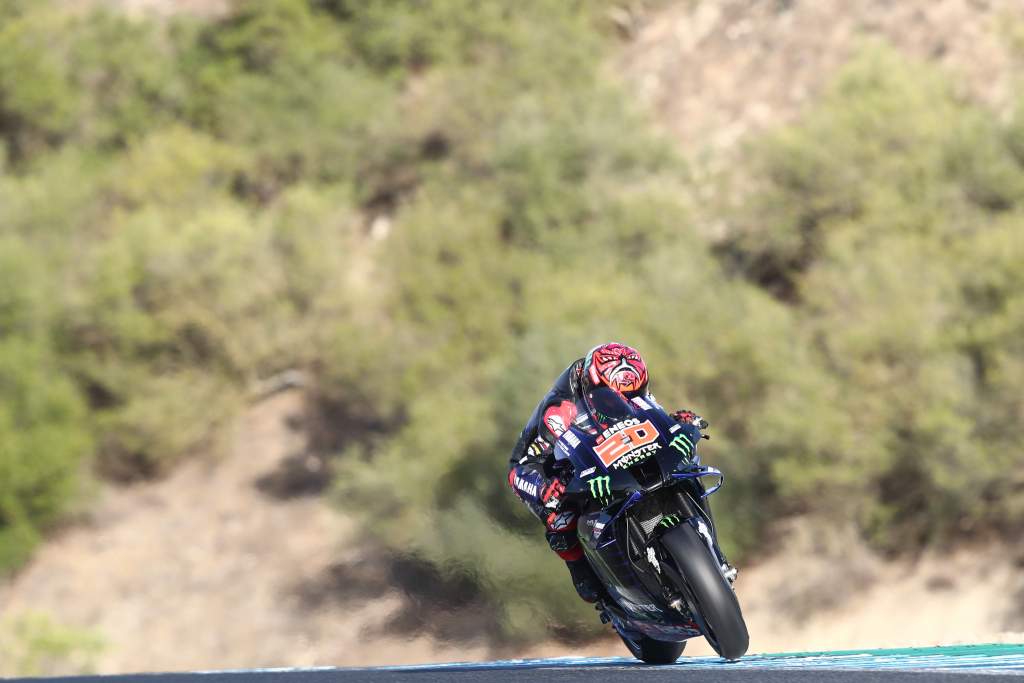 "Tomorrow we still have a day of testing where we'll try some items, but I expected a little bit more. I hope that they keep the best for Sepang and have more speed. That's the thing that we need the most.
"We have three months to find that power. In the end, to be honest, the 2021 bike I won't say is perfect because no bike is perfect, but our base is really good. We are missing just a lot, a lot of top speed and aerodynamics, so that's why I'm pushing so much every day to have this in Sepang.
"Here we didn't see what I expected, because it's the same as in the Misano test."
Satellite rider Andrea Dovizioso, jumping from his inherited 2019-spec machine to a new 2022 bike for the first time today, wasn't particularly enthralled with Yamaha's updates either – but was quick to stress that both a different situation from the factory team and the nature of the short and twisty Jerez circuit meant that it's hard to exactly measure any gain.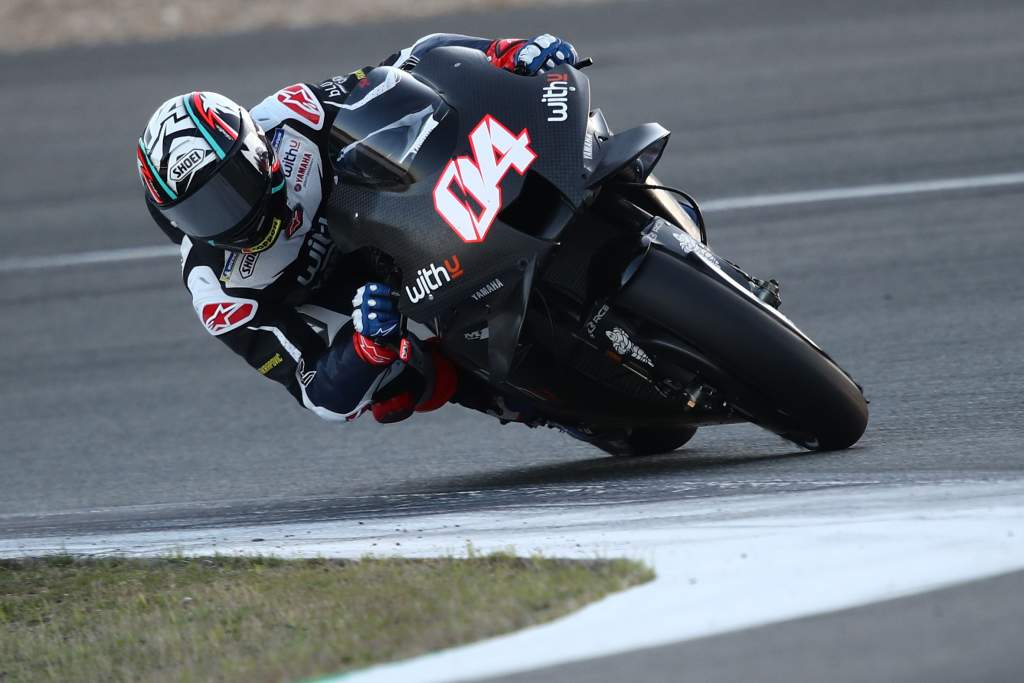 "Firstly, Jerez is not the track to understand the power," Yamaha's veteran explained, "because you go full power for one second. It's not a real test. But for sure the power we have is not a huge step.
"But I don't have the same situation as them [the factory Yamaha riders]. I think there is a small difference, and they're trying different things. For sure if we can have more power it's better, because of how much we have to gain. But in my opinion, the target is always the grip rather than the power."