It's no secret whatsoever that it's the desire not just of many fans but of MotoGP organisers Dorna and the Yamaha factory team to see their newly-crowned World Superbike champion Toprak Razgatlıoglu make the move to the premier class for 2023.
But, with yet more hardball comments coming from the Turkish rider's management team, is that ambition still outside the realms of possibility?
Razgatlıoglu is managed by former five-time World Supersport champion, Turkish superstar and government senator Kenan Sofuoglu – and the hard-charging retired racer hasn't been shy so far about expressing his opinions about when his rider should make the move to MotoGP.
Rejecting the chance to switch for 2022, with Yamaha holding a place open at its satellite team for him, Sofuoglu insisted that the primary task at hand was first winning the production bike series – a challenge he achieved in November, becoming the first man in six years to dethrone Jonathan Rea.
And, with the title assured, it's been largely assumed that Razgatlıoglu would in turn then prepare for a switch to MotoGP in 2023, with two spaces potentially available at the newly-founded RNF Racing Yamaha team given that both Andrea Dovizioso and Darryn Binder are on one-year deals.
But, speaking this week to German publication Speedweek, Sofuoglu has once again seemingly nixed that idea – stating that he and his rider will settle for nothing less than a seat in Yamaha's factory project should they contemplate the move.
"I've already talked to Yamaha about it, they have great interest in Toprak MotoGP in the future," Sofuoglu told Speedweek.
"But one thing is very clear: This is only possible if Toprak continues to win races in the 2022 Superbike World Championship. When Yamaha makes us an offer for the factory team, we'll think about it. And only then. It's not that we dream of MotoGP, Yamaha knows that too. We won't be racing for a B team either, but only for the works team.
"Even if Yamaha offers us a place in the works team, I'm not sure. I will be very careful with Toprak's career. I don't want to make a mistake and thereby destroy his good feeling. He's really enjoying racing at the moment, I don't want to ruin that.
"Razlan Razali (team boss of Yamaha's customer team) has already asked us several times about the next season, but we are not interested. I made it clear to him that we would only consider the works team."
But the crux of the matter for him is; it's not quite as simple as demanding what you want and expecting to receive it.
Simply put, Razgatlıoglu (and by extension, Sofuoglu) are big fishes in a small pond right now in the World Superbike paddock, with his status as reigning champion meaning he has his pick of offers.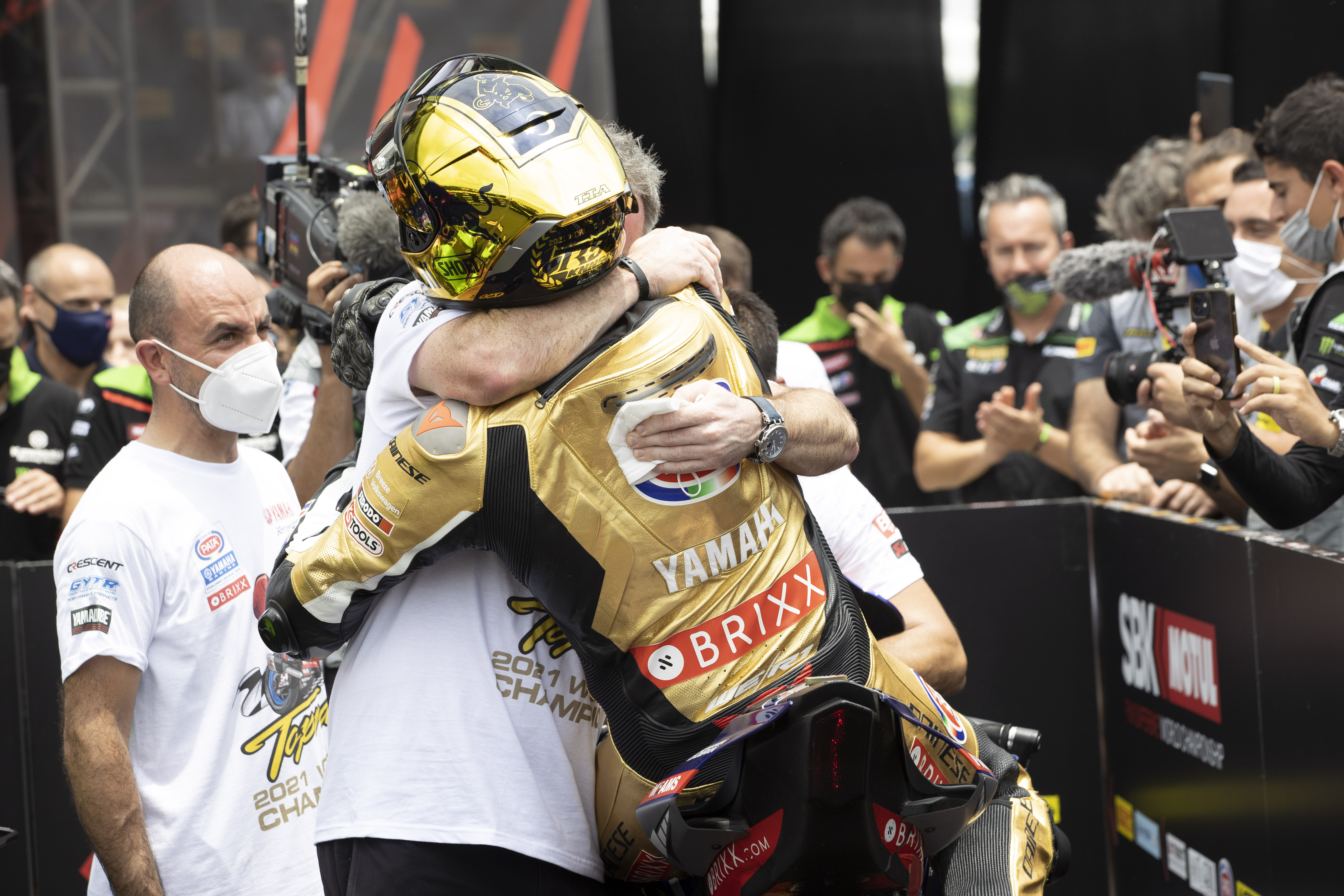 Coming to MotoGP, though, he's quickly going to realise that his championship-winning record doesn't carry the same weight, even within a Yamaha factory that has found itself in a similar situation before.
That's because there is Yamaha experience with moving highly successful World Superbike riders to MotoGP – yet never directly into the factory team. Both Ben Spies, directly off the back of one of the most dominant seasons in history, and Cal Crutchlow, a race winner in his rookie season, made the switch from Yamaha's WSB team not to the factory MotoGP team but instead through an internship at then-satellite Tech3 Yamaha.
Moreover, it could well be that there isn't any room at the inn for Razgatlıoglu anyway, with reigning MotoGP world champion Fabio Quartararo looking increasingly likely to remain with the team for another two years beyond this season and with his team-mate Franco Morbidelli already signed up on a contract that covers both 2022 and 2023.
And beyond Yamaha, the other factory options for Razgatlıoğlu, who will by 2023 be a 26-year-old MotoGP rookie entering a championship where the past two champions have been just 22, are just as unlikely.
It's hard to imagine Honda taking a risk on a rookie when Marc Marquez's long-term fitness is still being questioned, Ducati and KTM both have a full house of young talent, Aprilia look set to retain their current line-up and Suzuki are more likely to look to Moto2 than WSB.
With that in mind, there might be a hard lesson ahead for Razgatlıoğlu to consider; that the only way to get a foot in the door in MotoGP is to take a step back from factory status.
Ironically, there's perhaps no better example of that than the man he beat to the 2021 WSB title, either. Much has been made over the years of Jonathan Rea's failure to find a factory MotoGP seat even as he dominated the WSB paddock, yet the reality is that numerous offers did come the way of the Northern Irishman over the past seasons.
But, with he too seemingly only willing to accept a factory seat, none of them quite met his mark, meaning that he instead remained in the second-tier series and dominated: something that Razgatlıoğlu risks repeating if he doesn't eat some humble pie soon.