MotoGP championship leader Fabio Quartararo has lambasted the FIM stewards for awarding him a long-lap penalty following his collision with title rival Aleix Espargaro at Assen.
Quartararo fell while trying to pass Espargaro on the fifth lap of the race, running the Aprilia man into the gravel as he lost control of his Yamaha.
The stewards soon announced they would investigate the incident after the race, and went on to assess Quartararo a long-lap penalty to be served in the British Grand Prix at Silverstone after the summer break.
They ruled Quartararo had been "overly ambitious" in his overtaking attempt and "was not in a position to successfully complete the move" – and though Espargaro would recover from 15th place to fourth, they felt his race had been "severely impacted".
Quartararo was contrite after the race, apologising to Espargaro both during the race and afterwards and telling the media he had made a "rookie mistake" that likely robbed his title rival of a win.
Yet, from video released by MotoGP.com of him being subsequently informed of the stewards' decision, it was immediately clear that he did not agree with it – and on Monday after the race Quartararo made his grievance public.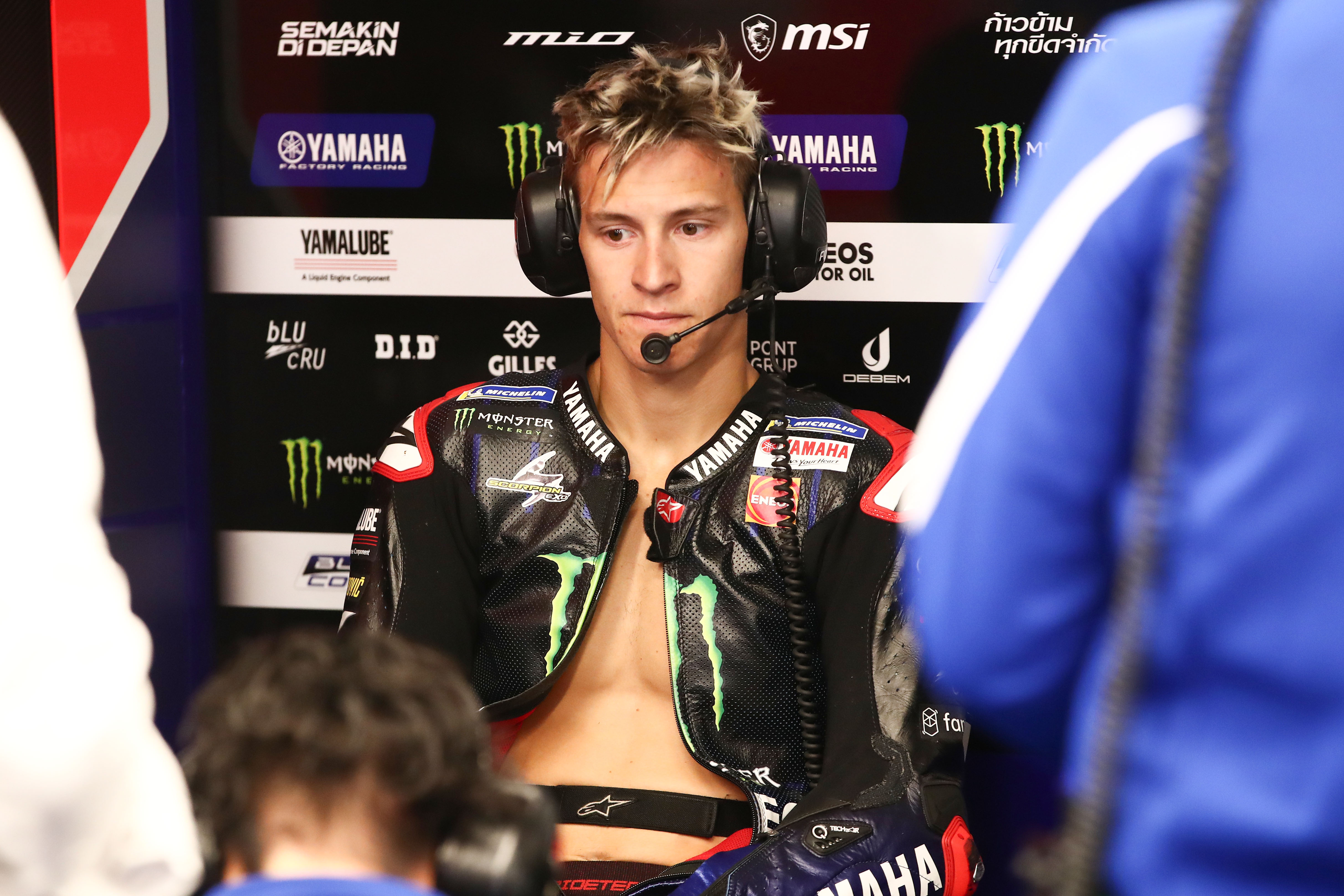 "Now you can't try an overtake because the think you are too ambitious," he wrote on social media.
"From the beginning of the year some riders made 'racing incident' but apparently mine was too dangerous.
"Congratulations to the stewards for the amazing job you are doing."
Quartararo's 'racing incident' jibe may be in reference to the widely-criticised decision not to penalise LCR Honda's Takaaki Nakagami for wiping out Francesco Bagnaia and Alex Rins at the start in Barcelona – a decision that riders appeared to universally disagree with.
Part of the Frenchman's frustration may also stem from the fact that, while he's expected to be strong at Silverstone, a long-lap penalty virtually ensures he will have riders to pass in the British GP – and passing has not been a strong suit of his Yamaha M1.
"Next time I [won't] try any overtake to think about not taking a penalty," Quartararo added.