MotoGP chief commercial officer Manel Arroyo has told The Race that he and the rest of the team behind the series are aware of just how important the coming weeks may be for the sport, as their new documentary series MotoGP Unlimited, produced alongside Amazon Prime Video, prepares to go on public release – and as the championship attempts to steal some of the success enjoyed by F1 and its own Drive to Survive show.
Arroyo (pictured below, right) is no stranger to the task at hand in growing a global brand, not just thanks to his long-term role in MotoGP, which dates back to 1992 – but also thanks to his previous job at iconic football team FC Barcelona, where he was previously vice president for sales, marketing and communication.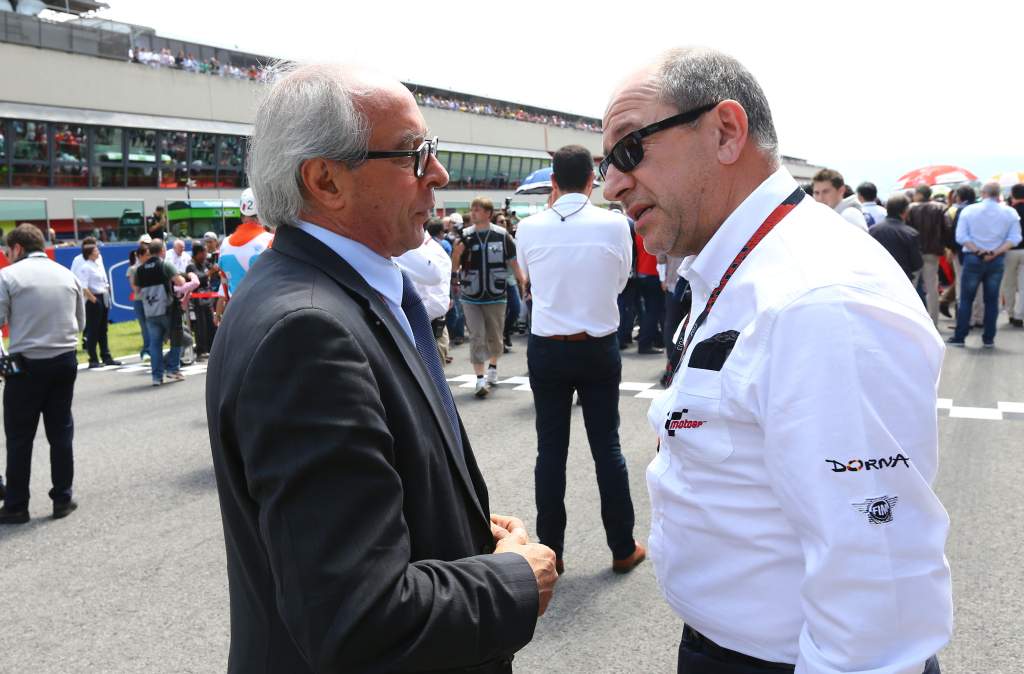 It's no secret that getting in on the incredible popularity of Drive to Survive – and the subsequent boost in fan numbers attracted to the sport – has been a driving force behind MotoGP's own effort, something that the veteran communications specialist readily admitted to.
"It's a way to look for new audiences," he told The Race at the new series' premiere in Madrid. "Clearly the big fans are already going to be around the product, that's for sure, but we understand that as has happened with other sports, others will discover what is our sport.
"Today, as has happened to us personally, we're not as much in front of a TV as we were in the past with someone making the programming for us. Now, we're looking at different platforms, and we're trying to use that.
"What we're trying to achieve is to reach new people who aren't aware of us. Because of something that takes their attention, maybe they can discover our sport."
However, in doing that there's a fine line to be walked – one that risks alienating existing fans of the sport or, equally as badly, jeopardises future seasons of the show by infuriating those inside the paddock with fabricated drama and overplayed storylines – a complaint that has been directed at Drive to Survive more than once.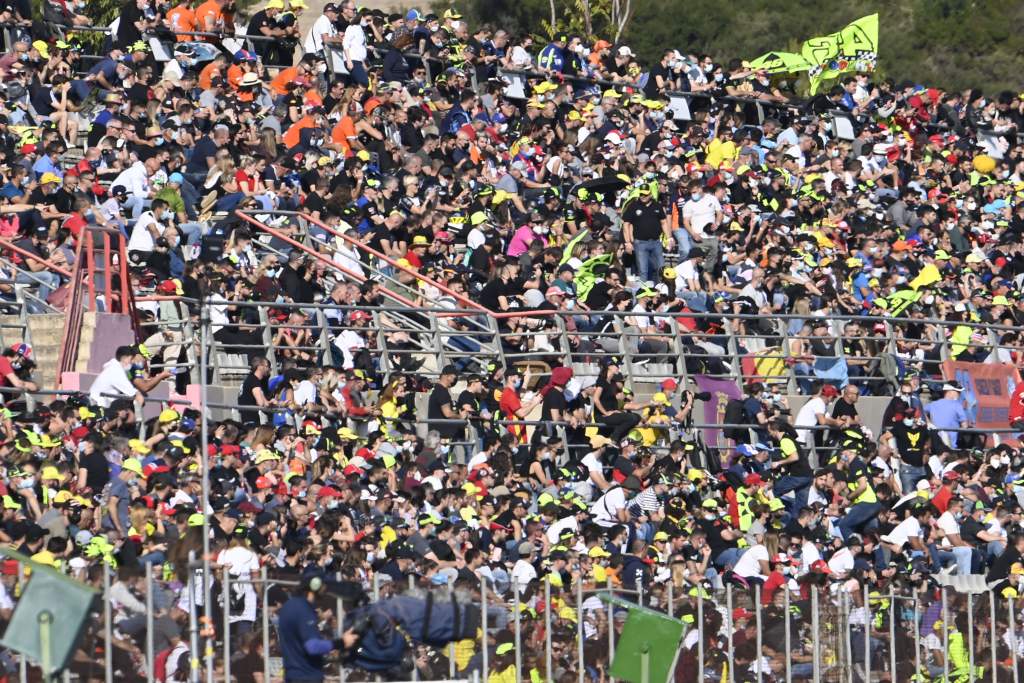 But, with the 2021 season delivering a series of incredibly dramatic events both on and off the track, from Maverick Vinales' mid-season desertion from Yamaha to Aprilia to Marc Marquez's return from career-threatening injuries, MotoGP's second-in-command is confident that the series is both thrilling and accurate.
"We are focused on heroes," Arroyo explained of the series, "our main protagonists who are the riders.
"Let me say that here there is a lot of action – but our live action is practically the same. In other sports, it's not the same as behind the scenes, with respect to what is live. But our sport is so close in action with what we can show behind the scenes.
"People are going to discover what is behind the scenes of our sport. The sport is great, what they can see in a normal live window is great, but what is behind – all the preparation, all the work, how these guys are, the human side of our riders – is really impressive. I'm sure that new audiences are going to discover something special, and the core fans are going to enjoy discovering certain angles of their heroes that they didn't know."
And perhaps most importantly for both existing fans and for those who MotoGP are hoping to lure in, Arroyo believes that that task has been accomplished, thanks to the content that was captured over the course of the 2021 season.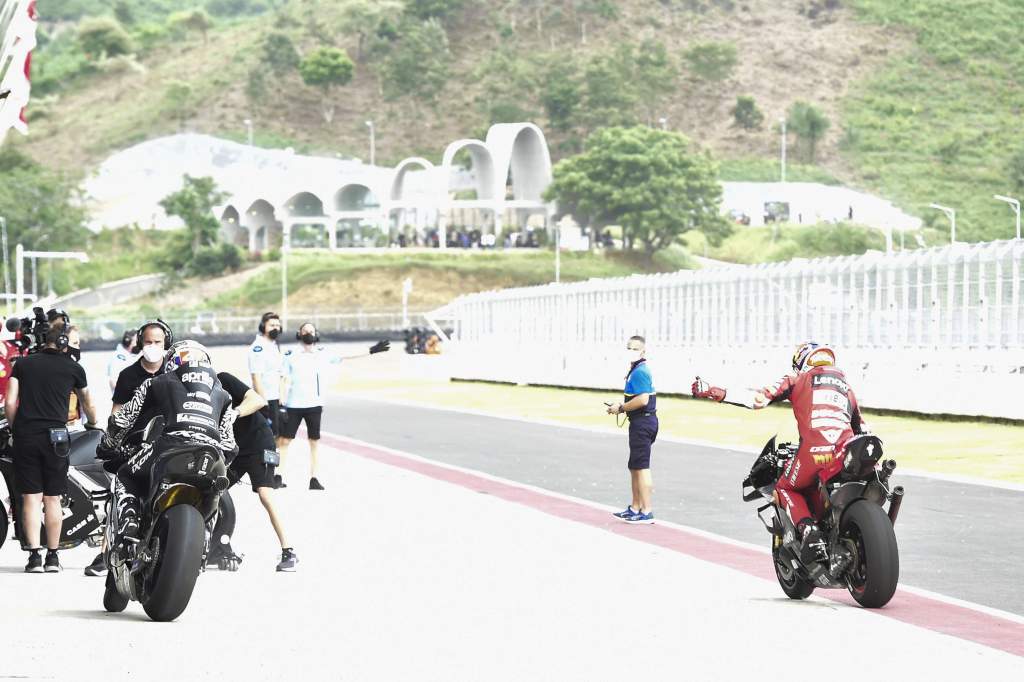 "We are happy," he enthused, "because we can see the reaction of spectators, and the reaction from the riders too. Everyone has been emotional, in the chapters we've seen, and that means that with Amazon, with Mediapro, MotoGP Unlimited is going to be a reference for this kind of project.
"We have been here for more than 30 years and still today I've seen things very emotional, because we've discovered new emotional sides of these riders. I was just at the side of [2021 champion] Fabio [Quartararo], and I could see him in certain moments remembering the big ones for him. That means that we've discovered some very special moments for these guys."