Honda MotoGP test rider Tetsuta Nagashima will replace Takaaki Nakagami at this weekend's Thai Grand Prix, only days after the LCR Honda racer exacerbated the damage to his right hand he suffered during contact with fellow Honda rider Marc Marquez at Aragon the previous weekend.
Nakagami's withdrawal from the Buriram race is set to ignite fresh controversy about the way in which riders are passed fit in the series.
With Moto2 race winner Nagashima only days on from his premier-class debut at Motegi, where he was a wildcard in his role as Honda test rider, he was the obvious choice for a stand-in for his compatriot.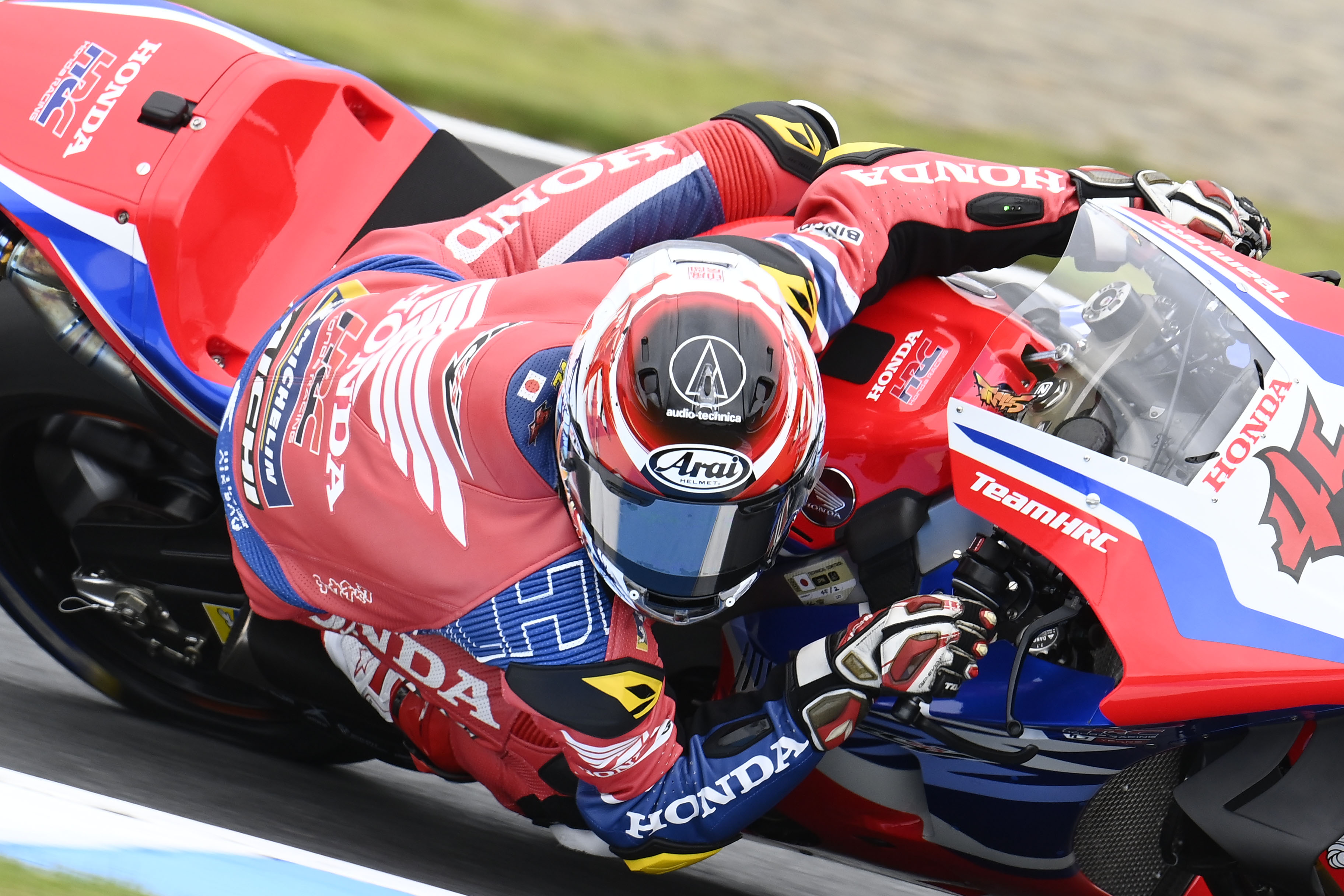 It also gives him a shot at redemption, too, having shown impressively strong pace early in the weekend before crashing out of the race.
"I'm looking forward to this weekend's event," said Nagashima in a statement released by LCR. "I really had a lot of fun at the Japanese GP, and I learned quite a lot.
"So, this weekend, I want to continue to do the same because I still have to learn a lot of things with the MotoGP bike."
Nakagami was originally passed fit to ride at Motegi despite undergoing surgery the Monday before to fix two badly damaged tendons in the fourth and fifth fingers of his right hand.
Admitting at Motegi that completing Sunday's race, where he finished last, had done further damage to his hand, he conceded afterwards that his participation in this weekend's race at Buriram was in doubt.
"After the race, the doctor checked again and he said that it was pretty bad," he told The Race. "Quite serious.
"I need to think about whether we need a surgery or not, whether it's OK like this or not, whether I can live like this or not. It's quite bad. The doctor has already explained to me how the situation is, and I'll decide with my team."
Given the extent of Nakagami's injuries, the fact that he was allowed to ride in Japan brings into question exactly what medical procedure was followed in order to clear him to ride at Motegi in the first place.
Admitting during the weekend that he was getting off the bike after runs to discover his glove full of blood, he subsequently explained after the race that doctors had informed him that racing all weekend had potentially left him in need of yet more surgery, possibly even including skin grafts.
"It seems that Saturday morning, after the session, the fifth finger looked quite bad, and after the race it got even worse," he said.
"I knew that there was going to be risk, but it seems from Saturday and Sunday that the conditions is getting worse. I'm disappointed but I'm proud in myself that we gave it our best and finished the race. This weekend was important, to find a good rhythm."
Nakagami conceded that had it not been his home round he wouldn't have attempted to race, which also brings into question the decisions made by Honda's management – something especially pertinent given the decision in 2020 to rush Marc Marquez back into action following arm surgery, an incident that has essentially cost him three seasons of his career.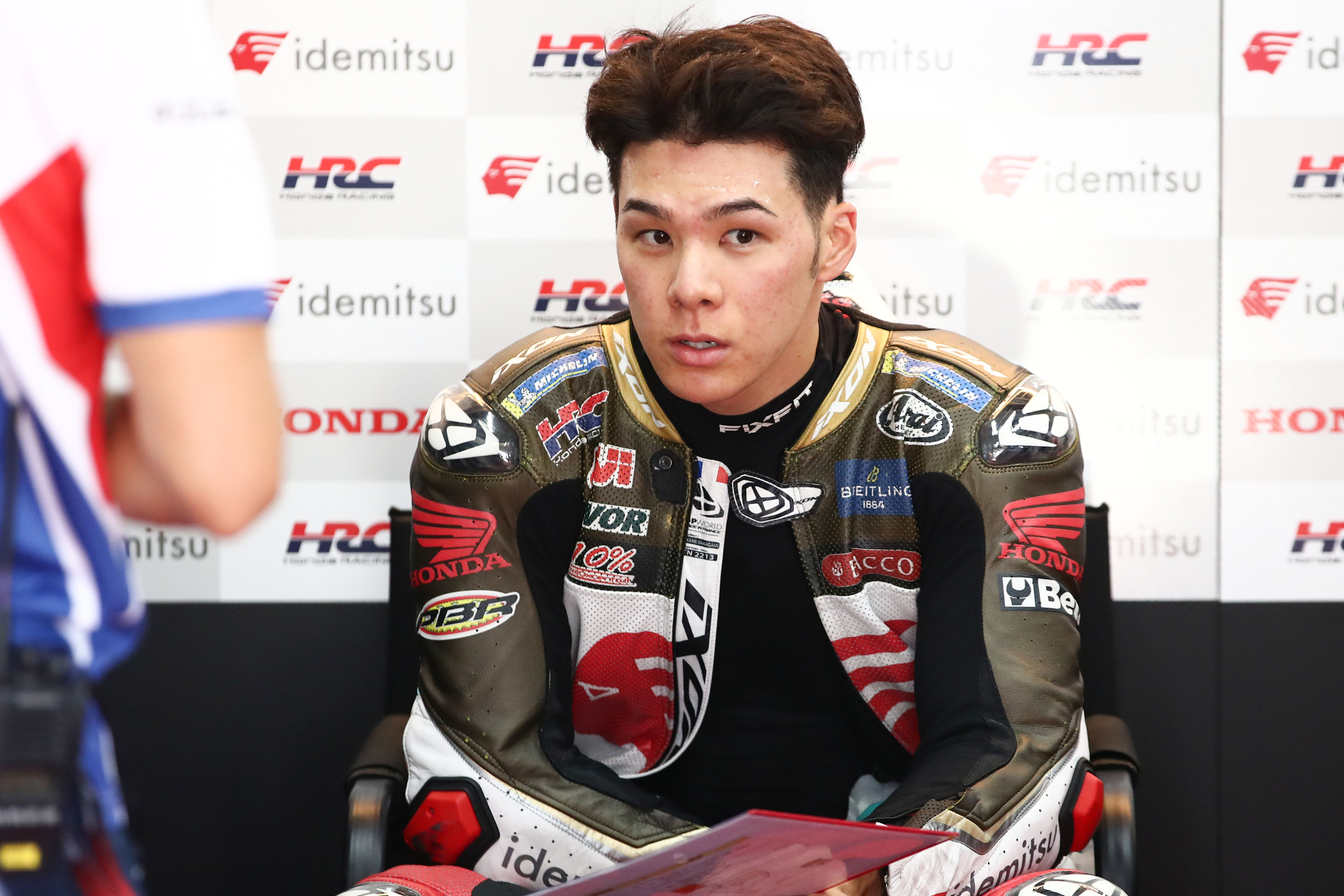 "No, impossible," said Nakagami, when asked by The Race if he would have raced in his condition at any other track.
"I rode the bike because of the Japanese race, the Japanese Grand Prix, and otherwise it would have been impossible because to be honest the condition was pretty bad. I'm not disappointed in my decision because in the end I decided, and at least we finished. I'm proud to finish the race.
"It was an amazing weekend. Really tough, but one of the best weekends for me because all of my Japanese fans since Thursday in all the sessions have given me great energy.
"Even during the race when I was last, every lap I saw the Japanese flag and the #30, so I'm super appreciative for all my fans."