When Augusto Fernandez and Fabio Di Giannantonio took the Misano Moto2 race victory duel to the wire in 2019, I distinctly remember telling somebody in the media centre – on one of my admittedly rare appearances there – that I was confident both of those would be MotoGP riders before too long.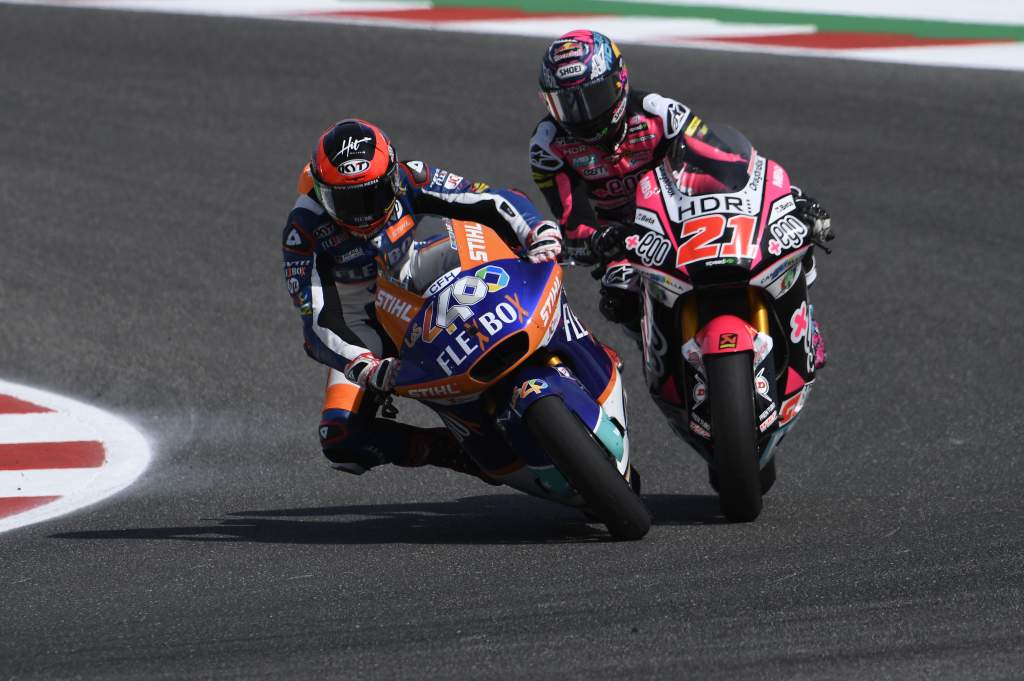 That prediction is due to come true in 2023, but 2023 isn't really "before too long", and in any case the career trajectory I foresaw for both didn't really materialise. Di Giannantonio was an excellent Moto2 rookie at that point, but never kicked on to become a full-on intermediate-class frontrunner. And though he's already a MotoGP poleman, has 2023 job security and is an impressively mature voice when it comes to off-track matters, on-track he will need to do much more to ensure his longer-term MotoGP stay.
And Fernandez, the rider who ultimately outfoxed him that day in Misano, looked like he was going to miss the MotoGP train entirely. Now he's getting there after all, and becoming the sole 2023 full-time rookie in the process, after nearly a full campaign of Ai Ogura being expected to take up that mantle instead.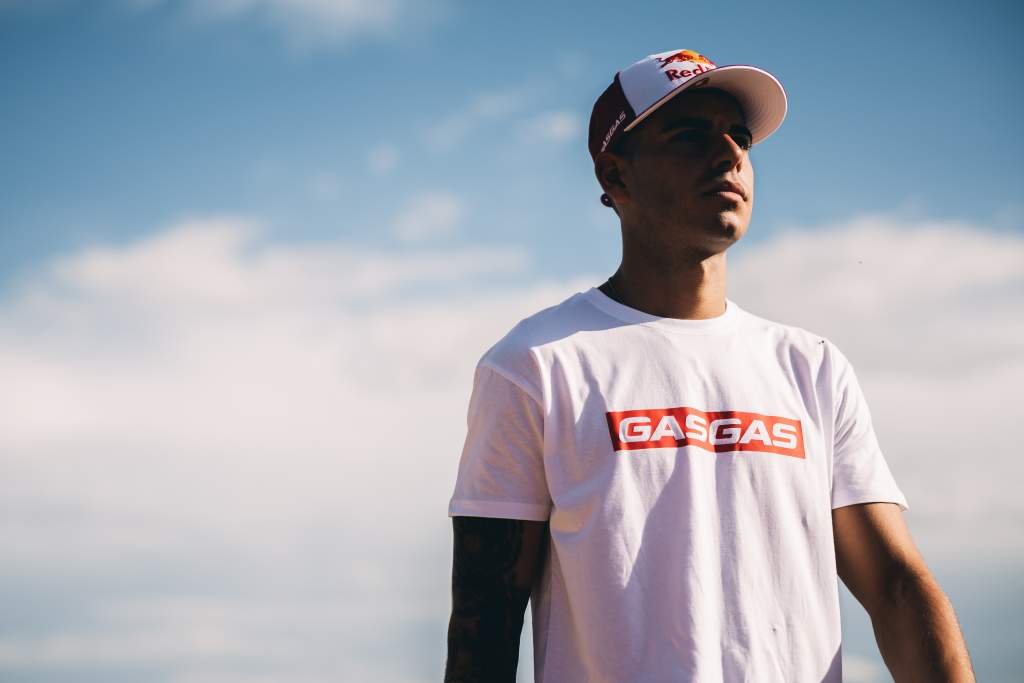 Fernandez will not be your typical MotoGP rookie. For one, he's the oldest Moto2-to-MotoGP graduate since Takaaki Nakagami in 2018. For another, he'll be one of two riders on the 2023 grid not to have done a single race in the lightweight grand prix class, the other being Franco Morbidelli (although it's worth saying Luca Marini did just the one Moto3 race).
Instead, Fernandez is effectively a product of the World Superbike paddock (he won the WSBK-supporting Euro Junior Cup in 2014 and then raced in Superstock 600) but also of the Spanish CEV Moto2 series – from which he was drafted into the grand prix paddock to replace Axel Bassani in the Speed Up Moto2 line-up.
That move was described as "unexpectedly early" for Fernandez, which was reflected in him being roundly outscored by the ultra-experienced Simone Corsi. Fernandez was ultimately not retained by Speed Up after 2017, the firm opting for a very eye-catching line-up of Fabio Quartararo and Danny Kent instead, but the Spaniard found himself back in the paddock anyway next year, when Pons required a replacement for the sacked Hector Barbera. And this time the switch was permanent.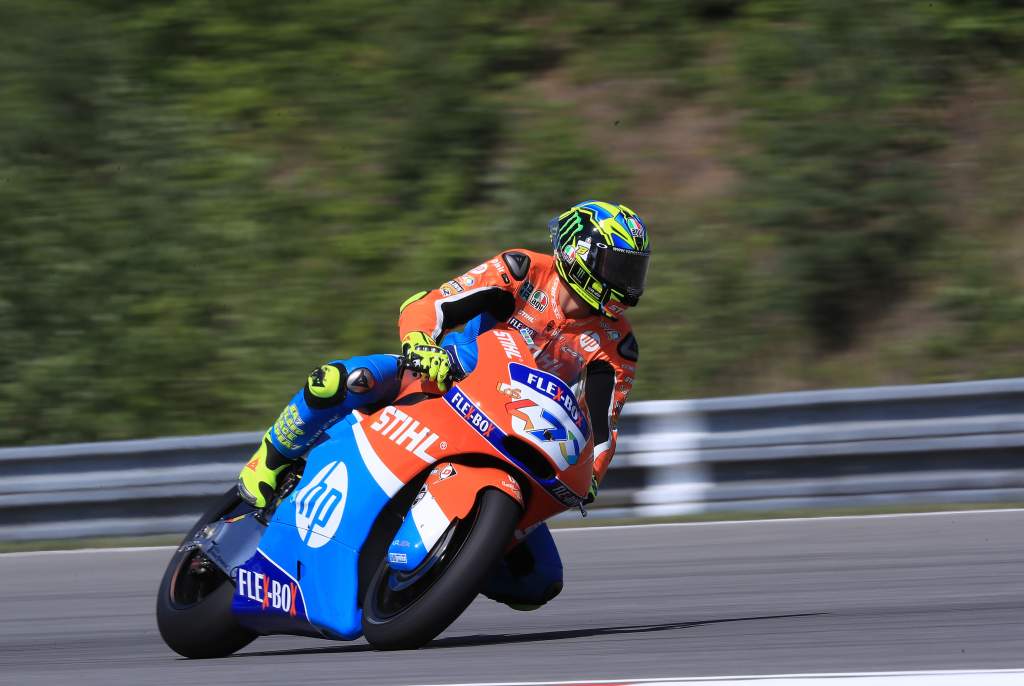 In his time in Moto2, Fernandez hasn't really asserted himself over any of his team-mates, but he's also had some really tough, overwhelmingly experienced team-mates. At Pons, he went up against Lorenzo Baldassarri, who at one point looked a likely MotoGP option before being usurped by Fernandez as the better Pons rider in 2019.
At Marc VDS, a top seat that fell into Fernandez's lap through a combination of his superb Pons season and Alex Marquez receiving a last-minute call-up to replace Jorge Lorenzo in the factory Honda MotoGP team, Fernandez squared off against Aprilia MotoGP outcast Sam Lowes and came off second-best.
Lowes, after being shown up by Iker Lecuona in his first year back in Moto2, recovered to completely dominate Fernandez in what was arguably his career-best season in 2020 and was still ahead the following year even as Fernandez recovered his form, perhaps aided by an arm pump surgery he'd had in 2020.
---
Fernandez vs his Moto2 team-mates
2017 (once Fernandez joined Speed Up)
Simone Corsi: 90pts
Augusto Fernandez: 6pts
2018 (once Fernandez joined Pons)
Lorenzo Baldassarri: 78pts
Augusto Fernandez: 45pts
2019
Augusto Fernandez: 207pts
Lorenzo Baldassarri: 171pts
2020
Sam Lowes: 196pts
Augusto Fernandez: 71pts
2021
Sam Lowes: 190pts
Augusto Fernandez: 174pts
2022 (ongoing)
Augusto Fernandez: 198pts
Pedro Acosta: 98pts
---
If Fernandez at Pons looked a MotoGP rider in waiting, Fernandez at Marc VDS looked a career Moto2 rider. Fortunately for him, the team that dominated the 2021 season – KTM Ajo – was starting fresh with its line-up given both of its 2021 riders were promoted straight to MotoGP. Star rookie Pedro Acosta was always getting one of those rides, but Fernandez looked a great pick to maximise Ajo's title hopes.
Despite a slow start to the season, it is exactly what Fernandez is doing right now. Even accounting for Acosta's injury, this is the most convincing 'number one rider' season of Fernandez's Moto2 career, which makes sense given the experience gap but was far from a given, simply because Acosta is an obvious prodigy.
Is that enough to give Fernandez a MotoGP nod? Maybe. Whether it's enough to have dispensed with Remy Gardner to make that happen is an entirely different question, however.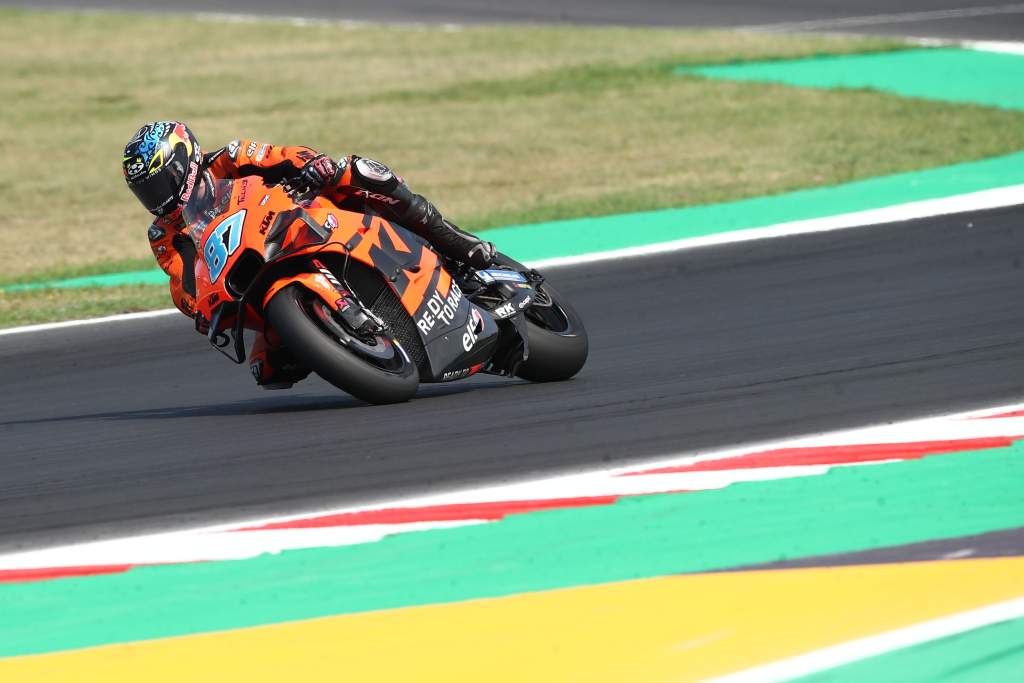 KTM has indicated that the Gardner-Fernandez swap is performance-driven, and even though earlier this season it has publicly leaned towards keeping Gardner and giving Fernandez a Moto2 extension, there's some semblance of a case to be made there – at least on Fernandez's side. He was on the podium in none of the first six races of the Moto2 campaign, then in six of the eight races since.
But his overall results still pale in comparison to what Gardner delivered en route to last year's title. Fernandez is on 14 points per race this season, compared to Gardner's 17-point average from 2022. And, in spite of what KTM has been saying, there's clearly a perception that Gardner has been shortchanged by his KTM axe – especially as he claimed that he was led to believe it wasn't for performance reasons.
None of that is Fernandez's fault or should particularly bother him. There's no begrudging his MotoGP move in a vacuum, given the track record of success in Moto2 is now clearly there. But there are questions that will need answering about his 2023 promotion – and he'll be the one who has to answer those questions, which he can only do by proving an on-track upgrade on Gardner.