Soon after the bombshell news dropped confirming that Suzuki would seek to leave MotoGP at the end of 2022, the series has sprung into damage limitation mode – with series boss Carmelo Ezpeleta insisting that a number of teams had already been in contact to take over from the Hamamatsu brand, something he reinforced again at this weekend's French Grand Prix.
As surprised as everyone else by the news of Suzuki's departure, Ezpeleta told MotoGP.com that he's still trying to understand the exact reasons for the team's departure – but claimed that replacements are already lining up to take over from them.
"We were surprised about the news we received the Monday after Jerez regarding the communication Suzuki had with the team," Ezpeleta explained. "I have been advised by the managing director of the team, Livio Suppo, that the decision of the board of directors of Suzuki is to not continue after this season.
"The first thing to say is that, OK, we can understand the situation, but we need to talk to exactly understand it because we have an agreement with them as a manufacturer [through 2026] that was signed last season. We will have a meeting next week with the Suzuki representative, a member of the board.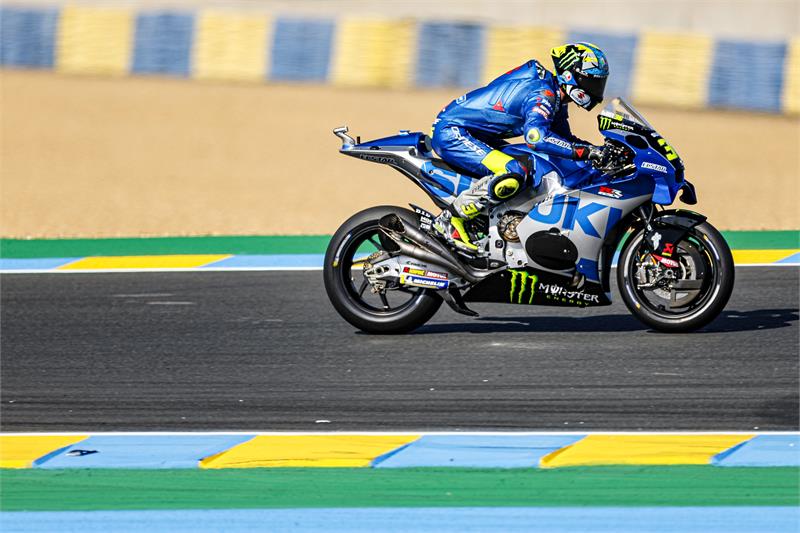 "It is important for me to say that we are not happy with Suzuki leaving but the most important thing is that the championship is in a very good health. Immediately after we received the news, we received a lot of demands from manufacturers or individual teams.
"We need to decide for us [whether we're going] to have a championship with five manufacturers and six satellite teams, exactly the same as we had last year [when Aprilia officially raced as a Gresini-run independent team and there were two Ducati satellite teams instead of three], and if our number, 22 riders [instead of 24], is important.
"It depends on the proposals and we will decide if we want to replace Suzuki or continue as it is."
However, while Dorna might claim that other factories are ready to step into the breach, that seems to be a bold claim – with the number of options available to step up looking quite thin on the ground – and with none of them even close to being ready to go racing in the world's premier class as soon as 2023.
There are two brands who are perhaps most obvious replacements for Suzuki in terms of financial clout: BMW and Kawasaki. However, both have repeatedly ruled themselves out of MotoGP in the past, preferring instead to focus on production-based racing with their road-going machines.
BMW has instead invested cleverly in MotoGP as a sponsor, being able to associate itself with the series in a much more low-risk and financially efficient way by becoming the official safety car and bike partner: a solution that gives it access to the MotoGP paddock as a place to entertain guests and do business without having to spend tens of millions building a competitive machine.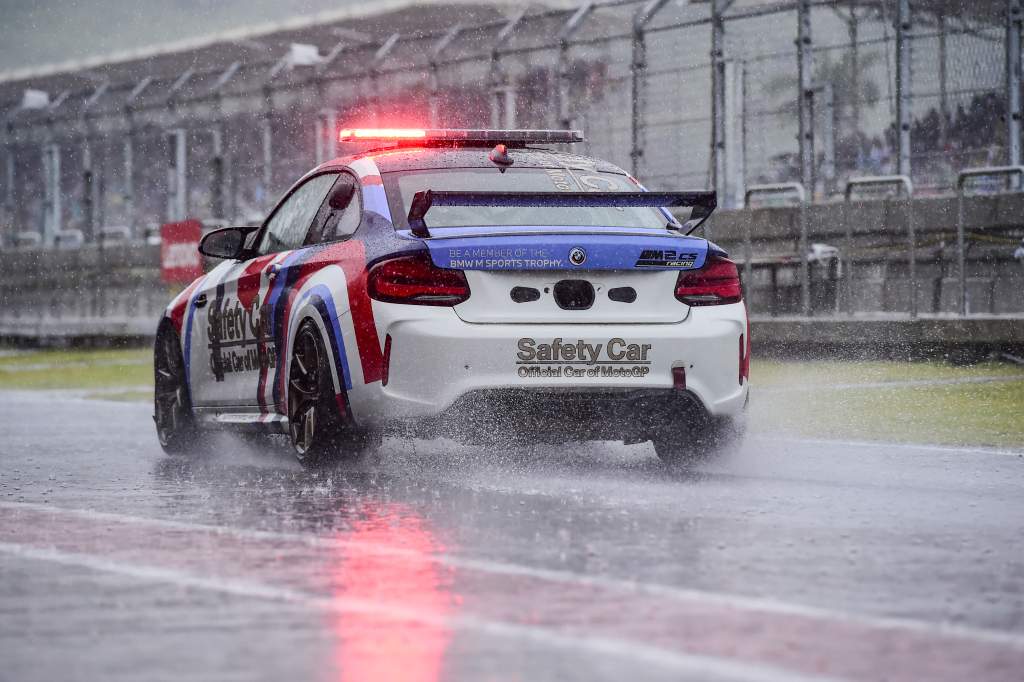 That's the same strategy adopted (in a way) by British marque Triumph, too.
Triumph recently turned away from a decades-long aversion from racing to dip its toes back in – albeit as the control engine manufacturer for the Moto2 class and using a reliable powerplant derived from its road-going 765cc machines.
Kawasaki, meanwhile, has doubled down on their own World Superbike programme since leaving MotoGP in 2008, winning seven of the past nine championships with Jonathan Rea and Tom Sykes.
And, despite spending a considerable amount on that series, Kawasaki has expressed plenty of happiness with the return on its investment, suggesting it's more than happy to continue as things are rather than risk a return to MotoGP.
That really leaves only one other realistic option for another factory to join MotoGP: one of the series' existing manufacturers to rebrand their current machine the way KTM already does in Moto2 and Moto3 with its Gas Gas, Husqvarna and CF Moto teams.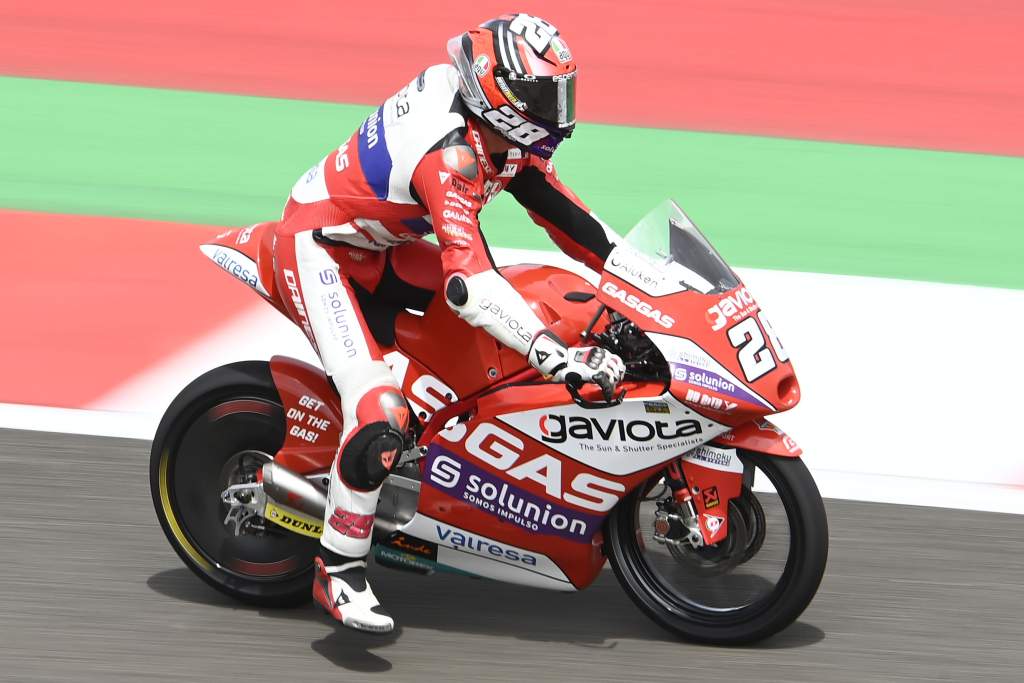 However, that's not quite as straightforward in the premier class as it is in the lower tiers of the sport, with rules specifically forbidding a manufacturer from running more than one factory team.
That, in theory, would mean that at the very least a rule amendment would be needed – but could mean as much as a full, separate production line, something that seems outside even KTM's budget.
And while there are other teams willing to become independent teams – with Moto3 stalwarts Leopard Racing unsurprisingly once again throwing their hat into the ring – it seems just as unlikely that team would be allowed to step up.
That's because MotoGP's satellite teams are funded to a considerable extent by series bosses Dorna, with a fee of €2m per rider paid per season to them out of Dorna's TV revenue to help alleviate their own sponsorship issues.
Should another team join in – a seventh squad – that presumably means that the pot would be divided among six not seven, decreasing the amount paid to every team: a situation that's unlikely to be agreed to by the existing six when, as Ezpeleta says, the series has happily thrived as a 22-rider grid for quite some time.
The fact that there's perhaps not a queue of manufacturers waiting to join in (a situation that Formula 1 does genuinely find itself in right now despite the much higher cost of admission) somewhat negates Ezpeleta's claim that the series is in rude health, of course – but that's something for a later date.
But as things stand right now, it's looking like Suzuki's departure will mean exactly that – two entries fewer.