Jack Miller's switch from Ducati's factory MotoGP outfit to KTM's factory team has been made official.
As reported by The Race last week, Miller has signed a two-year deal that will keep him at KTM until at least the end of the 2024 season. He will be partnered by Brad Binder with Miguel Oliveira set to depart KTM.
It comes after Miller has spent the last five years on a Ducati – and as a factory rider since 2021 – having previously began his top-flight MotoGP career with Honda in 2015.
It has become increasingly clear this season that Ducati is looking to promote either Jorge Martin or Enea Bastianini to its factory squad, and with Pecco Bagnaia nailed down until the end of 2024, Miller was the obvious candidate to step aside.
Prior to his premier class debut in 2015, Miller finished runner-up in the Moto3 class on a KTM – a season which earned him a rare direct promotion to the top-flight.
"Of course, we've known Jack since he made a boom with Aki and our Moto3 program and it's a big pleasure to bring a rider of his capabilities into our MotoGP structure, " KTM director Pit Beirer said.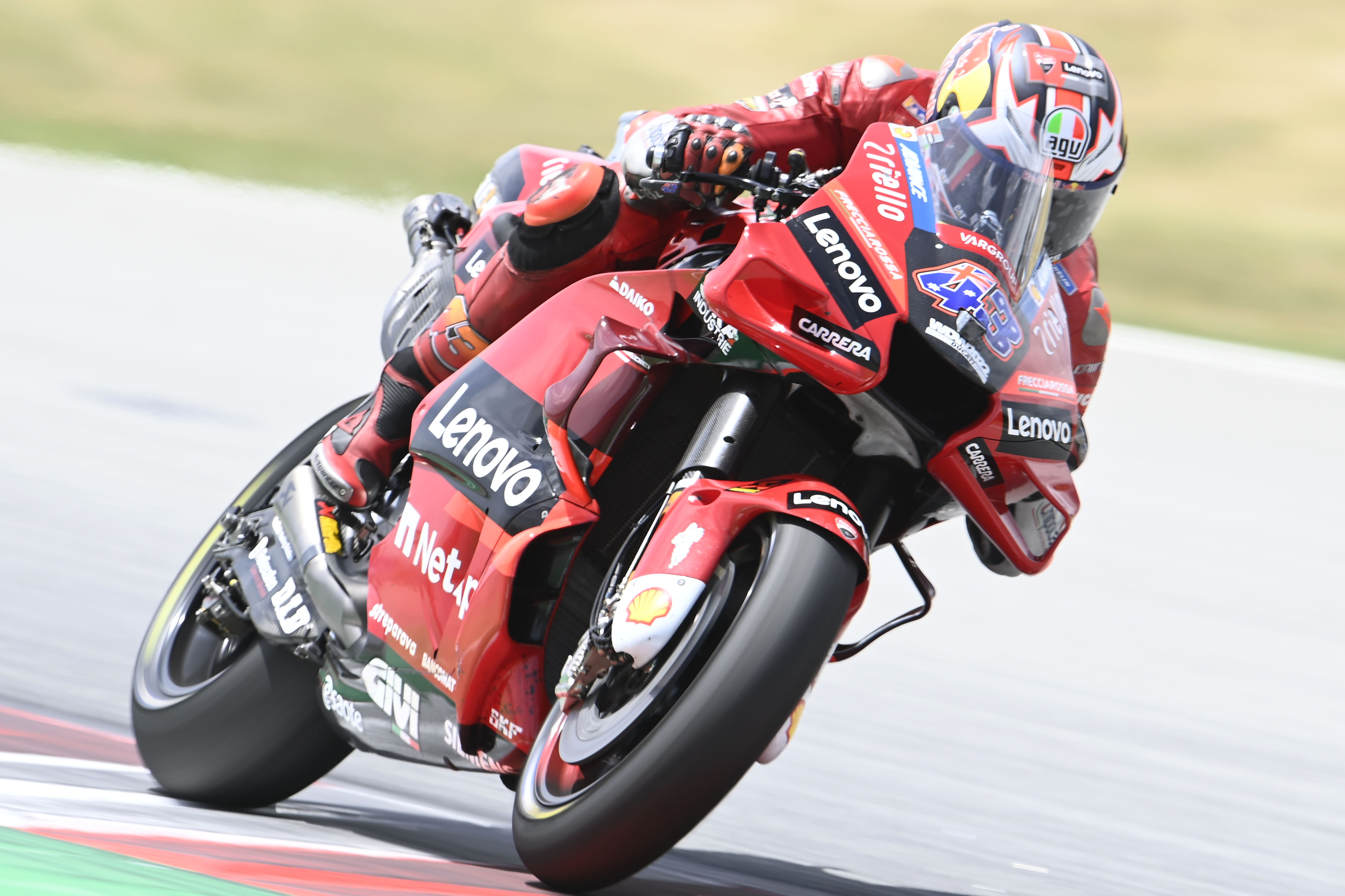 "He left us with a positive impression, and we've stayed in contact. Jack's approach and attitude to racing are very similar to ours.
"I am very proud that he comes back to Red Bull KTM again and he will be a great addition to our mission."
It is a real honour for me to share the box with you these four years. You are one of the coolest people in the paddock, and one of the most talented and fastest riders.
We still have many battles ahead of us on the track my friend.
Thank you Thriller @jackmilleraus pic.twitter.com/MSySLEI86p

— Pecco Bagnaia (@PeccoBagnaia) June 9, 2022
Key members from Ducati also paid tribute to Miller's contribution:
"Together with Jack, we have spent five wonderful seasons, during which we have achieved truly significant goals for us, such as the two constructors' world titles obtained in 2020 and 2021 and last year's best team title," Ducati general manager Luigi Dall'Igna said.
"In addition, we should not forget the numerous podiums and the two stunning victories at Jerez and Le Mans. Miller is a very talented rider who has been able to understand our Desmosedici GP at its best. He is a fair and loyal person on whose full commitment we have always been able to count."
In Ducati's statement, Miller himself added:
"It's been a really important five years for me: together with Ducati, I've achieved several podiums, including two wins that I'll never forget. In addition to the two constructors' world titles and the team title, last year," Miller said.
"I finished fourth in the Championship, and that was my best result ever in MotoGP. Together with the Pramac Racing Team and the Ducati Lenovo Team, I have grown a lot as a rider and year after year, I have always felt like the best version of myself.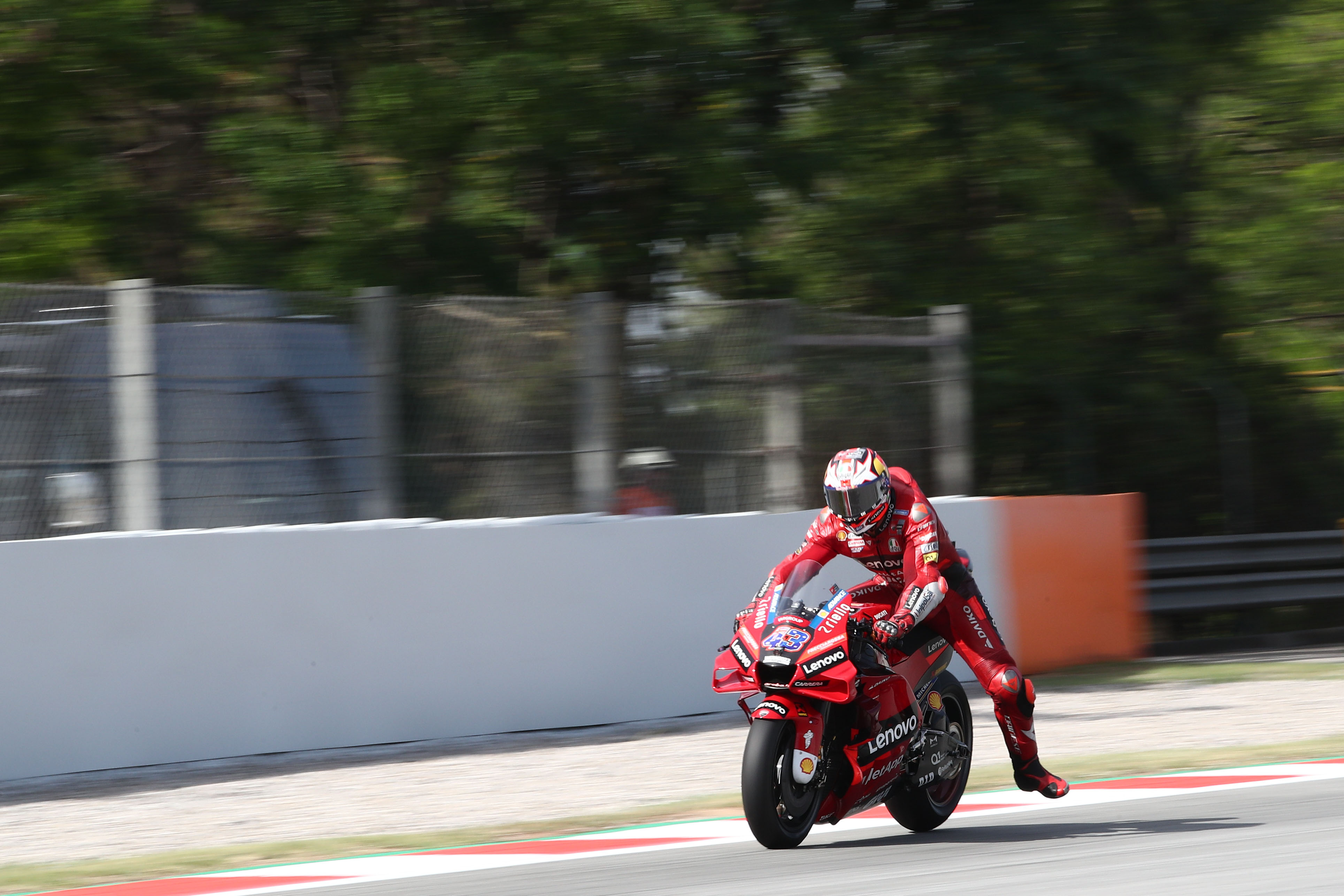 "Next year I will take on a new challenge, but right now, I want to think only about finishing this last season with my team in the best possible way. I thank all of Ducati Corse, my team, Gigi, Paolo, Davide, and the people who have worked with me over these five seasons".
Miller will also be reunited with KTM's team manager Francesco Guidotti with whom he worked alongside when racing for the Pramac Ducati team in the three years prior to his factory promotion in 2021.
"Having Jack alongside Brad in our team means we have another strong asset. I know him well, I know how he likes to work and what he can bring to the box," Guidotti added.
"I believe his character and the way he will ride and push our KTM RC16 will help us a lot at this stage of our project.
"Like Brad, Jack is a pure racer: he will find the limits and the maximum of any condition and any package and still 'go for it' to get the result and that is quite a rare quality. The next two seasons will be exciting!"
Miller is currently ninth in the riders' standings with a brace of podiums while Binder is the leading KTM rider in sixth place.