Arguably, LCR Honda rider Alex Marquez made an important step towards saving his future as a MotoGP rider at last weekend's Catalan Grand Prix.
He came from last on the grid after missing qualifying to an impressive top 10 finish and was the top Honda in the race.
But Marquez did so despite having been concussed in a qualifying crash. It's another story that highlights the risks riders end up putting themselves through as head traumas continue to be a self-diagnosed condition.
Marquez crashed at the Montmelo circuit's final corner in the final moments of Saturday's FP4 session and was forced to sit out qualifying that followed immediately after as he underwent medical treatment.
Despite admitting to a concussion afterwards, he was nonetheless passed fit to ride on Sunday morning.
"I've not got the best feeling, but not bad," he said on Saturday evening.
"Nothing is broken, which is the most important thing, just a lot of contusions.
"Tomorrow I've got a check but I'm not bad, and I'm just thinking of my bed tonight and then we'll see tomorrow morning, but I think I can make the race for sure."
Asked by The Race to confirm that he had been diagnosed with concussion, Marquez replied: "Yeah, but they did the normal check with [Dr] Angel Charte and everything was quite normal. Just I was worried about the wrist, but nothing is broken and this is the main important thing."
Cleared to ride, he went on to enjoy a successful race from last to 10th on a day with important implications for his future.
He wasn't just Honda's top rider by a long way (its only other finisher was the factory Repsol Honda bike of Pol Espargaro in a lowly 17th) but achieved that after sticking to his guns on a tyre gamble.
Marquez wasn't exactly elated with the result but was nonetheless pleased not just with where he finished but what it could lead to.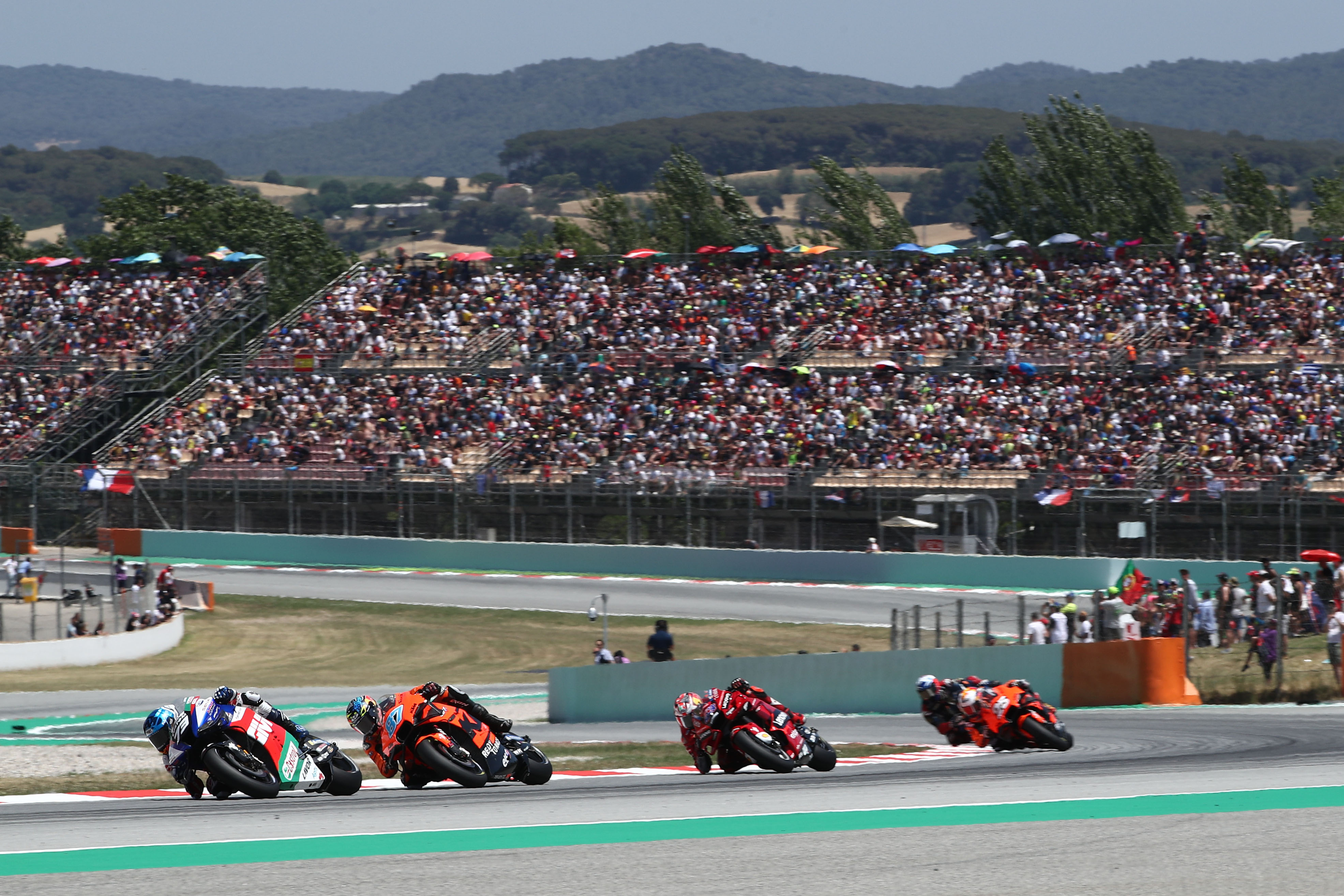 "We are far from excellent, but I would say that the race is a six out of 10," he said.
"Not really good, not excellent, but we saved the weekend starting from the back of the grid.
"I was just trying to give my 100% every lap and to enjoy the race. I had to manage the rear soft tyre that for me was the only choice I planned for the race.
"HRC came to me a hundred times before the race to make sure I was sure, Michelin came to me, everyone came to me.
"But I was pretty sure because with the medium and the hard it was impossible to ride the bike on the [corner] entry. It was the only choice. But we saved a really difficult weekend.
"Every result is important for my future, for everything.
"I'll keep trying to go like this, keep improving the Honda and helping the HRC factory."
His comments reflect the ongoing speculation that Marquez's future at LCR Honda is in doubt, with rumours linking the satellite squad to race-winning names like Jack Miller and Miguel Oliveira.
However, with silly season 2023 starting to look like the beginning of the end is near and riders now slotting into their grid places (Miller and Oliveira's Ducati and KTM swaps are set to be announced in the coming days as Oliveira heads for Gresini and Miller exits Ducati to take his KTM seat), it's looking increasingly likely that Marquez will in fact save his job.
So while the pressure to perform paid off for him on Sunday, it highlights a huge part of the problem with allowing riders to essentially self-diagnose their own injuries and determine themselves how quickly they're fit to ride following a concussion in particular.
Marquez's statements on Sunday – backed up by team boss Lucio Cecchinello – leave little doubt as to the diagnosis of a mild concussion, with former racer Cecchinello's reports of his rider suffering dizziness in particular leaving little leeway in assuming anything else.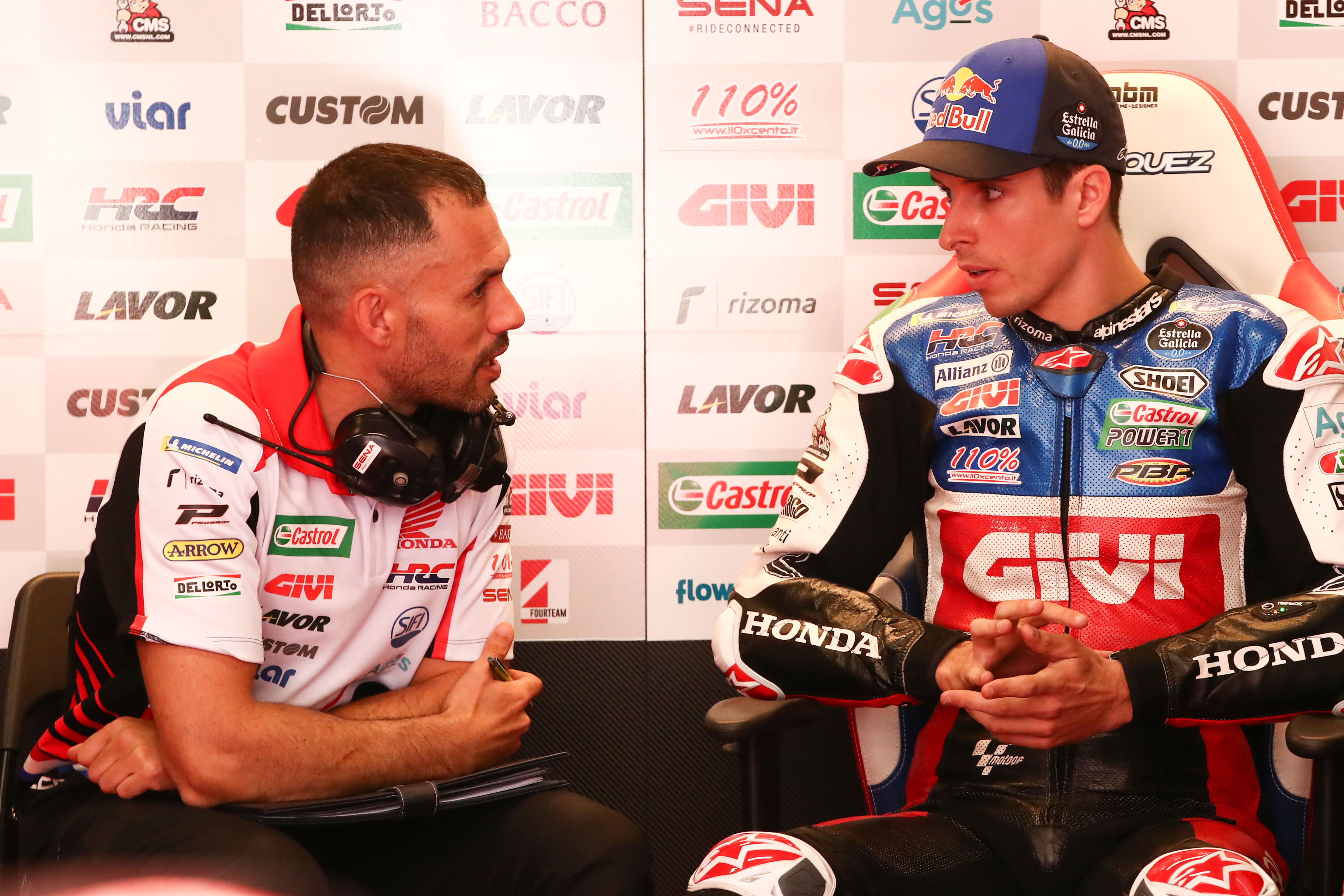 But with MotoGP still relying on simple SCAT testing – where riders are asked a series of easily answered questions to determine the severity of their immediate symptoms – and not a more thorough baseline comparison exam like the one used, for example, in British Superbikes, it essentially relies on riders being honest in their self-assessment.
Marquez is one of a series of racers who have recently been passed as fit by the MotoGP medical team only to then backtrack on their initial statements about their condition, to demonstrate further symptoms and be withdrawn by their teams or even, in the case of Raul Fernandez during pre-season testing, to crash again due to the confusion caused by the condition.