Jack Miller will serve a long-lap penalty in Sunday's German Grand Prix, after crashing at the beginning of fourth practice at the Sachsenring's final corner while yellow flags were still being displayed for an earlier fall for Aprilia rider Aleix Espargaro.
This will further complicate the Australian's race, Miller already starting from sixth on the grid after a messy qualifying.
Another victim of the sachsenring ⚔️

As @jackmilleraus crashes out💥#GermanGP 🇩🇪 pic.twitter.com/yBomSrq1Np

— MotoGP™🏁 (@MotoGP) June 18, 2022
Miller fell at the final corner early in the FP4 session and admitted straight up afterwards that he had done so after clearly seeing the yellow flags go out – but insisted at his post-qualifying media debrief that he was going to the stewards to fight his corner after feeling that he had done nothing wrong.
"I don't know yet if I've got a penalty," the Ducati rider said, "but I'm going to go plead my case. I started FP4 on the hard-hard option and I had a big vibration in the front tyre and I don't know why.
"I saw the yellow flags, and I literally said to myself inside my helmet 'don't crash.' I braked early and the next thing I was on the ground.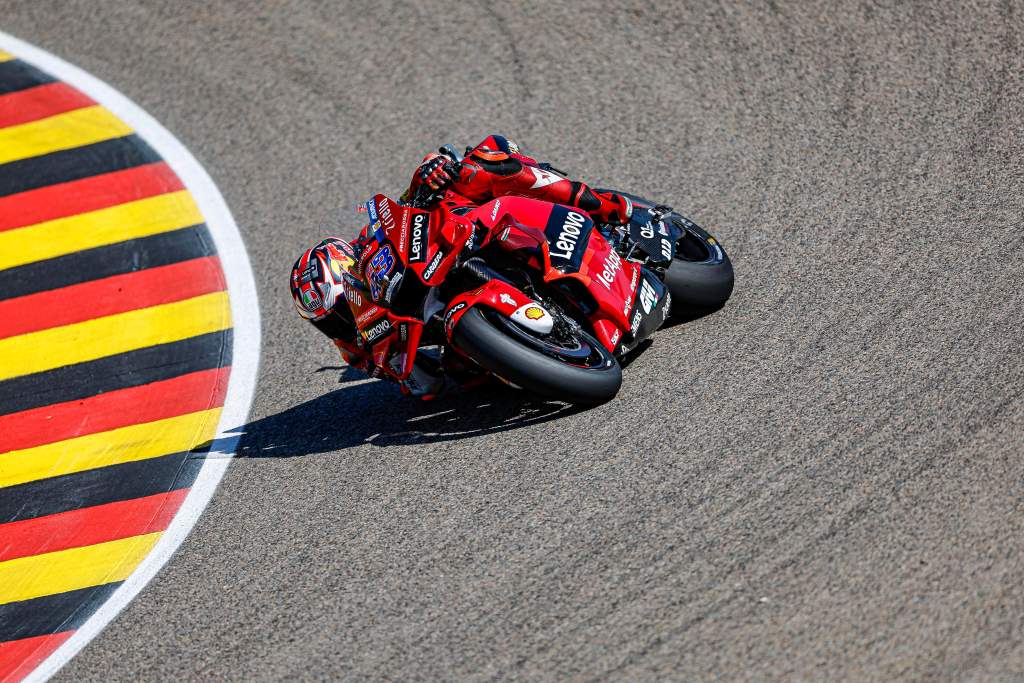 "I understood of course that there was nobody in the gravel, but it was under yellow and I had literally told myself not to crash.
"Of course I'd understand [if I was penalised] because I crashed under yellow flags, but I'll go plead my case and say I wasn't trying to improve. You can see from my sectors, I'll take some data to show it, and what will be will be.
"There have been a couple of guys this weekend [mentioning it] but that was my first vibrating tyre this weekend on the front, so I don't know why that is and if it was a factor or not.
"We're preparing data to take up there."
"Many riders complained about chatter," a Michelin spokesperson told The Race when asked for comment, "but there was nothing out of the ordinary with Miller's tyre."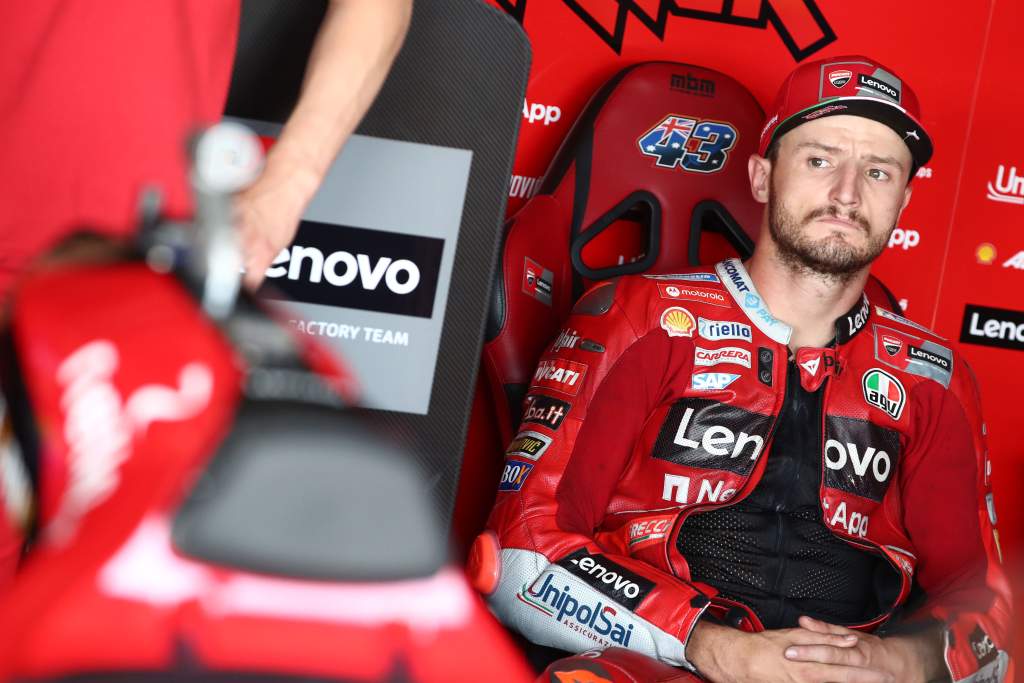 Regardless of the cause, Miller now faces a difficult race at the German circuit, which is already notoriously hard to overtake on – an issue further compounded by a rushed afternoon caused by the aftermath of the fall.
"I brought the bike back," he explained, "jumped on the other one, and I had tried it out in the morning but we had a technical issue with it, something wrong with the clutch, and when I jumped on it again it still had it; we hadn't fixed it.
"So then yeah, it was just trying to fix bike one from the crash and I managed to get out for one lap, and as far as I could tell it was straight but during qualifying we had some sort of electrical issue and it was cutting in and out and the dashboard was losing power. It was a busy afternoon."