Marc Marquez's first "post-operative medical check" following his latest surgery has been described as positive by his Honda MotoGP team.
The six-time MotoGP champion suspended his 2022 campaign to go under the knife in early June for what was his fourth operation after his career-altering crash at the start of the 2020 season at Jerez.
Primera revisión médica hecha ✅ Todo en orden, seguimos💪🏼😁
The first medical revision is done! All ok! Let's keep going! 💪🏼#MM93 pic.twitter.com/D5QbKLPa6Y

— Marc Márquez (@marcmarquez93) June 18, 2022
The surgery, carried out in Minnesota in the United States, was to correct the rotation in his right humerus bone, which – having been fractured in that Jerez crash and subsequently damaged further – had not healed correctly.
The medical check two weeks on from the surgery took place at the Ruber Internacional Hospital in Madrid, where Marquez is undergoing his initial recovery.
"Today I had a medical check in Madrid and the doctors are happy," Marquez was quoted at saying. "My arm is immobilised, and it will be like this for the next few weeks.
"My feelings so far are positive because I have no pain, this is very important.
"It allows me to rest and follow the doctors' rules: a healthy diet, drink a lot and try to hang out with our dogs because it is important that the body is not inactive.
"The most important thing from my doctors is that I have to be calm and patient."
Dr Joaquin Sanchez Sotelo of the Mayo Clinic – where Marquez had had surgery – was quoted as saying that the check-up "confirmed a positive evolution of the surgical wound".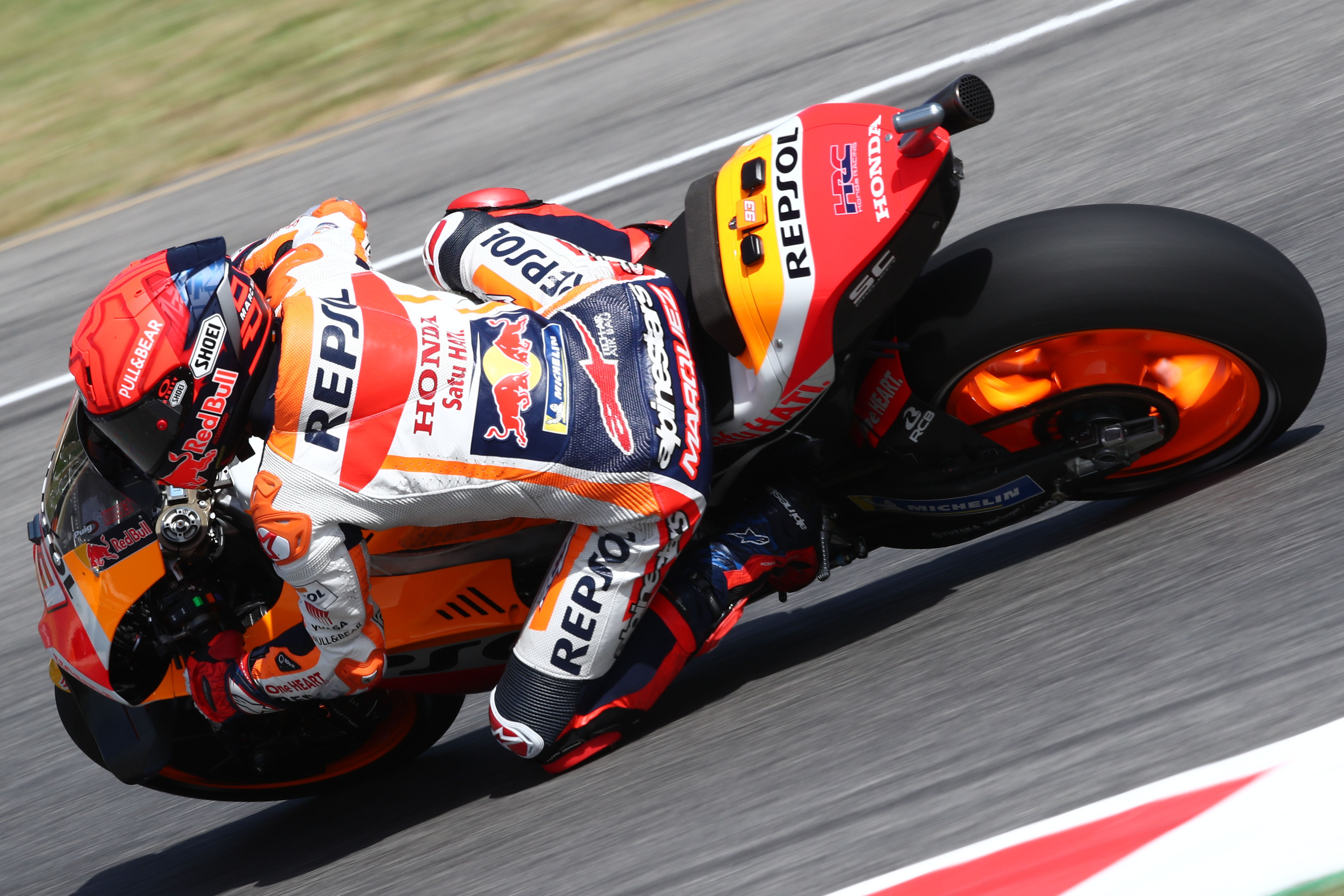 "Starting today, he [Marquez] will begin performing controlled exercises of passive mobilisation of the shoulder and elbow until a new revision in four weeks."
There is no timeline on Marquez's return to MotoGP action yet. His next medical check-up is due to come during the 2022 season's extended summer break, which had been made longer by the cancellation of the 2022 Finnish GP at the new Kymi Ring track.
Honda test rider Stefan Bradl has been acting as Marquez's stand-in within the Repsol-sponsored works team.