Honda's six-time MotoGP champion Marc Marquez admits he was heading towards an early retirement "riding like this", as he opened up on the decision to commit to a fourth surgery on his right arm.
The arm injury at the start of the 2020 season at Jerez, coming right off the back of his magnum opus 2019 campaign, has drastically transformed the career of the 29-year-old.
And, having already undergone three surgeries on the right humerus bone broken in that Jerez shunt, Marquez announced he would be going under the knife again in the immediate aftermath of this weekend's race at Mugello.
"If the operation is a good success, then… we will see how I can ride a bike. But it's true that riding like this, I cannot continue," Marquez told media after finishing 10th at Mugello.
However, he made it clear that it wasn't just the lack of frontrunning MotoGP performance that leaves him welcoming this latest surgery intervention, but also the fact it's his chance to have his "normal life" back.
"Having the operation is the correct decision for my future. I mean, the operation is not like 'I will have the operation and I will win again', no.
"The target of the operation was to try to enjoy it again and ride again and have normal life again, have a normal athlete life, training, forgetting the painkillers and all these things.
"This is the target of the operation. Then if you have all these things and you enjoy it again, the possibilities of having good results will increase."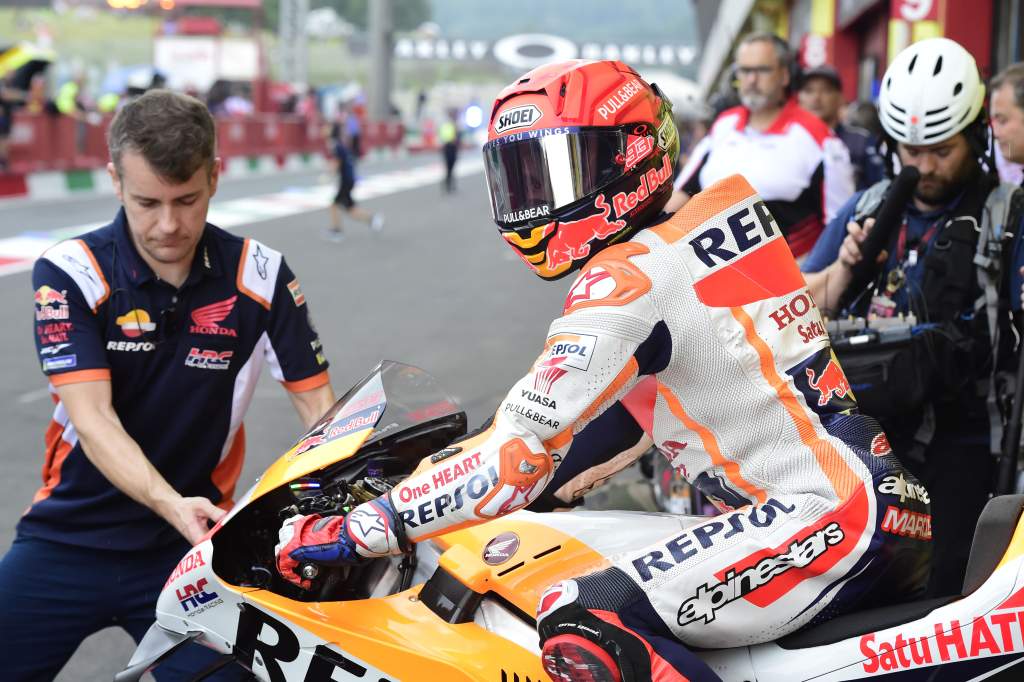 Asked by The Race whether being recommended the surgery therefore came as a huge relief, Marquez said: "Of course always you are worried about a fourth operation in the same arm. It's not easy. But when they [the medical staff] called me on Friday and they gave me the results and they told me all the information, I breathed [easier].
"Because there was the possibility to get the results and say 'OK, the rotation is not so big, up to you', then, ugh, it's a big decision. But they called me and they said straight away 'come next week, this is too big, we don't know what you are doing now but this rotation [of the bone] is too big, you must stop now'. And for me it was an easy decision.
"And especially Friday was one of the best days of the year. It was very bad news, but very good news.
"My daily life is affected a lot [right now]. You know me, I was training a lot at home with motorbikes, with motocross, with road bikes, with any kind of bike, I was training a lot.
"And now, my normal life is to come back, stay two-three days at home relaxing because I cannot do anything, just do some legs, some cycling. And then start to train again, physio, physio, painkillers.
"I said to my doctors and to my people, riding like this, I would do one more year, two more years, no more. Because I'm not enjoying it, and I'm suffering a lot. And I cannot support [manage] about the mental side.
"But having this operation, I hope my life changes. These last two years were not easy."
Marquez expects the surgery to be a two-hour process, and says he's not been given a recovery timeline.
He will have the initial rehab in Madrid in Spain, but it is yet undecided where he will be for the bone consolidation phase.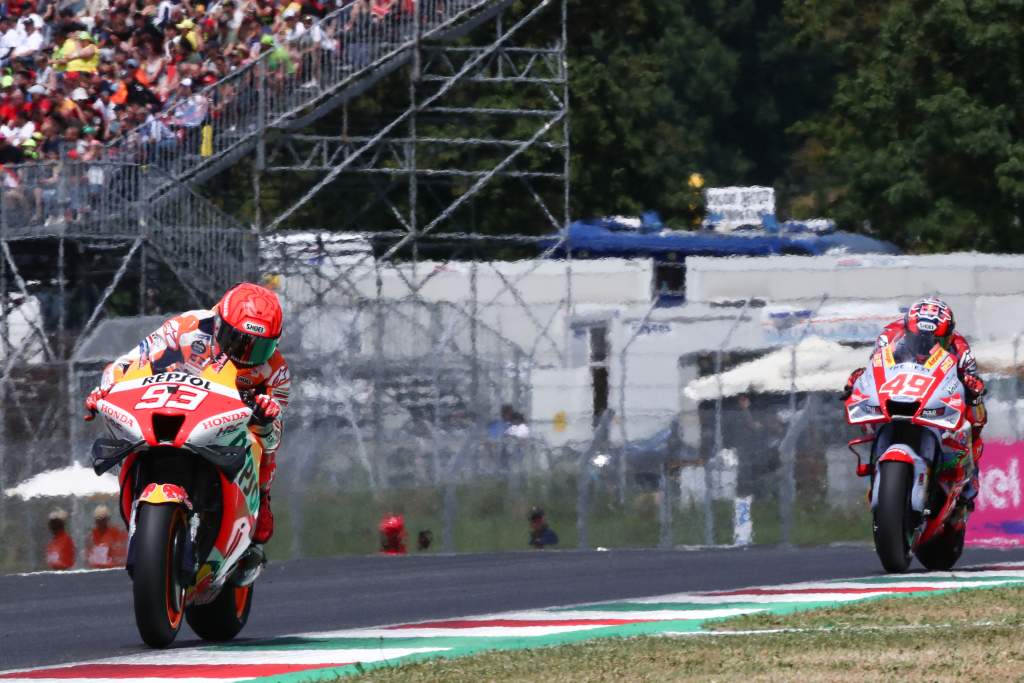 "My first question was 'you believe in the operation?'," he said of his consultation with the doctors. "They said 'yes, we fully believe'.
"My second question was 'when will I come back?'. They said 'if you come with this mentality, stay at home. Don't come'."
Marquez's current Honda deal runs through the end of 2024, and he says he is grateful for the "big respect" he's felt from his employer all throughout.
"I told them 'the situation is this one, if you want I can continue until the end, riding like this, finishing between fifth and 10th, and maybe finishing in the podium in some races'.
"They told me 'yourself is more important, your life is more important, take care about you and we will wait'. This is something incredible."