With the news now officially confirmed that Jack Miller will join the Red Bull-backed works KTM MotoGP team for 2023 and 2024, the current Ducati rider becomes the latest name to step into the KTM team with aspirations of finally cracking the nut and becoming the first to win the biggest prize in two-wheeled motorsport for the Austrian factory.
But, when other 'outsiders' have tried and failed, can Miller really do what they couldn't?
---
When established MotoGP riders joined KTM
Pol Espargaro (from Tech3 Yamaha) – left for Honda after four seasons
Bradley Smith (from Tech3 Yamaha) – dropped after two seasons
Johann Zarco (from Tech3 Yamaha) – dropped midway through first season
Hafizh Syahrin (from Tech3 Yamaha) – dropped after one season
Danilo Petrucci (from Ducati) – dropped after one season
---
In the project's first full-time year, KTM brought in two established premier-class riders in Tech3 Yamaha alumni Bradley Smith and Pol Espargaro.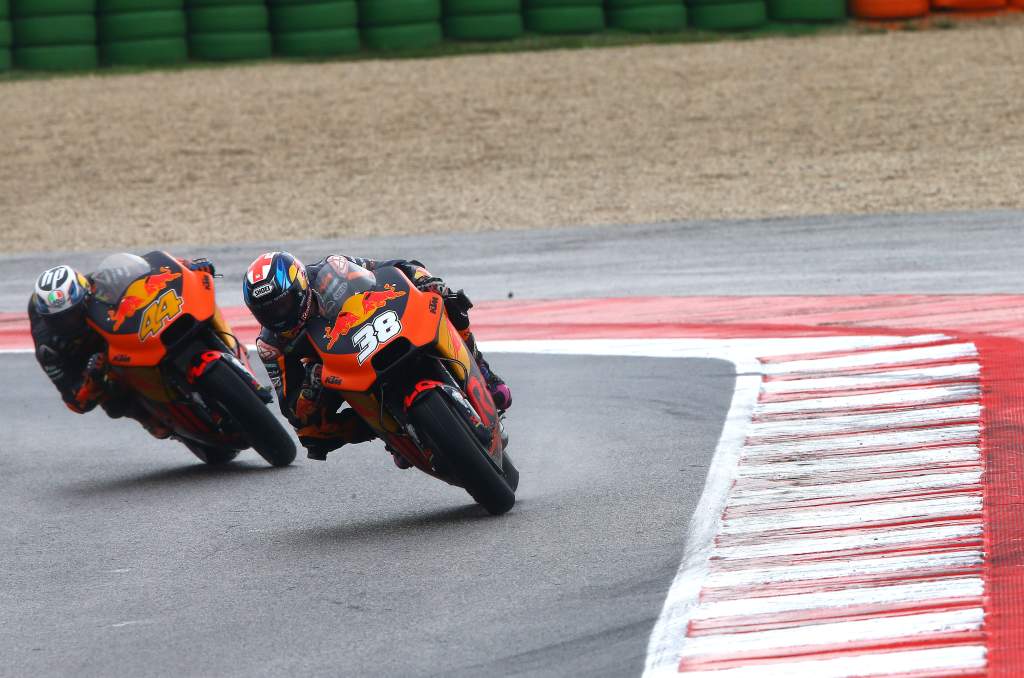 But with the bike brand new, results weren't exactly forthcoming – and it was Smith who wasn't retained for 2019 as Johann Zarco joined the still-winless team.
However, that was an ill-fated experiment. Hating the bike and never gelling with the team, Zarco barely lasted half a season.
He first agreed with KTM to terminate a deal after a year, and then got benched before that year was out, KTM bosses citing the fact that his obvious discontent with the RC16 was hindering team morale.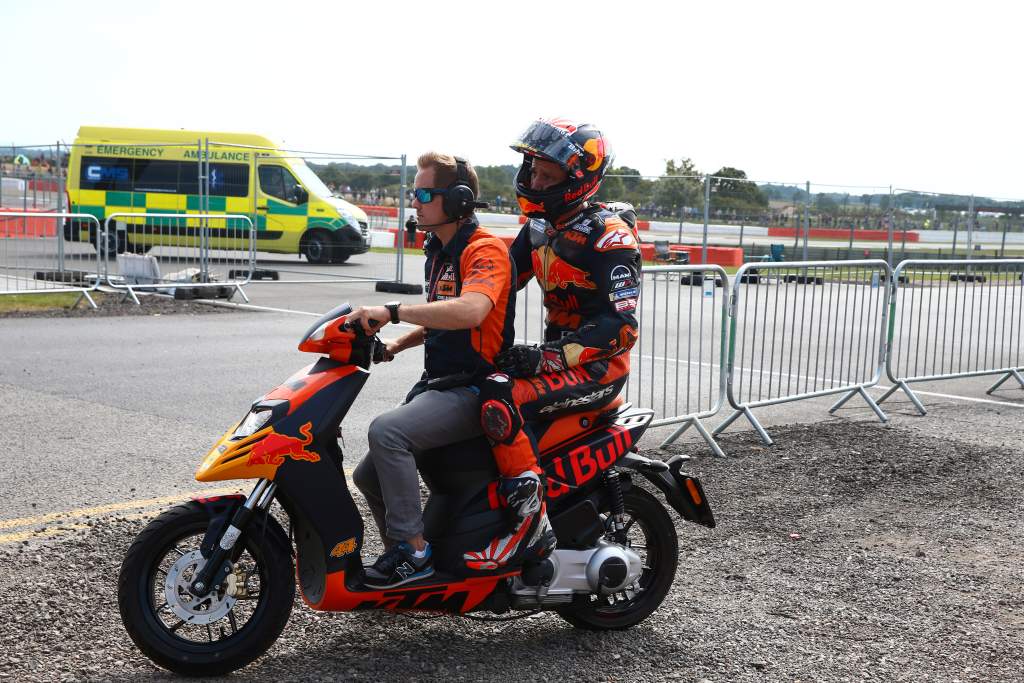 The RC16 got a lot better in the subsequent off-season, but even accounting for that Zarco's homegrown replacement Brad Binder proved a near-immediate upgrade.
And on the Tech3 side of the equation (with the French team having become KTM's satellite outfit), Hafizh Syahrin had come with it from the Yamaha camp and was left absolutely floundering with the RC16 – scoring nine points compared to the 46 he'd managed in his rookie year.
He wouldn't be the last to switch from a rival bike to Tech3 KTM and find little success. A year on from his exit, with Espargaro's move to Honda trickling down into an eventual vacancy at Tech3, Ducati convert Danilo Petrucci filled that seat.
He arrived while KTM was dipping, but while Petrucci himself struggled to run with the factory duo, he was also not conclusively stronger than team-mate Iker Lecuona and, after a season of feeling "useless", was dropped.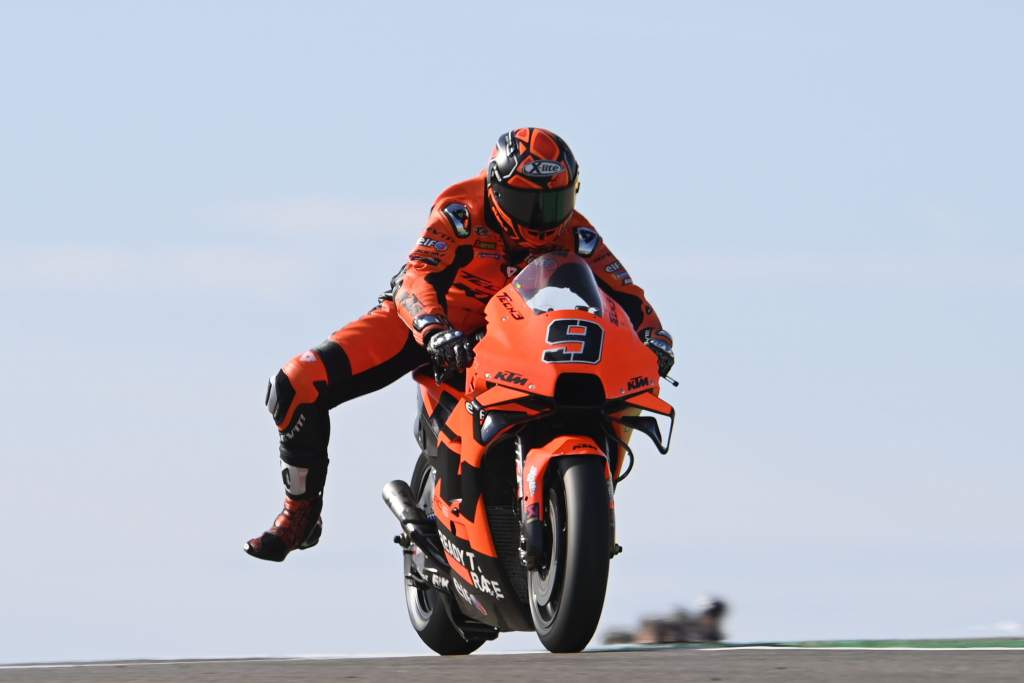 The conclusion of all those attempts to recruit from outside, with only Espargaro's hiring a genuine success, must mean that Miller – with extensive experience of first the Honda bike and then the Ducati – heads to KTM in 2023 slightly apprehensive about what the future holds for him.
The RC16 hasn't got better in 2022 – it's not clear what its baseline level of performance is, but it's certainly nowhere near the force it was in 2020, which is the very year that Miller could've first joined up with KTM in MotoGP, having received an offer as a potential replacement for Zarco.
Trapped in a development hell that seems to alternate between too much to try and too little, KTM is still seeking those final few tenths of a second that are required to be competitive all season long rather than just to deliver results on occasion, when things line up just right.
And the painful truth is, it doesn't seem like there's much hope that Miller's presence will be the make-or-break change at KTM. The Australian doesn't come with a reputation as one of the grid's premier development riders – the 2022 Ducati, for instance, is hardly much better than its predecessor.
Even worse for KTM's long-term ambitions, though, he's also never shown any consistency to take on a title campaign. He's fast, but he crashes and when he has a bad day, he tends to have a really bad day – something evidenced by the Ducati rider only just scraping points in the past two rounds of the championship.
It is also worth revisiting the fact that Miller has been louder than most for longer than most in talking up the importance of machine continuity in MotoGP. It was, after all, the very reason he didn't get his head turned by that 2020 KTM offer – because he didn't want to start from scratch and was only too aware that it may take years for him to feel the RC16 bike is truly his own.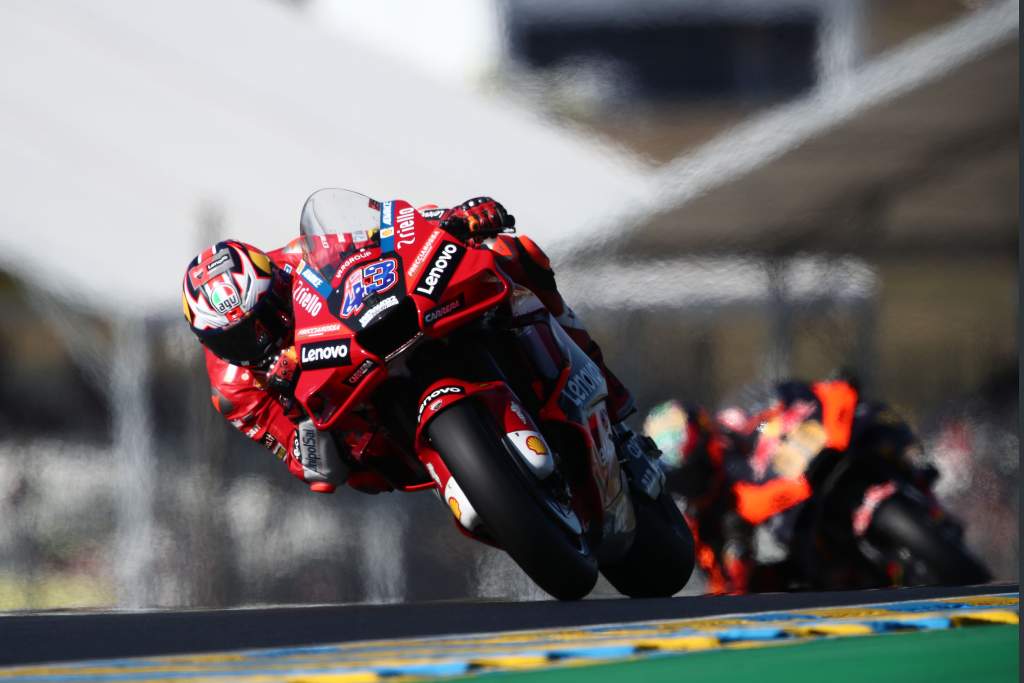 You shouldn't underestimate the effect a fresh start can have, of course, and maybe KTM will bring something new that he's been missing after five years on Desmosedicis.
But the risk Miller is taking is that if he takes too much time to adjust, his next deal will likely either be on satellite machinery or with a World Superbike team – a career path similar to the one that others like the Gresini Ducati-bound Miguel Oliveira are on.
Still, while it might be a gamble of a move, it's also the only factory ride available to him right now. He's been bumped out of Ducati by its rising crop of talent, and the departure of Suzuki at the end of 2022 has put a squeeze on works seats. Sure, KTM might not be the most ideal solution going – but it's a seat nonetheless and (thanks to Red Bull), it's a well-paid one.
Here's hoping that it's also one that allows Miller to be the best MotoGP rider he can be.