Repsol, MotoGP's longest-running team title sponsor, appears to have issued something of a veiled threat to series bosses in an article on its fan site.
The piece published by Honda's main MotoGP backer highlights the increasing dissatisfaction both within the paddock and fanbase at the direction in which the series is heading amid claims that some of the spectacle has been lost of late.
Highlighting three key areas to which considerable attention has been given in recent months, the Repsol article singles out aerodynamic developments, ride height devices and an ever-expanding calendar as problems series promoter Dorna needs to take a lead in fixing.
Though published on Repsol's website, the stances expressed are likely to reflect Honda's feelings too – and some of the points are known to be definite bugbears for Honda's sidelined six-time MotoGP champion Marc Marquez.
"This season the situation has exacerbated, to the point that it is more and more complex to overtake," it reads.
"Implementing new technologies, like massive use of aerodynamic elements, or systems that modify the height of the bike to gain acceleration efficiency, make overtaking more and more difficult.
"You now no longer depend only on the potential of your engine and your skills.
"You drive faster and brake in less time, and that makes it much more difficult to gain enough time and metres to carry out the overtaking manoeuvre safely."
That's a frequent refrain, and one that's becoming increasingly common throughout the grid.
The huge expansion of aerodynamics, seen as a black hole of money by many in the paddock, has both left behind the more traditional Japanese manufacturers, tipping the balance in favour of European brands in 2022, and brought the Formula 1 phenomenon of 'dirty air' into MotoGP, making it more and more difficult – and, for bikes, dangerous – to overtake.
The use of ride height devices that raise and lower both the front and rear of machines on corner exit (although the front devices will be banned for 2023) further exacerbates the situation of somewhat professional racing, especially through the way in which they overload the front tyre, driving up pressure, leaving riders with limited feeling, and work to actively prevent overtaking.
They also, as Repsol was keen to highlight in its article, create more physical strain on riders – something that's a key issue for Repsol and Honda in particular given Marquez's long, slow recovery from injury in the past year.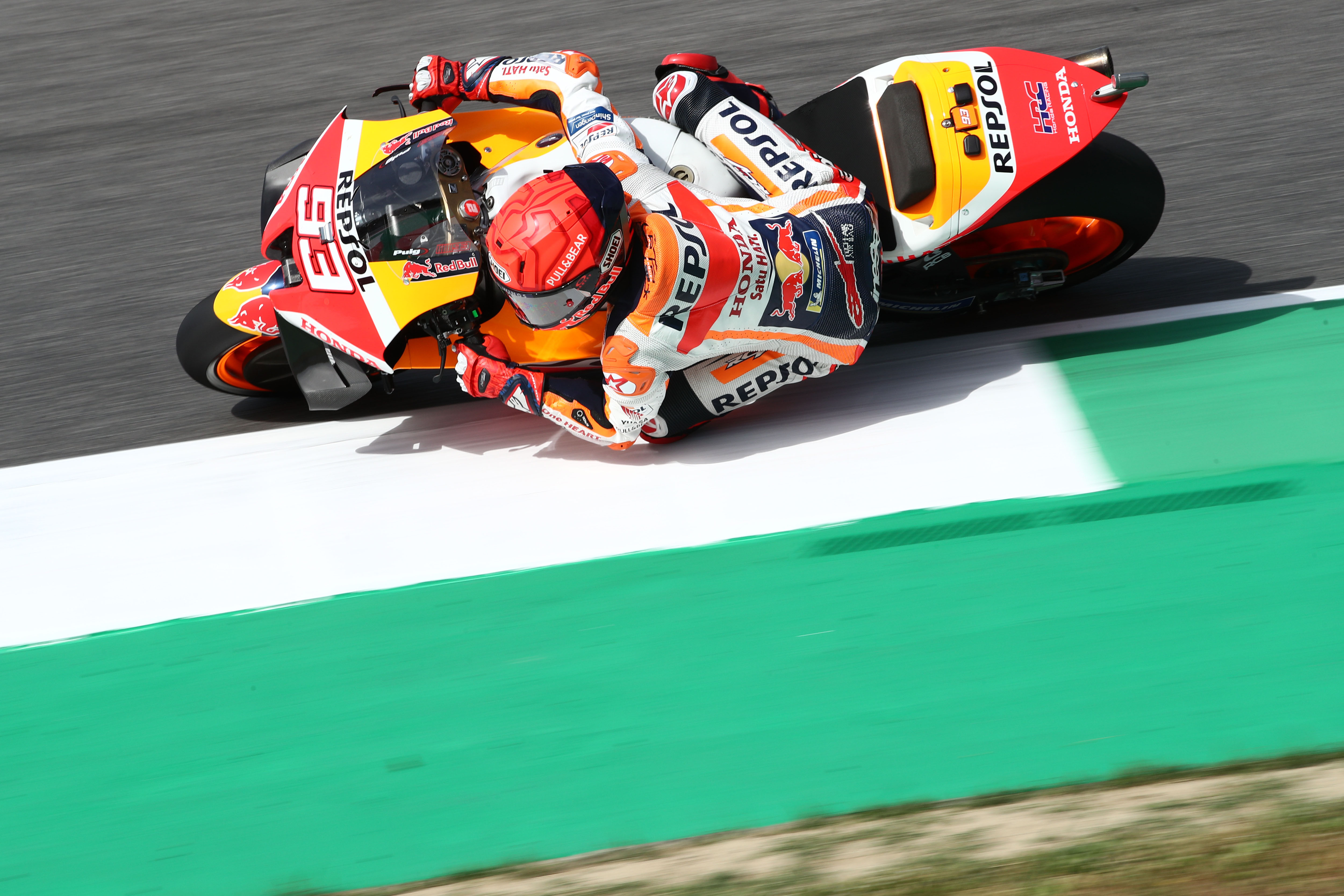 "One detail that cannot be overlooked about this technology is its influence on the pilots' physical appearance," the Repsol writer continues.
"Muscle injuries in the forearms of riders are becoming more and more frequent, a common problem for most riders.
"Much of the responsibility for this discomfort lies with aerodynamics. Spoilers and other devices that apply a large load on the bike make the bikes physically tougher to ride.
"The aerodynamic improvements introduced in the last few years in MotoGP aren't a contemporary invention.
"As they began to become commonplace with most manufacturers, Shuhei Nakamoto, vice-president of HRC and visible head of the Repsol Honda team, revealed that the Japanese manufacturer had already worked on similar designs 30 years earlier with 500cc bikes, and they had proved highly competitive.
"Nakamoto ensured that almost two seconds per lap were gained compared to conventional 500 bikes. Still, they were catastrophic for the rider's arms as they could not continuously ride at that pace."
The third area highlighted – that the longer than ever calendar means that riders are less likely to take risks and are prioritising consistent finishes – is something that most would in fairness disagree with.
However, even in that claim there lies one grain of truth, with the originally-planned 21-race 2022 calendar giving little time for recovery or recuperation, slowing riders by meaning some spend all season nursing injuries of one form or another.
It would be easy to dismiss Repsol's claims as nothing more than the moaning of a sponsor which has spent most of its time in the series very used to winning, with names like Mick Doohan, Valentino Rossi, Dani Pedrosa, Casey Stoner and Marquez all racking up victories in its colours.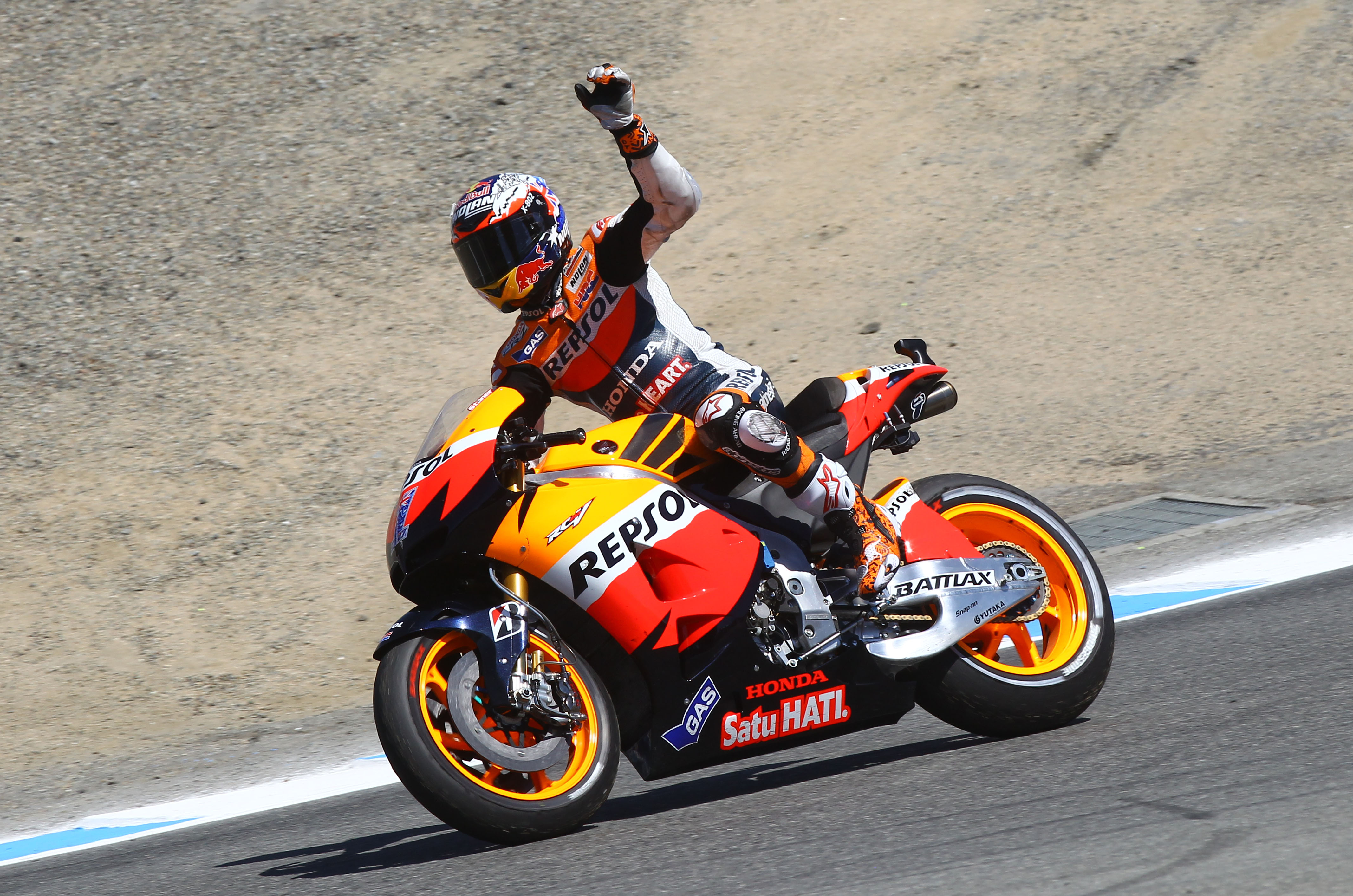 But there's a truth that lies within its complaints, one highlighted in the fact that since the arrival of ride height devices in particular, the nature of races has changed.
2019, the last full season without them, is perhaps best remembered for a series of last lap duels between Marc Marquez and rookie sensation Fabio Quartararo, as the Frenchman took over in the role of the Spaniard's antagonist from Andrea Dovizioso, another rivalry remembered for final corner showdowns.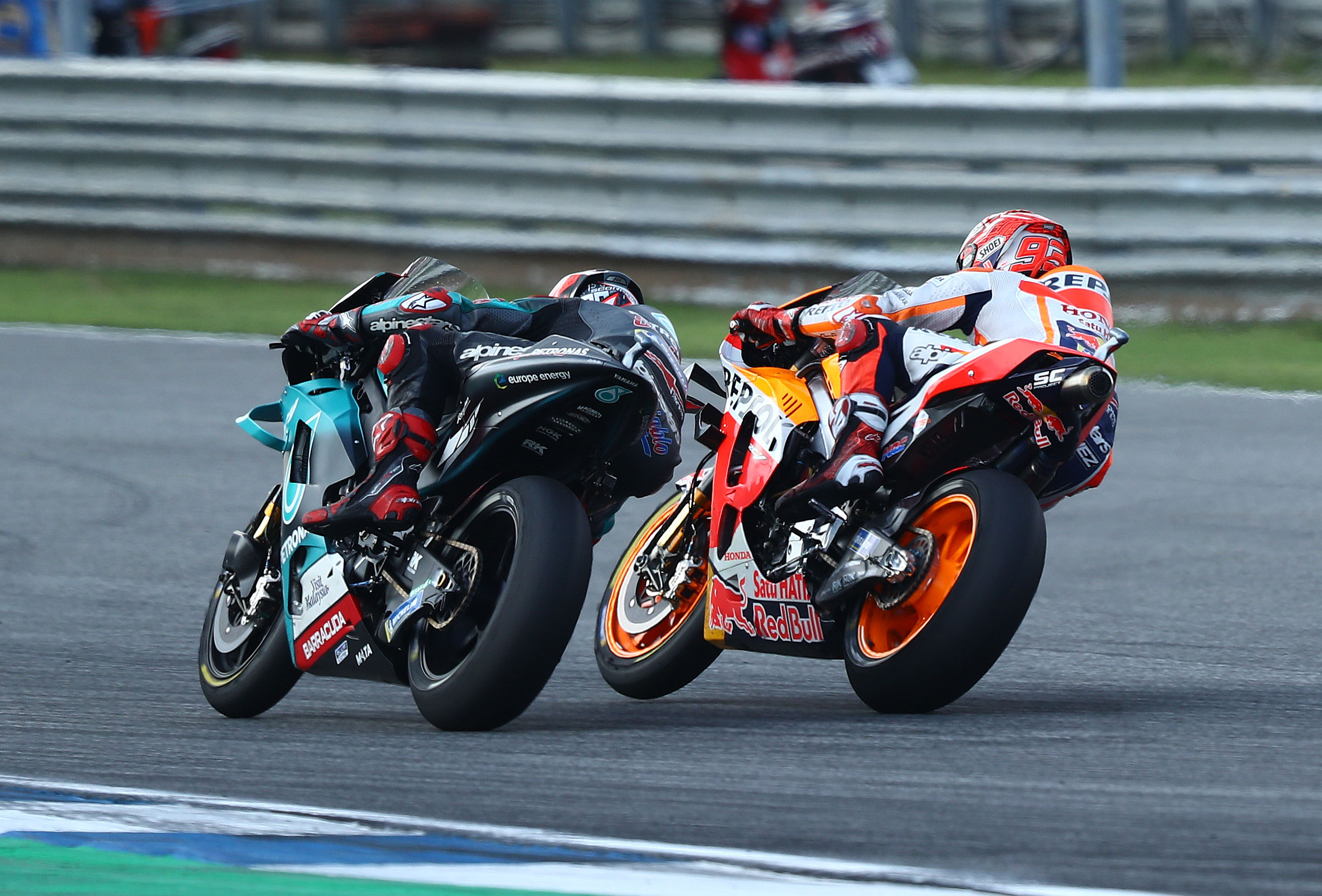 Since then, the last lap duel has become something of a relic, with only a handful of battles being decided in the closing stages of races.
Instead, what we're increasingly seeing is breakaway winners, with big margins at the end and considerably less spectacle as a result.
And while the competition is arguably closer than ever, with a few hundredths of a second separating the grid most weekends, there's also a discussion to be had about whether more winners are better.
MotoGP's modern golden era was unquestionably the years where only four riders could win – but those four 'aliens' (Rossi, Stoner, Pedrosa and Jorge Lorenzo) went to war every single weekend.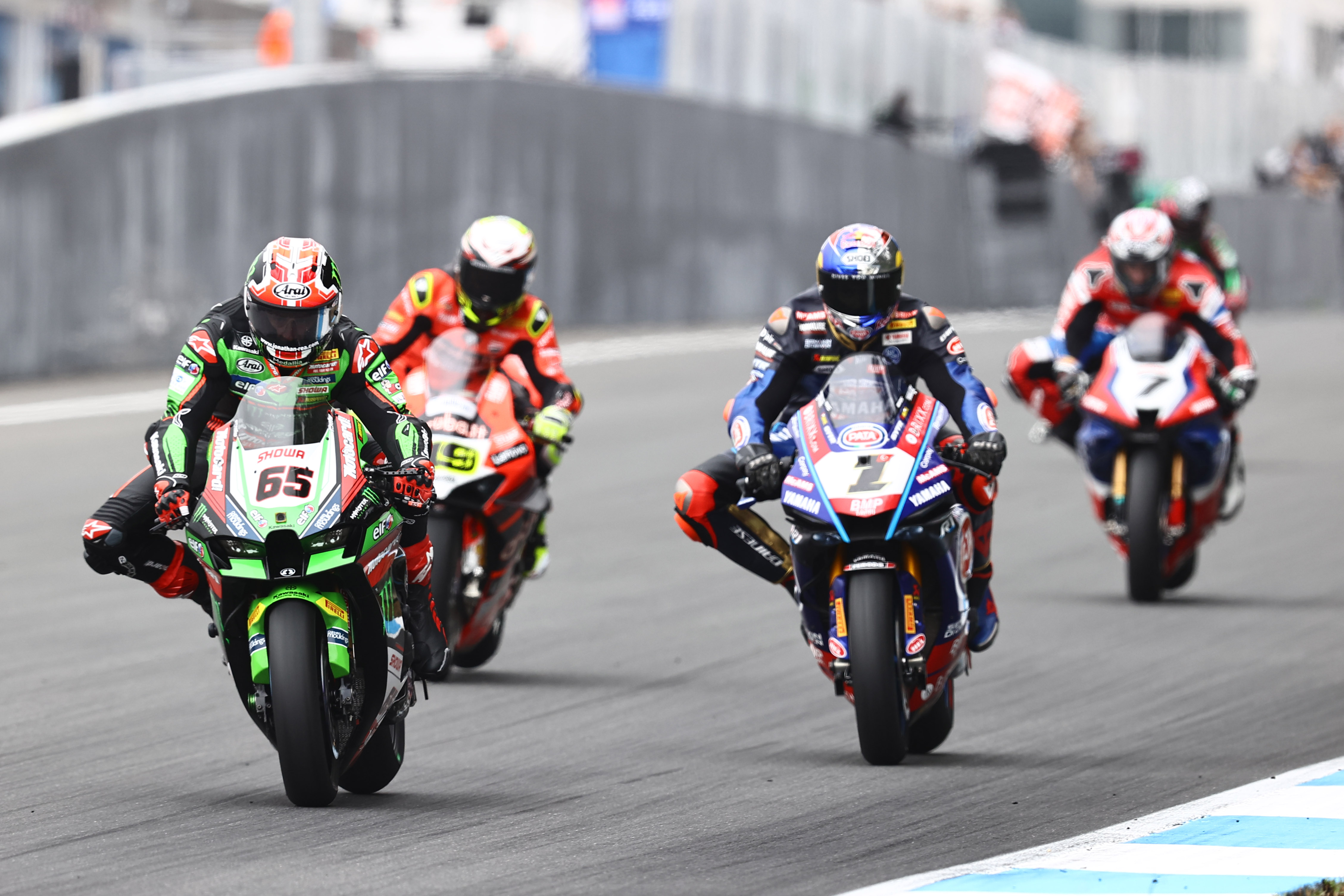 Just look at the World Superbike championship, currently undergoing a renaissance in 2022 not because of the number of potential winners on the grid (in fact, the spread of talent there is huge), but rather because there are three close protagonists in the shape of Toprak Razgatlioglu, Alvaro Bautista and Jonathan Rea.
It's very unusual in MotoGP to hear a team or a sponsor use their platform to issue a coded warning like Repsol seemingly has with its latest article – but it's one that MotoGP's stakeholders need to take seriously.
The Spanish firm has been flirting with a departure from the championship for years, something that can't have been helped by the on and off absence of Marc Marquez since July 2020.
But to dismiss Repsol's very real complaints as something that's only attributable to that and that alone, and not a sign of a bigger issue within the sport also highlighted by Suzuki's unexpected departure at the end of 2022, would be a foolish mistake to make.