MotoGP's introduction at this weekend's Portuguese Grand Prix of sprin
races has triggered fresh talks in the paddock of the need for a riders' union, echoing the calls for such an organisation that were first made when an extra race at every single round of the 2023 season was announced in the middle of last year.
Portimao saw the first running of the new, shorter races on Saturday afternoon – and while Pecco Bagnaia took an impressive victory in what was a highly-entertaining affair, some of the worst pre-race prophecies came true when his Ducati team-mate Enea Bastianini was wiped out and suffered a broken shoulder blade that looks set to significantly impact his title hopes.
Coming, as it does, only 24 hours after a huge crash that saw Gas Gas rider Pol Espargaro sustain major injuries – linked by some to the particular make-up of the gravel traps at Portimao that riders have been calling to be replaced for years, as well as the lack of an air fence at the corner (which has now been rectified) – it means that tensions between series organisers Dorna and certain racers were already at a high before Bastianini's injury.
That mood was perhaps best encapsulated by Espargaro's brother Aleix, who admitted that he believes that the current status of MotoGP riders isn't far removed from the scenes in his favourite film – the Ridley Scott-directed Academy Award for Best Picture winner Gladiator.
"My favourite movie is Gladiator," the Aprilia rider quipped, "but do you think they [Roman gladiators] liked to be there? I don't think so – but I love to watch it.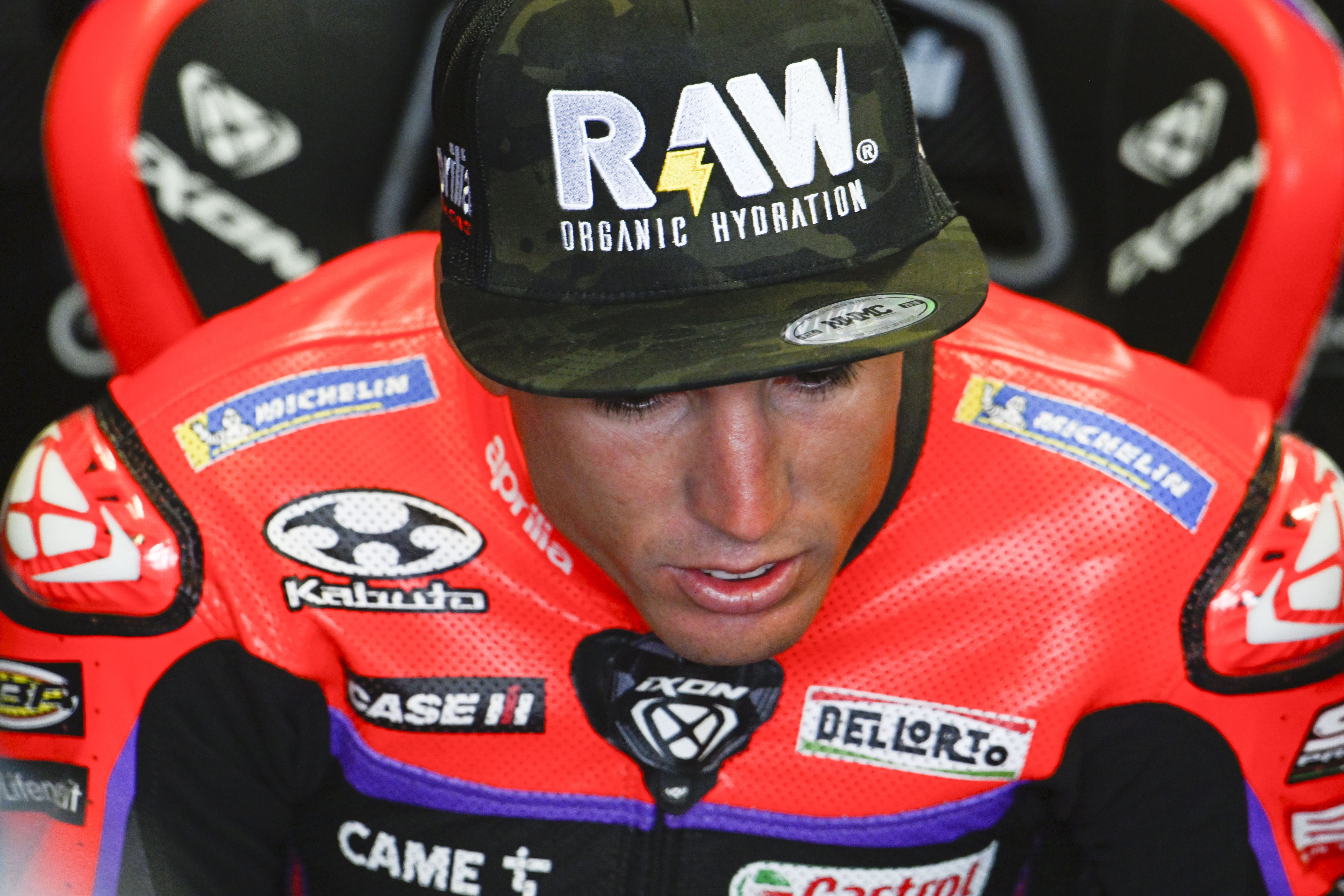 "Maybe we have to do something, maybe we have to improve something, but I can stay at home if I want."
"We don't have the power," opined the elder Espargaro's friend Fabio Quartararo. "Who decides? Them. We do many things but it's always after that we make changes. At the end it makes no sense to talk."
That backs up comments made earlier in the month to the media by the elder Espargaro, when the normally vociferous safety campaigner admitted after yet another day of complaints about the state of the Portimao gravel traps that he had grown tired of moaning about things that he has little influence to change.
"What do you want me to do, kill them?" he retorted when asked by The Race what action the riders could take if MotoGP's safety officials refused to make the changes they call for.
"There is nothing I can do. We can say what we feel, and then there's nothing more that we can do. The wrong thing would be to be quiet, and we have said many times in the press conference, in the safety commission, to you guys [the media]. But in some things, there is no reaction."
Sprints aren't necessarily widely unpopular among riders – though there is a widespread acknowledgment they require an extra effort and pose an extra risk, several riders expressed their enjoyment of the new format on Saturday.
The aforementioned safety commission meetings on Fridays are regarded as the riders' main opportunity to lobby for changes, but rider attendance is famously patchy. Last year, several MotoGP riders publicly excoriated their peers for no-showing at a meeting that came in the aftermath of the controversial handling of Jorge Navarro's Phillip Island Moto2 crash.
Series promoter Dorna, for its part, has long maintained that rider voices are heard and taken into account.
"I think, and we feel, that the riders have a great voice in the championship," MotoGP managing director Carlos Ezpeleta said on the series' official podcast earlier this week.
"We listen to them a lot – and have been before it was fashionable. We have been doing that for a long time.
"We're very proud of that. And there's a safety commission – but also riders have an incredible relationship with us, with Carmelo [Ezpeleta, series boss] and the rest of the staff at Dorna. And we're very happy about it."
However, there remains no united body for collective bargaining on the riders' side – and while that's not a topic many riders have broached, another name has been added to the ranks this weekend in Gresini Ducati's Alex Marquez.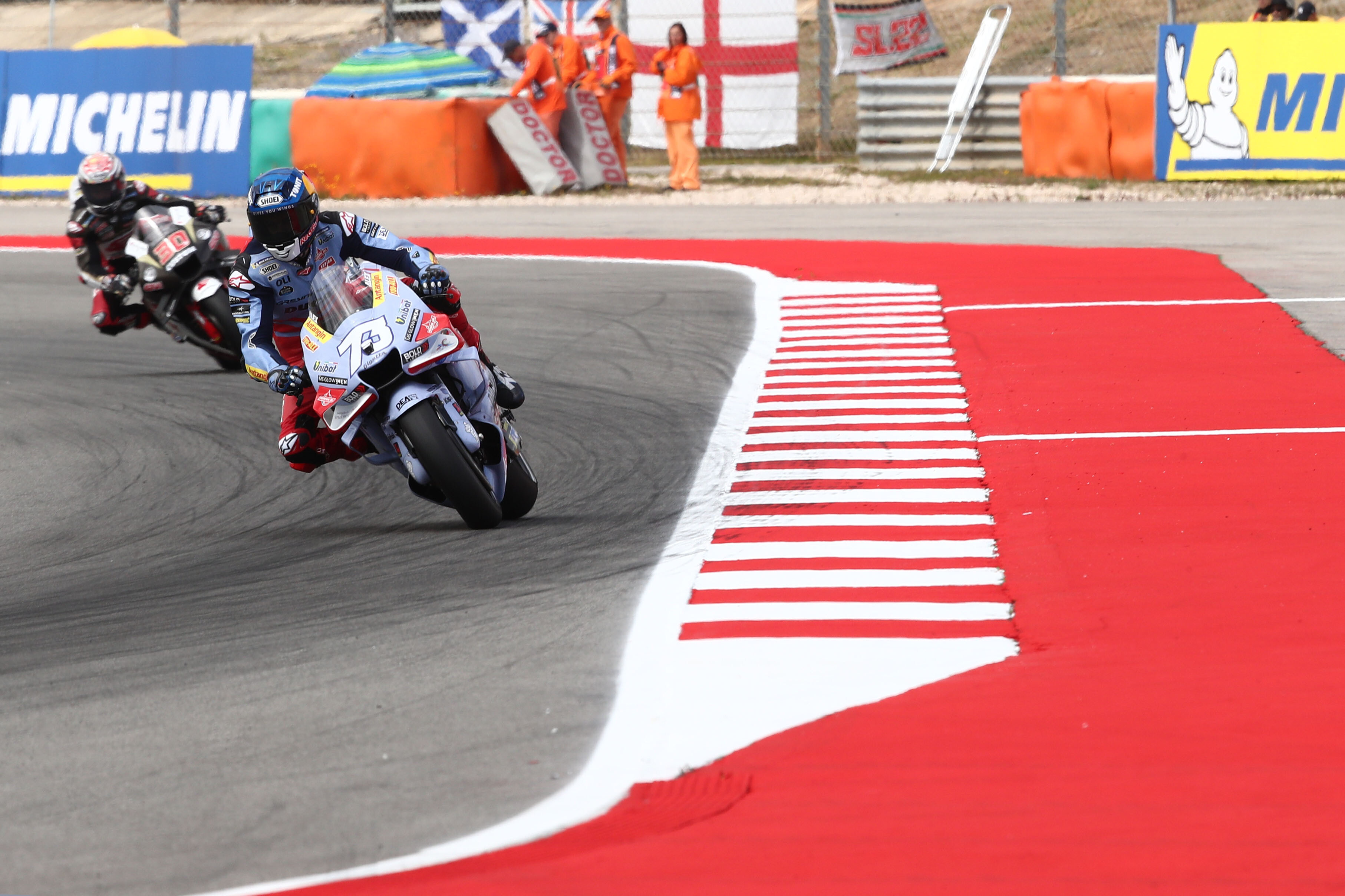 In Formula 1, the Grand Prix Drivers' Association has run in its current guise since 1994 following the deaths of Ayrton Senna and Roland Ratzenberger at Imola. It acts as a trade union for F1 drivers, with representatives elected who can then lobby the powers that be on important issues.
"I feel like at the moment we don't have the power to change," Marquez said. "Having a riders' commission is the future, and something that we need to have, to avoid problems like yesterday with Pol or something like that.
"We need to talk to the riders and see which one is the first one to make the first step, but we need to have a riders' commission like all the sports have.
"If we have a riders' commission it's easy: we make a petition, and if it's more than 50% [in favour] it is, and if not it isn't. This needs to be the future, I think."
F1's driver union is headed up by a former grand prix driver in Alex Wurz, while its directors include both a current F1 driver in George Russell and an outside legal counsel in Anastasia Fowle.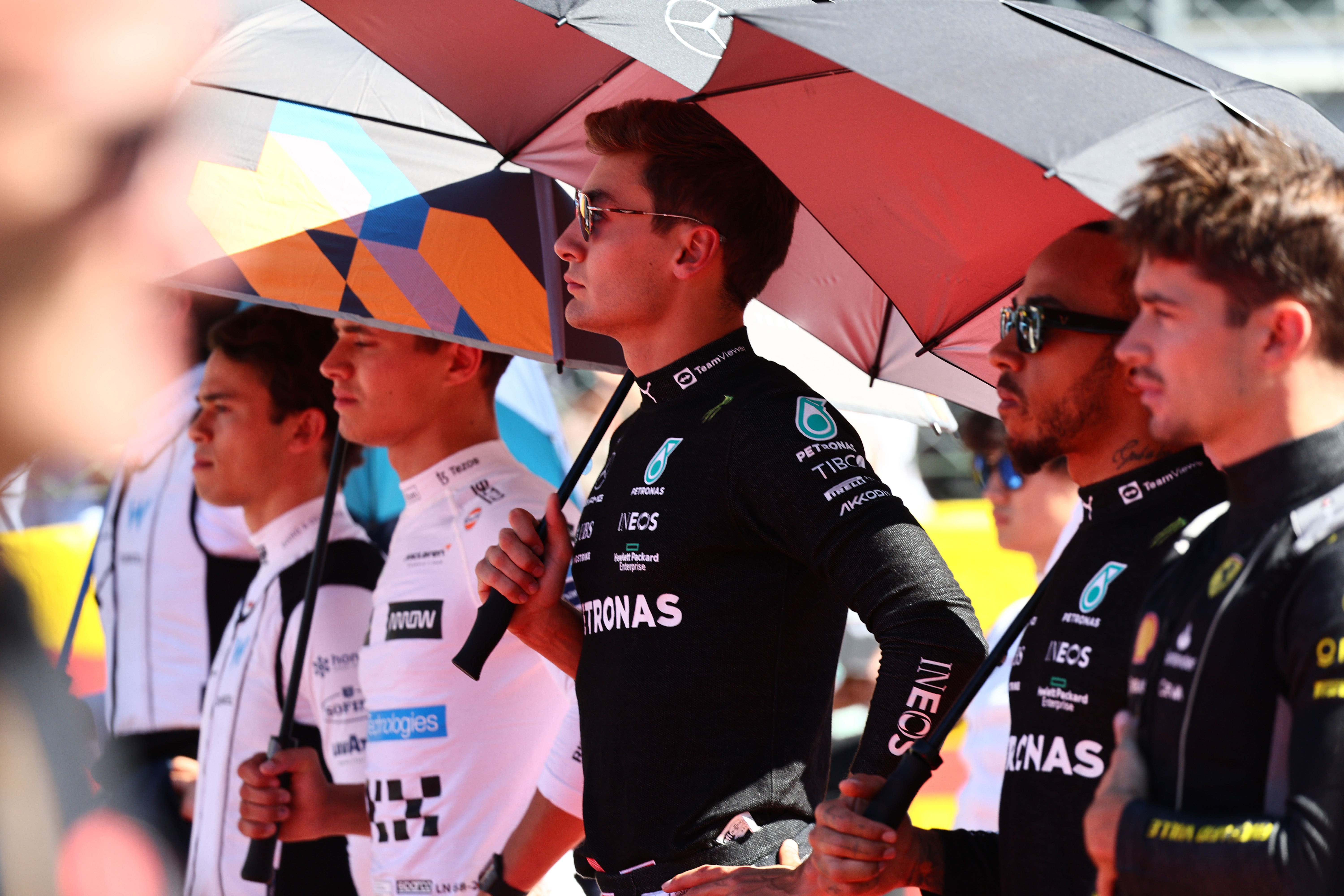 Marquez believes appointing "a lawyer" would be the way to go for any MotoGP rider body.
"It doesn't need to be a rider, not now," he said. "It needs to be someone else. A lawyer, because it needs to be a guy who knows about contracts. Someone who knows what we can or can't do."