Though a year-old Ducati and a KTM finished ahead of the lead factory Honda in the 2022 MotoGP season opener, the Qatar race surely cemented the sole available Repsol-coloured works ride as the standout combination of 'available seat' and 'desirable seat' when it comes to the 2023 season.
Given Pol Espargaro's first season at Honda was a disappointment, it was only natural to wonder whether Honda would be on the hunt for a big-name replacement – but it needed to make its RC213V attractive to riders other than Marc Marquez.
Pre-season testing suggests it has done exactly that. The Lusail race cemented that feeling. But what's most enticing is that it gave three top riders renewed incentive in chasing that 2023-24 deal with the team.
Espargaro, of course, is the obvious one. Not that there would've been much doubt over his willingness to renew – but having now produced a glimpse of his peak KTM form on the Honda for the first time in a race weekend, he's probably going to push harder for a new deal.
"Overall, I think Honda and myself, we sent a message – that not just Marc Marquez is able to win with Honda," Espargaro said, admittedly having not won in Qatar but having led so much of the race at a track that has never been the happiest stomping ground for his manufacturer.
"And this is great, after many many years of Honda just having one guy winning. I think for the whole Honda group this is great. It means the bike is able to win with another rider, with another riding style, coming from a different place."
The problem for Espargaro is that, while he continues to chase that elusive first grand prix wins, the series' two most recent champions had signalled their willingness to put themselves on the market. And paradoxically, because both didn't look so great in Qatar, it may well make a dalliance with Honda more likely for either.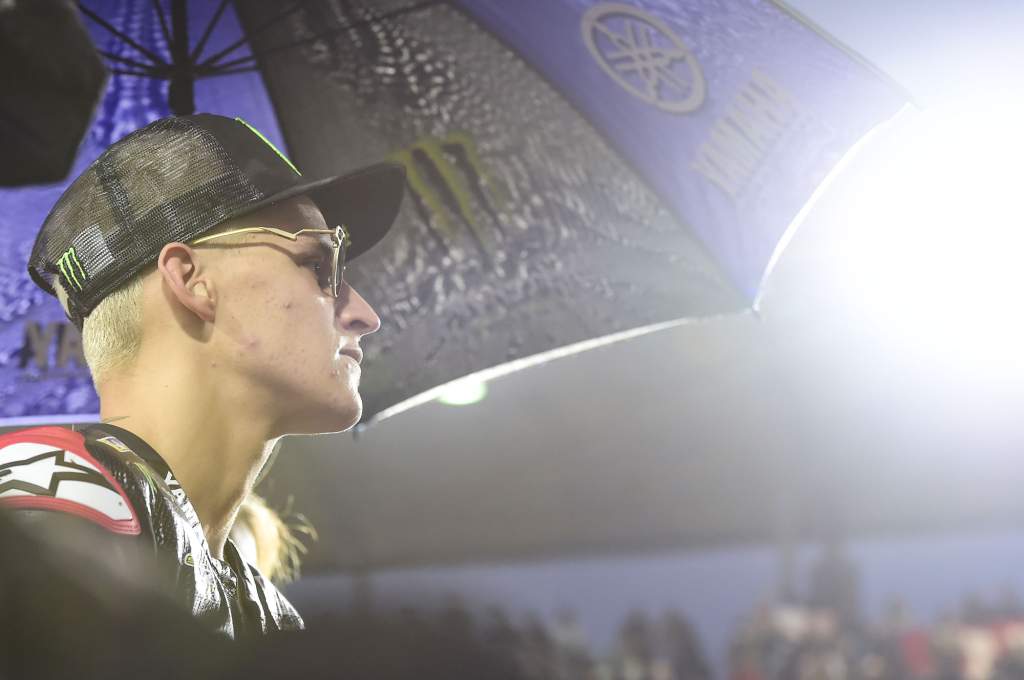 Reigning champion Fabio Quartararo will have only got more unsettled by a Lusail weekend in which he barely scraped by into Q2 and then toiled to eighth place despite a pretty good start that should've alleviated most of his problems.
Quartararo has made clear both his openness to speaking to other manufacturers and his desire for more top speed from his M1 – this being an area where Honda has Yamaha beat comfortably.
He refused to get into his future in the Thursday press conference at Qatar, but post-race was more talkative, saying: "My priority is to win. Nothing more. So, yes, my priority is to be sure to have the best bike, so of course for the future it's really important. It's the most important thing."
But while Quartararo's current Yamaha doubts are pretty evident, can we really be sure that the same isn't true for the man he succeeded as champion, Joan Mir, and his Suzuki team?
Mir has been really encouraged by everything that went on in the pre-season – from the top-end power upgrade of the GSX-RR that seems to have preserved its rider-friendly character, to the improvements Suzuki has made to its 'holeshot' device, to the team manager-shaped hole in the team finally being filled by Livio Suppo.
Evidently, that's all great stuff. Yet Mir finished sixth, 4.843s off the race-winning bike (a year-old race-winning bike at that) in the Qatar GP.
As a point of comparison, in last year's two Lusail races, Mir was 1.222s and 4.868s off the respective race winners. He subsequently went winless for the whole season.
"There's a lot of manufacturers in front of us, it's true," said Mir after a Qatar GP in which he trailed a Ducati, a KTM, an Aprilia and two Hondas.
"But it's only the first race. I think people that struggled here will not struggle in the future. Everything, I hope, will get back to normal.
"I think we have, as a team, more to say than only fighting for the top five. And I'm not worried, I know that everything will come better."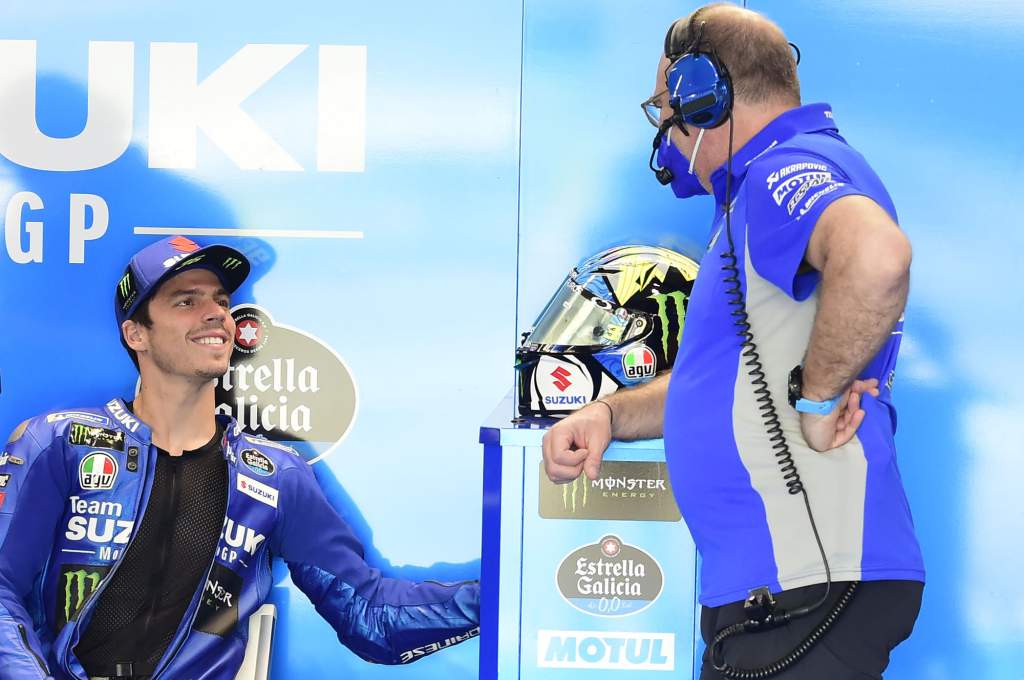 Worried or not, this is not the kind of race that would nudge Mir towards finalising a Suzuki extension.
With Mir's disappointment, Quartararo's dejection and the new RC213V passing its first exam, Honda could've hardly wished for a better race to boost its range of options for filling the ride alongside Marc Marquez.
Ultimately, if Espargaro maintains his newfound form over the next few races, re-committing to him will probably be an easy decision to make, and one best-suited to keeping franchise rider Marquez happy.
But the allure of future-proofing your line-up with a Mir or a Quartararo might prove irresistible – and there's every reason to watch the next few races with this dynamic in mind in particular.
Will Espargaro cede ground? Will Suzuki and Yamaha continue to fall short? And may this make Mir or Quartararo more affordable and more amenable to a move, given the practical dearth of other options (with Ducati only looking in-house and Aprilia/KTM still too unproven)?
The good news is, the way the MotoGP rider market moves, we should get our answers sooner rather than later.