According to The Race's sources in the MotoGP paddock, former Ducati and Honda team boss Livio Suppo is in frame to make a return to team management in time for the 2022 season – this time with Suzuki, as the Japanese manufacturer finally moves to replace Davide Brivio after a full year without a manager in place.
With the opening round of the 2022 season just under two weeks away, it's believed that Suppo is in the final stages of signing a deal with the team – and that an announcement may even be imminent, with the highly-experienced team boss potentially due to head to Qatar next month to take up a new role in what will be his third factory team.
The news would bring to an end months of speculation about just who will step into the gaping hole left by Brivio's departure.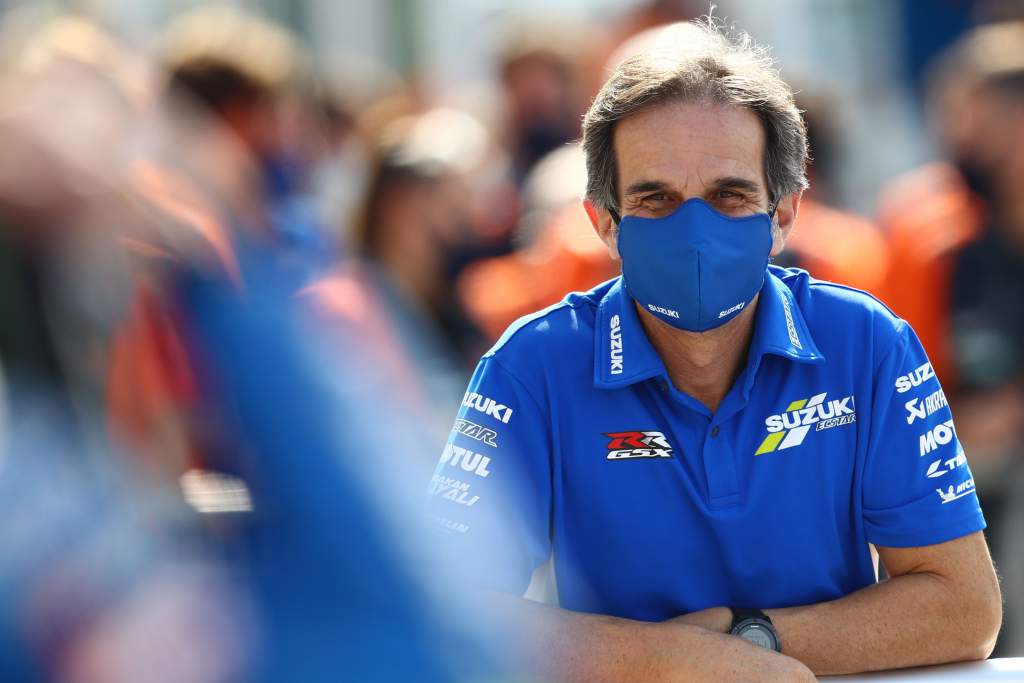 Suzuki has been hunting for a team manager to replace the Italian since early 2021, following his unexpected move to Alpine's F1 team only weeks after clinching Suzuki's first MotoGP title in two decades with Joan Mir.
His departure has had a noticeable effect on the team, with Mir in particular being outspoken about the impact that he believes Brivio's departure has had on the team.
"I think that we need someone like Davide," he admitted at October's Emilia Romagna Grand Prix at Misano. "It's important now that they [Suzuki] realise that we need that person, and I know that they are working hard."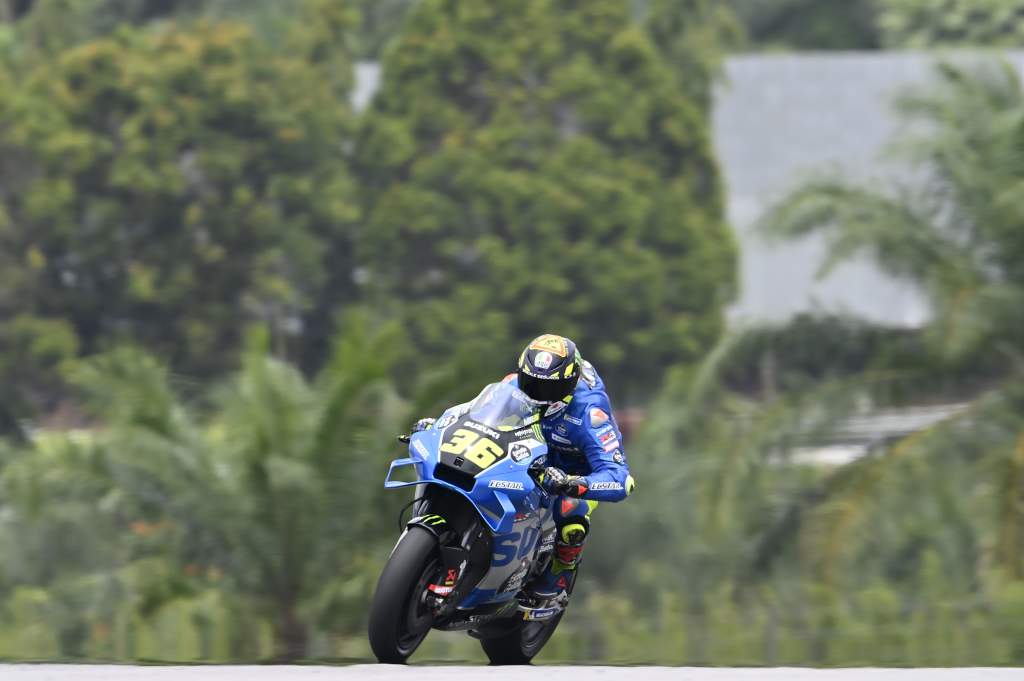 In Brivio's absence, much of the day-to-day management duties had fallen to project leader Shinichi Sahara. But Sahara admitted this ultimately proved "way too much" as he stepped up the search for a new team manager for 2022.
This was supposed to be "in the final stages" last November, but updates have been scarce since, and a number of promising candidates were taken off the board.
Pramac Racing's Francesco Guidotti was believed to have been one such candidate until his move to KTM, while speculation of a return to Suzuki for Brivio was snuffed out by Alpine announcing he would be staying on as its 'director of racing expansion project'.
The Race's sources are now indicating that an announcement is imminent, which aligns with the understanding that talks with Suppo have progressed.
A multiple championship-winning boss at both his previous brands, Suppo began his career as manager at Ducati in 2003, successfully running its team until 2009 and taking the 2007 title with Casey Stoner.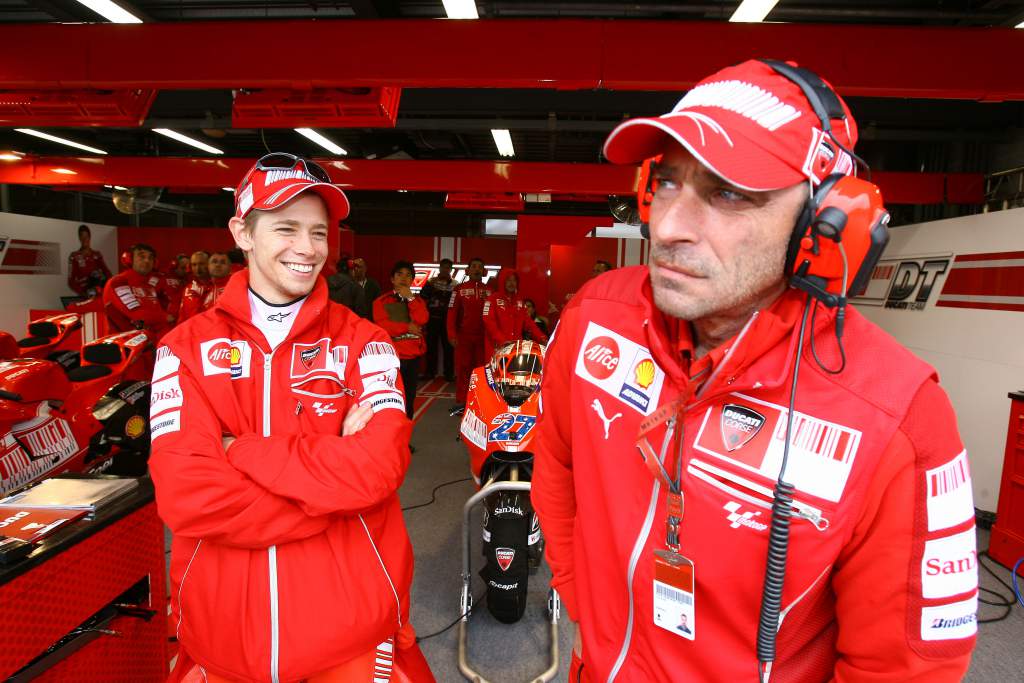 He then made the switch to Honda, luring Stoner to join him and winning again in 2011, before signing Marc Marquez to replace the Australian and lifting crowns in 2013, 2014 and 2016 before stepping down.
Not only is Suppo a smart choice for Suzuki, though, bringing some of the Italian flair that has also been lost in Brivio's absence, he also arrives to the team at a crucial moment, as the squad reaches perhaps the most important crunch point since Brivio's departure.
There have been persistent rumours linking Mir to a move elsewhere for 2023 and beyond, with Honda in particular believed to be showing interest in his signature. It's very likely now that the first task of Suppo will be to secure Suzuki's 2020 world champion's position within the team for at least two more years – or at the very least to find a replacement should his old team lure Mir away.