The news that Francesco Bagnaia will remain with Ducati for two seasons beyond the 2022 MotoGP championship was hardly a surprise for anyone given the Italian's incredible debut with the factory team in 2021.
But his historic bonds with the Bologna manufacturer go even deeper than just his time in the premier class.
The news of the two-year deal – something unusual for Ducati of late, as it has instead often favoured one-year contracts with a year-two option – is a sign of just how strongly both parties feel about their shared future together.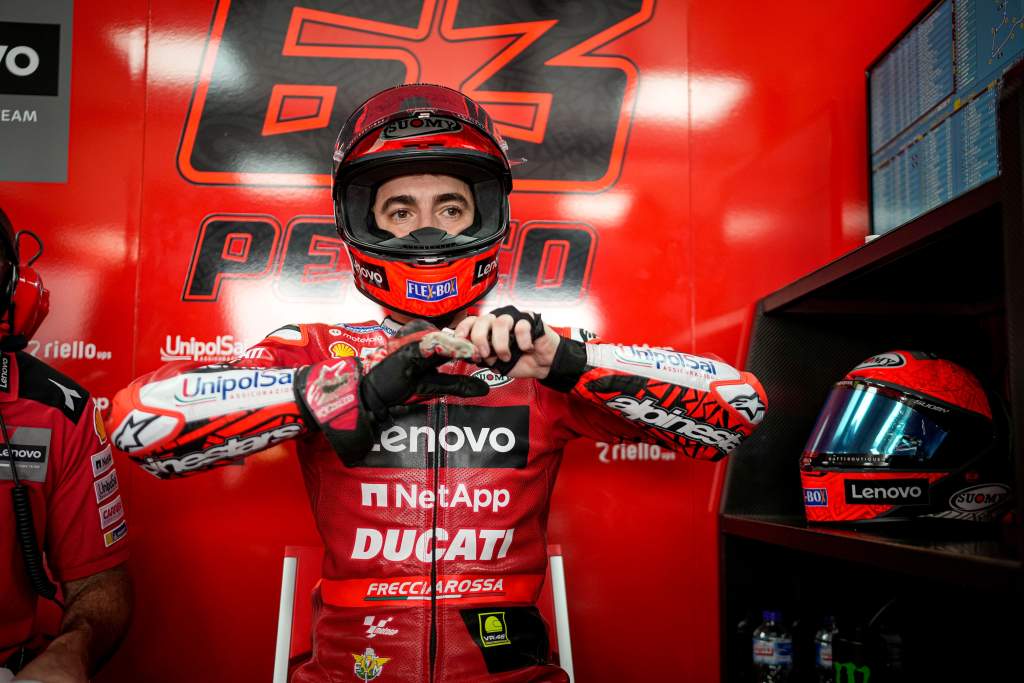 Four times a race winner in the final six races of 2021, Bagnaia's performance ultimately came as too little too late to challenge eventual champion Fabio Quartararo – but, building up momentum at the end of the season, it means that he starts 2022 as perhaps the most obvious title contender Ducati has enjoyed since Casey Stoner.
That's been backed up by a strong winter testing programme, too, despite the new GP22 machine still having some kinks to iron out. Very much a work in progress according to the 25-year-old but with time in hand between the final test at Indonesia's new Mandalika Bay circuit and the first race in Qatar next month, it sounds like a solution to the worst of Ducati's teething problems should leave him as competitive as he was in the final race of 2021 at Valencia, which he won.
But while all of those factors might have contributed to the ease with with the Turin native has extended his deal with Ducati, he told The Race recently that it wasn't his recent successes that brought about his love of the Italian marque, but rather a life-long passion that goes back to his earliest memories of motorbikes.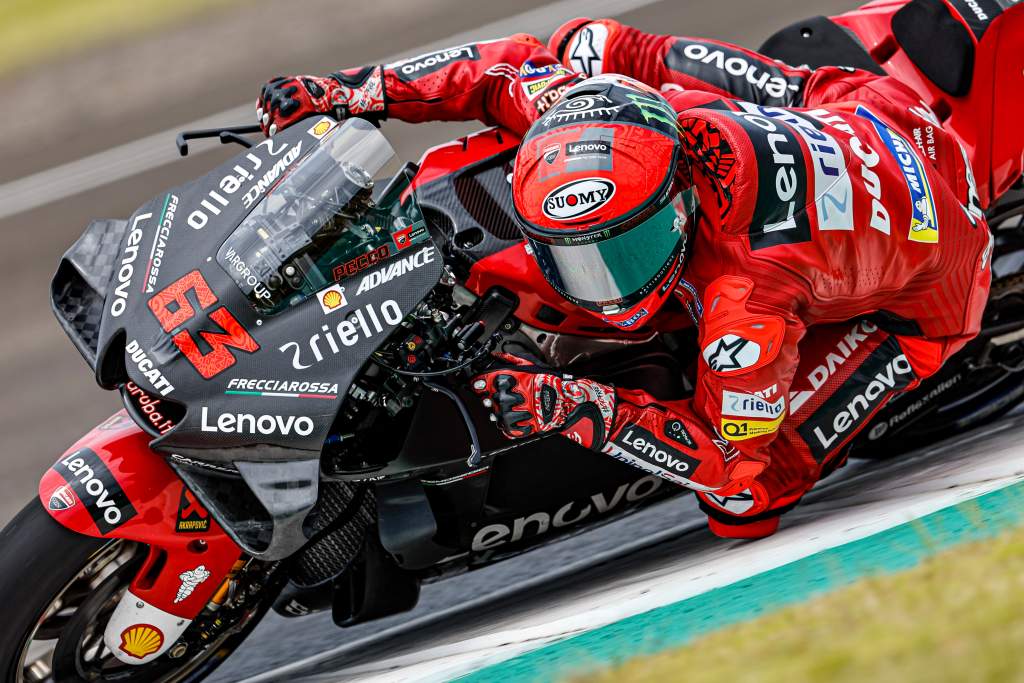 "My uncles and my dad were always fans of Valentino [Rossi], and going on track," Bagnaia said."Not professional riders, just to have fun. I was following them, every time, to see them riding.
"My uncle, the brother of my dad, always had a Ducati in his garage, and from that moment, looking at the 996, I started to be a Ducati fan. It was red, then I remember a black one with number one on the bike.
"The dry clutch was something different compared to the others, the sound of the bike was something different because it was a two-cylinder.
"Everything about it was more interesting to me, and I started to be a Ducati fan."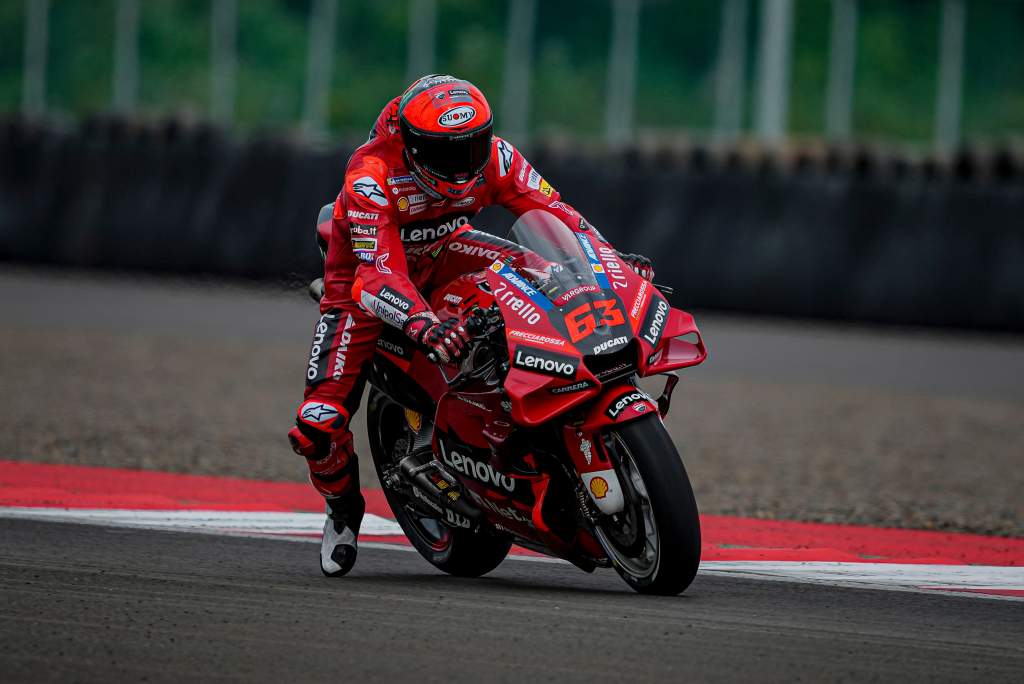 With family playing such a key role in his life even now, it's not hard to see why Bagnaia's love for Ducati was imprinted upon him at such an early age.
Known more often as Pecco than his given name Francesco thanks entirely to baby sister Carola's mispronunciation of his name as a child, he's still accompanied around the world by her as his rider's assistant.
And, with the sacrifices of his family the first part of a long and sometimes difficult path from minibikes to MotoGP title contention, he remains keenly aware of how much he still owes the people who gave him his Ducati passion in the first place.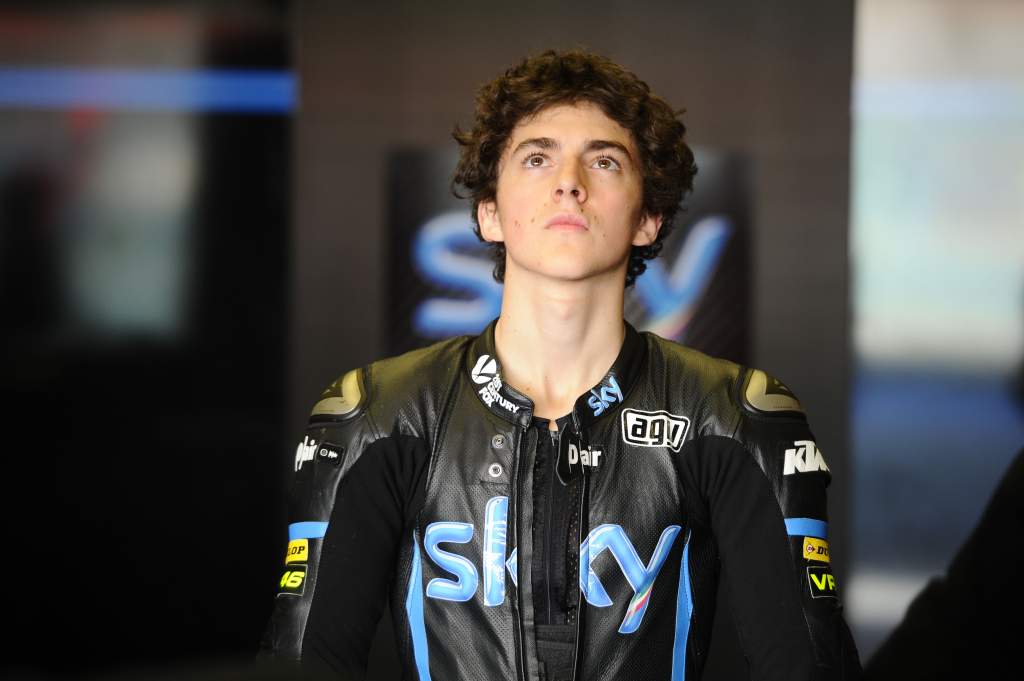 "I think I'm a lucky guy to be here," he explained, "because not everything is easy and you need to be lucky to arrive where we all are.
"You have to make a lot of sacrifices, you have to work a lot when you are young, and your parents have to sacrifice a lot of time, to be with you, to work with you, to help you, to stay with you during everything. When you're young, you can't go alone, they have to go with you.
"And I am lucky."