As the Gresini Racing team once again steps up to the mantle of satellite MotoGP team for the 2022 season after seven years as junior partner in Aprilia's factory effort, it marks an important return to potential glory days for one of the series' most illustrious independent efforts.
For many years the benchmark by which other satellite squads were measured, it remains the most successful independent team of the first decade of four-stroke grand prix racing, thanks in large part to the illustrious list of names who lined up for Fausto Gresini over the years.
And, with Enea Bastianini and Fabio Di Giannantonio having pulled the covers off their striking new Ducatis for the upcoming season, what better time to look back over that long list of supremely talented riders?
17 Miguel Duhamel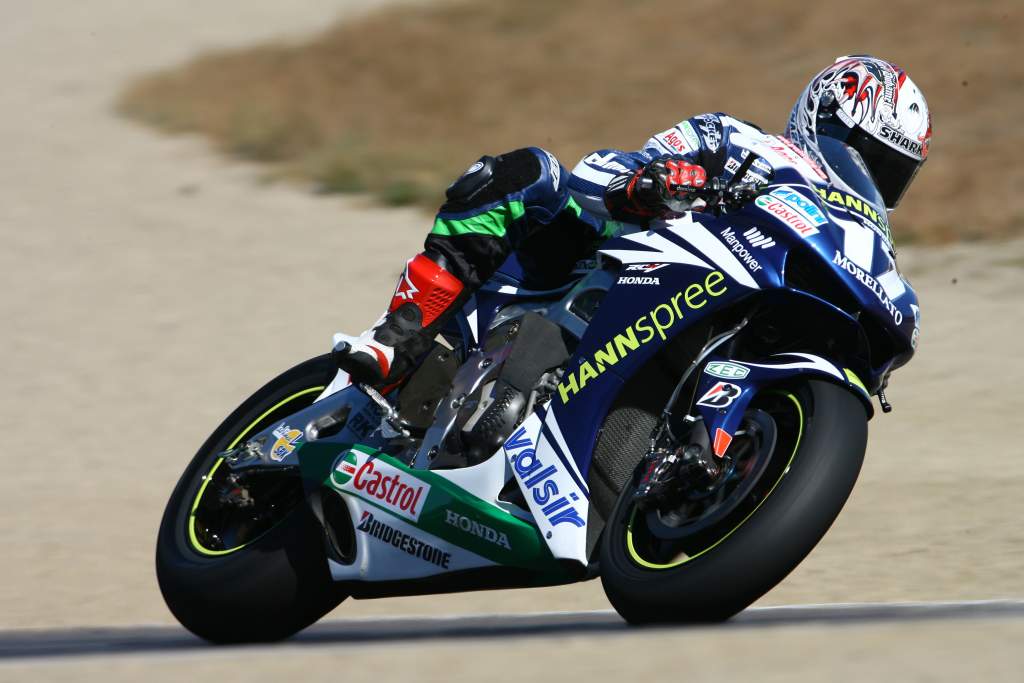 Canadian superbike star Duhamel was thrown into the bearpit of MotoGP for a single weekend back in 2007, replacing the injured Toni Elias at Laguna Seca.
However, the 39-year-old (who had completed a 500cc season a full 15 years prior) never actually raced, after failing to get comfortable on the Spaniard's RC213V – not quite what was expected from the highly successful AMA Superbike racer…
16 Bryan Staring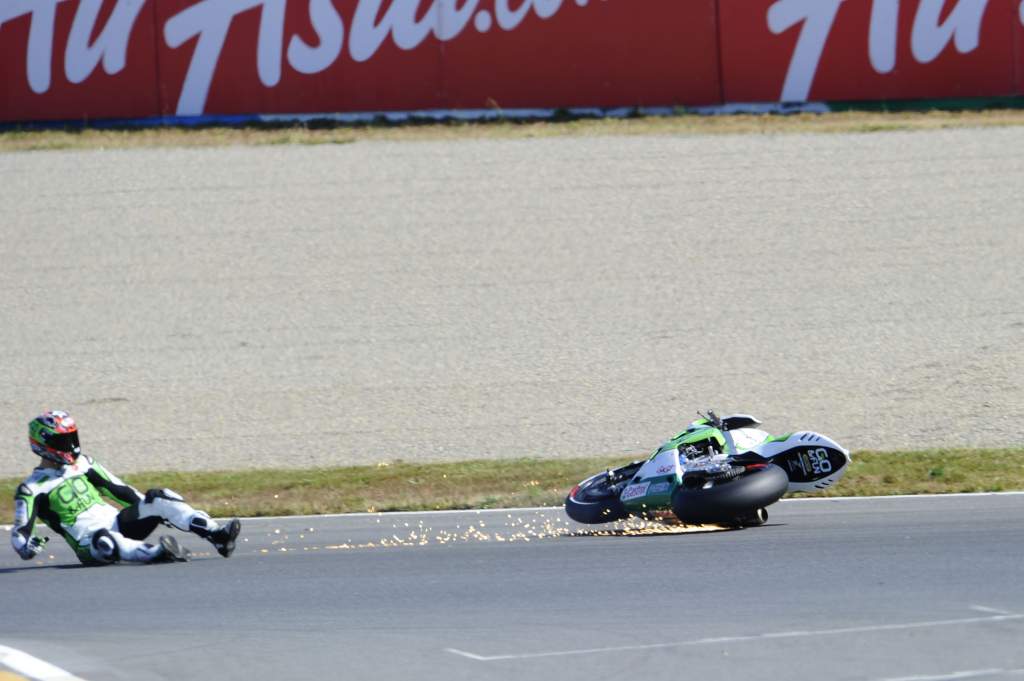 MotoGP's CRT project for bolstering flagging grids paid off eventually – but not for Australian rider Staring, who was a CRT rider for Gresini when being part of that category meant your chances of success were limited at best.
Staring finished his one and only grand prix season with only two points to his name in a year when others on arguably-worse machines were breaking into the points on a regular basis.
15 Ryuichi Kiyonari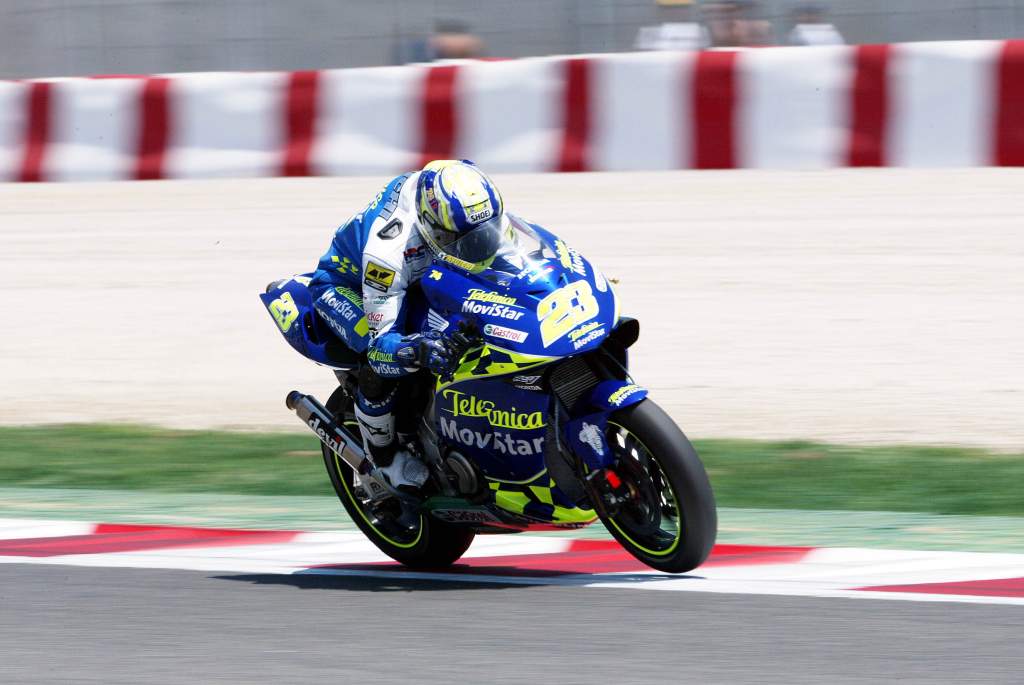 Dropped into the team at only 21 years old and with no experience on the world stage barring a single WSS podium a few weeks earlier, Kiyonari was a replacement for fellow Japanese rider Daijiro Kato following his tragic death at Suzuka in 2003.
Up against it from the start, the young rider – who would subsequently become a three-time British Superbike champion – never really got to click with MotoGP machinery, finishing the year 20th overall and with a best performance of just 11th.
14 Kousuke Akiyoshi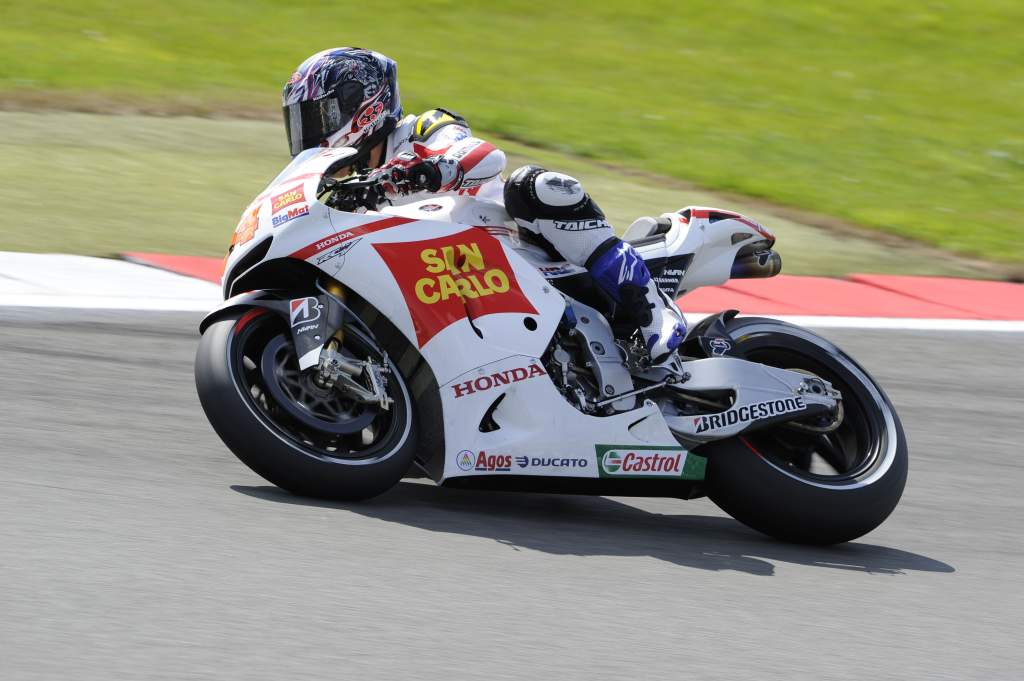 All-Japan Superbike star Akiyoshi made just one ride for Gresini, deputising for Hiroshi Aoyama when he in turn was promoted to Repsol Honda for the 2011 Dutch TT to replace the injured Dani Pedrosa.
The Honda test rider didn't embarrass himself, either, delivering a 13th placed finish at Assen.
13 Hiroshi Aoyama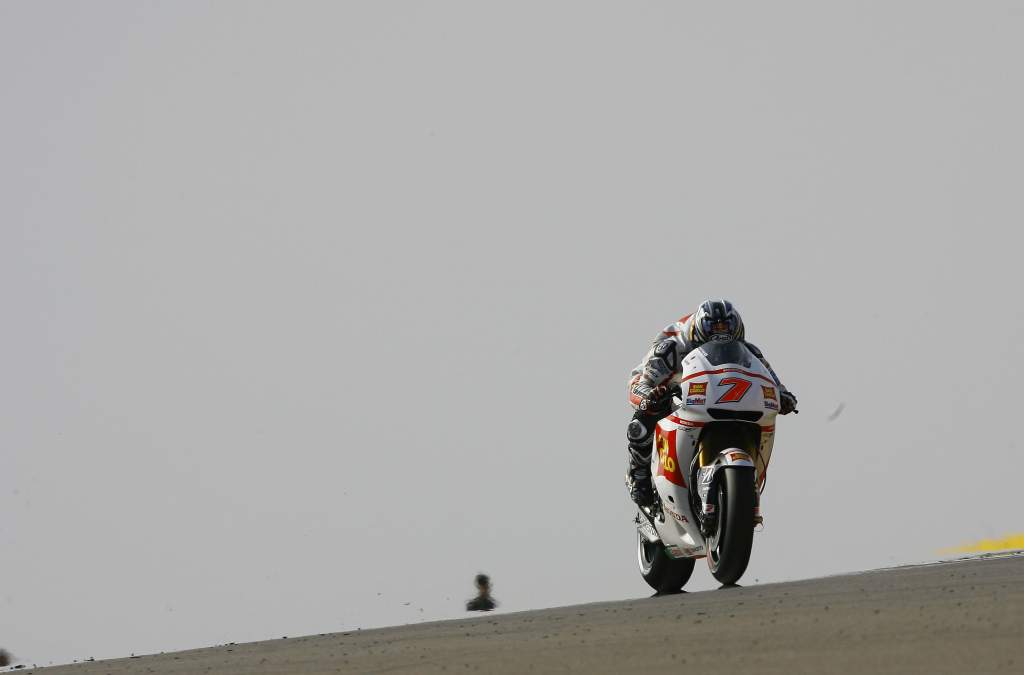 Aoyama's sole year with Gresini in 2011 was somewhat underwhelming by the team's standards even if the former 250cc world champion arguably did nothing wrong.
Consistent throughout the year with only two DNFs, it was just a case of no fireworks from him, with a best of fourth and half his finishes coming inside the top 10.
12 Shinya Nakano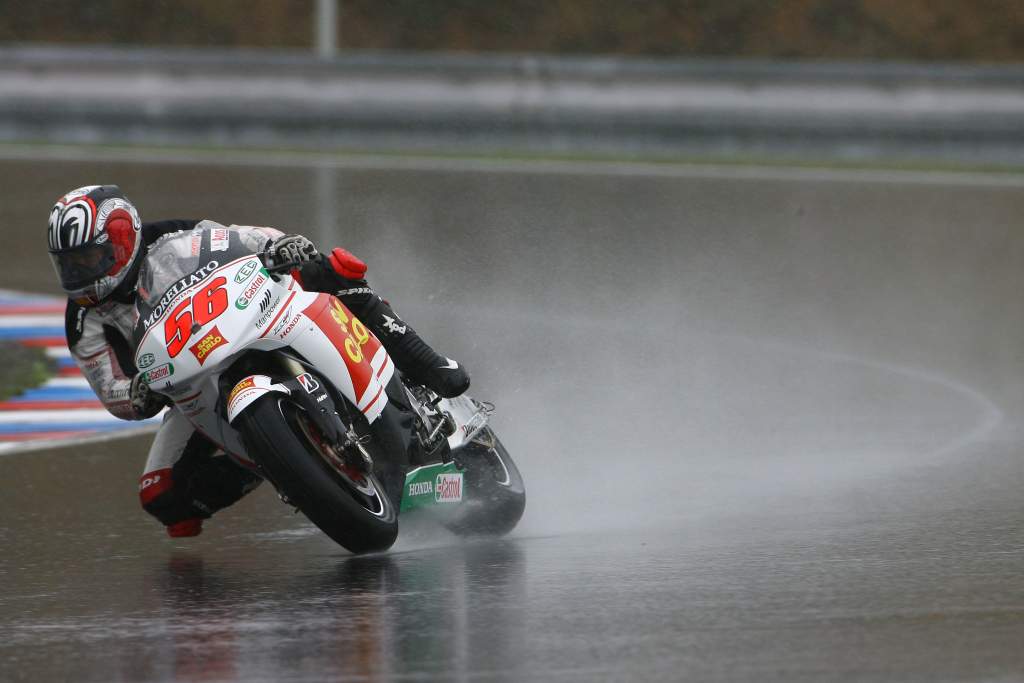 Joining the team for a single season in 2008, former factory Kawasaki rider Nakano had a solid if unspectacular time at Gresini.
Finishing all but one race in the points but never on the podium, he ended the year in a respectable ninth, his best championship finish of his seven seasons of four-stroke MotoGP racing.
11 Michele Pirro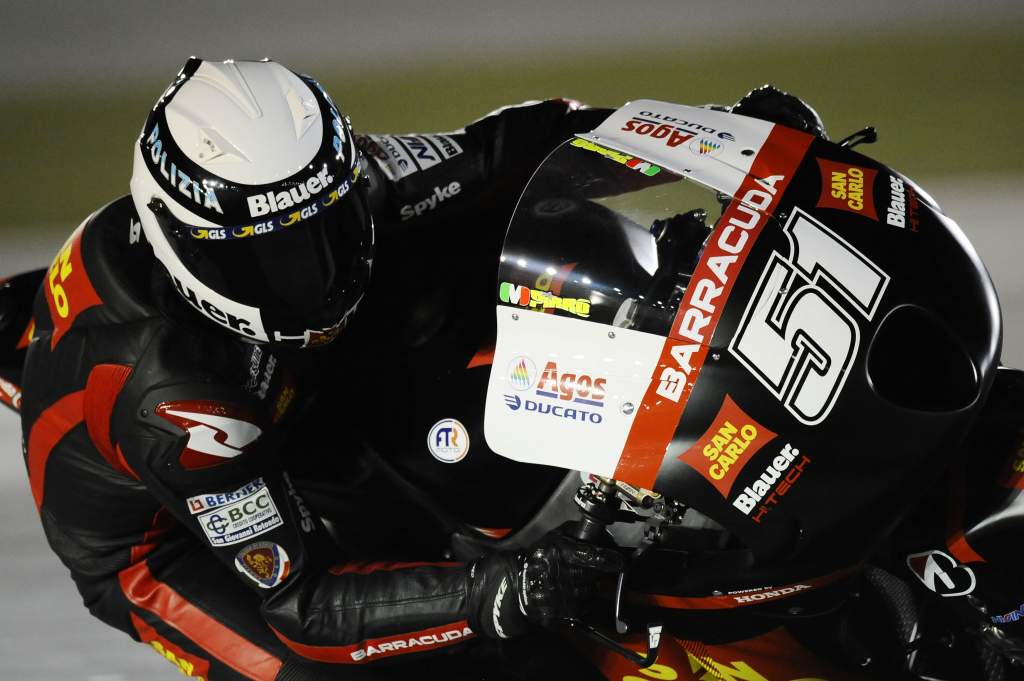 Now obviously best known as Ducati's test rider and go-to injury replacement, Pirro actually made his MotoGP debut with Gresini after graduating from its Moto2 team, with a victory only a few short days after the death of Marco Simoncelli one of the many bittersweet moments in the team's history.
Gresini's first CRT rider and on a FTR Honda MGP12 that wasn't quite at the same level as some of his rivals' bikes, the Italian nonetheless enjoyed a decent debut year, finishing 15th overall, second in the rookie of the year standings to Stefan Bradl, and third CRT behind the impressive Aprilia pair of Aleix Espargaro and Randy de Puniet.
10 Michel Fabrizio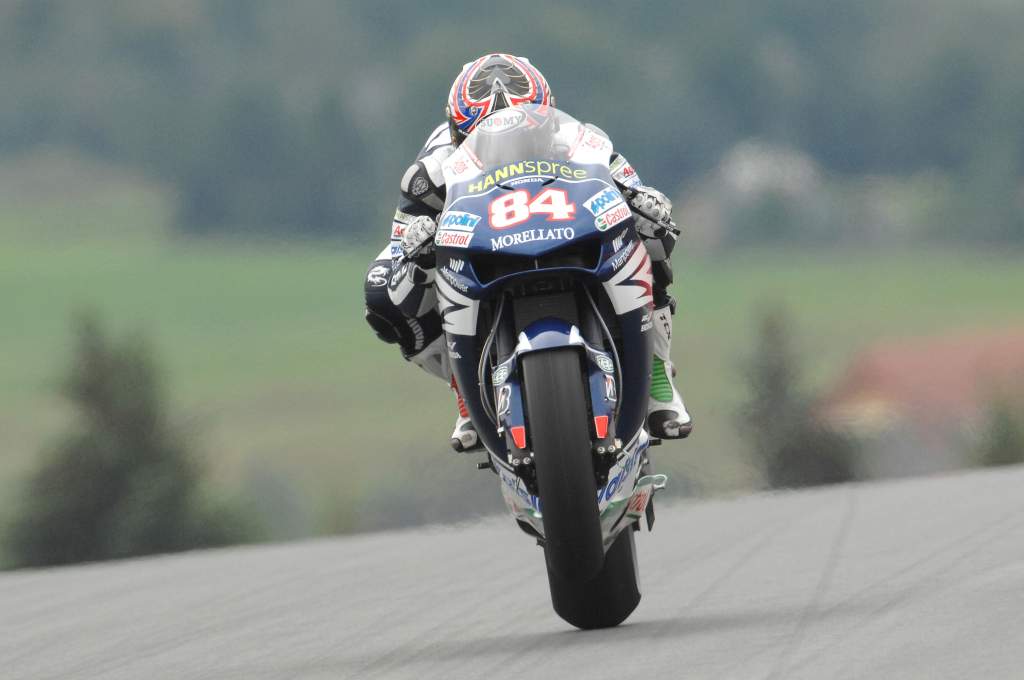 Very much a superbike rider by 2007 despite an early attempt at MotoGP with the abortive WCM Harris team in 2003, Fabrizio was drafted into Gresini for the German Grand Prix to replace Toni Elias.
It marked his second attempt at riding for the team after breaking his own collarbone in practice while replacing Elias at Donington the year prior.
At the Sachsenring, he finally got to race – delivering a solid top-10 finish against established factory opponents.
9 Scott Redding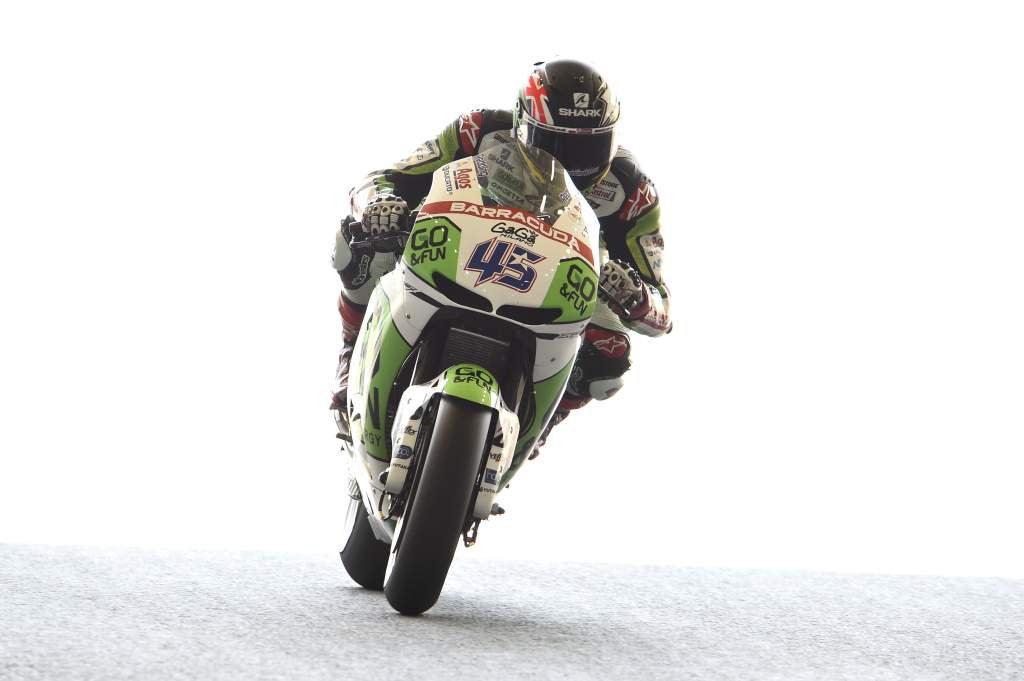 Much was expected of 2014 rookie Redding, even if it was by then apparent that Honda's production racer RCV1000R wasn't the bike to be on thanks to a dramatically different in design philosophy from some of the other machines in that class. But despite this creating a significant disadvantage, the Brit nonetheless delivered an impressive season for Gresini.
Ending the year in 12th and impressively with only two no-scores, it was enough to make him second in the rookie of the year standings and second in the open class, beaten in both only by two different Espargaro brothers, Pol and Aleix.
8 Alex de Angelis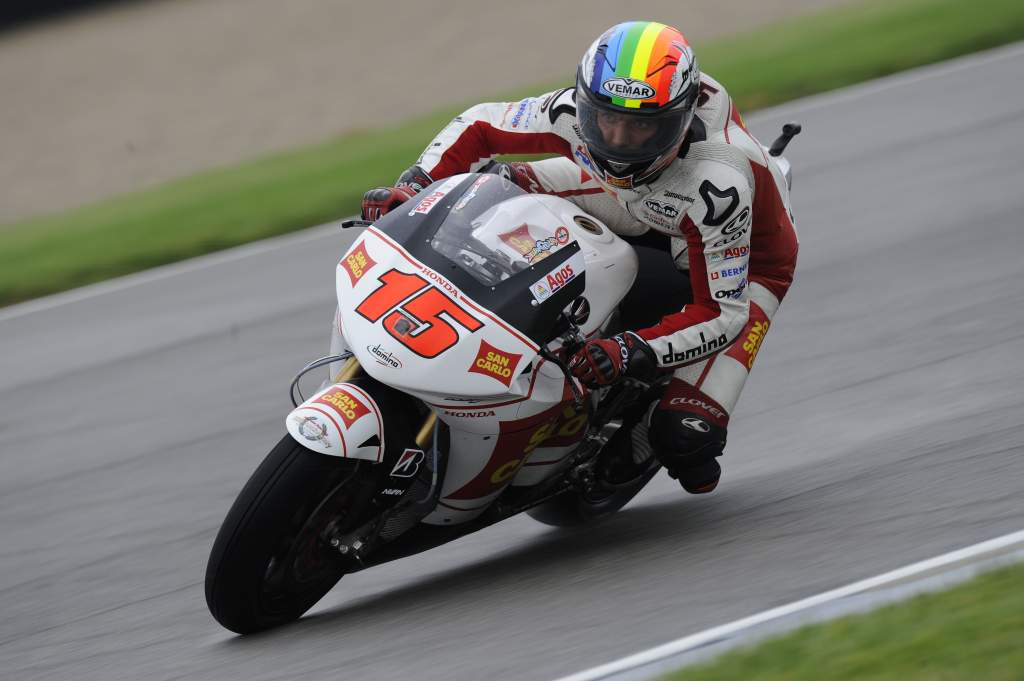 Someone who's occasionally overlooked in the grand scheme of mid-noughties MotoGP performances, Sammarinese rider de Angelis had a quietly impressive stint at Gresini over the years. Fourteenth and then eighth in the championship in his two years with the team, he only set the world alight once – with an impressive second placed finish behind Jorge Lorenzo but ahead of local hero Nicky Hayden at Indianapolis in 2009.
7 Colin Edwards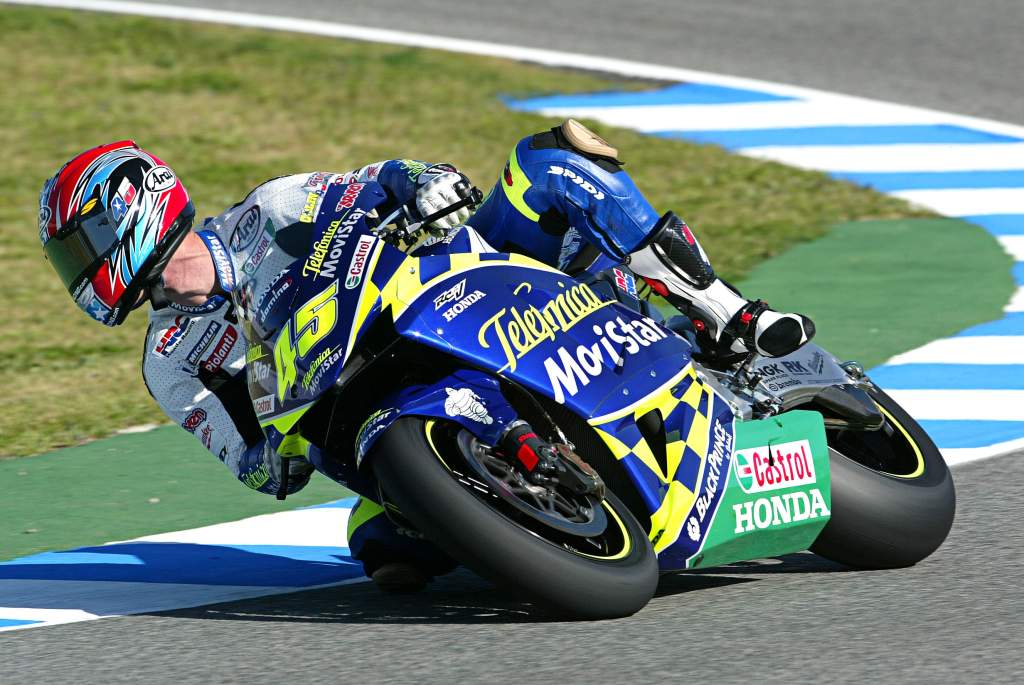 Joining the team for his second season in the premier class after a rough rookie year with Aprilia's bloodthirsty RS Cube, double World Superbike champion Edwards faced lofty expectations – and while he delivered an impressive year, he was ultimately outshone by teammate Sete Gibernau.
Finishing the season in fifth overall, and with two podiums to his name, was by no means a disappointing year for the Texan, though – good enough, in fact, to see him tapped up to become Valentino Rossi's team-mate for 2005.
6 Toni Elias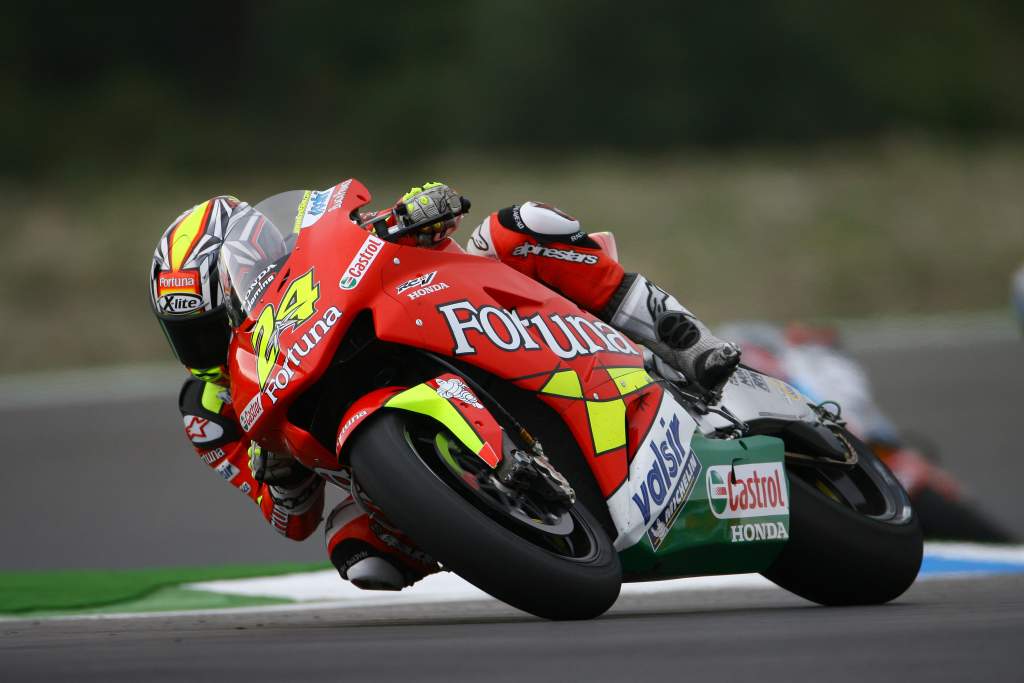 Spending three seasons on and off with the Gresini team from 2006 to 2009, Elias perhaps never quite lived up to his potential despite the occasional good result. With a best of seventh in the championship and four podiums in his time there, he was regularly fast but more often than not was fighting for top tens not podiums.
However, he managed to do what many on this list tried and failed to achieve for Fausto Gresini, and he did it in incredible style, stealing a race win from Rossi. Coming from 11th on the grid to ride through the pack, he won on the line by a mere 0.002s to arguably cost Rossi the 2006 crown.
5 Alvaro Bautista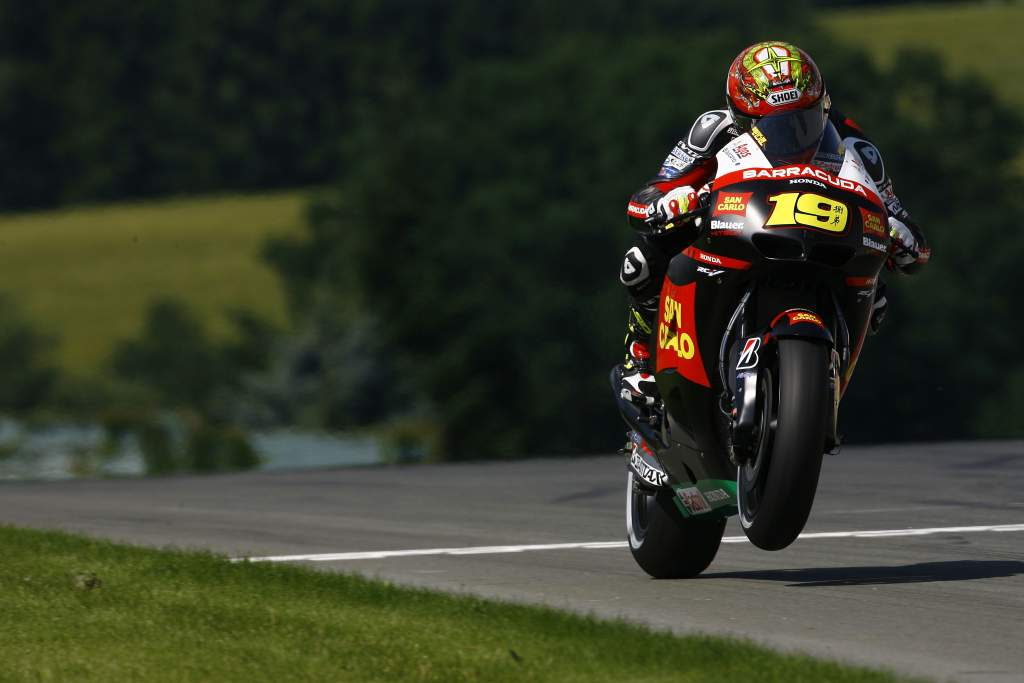 One of the longest-serving Gresini racers thanks both to his time on a Honda and his seasons under the Aprilia colours as well, Bautista was very much the best of the rest at a time when MotoGP was dominated by factory machines.
The premier-class had undergone a wholesale shift from the early days when Gresini's satellite bikes could fight for victories nearly every weekend – but Bautista was still able to deliver on occasion.
Three times a podium finisher in three seasons and chalking up bests of fifth and sixth in the championship, it's not a record to be sneezed at a time when being an independent team had become a lot more difficult.
4 Marco Simoncelli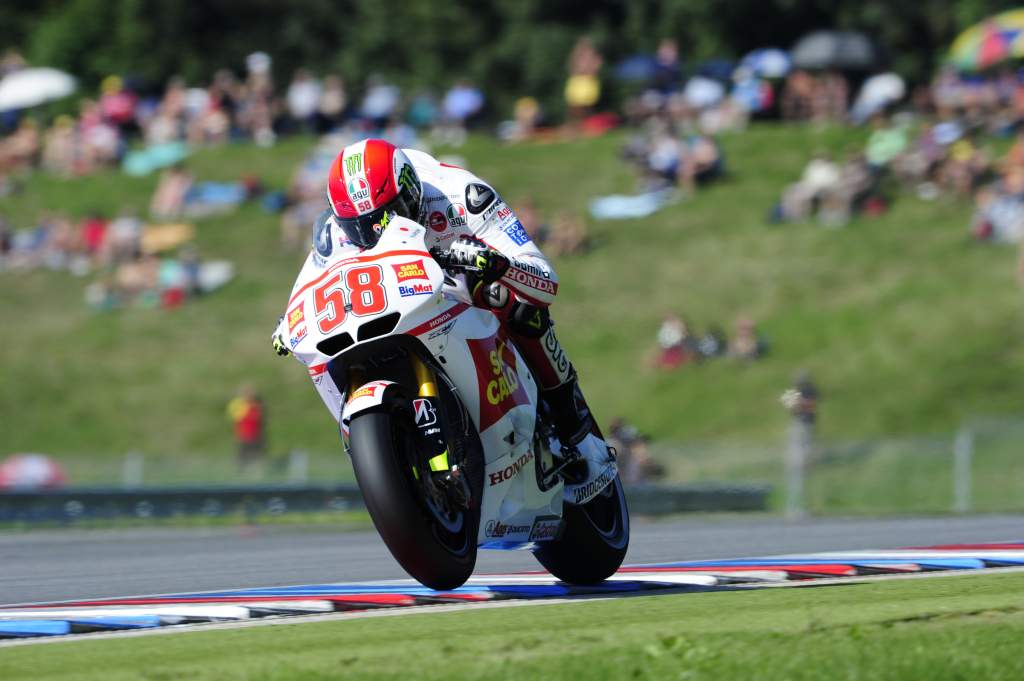 Simoncelli was the right character for MotoGP at just the right time. Wild, loose, aggressive and hard to dislike, the young Italian came into the series with Fausto Gresini preparing to shake things up, and that's exactly what they did.
Always the centre of attention not just because of on-track antics but because of his fun-loving personality off the bike, it's no surprise he rapidly became a fan favourite.
And while his results took a bit of time to get up to speed, he was just starting to break through when the unimaginable happened at Sepang in 2011. Coming just a few days on from his career-best result at Phillip Island, Simoncelli's death remains a black mark on the sport's history, and the question of what would have been possible on full-factory Hondas in Gresini colours for 2012 will unfortunately remain unanswered.
3 Daijiro Kato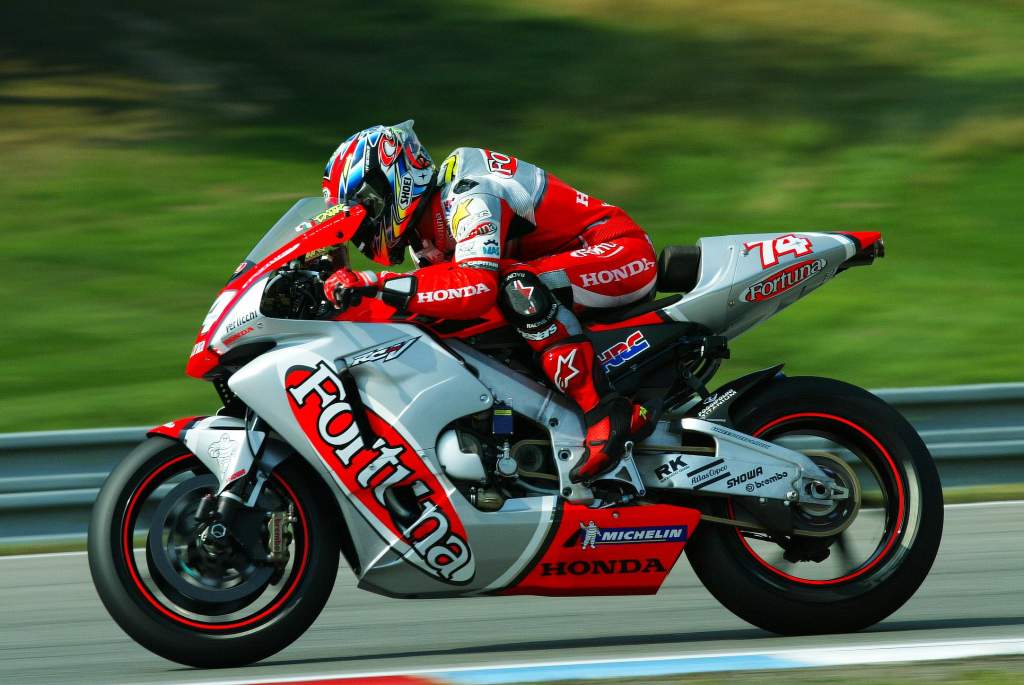 For a team scarred by tragedy throughout its history, the loss of Kato in a crash at his home race in 2003 is possibly the one that has created the biggest 'what if' of modern MotoGP racing. Kato had been a sensation since arriving at Gresini in 2000, first finishing third and then first in the 250cc championship before graduating to the premier class.
Seventh in his first season as a MotoGP rider and on the podium almost right away despite starting the season on a two-stroke NSR500 and only getting promoted to an RC211V at the half-way point, he was starting the 2003 championship with so much potential, until a bad crash at Suzuka (and a medical response that raised serious questions) denied us the chance to see it fulfilled.
2 Marco Melandri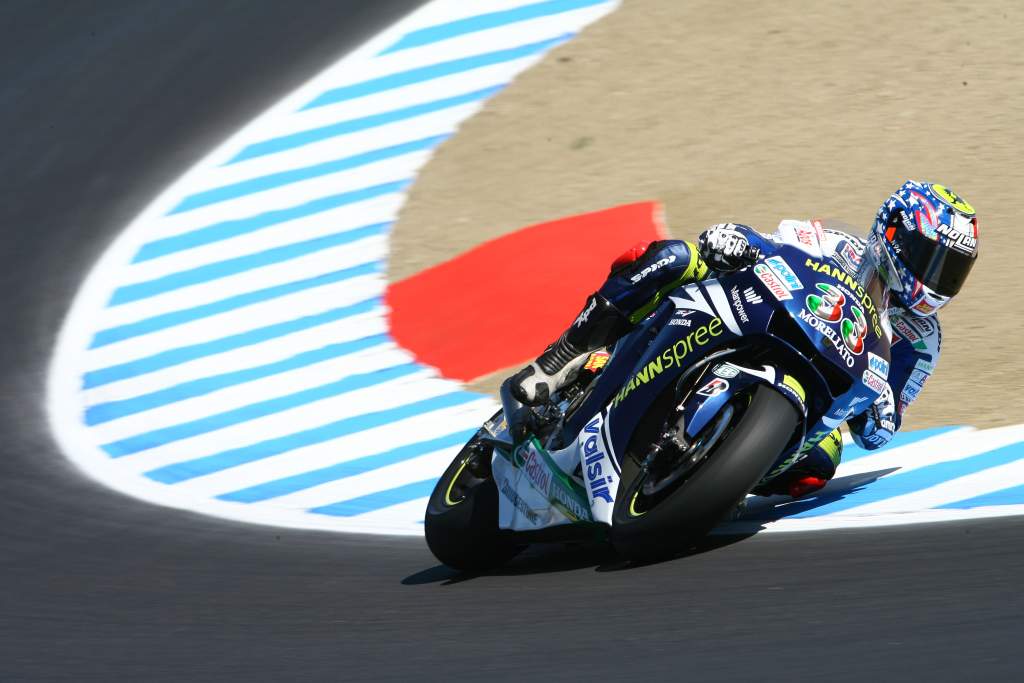 Second, fourth and fifth in the championship, against the might of Rossi and the rest of the MotoGP world, on satellite machinery, means that Melandri's record remains one of the most impressive of any independent rider in the modern era. A regular rival to close friend Rossi, he chalked up five wins in his first three seasons with Gresini at the height of the team's strength.
Perhaps even more indicative of his talent and success with the team, he was the only Honda rider apart from Dani Pedrosa to stick an 800cc RC212 on the podium in 2007, battling against a difficult machine designed specifically for the Spaniard, even if the rest of the season was somewhat disappointing compared to the 990cc era.
1 Sete Gibernau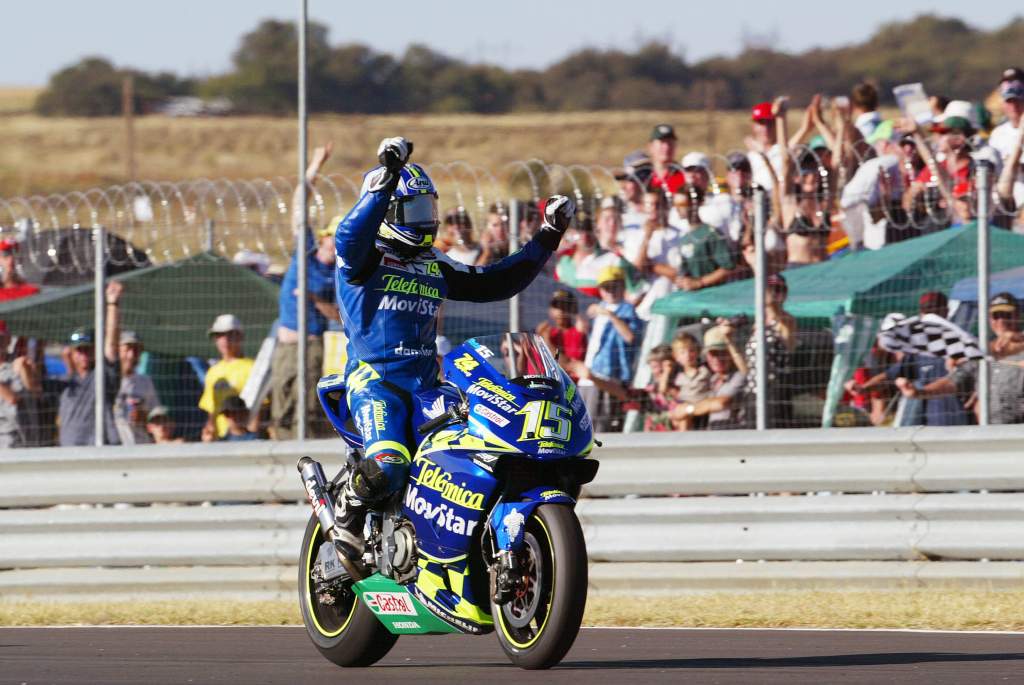 For the best part of Valentino Rossi's dominant years, Gibernau was the only man who could consistently challenge him – and you have to think were it not for the all-conquering Italian, Gibernau's own history would look very different.
Twice a runner-up in 2003 and 2004, an eight-time race winner and a podium regular, his record is nothing short of exceptional for a satellite rider.
What stands out even more than that record though are the memories of Gibernau and Rossi dicing week in and week out. Sure, it always had an air of a cat playing with a mouse, but at a time when the sport was being dominated by one name, the Spaniard was one of the few riders ton bring a bit of excitement to races.