Is 34 points a big championship lead? Not with 10 races of the 2022 MotoGP season still to go, Aleix Espargaro feels.
"For me, the problem is not the points. It's just 30 points, not so much – if he crashes in Assen and I win or finish second, it would be 10 points. The problem is that he is always faster than me on Sunday."
Espargaro is certainly right in identifying the big problem, ie that of Fabio Quartararo being just too quick in race trim. And he is also correct from a mathematical standpoint – there are 250 points left up for grabs, with Quartararo's current lead just 13.6% of that.
Beyond Quartararo, Espargaro is the only rider on the grid who can guarantee themselves the title by pulling a Marc Marquez and winning 10 races on the trot. If he does that – quite the ask, obviously – then whatever Quartararo does, the trophy is going to Aprilia.
So, that's the good news. But the bad news – which substantially outweigh the good news – is that in MotoGP a 34-point lead is actually massive, and that Quartararo seems custom-built to preserving it.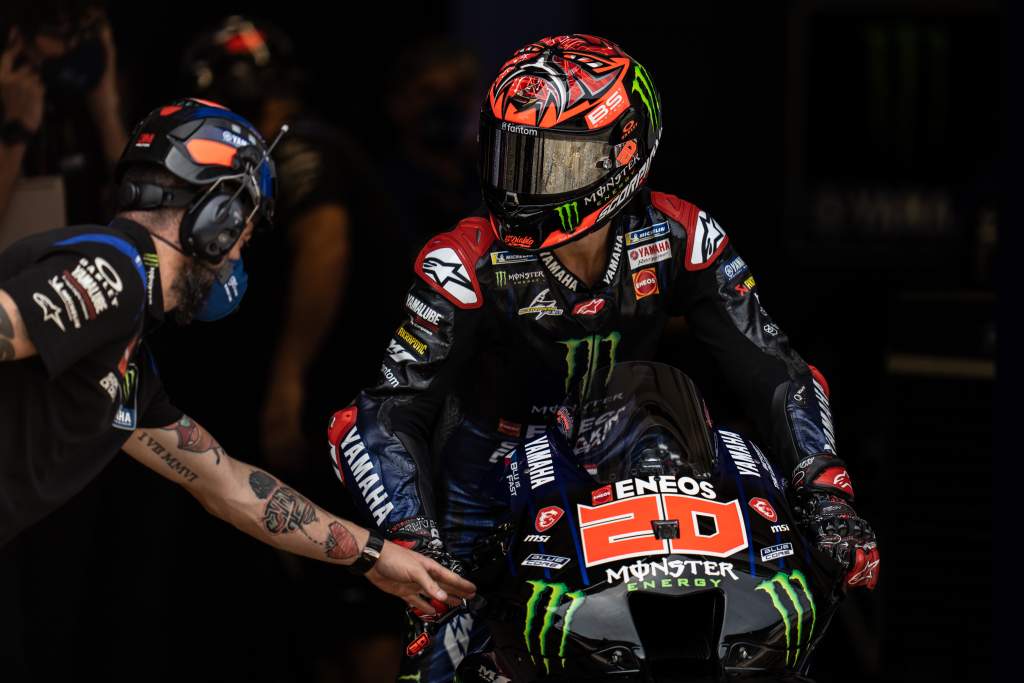 The easiest point of reference is 2021. Last weekend's Sachsenring round marked the halfway point of this campaign and, at the halfway point of last season post-Assen, Quartararo possessed the very same 34-point lead.
Francesco Bagnaia was the quicker rider over the second half of the season, but Quartararo preserved his lead with relative ease.
A MotoGP title campaign certainly isn't doomed when somebody drops 30-plus points off. Joan Mir was 48 points off Quartararo after three races in 2020, and would clinch the title with a race to spare. Marquez was 37 off Maverick Vinales after the first two grands prix of 2017 and recovered to win it all.
But those were start-of-season deficits. When it's the midpoint, and your championship frontrunner is clear, massive turnarounds are virtually non-existent.
Remember how a seemingly quicker Jorge Lorenzo had to overturn a big gap to Valentino Rossi to claim the 2015 crown in contentious circumstances? That was just a 23-point margin, and – admittedly in a different MotoGP, where there were fewer frontrunning bikes – it felt huge.
Under the current premier-class points system – in use since 1993 – only one rider gave up a points gap bigger than what Quartararo currently has. That was Nicky Hayden, who let a 42-point lead slip, and still gathered himself to win the 2006 championship.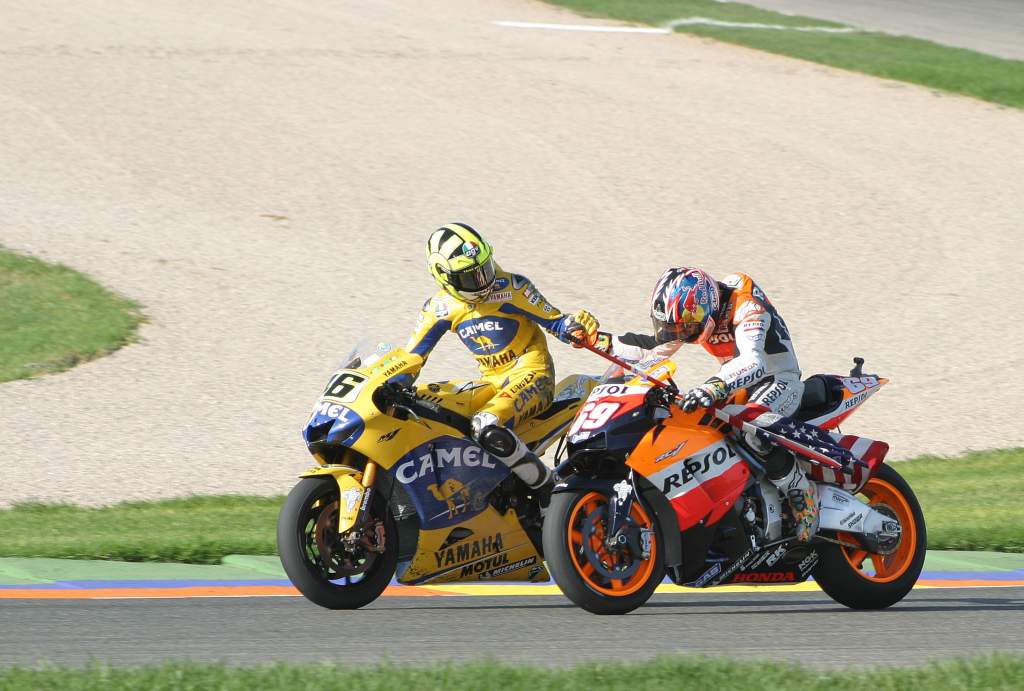 Before that, for anything even remotely comparable, you have to go to Daryl Beattie being unable to preserve a 29-point advantage over Mick Doohan in 1995. And of course, right before the introduction of the current points system, there is the Doohan case of 1992, in which he enjoyed a huge lead but suffered a terrible, season-destroying injury – which is certainly not the way anyone, including Espargaro himself, would want to see the 2022 title decided.
But to cast history aside for a moment, let's interrogate Espargaro's point that it would only take a Quartararo off at Assen to bring him right back in it.
It's obviously correct – but it's just so, so unlikely. To give you some context, Mir has the same amount of crashes in the last four races as Quartararo has in races since the start of 2020.
---
How many in-season crashes do MotoGP full-timers have in 2022?
Marco Bezzecchi – 13
Enea Bastianini – 12
Alex Marquez – 12
Pol Espargaro – 10
Marc Marquez – 10
Jorge Martin – 10
Brad Binder – 9
Francesco Bagnaia – 8
Joan Mir – 8
Johann Zarco – 8
Darryn Binder – 7
Remy Gardner – 6
Aleix Espargaro – 6
Jack Miller – 6
Takaaki Nakagami – 6
Fabio Di Giannantonio – 5
Raul Fernandez – 5
Alex Rins – 5
Luca Marini – 4
Franco Morbidelli – 4
Miguel Oliveira – 4
Fabio Quartararo – 2
Andrea Dovizioso – 1
Maverick Vinales – 0
---
Two crashes – one in COTA qualifying, one in Jerez practice. Only Andrea Dovizioso and Maverick Vinales have fewer, and both have throughout their MotoGP careers been exceptional at staying on their bikes. So has Quartararo.
Could he start crashing at Assen? Absolutely. Could he get caught up in an accident like the one that effectively snuffed out Bagnaia's title charge at Barcelona? Absolutely. But both are very, very unlikely.
And if Quartararo does continue to stay on the bike, the problem for Espargaro is that MotoGP's points system – certainly more so than its four-wheeled counterpart Formula 1's – is fairly kind to the riders who make sure they finish. So, say, Espargaro winning at Assen while Quartararo is limited to seventh place would be a good start, but it would still not be a massive swing.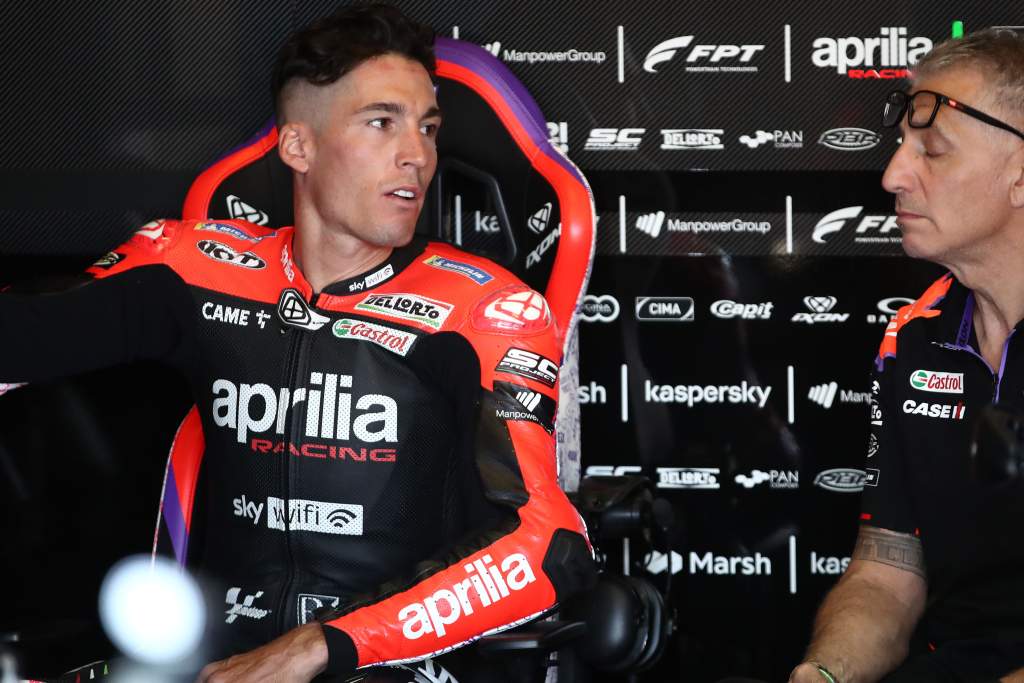 Ultimately, none of that is something Espargaro can control. And he is spot on when he says that "the problem is that on Sunday he is faster than me and I need to find some speed". That would be accurate whatever the championship picture.
Yet the existing 34-points gap means that Espargaro doesn't just need to get better. He also almost certainly needs Quartararo to get worse.