Repsol Honda rider Pol Espargaro has admitted that the manufacturer is in a 'mess' after another disappointing day for the team's new signing at today's Spanish Grand Prix.
Finishing the race at Jerez in 10th, one place behind the still not fully recovered Marc Marquez and six places behind satellite rider Taka Nakagami, he hit out at the state of things at Honda after the race.
Completely lost with the state of the current RC213V, Espargaro was dismayed after his fourth disappointing finish from four races – a situation made worse by a strong preseason testing program that had initially filled him with hope.
"The feeling was bad, with no traction and no turning," he complained after the race. "Our speed is not good, I can't ride smoothly, the pace didn't come, and I just try to make up more and more on the brakes until the brakes give up and I go wide because in the other areas – we are a mess."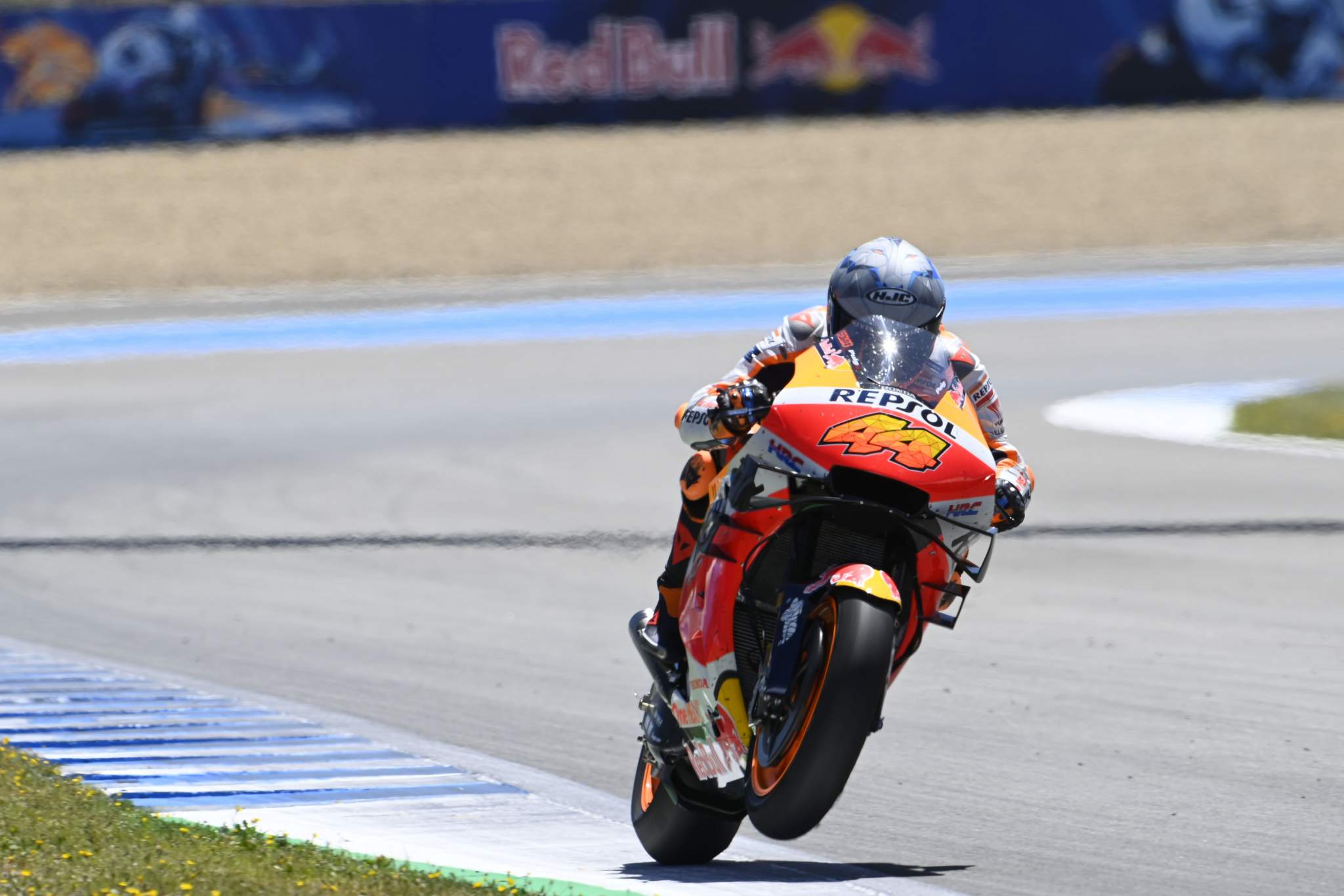 Making matters worse for him, he says that there's zero unity within the Honda camp right now when it comes to bike set-up. With Marquez using a machine radically different from what he's used to as he attempts to counter his physical limitations and Honda's satellite riders typically receiving lesser spec machinery from the factory duo, it's a combination that's making Honda rookie Espargaro's life harder.
"The problem I have now is that I don't know if I'm good or bad," he explained, "if the bike is the problem or if I am, if it's the package I'm using or my riding style. I'm a little bit confused because there is the same confusion inside the factory at the minute. For me who is new I have this confusion because I haven't tried many things.
"They work so big but right now I'm so small because my knowledge is zero. I cannot help them and they can't help me. I can't check anything to help myself because everyone is in a different way."
To make things even more difficult for him right now, it seems like at least some of those various Honda packages are managing to work correctly for his compatriots. LCR Honda rider Nakagami enjoyed his best result of the season – and in fact matched his best-ever MotoGP finish in fourth – and was frustrated after the race that he in fact hadn't been able to finally make it onto the podium.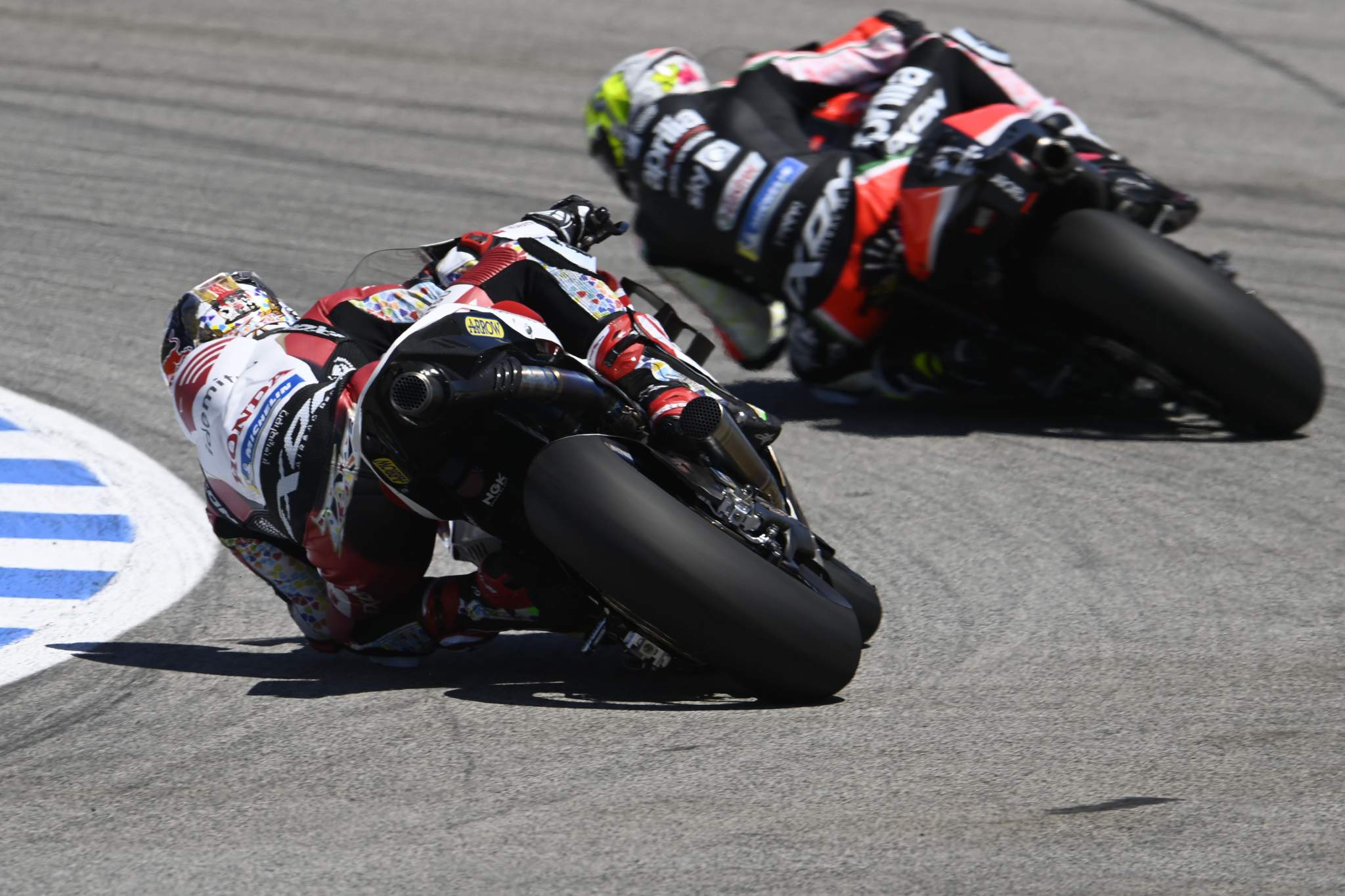 "The race was tough and 25 laps were tricky," he said afterwards, "and I'm very proud of my performance. The race pace was fast but I was able to keep the rhythm and had a really good feeling from the bike from the very beginning of the race.
"We were very close to P3 and the podium, only six tenths, and that gave me mixed feelings after the race. I was 50% proud and happy and 50% not quite disappointed but I cried when I came into the box because I started to think about how the first podium was there."
Things were more upbeat on the other side of the Repsol Honda garage from Espargaro, too, with Marc Marquez at least understanding that while he wasn't performing at his usual level, that's more to do with his ongoing physical recovery than with the current limitations of the bike.
"Of course today we would have liked to be further ahead but we should be happy," said the eight-time world champion. "In Portimao, we finished 13 seconds behind the leader and here only 10, this is the main target. Like in Portimao I felt strong in the middle of the race, but I lost some time at the start and the end of the race and overall I felt like we have made a big step compared to our last race. I can now understand more about the bike."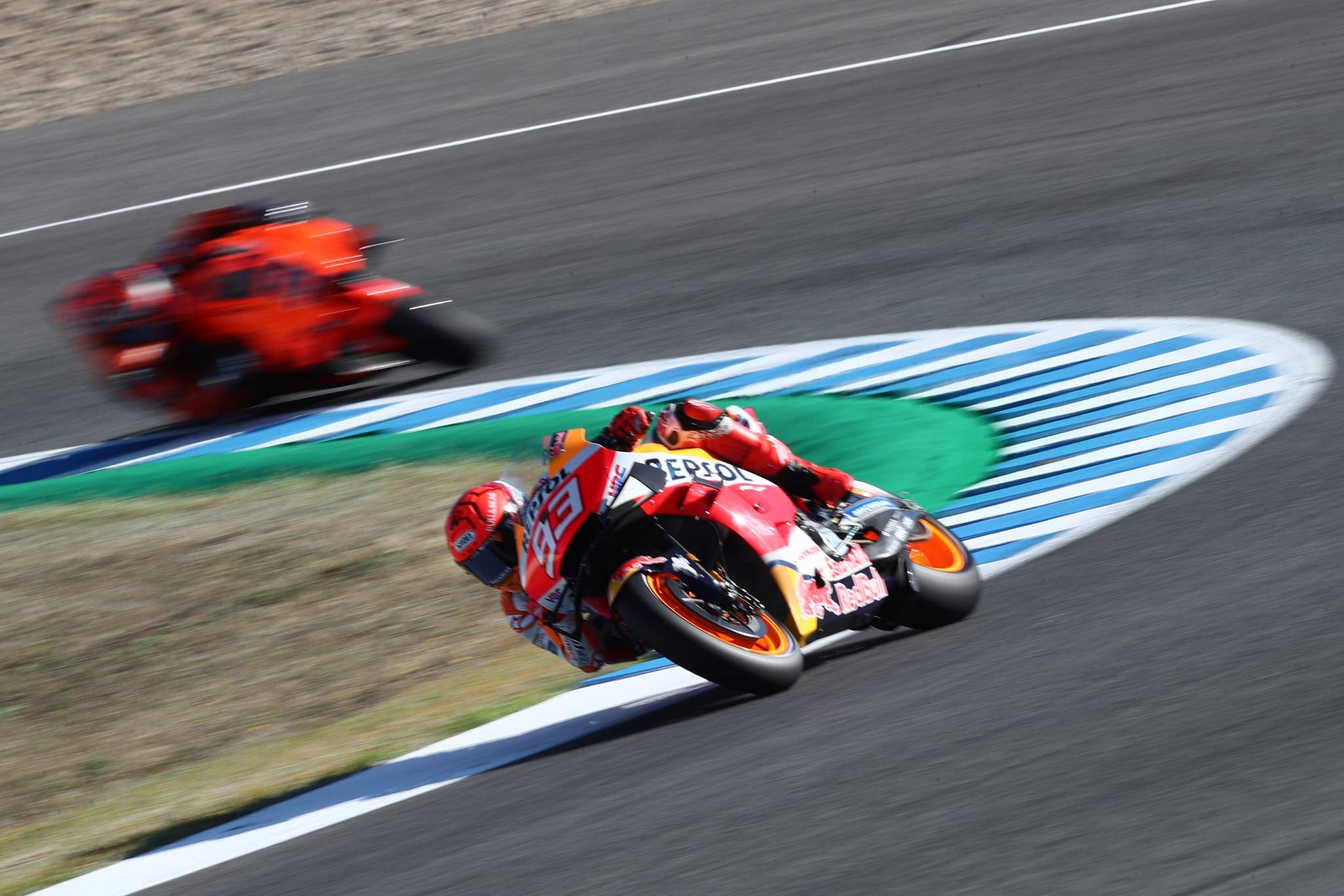 However, there's one ray of sunlight in the darkness for Espargaro, with a one-day test at the Spanish circuit tomorrow giving him eight hours to experiment with what Honda's other riders are doing and make an attempt to get back on track.
But, while he's hopeful that they might be able to find a solution, he also warned that it's going to take more than just a new set-up to resolve the underlying issues, instead of hoping for a Honda culture shift that he might find harder to create than it was at previous manufacturer KTM.
"We're going to use the test as a proper test, and do what Honda wants. I am just an employee and I will do what they want and try what they want me to try with different packages and different lines," he said. "Let's see which one works better, but that's how it is. There were different packages and different Hondas in today's race.
"I'm 10 seconds from the leader and in 10th, and Marc is in ninth. We're all using different packages, he's using one and I'm using another, the satellite team has a different one. So tomorrow I'm going to try different things, see what they want me to test, and see if we can improve the global situation because I think right now we're trying too many different things and it's hurting the group."