The role Ducati's fleet of bikes might be playing in the MotoGP title race has not yet come under massive scrutiny simply because the title race itself is only just barely hanging on and looks relatively unlikely to go the distance into the Valencia finale.
But were the in-form Pecco Bagnaia just a bit closer in the standings, it would've rendered the aid he's received from the fellow red bikes a bit more noticeable – be it Jack Miller and Enea Bastianini taking points off Fabio Quartararo at Aragon, Miller playing a big part in Bagnaia's Misano win by divebombing past Quartararo and then holding him back for several laps, or Miller and Jorge Martin surrendering positions to Bagnaia at Austin without a battle.
There was nothing nefarious in the least about any of the above, as only Miller's blatant wave-through of Bagnaia at Austin qualified as obvious team tactics rather than acting out of self-interest, and even then it – at least by Miller's account – did not qualify as an actual team order.
"I saw '[Joan] Mir +' whatever it was [on the pit board], it might've been .8, and then I saw 'Pecco Bagnaia +0', he caught the .8 that was there before, and I was struggling, and I didn't want to f**k his race up any more than I needed to," said Miller.
"So I just said, 'come past, I'm struggling here' – he clearly had good pace at that point in time, so, one less overtake to do, it's easier."
Though Miller had spoken of being a wingman to factory team-mate Bagnaia's late-season title challenge previously, it's worth noting that he did pass Bagnaia himself earlier in the race and only yielded once hamstrung by tyre drop-off.
As for Pramac rider Martin, he stressed post-race that he'd put up a much bigger fight against Bagnaia if not for his impending penalty – incurred by an off-track moment that may be ungenerously read as a cunning attempt to let Bagnaia get closer but was instead pretty obviously just the rookie running out of stamina towards the end of a grueling race.
"For sure if I didn't have the long-lap [penalty], I would try to overtake him back – but, you know, he's also battling for the championship, it would be a bit risky if I tried," Martin told MotoGP.com.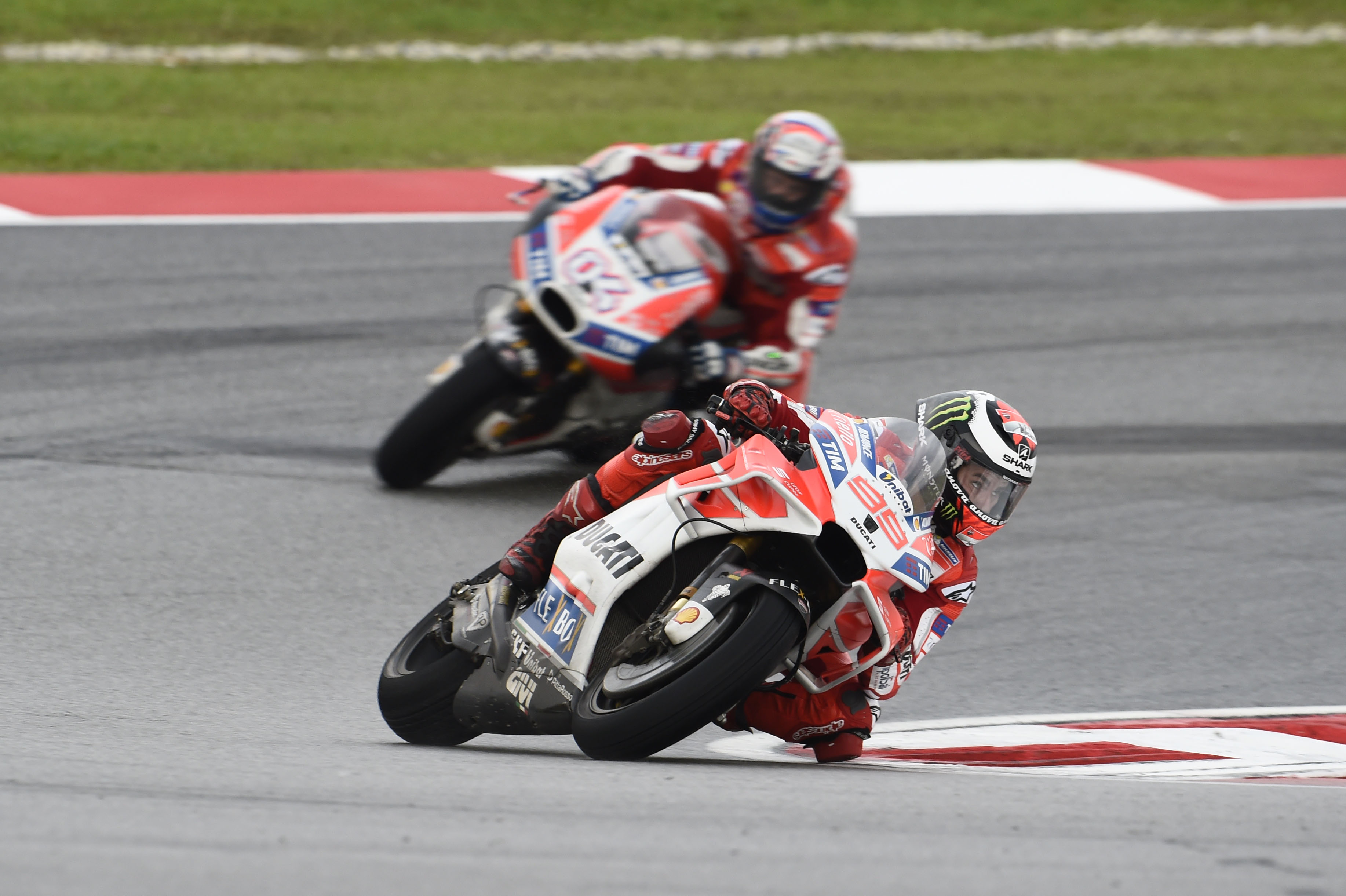 The MotoGP world is fairly sensitive to team orders and team tactics, and it's funny that virtually every recent recurrence of the topic has been linked to Ducati one way or another – from Jorge Lorenzo's 'Mapping 8' order to Danilo Petrucci publicly offering his services for Andrea Dovizioso's title campaign.
Neither ended up mattering at all of course, as Lorenzo ignored the now-famous order and then fell anyway, while Petrucci was never really called on to run interference for Dovizioso, and would have either way found it impossible to do anything to prevent Marc Marquez from absolutely romping to the title that year.
This year, too, it looks like it will not matter in the least. Quartararo did touch upon a lack of fellow Yamahas up front earlier in the season, and probably felt quite isolated qualifying in the very middle of a Ducati 1-2-4-5 at Misano, but it hasn't done much to stop him from racking up the points.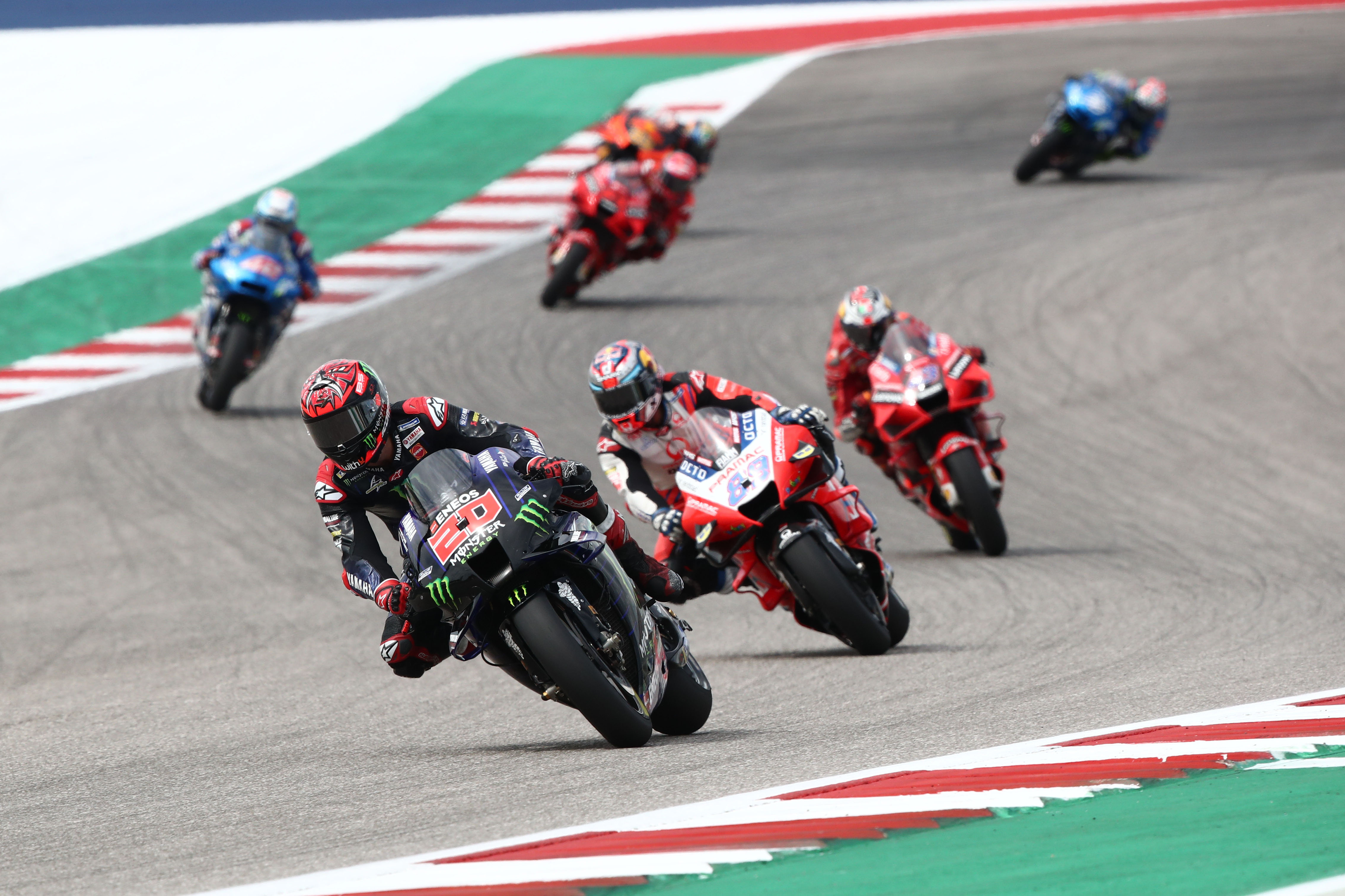 But what about 2022, when Ducati makes up one-third of the grid, with five of its riders supplied with factory-spec machinery and the impressive Bastianini, while not among them, still getting an upgrade?
If Bagnaia manages to reassert himself as the top Ducati early in the season, then he may be able to count on an incredible support fleet. Miller, Martin and Johann Zarco all have obvious frontrunning capability, Luca Marini should be a bigger factor on a newer Desmosedici and Bastianini will probably be right in the mix despite slightly outdated machinery if his current heroics on a 2019-spec bike are anything to go by.
Of course, that first 'if' is a big 'if'. Martin and Miller in particular are destined to go into the season aiming for the very top, and one or the other may be less compliant than would be ideal depending on what the outlook for the 2023 factory rider line-up is.
And, of course, by then Franco Morbidelli will be much fitter and Andrea Dovizioso much more familiar with the Yamaha M1, so the Japanese manufacturer could also enjoy something of a 'fleet' rather than the Quartararo one-man-army it's currently relying on.
But still, of MotoGP's manufacturers Ducati is by far the best-poised to end up in that perfect balance of having a line-up that's strong enough to take big points off rivals but not strong enough to where there is no top dog to lean on.
It already has that very balance in 2021, and it looks formidable – but it may have come too little too late.
But if Bagnaia maintains his current performance level into next year, surrounding him with a better support roster than any other MotoGP brand could hope for may just be Ducati's best chance at a premier-class riders' title since 2007.