Coming into the 2022 MotoGP season, Ducati made a series of significant last-minute revisions to the spec of its Desmosedici – revisions that contributed to a rocky start to Pecco Bagnaia's championship charge.
But with the damage from that rocky start – in which Bagnaia finished no better than fifth in the first five races – mitigated and a world title in hand, it seems that the lessons of that difficult development period are being taken on board.
That means a new approach to the way in which Ducati is preparing for the coming 2023 season and a bike that's going to feature little in the way of radical change.
This time last year, the impression was that the GP22 was an evolution of the previous bike – but we know now that wasn't quite the case, thanks in part to a two-year development ban imposed by the COVID-19 pandemic.
With manufacturers unable to change engine specs from the one locked in for 2020 until the start of last season, the characteristic of the final design selected for 2022 wasn't quite the right one – forcing a last-minute spec change for Bagnaia and factory team-mate Jack Miller, who went back onto an older spec. But the two Pramac riders and VR46's Luca Marini had to keep the new one.
The end result might have been successful, but it also ate into Ducati's limited testing time and forced Bagnaia to start the season on the back foot, something that prompted an apology from the team after he aired his grievances with how Ducati had put together its testing programme.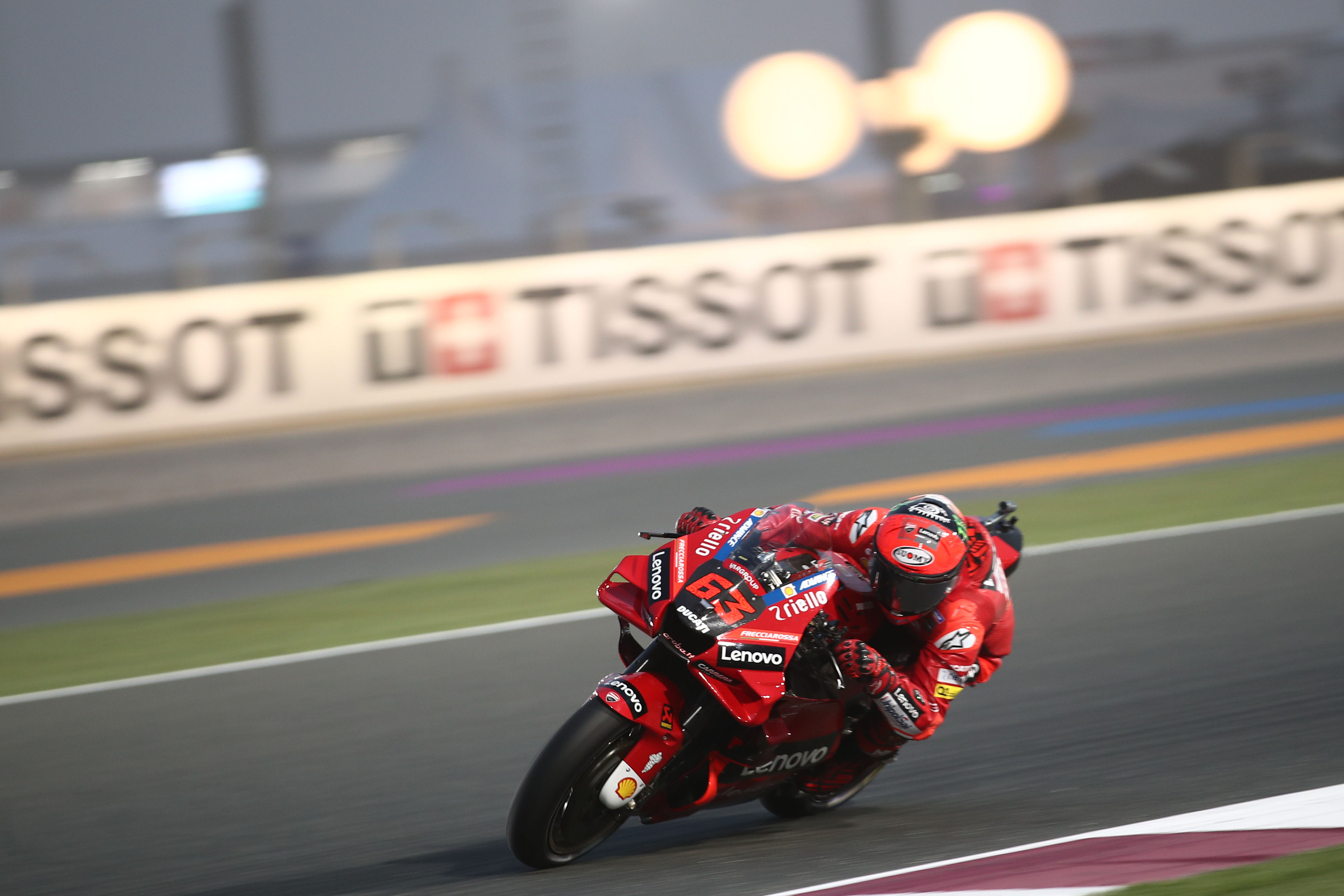 "In the past, it wasn't like this," Bagnaia explained after crashing out of the season opener in Qatar, where he scored zero points after falling and wiping out fellow Ducati rider Jorge Martin. "You had satellite teams, independent teams, who worked more on these things.
"I am not a tester. I am here to win. I am here to concentrate on riding in the best way possible, and looking at the testing we only had five days of it and we should use them to test, not the race weekend.
"The setting was not OK for the track, the electronics weren't OK. We weren't ready."
Speaking exclusively to The Race after the Qatar race, won by Bagnaia's new 2023 team-mate Enea Bastianini on an older 2021-spec bike, factory Ducati team manager Davide Tardozzi acknowledged "it was our fault, not Pecco's".
And, it seems that a lesson has been learned, even though Tardozzi told MotoGP.com after the conclusion of the 2022 season that Ducati was wary of rivals "making a huge step".
"We think we have a competitive bike, we don't to make a revolution, we want to just make a slight evolution," he conceded.
"It's always difficult to improve a very competitive bike," said Ducati sporting director Paolo Ciabatti. "The current 22-21 Desmosedici was a really competitive bike."
And though Ducati chiefs did also talk about various areas of improvement, namely aerodynamics and turning, it appears 2023's machine, once its spec is more or less set in stone, will indeed stand as a true evolution of Ducati's first title-winner in 15 years.
This was the suggestion from Bagnaia as he pulled the covers off it at the team's launch event in Italy – and very much in line with his wishes as he attempts to get his title defence off to a much better start than his winning season.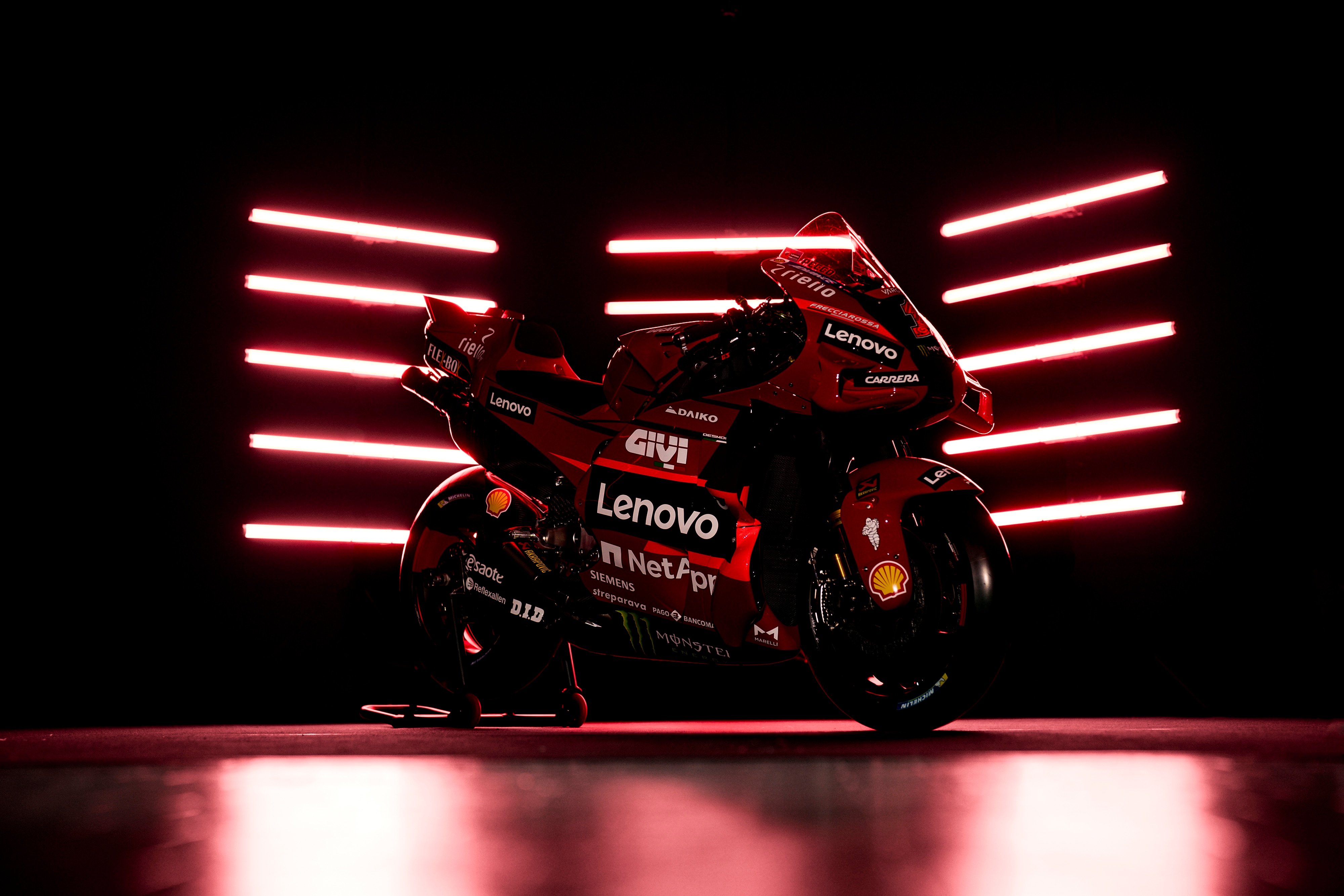 "My confidence with Gigi [Dall'Igna, tech chief], my trust in all the engineers, is 100%. If they decide to do something, then I'll go for it," he said.
"But last year, sincerely, was a bit tough, because we were riding with a bike that was incredible, the 2021 bike was incredible – Enea knows very well about this – and when I started the test with the new bike I was a bit lost.
"Things that I was doing better the year before were impossible to replicate. I asked them in Qatar to stop a bit, to return as much as possible to the old bike, and in that moment we started to work so much better.
"It was different, because it was two years with the same bike, so all the ideas of those two years were on that bike, and I think it [the GP22] needed more time to develop because it was a big, big step.
"This year is not a revolution, just a little evolution of last year's bike, and I'm confident that the first approach in Valencia was good, was competitive already."