Andrea Dovizioso has described the "very strange" transition he's going through this weekend at Misano as he prepares to race a Yamaha in MotoGP for the first time in nine years.
Dovizioso will make his first race start since he exited the factory Ducati team at the end of the 2020 season. He's served as Aprilia's test rider earlier this year before securing a comeback on a Petronas SRT Yamaha, with a deal that will take him to at least the end of 2022.
The 15-time race winner ended Friday last on the combined times, over two and a half seconds off the pace as he continues to adjust to riding a Yamaha for the first time since 2012.
"Very strange, the bike is very different," Dovizioso said when asked how he's adapting to the Yamaha.
"Strange but in a good way, it was nice to feel different things. Huge difference. I have to start to push a bit more to understand things. But was very nice."
Dovizioso explained how it's his position on the bike that is making it difficult for him to adapt to the bike.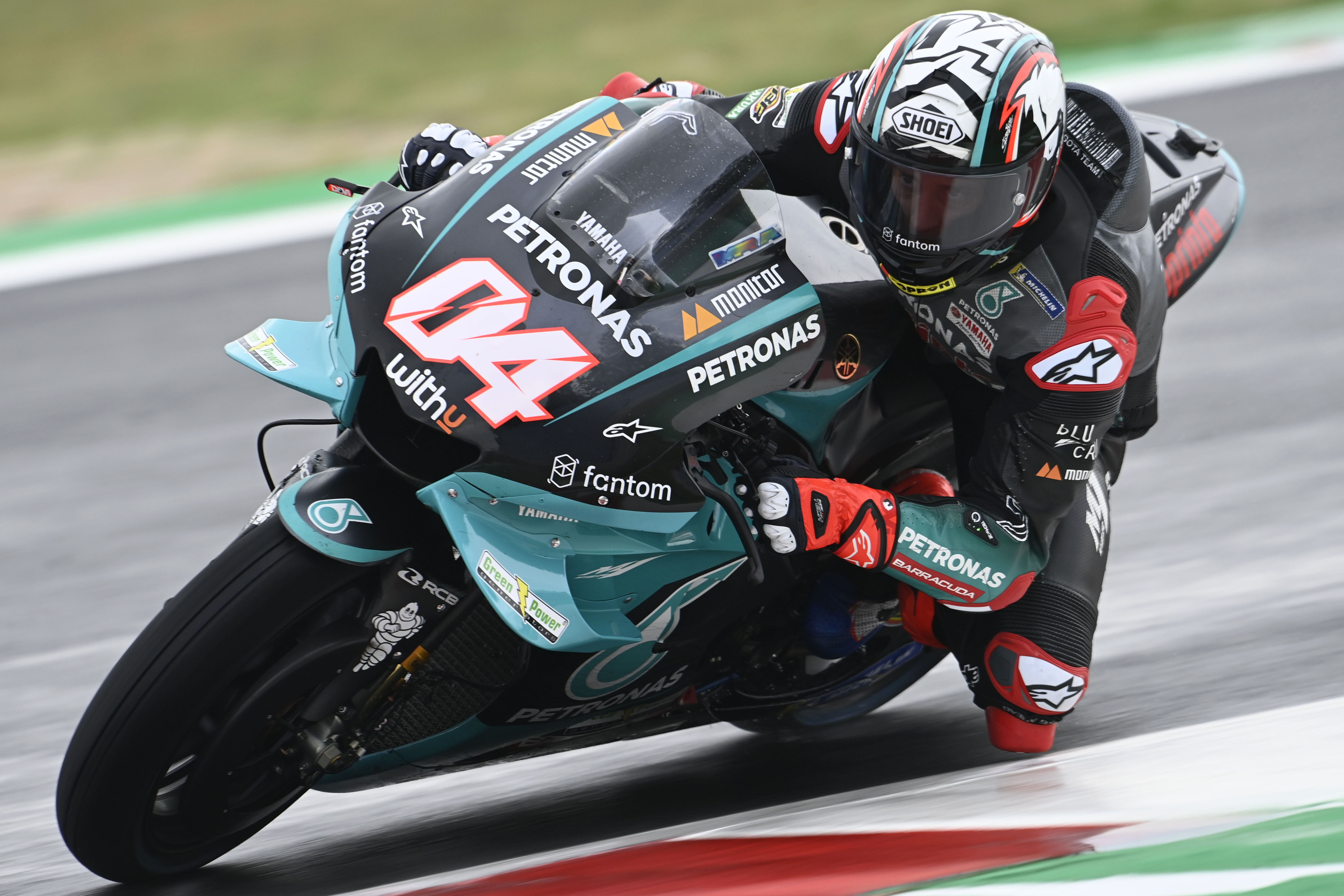 "Still, I don't feel that comfortable, but the change is huge," he added." It's more the position, the size of the bike, than how the bike works.
"The bike is bigger and longer and if you're smaller, it affects you. I have to ride to adapt because some things I can't change because this is the bike."
New factory Yamaha rider Franco Morbidelli, who Dovizioso replaced at the satellite team, was 16th fastest in his first session since a training injury sidelined him in June.
The 26-year-old said he'd remember his first day at a GP weekend with the factory Yamaha team "forever" after the Japanese manufacturer announced he'll remain with the factory team until at least the end of 2023, prior to the weekend.
Morbidelli picked up in knee injury in May and was forced to undergo surgery on it one month later to have surgery causing him to miss the last five races.
"I struggled more with the knee in the morning than this afternoon. In wet conditions, [the stress on the knee] is much less," he said when asked about his fitness.
"The more laps I was doing, the more solutions I was trying, and the more solutions I was finding to these problems. The problems were getting smaller and smaller throughout the day, so I hope tomorrow that it's going to be better."