MotoGP's newest team continues to head into the 2022 season with rather contradictory goals for the year ahead.
Those were reiterated during WithU RNF Yamaha's 2022 launch, with team boss Razlan Razali and number one rider Andrea Dovizioso stating very different visions for the upcoming season.
Razali has been setting a high bar for Dovizioso since the start of the winter, stating multiple times that he expects nothing less than title contention from the Italian – doubling down on a claim that some consider rather fanciful at Monday's team launch.
"I think that as number one he has the same package as the factory boys for 2022," Razali said of his rider, who will start the season on a 2022-spec Yamaha M1. "And when he tested in Jerez, there seems to have been some sort of improvement during the test, coming from a machine that was two years older. With his riding style, with his own personal motivation, I think that he can do it.
"I don't think that he's coming back to the world championship to be where he was last year, he's coming back to really fight for the championship, to make a statement, to prove himself."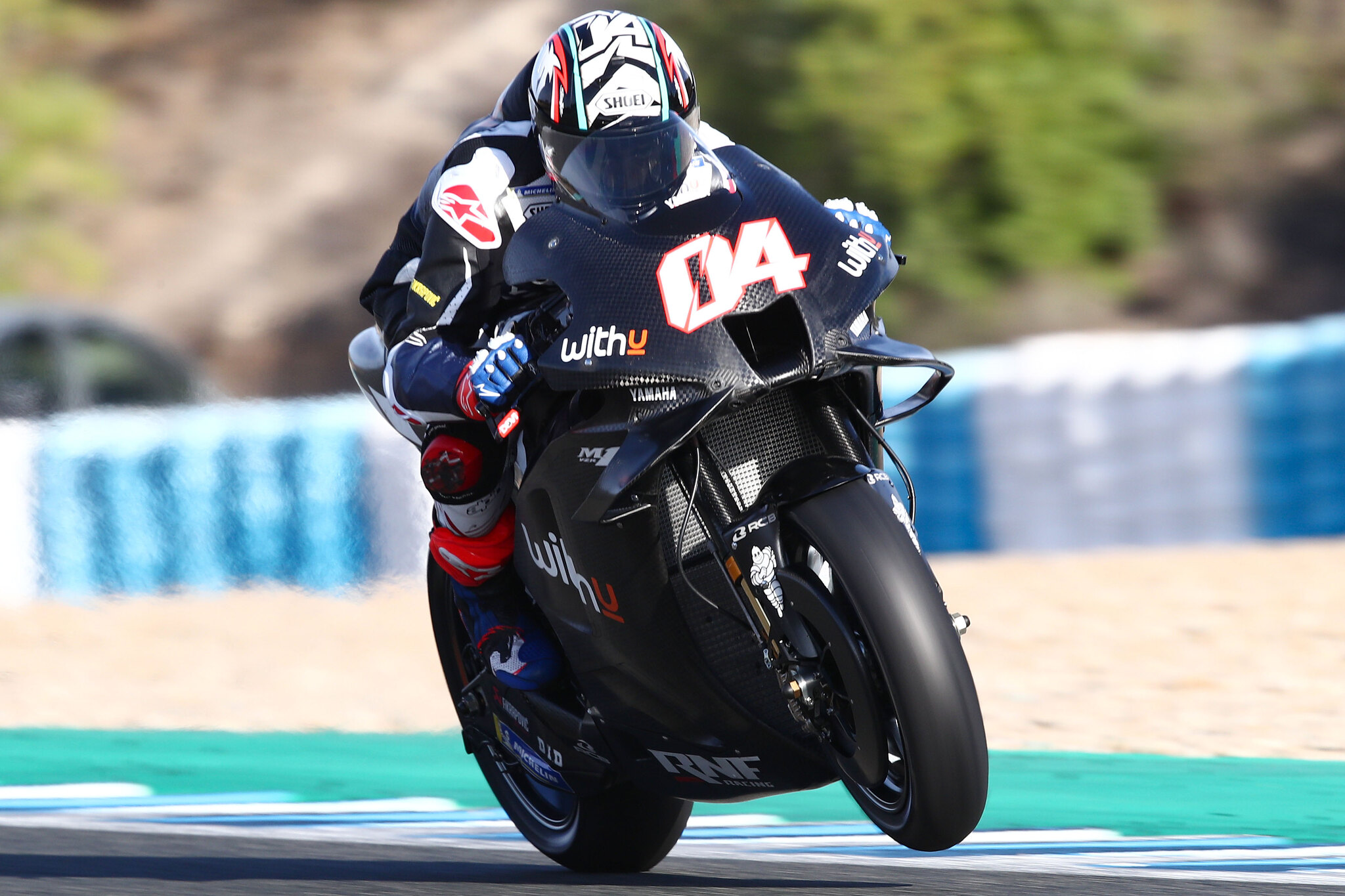 Yet that's not necessarily an opinion that seems to be shared by Dovizioso, who downplayed Razali's claims during his own opportunity to speak to the media after the presentation.
The 35-year-old (who will turn 36 shortly after the season starts) returned to Yamaha for the final races of 2021 after eight years on a Ducati, replacing Franco Morbidelli at the Petronas Yamaha team after his promotion to the factory squad in the fallout of the Maverick Vinales saga.
Riding the two-year-old M1 inherited from his compatriot, the three-time championship runner-up managed a best result of 12th from his five appearances, with his average finishing time 30 seconds from the race winner.
And while the new machine coming his way for 2022 – as he takes over number three Yamaha rider status from the now-retired Valentino Rossi – will no doubt bring a boost in performance, Dovizioso was nonetheless much more circumspect about his ambitions for the year.
"It will be difficult," he conceded, "because the level is so high and we don't know still until we do the test what the situation will be with our bike compared to the rest. The rules are now open again for the engines, for everything. Anything can happen and no one knows. I don't want to say yes. I'm here to try and do that. But I don't think that I'm going to have to try and use this year as a learning year!"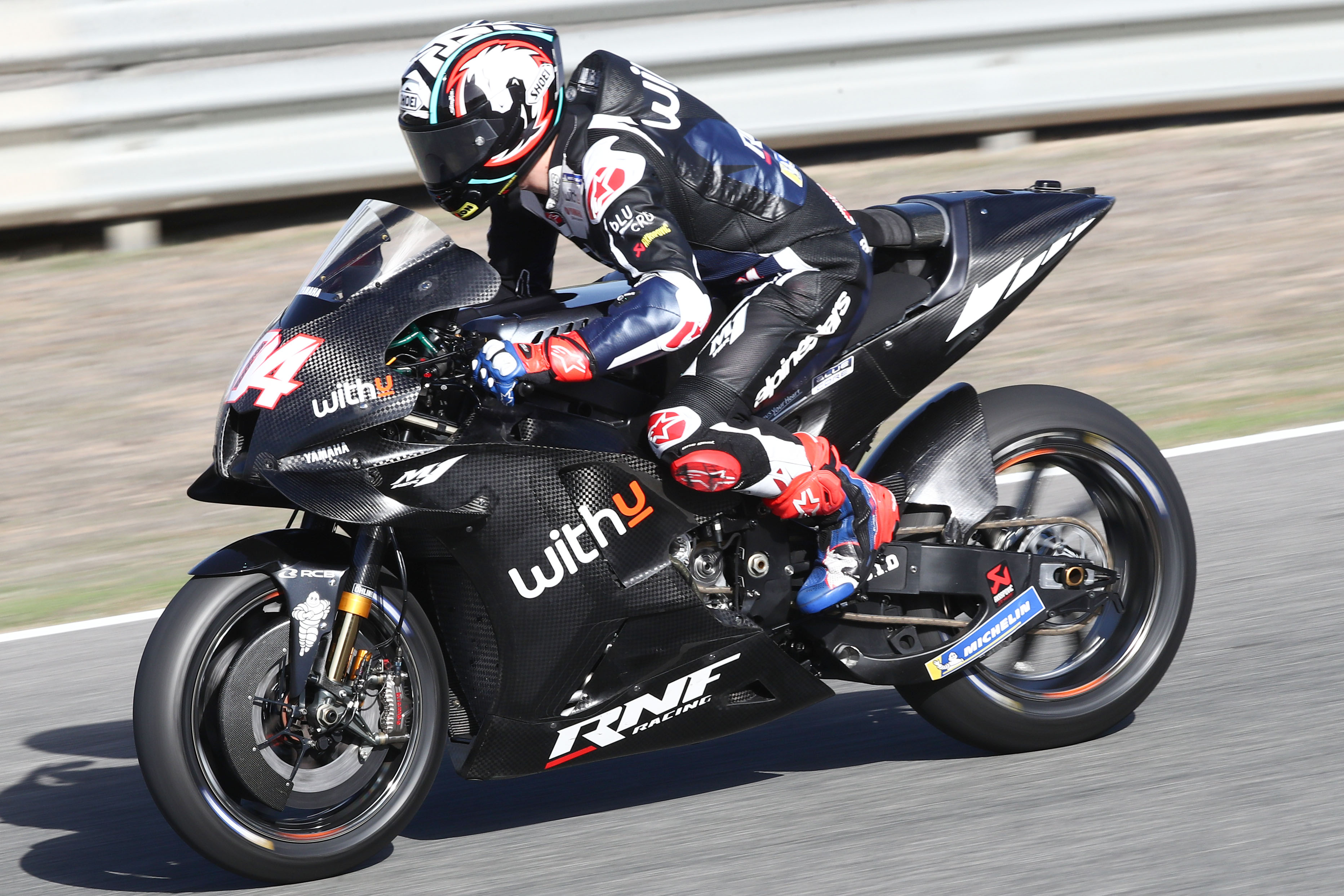 However, while he says that 2022 can't be a learning year – with his time remaining in the premier class at something of a limit thanks to his age – he admitted that there are still improvements to be made, as he attempts to make the reverse switch that worked out well for former Ducati team-mate and three-time champion at Yamaha, Jorge Lorenzo.
"I have to adapt more," said Dovizioso of his experience with the bike so far, "because when you have something big about the DNA of the bike you have to follow the characteristic of the bike. But I think you have to keep a few things of your strengths, so still I'm working on the small details to try to mix these two things."
"Jorge started to be competitive when, in my opinion, he changed his approach and didn't try to ride like at Yamaha, but still took something from his riding style. That's why I think it's very important to adapt because with the MotoGP of today – tyres, brakes, electronics, chassis – it's quite clear what you have to do on every bike.
"But every rider has different talents and different experience. And everybody has something special. So you have to try to use your way to ride. But you have to understand how much the percentage is of that."