Factory Ducati rider Pecco Bagnaia's ride from last to eighth in Sunday's MotoGP race at Portimao saved his entire weekend, and left him insisting he can still fight for the title despite a limp start to 2022.
Eighth place was Bagnaia's third top-10 finish in a row, following a brace of fifth-place finishes in Argentina and the US, though those rides had been preceded by a crash in the Qatar season opener – where he also took out likely 2023 team-mate Jorge Martin – and a run to 15th in Indonesia in the wet.
His hopes looked to have taken a huge dent in Portugal too when a huge crash in qualifying, as he landed heavily on his right shoulder, made him a doubt for the race altogether.
Speaking to The Race after Sunday morning's warm-up, Ducati team boss Paolo Ciabatti said Bagnaia was "OK, better than we expected" but believed his race would be one to "try and limit the damage considering the situation".
However, in the end the result was far better than simply a case of damage limitation, even if it was a far cry away from Bagnaia's dominant win at the same circuit late last year.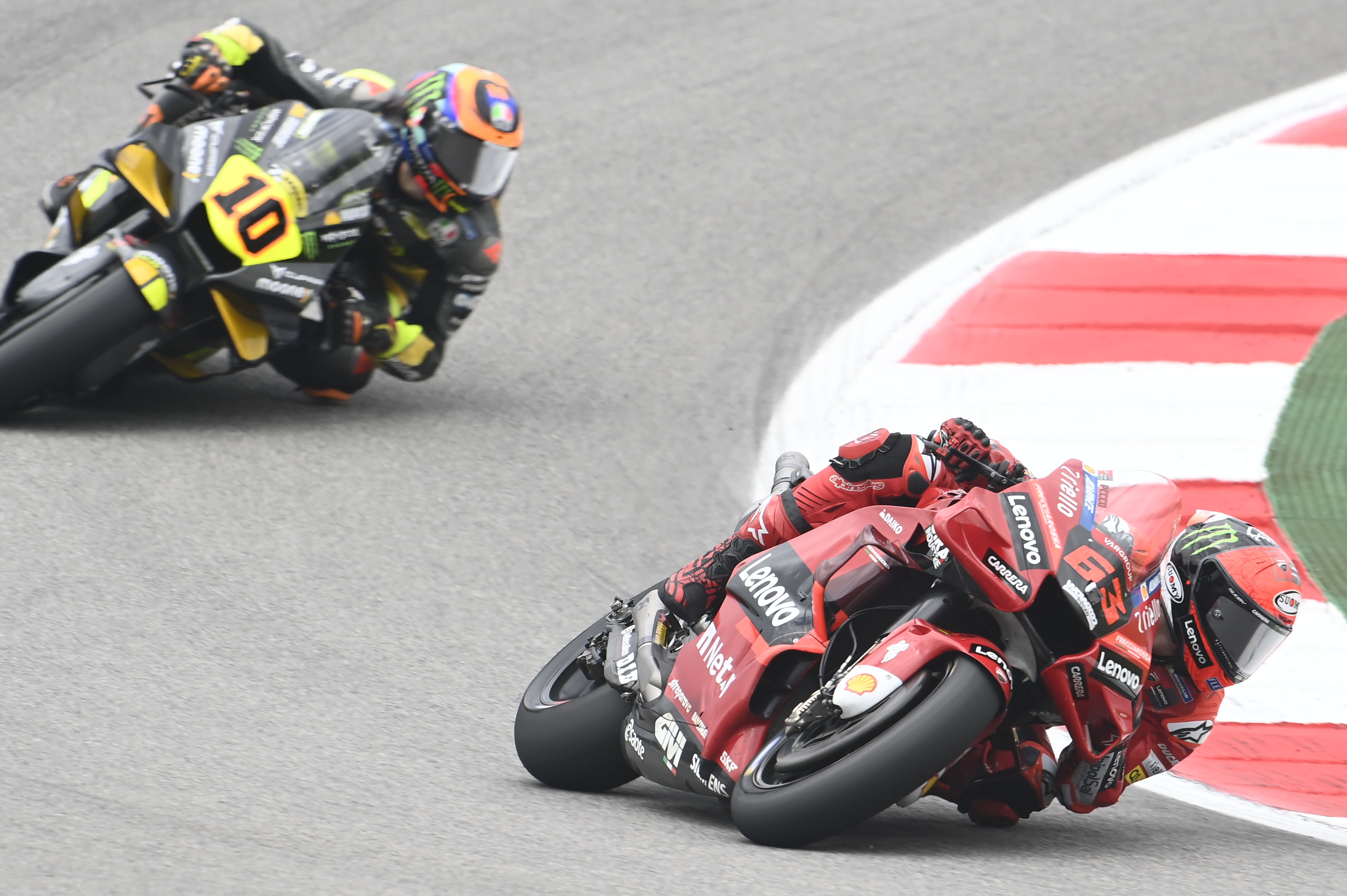 "In general it was quite a good race," he said afterwards. "For sure I wasn't hoping for eighth position, but after the big crash the question was if I was able to race.
"We raced, and we did quite a good performance from starting last. We can be happy about it.
"I feel good. Not in my best shape, for sure, and my shoulder's hurting a lot and it was a difficult day to ride, but I'm happy because the feeling with the bike was incredible.
"This feeling made it a bit easier for me to ride, and the pace was quite strong. I was recovering positions and my base was quite good.
"In the first part, I waited to see if my shoulder was OK because I was struggling in braking and changes of direction, but then it warmed up and I started to feel a bit better, and when I overtook the group in front I just set my pace and I was quite strong. I was recovering a lot of time."
With both an uptick in his performance of late as Ducati's 2022 Desmosedici finally starts to get up to speed and a keen awareness of how his 2021 finished – with four wins from the final six races – Bagnaia was adamant that there is still a very real hope of fighting for the title until the season's end.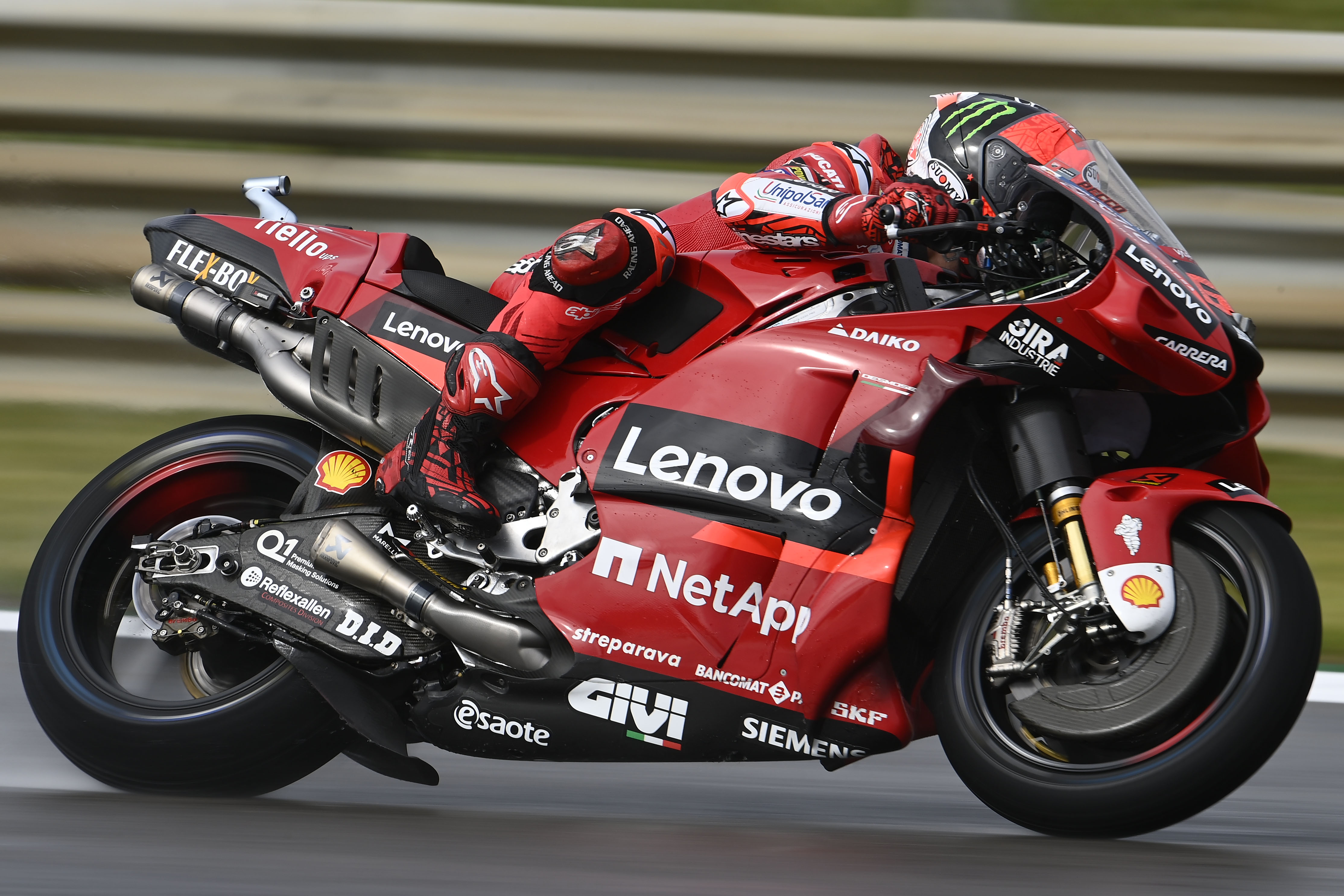 "I will stop thinking about the championship when there is no possibility to win it, but this is not the case yet," he stressed.
"I am 38 points from the leader, and last year I was 70 points from him when there were only six races remaining. So I will never give up, always keep thinking about the championship and always think about pushing.
"We had a bit of bad luck in qualifying, because it was the moment to use the slick tyres but I touched a bit of water and I crashed. But in any case you only lose faith in the championship when you lose any possibility of it."