MotoGP's three-week spring break between the French and Italian Grands Prix has kicked off with a somewhat surprising storyline: an apparent war of words between reigning world champion Pecco Bagnaia and Tech3 Gas Gas team boss Herve Poncharal.
Poncharal took exception to comments made by Bagnaia following his crash out of last Sunday's race at Le Mans in a racing incident with Aprilia's Maverick Vinales – one of many clashes in a fraught opening part of the 2023 season.
Bagnaia suggested in the aftermath of Sunday's race that part of the current safety issues facing MotoGP is just how competitive all the bikes on the grid are right now, thanks to more balanced than ever technical rules that have allowed satellite teams to compete for victory too.
But those comments were quickly and harshly shot down by Poncharal (who also wears the hat of president of teams' organisation IRTA), calling the world champion's opinion "bullshit" in a fiery interview given to French website Paddock GP after his home race at Le Mans.
His irritation was particularly stoked by the fact Bagnaia had earned his Ducati factory ride by impressing at its satellite team Pramac first.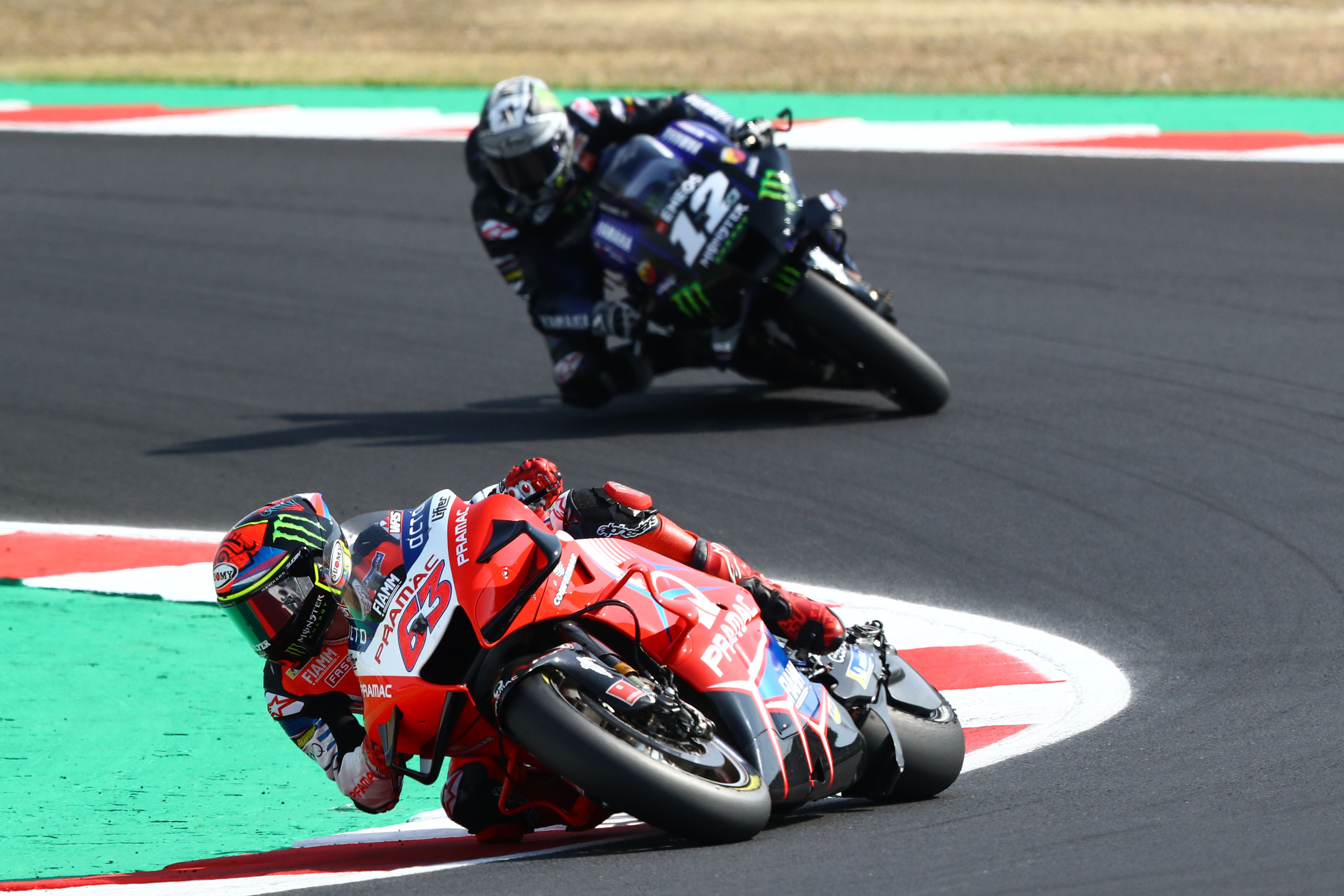 "I was very surprised from the reigning world champion, from someone who is respectable, I have a lot of respect and admiration for him, and he is always quite calm in his comments, to read an enormous thing, I could even say huge bullshit, because Pecco Bagnaia, like any rider, comes from Moto3, he went through Moto2, he arrived in MotoGP in an independent team that you can call private or satellite," said Poncharal.
"You can call it whatever you want, and he was happy to have a high performance bike that allowed him to be noticed.
"And then, as he progressed in the MotoGP class, he was offered a factory ride, which is kind of the dream ride that every talented rider wants to have.
"And what was my surprise, when he benefited from this system, he could have powerful bikes in independent structures, to read that it would be good that there are six or seven tenths per lap decided by the engineers of the manufacturers who are present on the MotoGP grid.
"Therefore, the bikes of the private teams are deprived of six or seven tenths per lap. That's about the deficit he would like to see imposed on them so that they can have fun among the rich and powerful."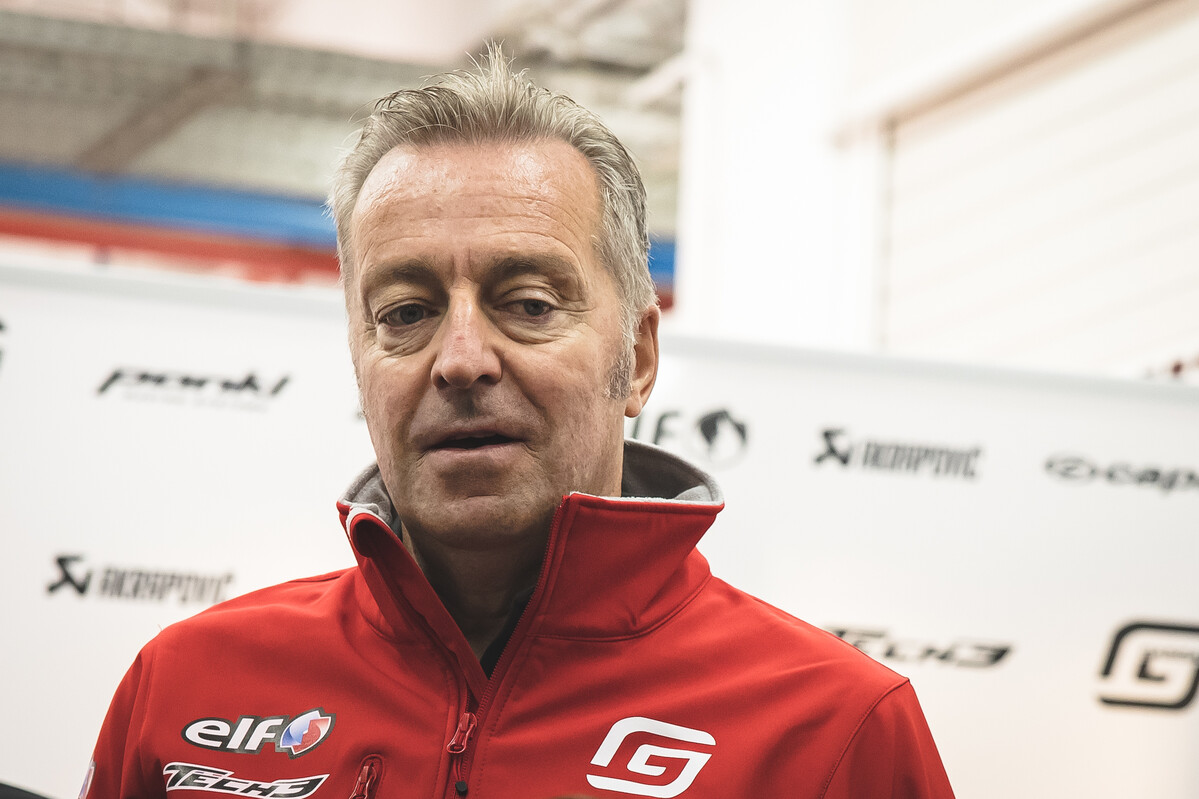 The situation has since been inflamed further by series organiser Dorna, which took the unusual steps of both reposting Paddock GP's interview on its own website as well as sharing video footage from Bagnaia's Italian-language media debrief, where cameras are normally not allowed to record.
The net result has been a wave of anger directed towards Bagnaia. But given the full context of the Ducati rider's words, it's clear they've been at least partially taken out of context to create something of a mountain out of a molehill, especially given that his initial point was primarily about safety.
"A rider behind you that doesn't have the potential is looking to pass six riders in one lap," he said of the dangers that racers face in the opening laps of MotoGP races these days – something borne out by the chaos seen in this season's races so far.
"It doesn't work like this, because we're all on the limit, looking for the maximum goal. If I'm braking on the limit, especially in the first part of the race, it's wrong to try and brake beyond this limit.
"If you look, the incidents are mainly in the first part of the races, because there is a lot of agitation. We should think about trying to improve this situation, because it's not safe like this."
Rather than suggesting that there needed to be a clear performance differential between the current factory and satellite bikes on the grid, Bagnaia more seemed to be trying to explain his point with some historical analogy – something that may well have got lost during the multiple retellings and translations of the story before it reached Poncharal for his comments.
While Poncharal suggested Bagnaia is somehow demanding that satellite bikes be slowed down significantly, the reality of his comments is quite different.
"One thing I think is that from the first bike to the last, everyone can win," Bagnaia said.
"There is no longer a gap of six or seven tenths between the factory and satellite bikes. That was useful, honestly, because the 'Fantastic Four' [Valentino Rossi, Jorge Lorenzo, Casey Stoner and Dani Pedrosa] were born because they were the strongest, but they also had factory bikes.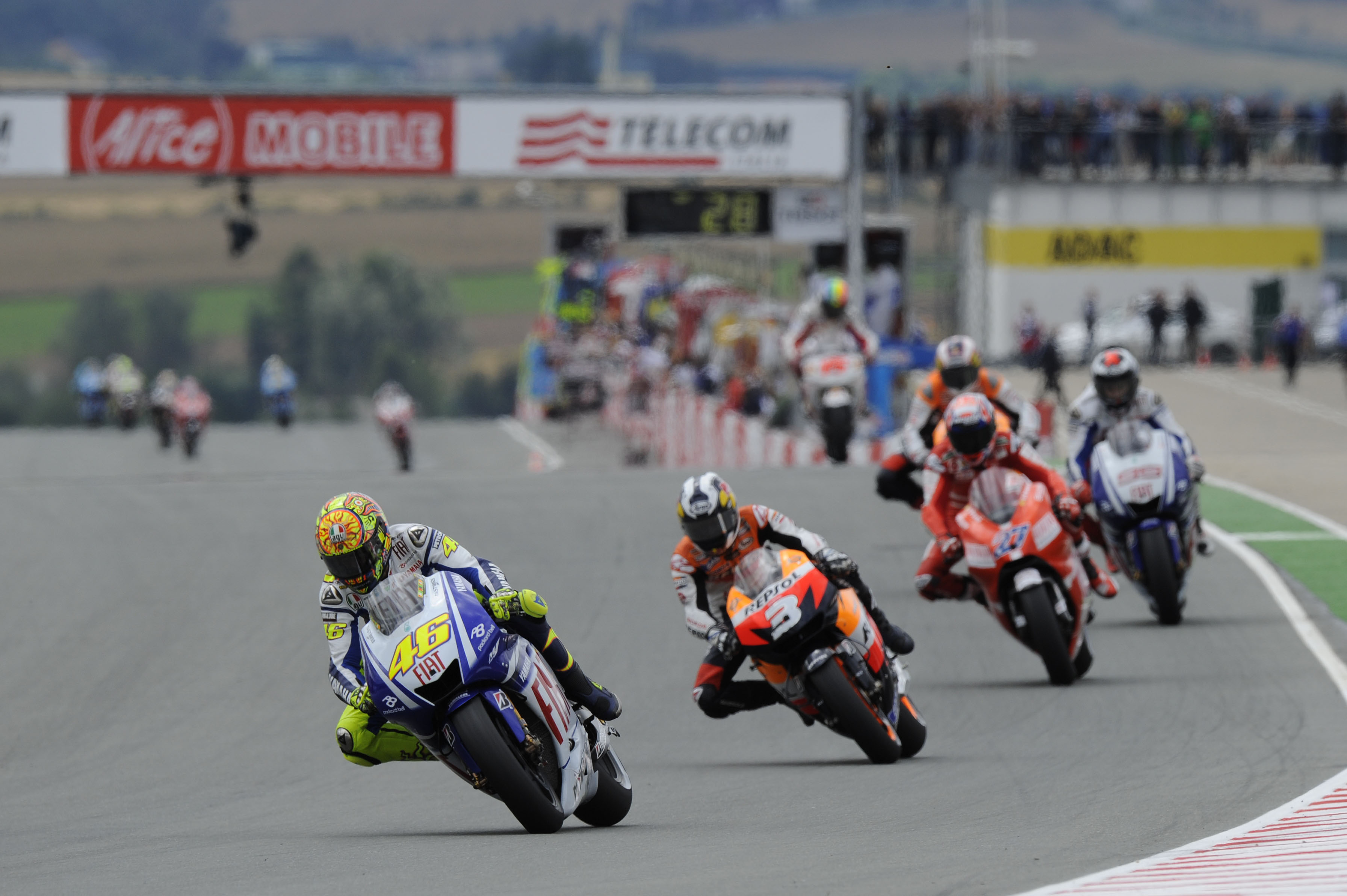 "Meanwhile, the others were further behind because they didn't have the potential but also because they didn't have the same technical level.
"Now, the level is extreme, with all the aerodynamics, everything is on the limit.
"Every rider has a chance of winning. For example, Augusto Fernandez was fourth today. He's a world champion, but he's also a rookie. The pace wasn't even that fast, apart from [winner Marco] Bezzecchi, and he just did the pace we all expected.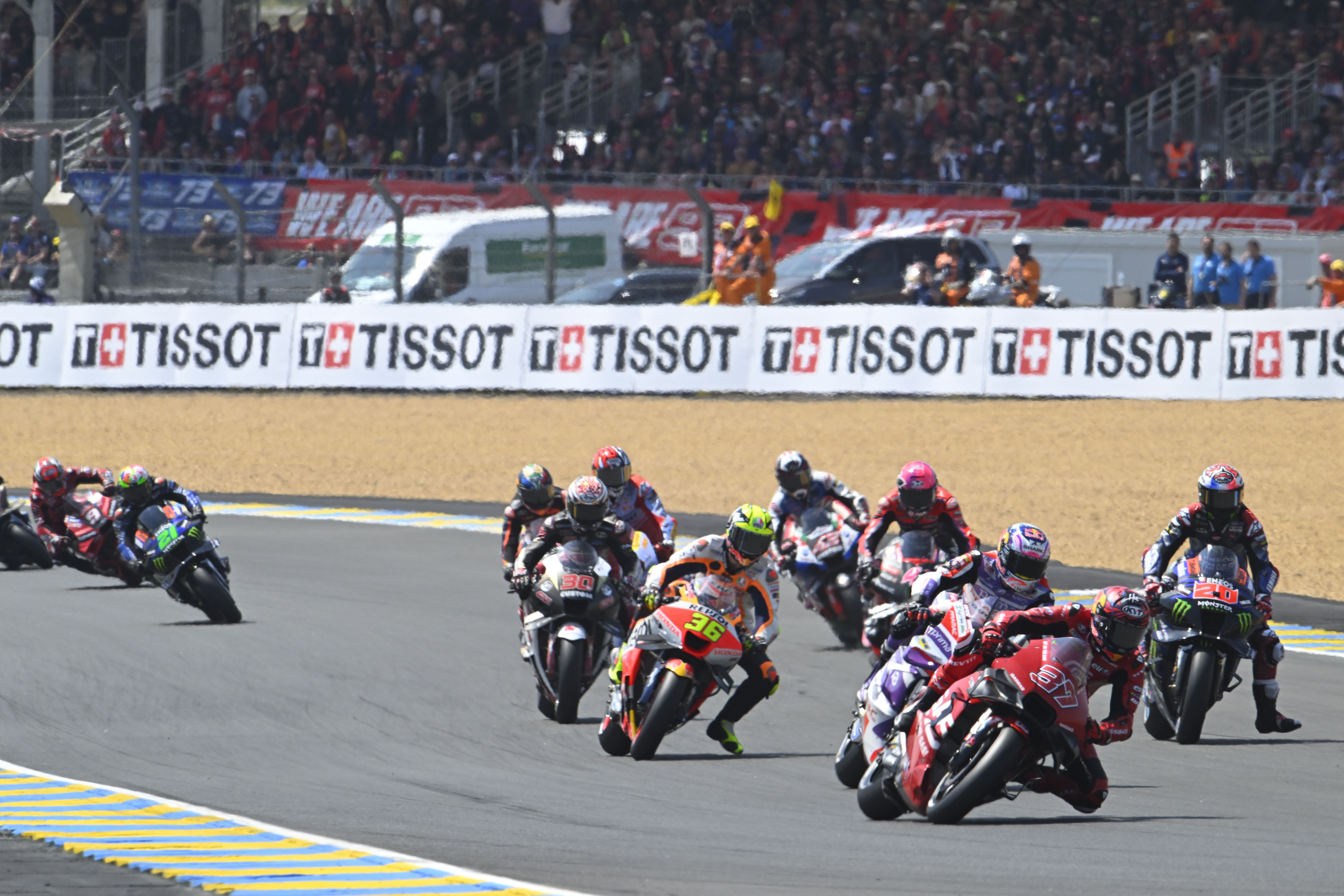 "The others were slow, and that keeps the group together.
"So in my opinion, there needs to be a bigger gap between the factory and satellite bikes, or at least to find a solution to avoid these kinds of incidents."
Ironically, that's also exactly the sort of call that has been frequently suggested as a solution to the close pack racing in Moto3 and World Supersport 300 in the aftermath of a series of tragic fatal crashes in the lower capacity series.
Multiple MotoGP riders have in the past suggested that the equally competitive machinery in the smaller classes actually prevents talent from rising to the top by allowing slower riders to remain in contention until the final stages by clinging onto faster racers before executing do or die moves in the final laps.
Regardless of the content of his words, the biggest concern around the way in which the story has been handled may well be what it means for riders' perceived ability to speak out on key issues like safety, if they fear a backlash of negative coverage and one that's inflated by the series itself.
At a time when riders are already perceived by many fans to be too PR-savvy and guarded in what they say, it won't come as a surprise if this all means that Bagnaia (a rider who despite his 2022 title is no stranger to unfriendly headlines) becomes less willing to speak candidly to the media in the future.