Of all the riders who appeared to have the potential to win Sunday's British Grand Prix, Ducati's Pecco Bagnaia wasn't one of them – but, with an even more chaotic MotoGP weekend than usual, it was he who was able to emerge on top in a complicated race that featured sky-high tension and a relative disaster for some of the championship protagonists.
Early on, it seemed like pre-race favourite Johann Zarco would finally find a way to break his duck, but that wasn't to be as he crashed out of contention along with other riders including 2020 world champion Joan Mir.
With first a long lap penalty and then tyre issues for championship leader Fabio Quartararo, plus a practice crash that left Aleix Espargaro, his nearest rival, with a broken heel, the end result was a weekend that may well have been one of the most important in the championship so far for Bagnaia.
Our MotoGP ranking system is simple: the riders who we believe performed the best in every race are at the top, and the ones who underperformed are at the bottom and scored appropriately.
It isn't just about the end result though, with pre-race expectation and form going into a race and a weekend heavily influencing their eventual score, not just the points they scored every Sunday afternoon.
Maverick Vinales – 9.5
Started: 2nd Finished: 2nd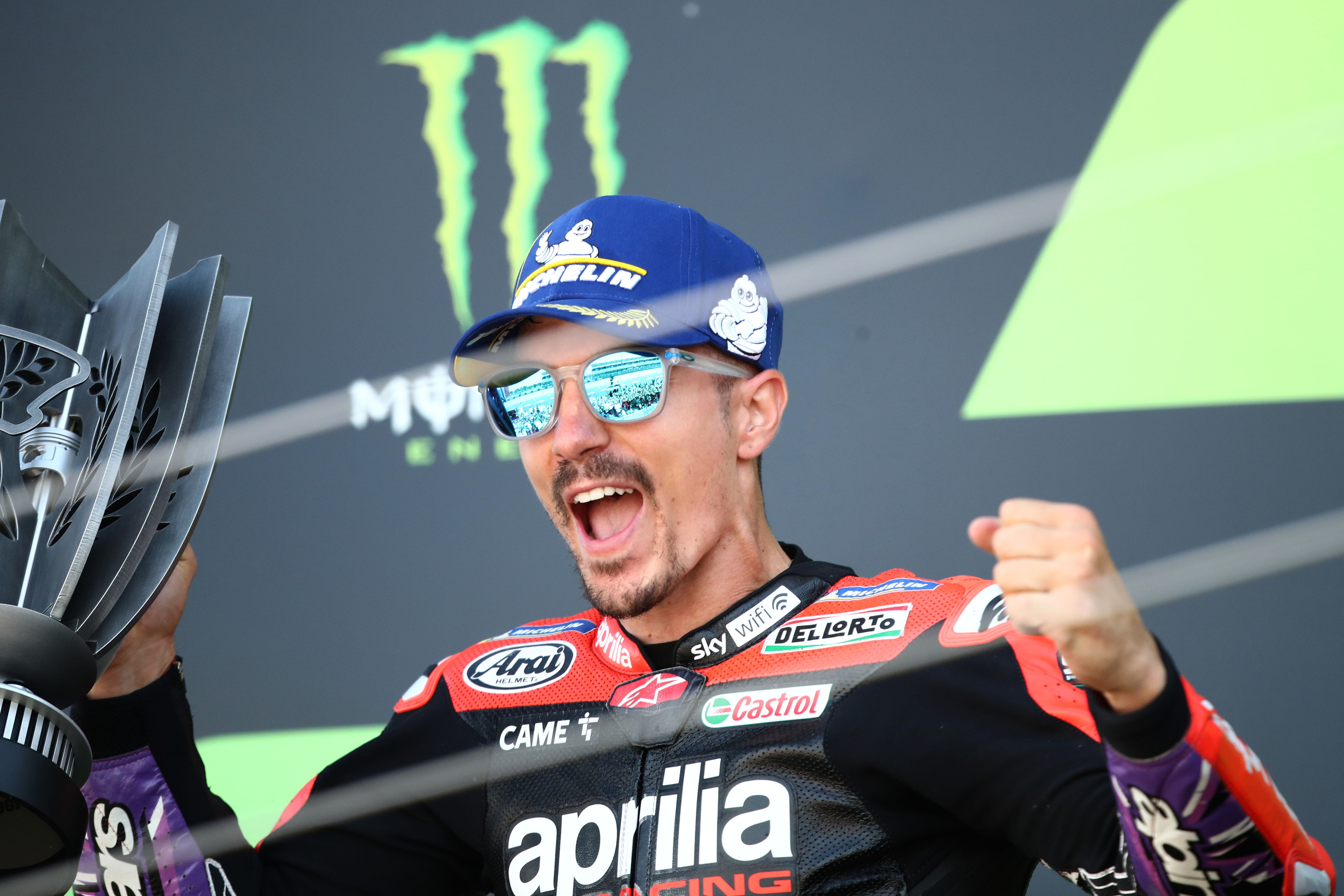 Watching Vinales learn to ride an Aprilia after a MotoGP career spent on inline-four Yamahas and Suzukis has been a step-by-step process.
First understanding just how to ride it, the next step was figuring how starts and the opening laps worked. Qualifying performance came next, and Sunday demonstrated that the final piece of the puzzle is now jut around the corner, once he learns how he needs to attack and overtake a super-strong Ducati-mounted rival. But it is without a shadow of a doubt coming.
Pecco Bagnaia – 9
Started: 5th Finished: 1st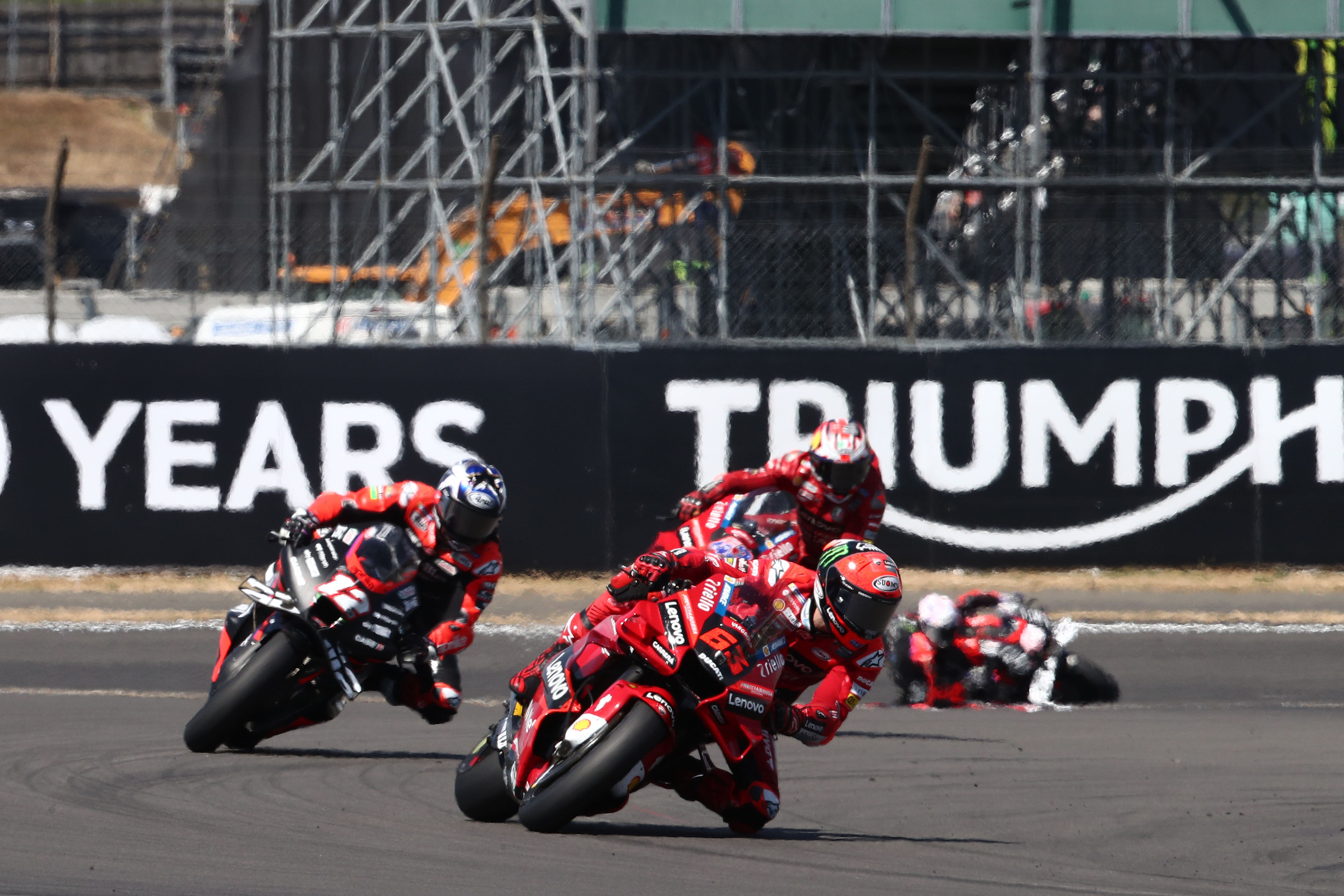 It's fair to say that on Sunday morning, no-one really expected Bagnaia to be in contention for a win, so credit to him for first putting himself into the position he needed to be in behind Johann Zarco and then capitalising on the Frenchman's fall. Vinales made it interesting in the final laps for Bagnaia too, but he kept his cool and it showed in the way he was able to defend his position.
Enea Bastianini – 9
Started: 8th Finished: 4th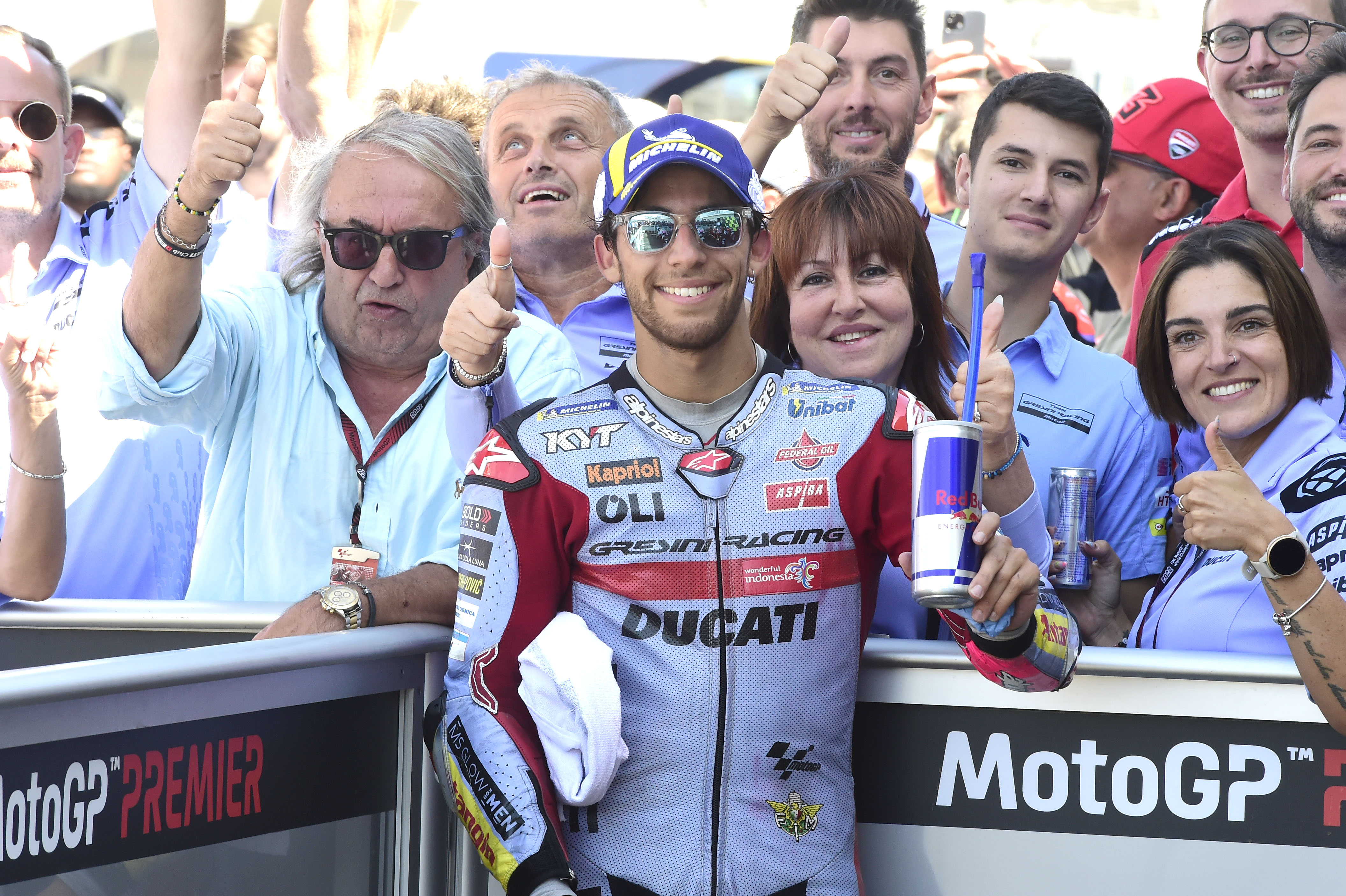 Over the course of the past few weeks, it's seemed like the balance has tipped back in favour of Jorge Martin in the battle to secure Ducati's second factory spot next year – but Bastianini very much struck back on Sunday with an impressive fourth. All the more unexpected considering Martin took one of his wings off in the early corners, it was an emphatic ride with a strong late charge out of nowhere, and on a fully functioning bike could have ended up even stronger.
Aleix Espargaro – 8.5
Started: 6th Finished: 9th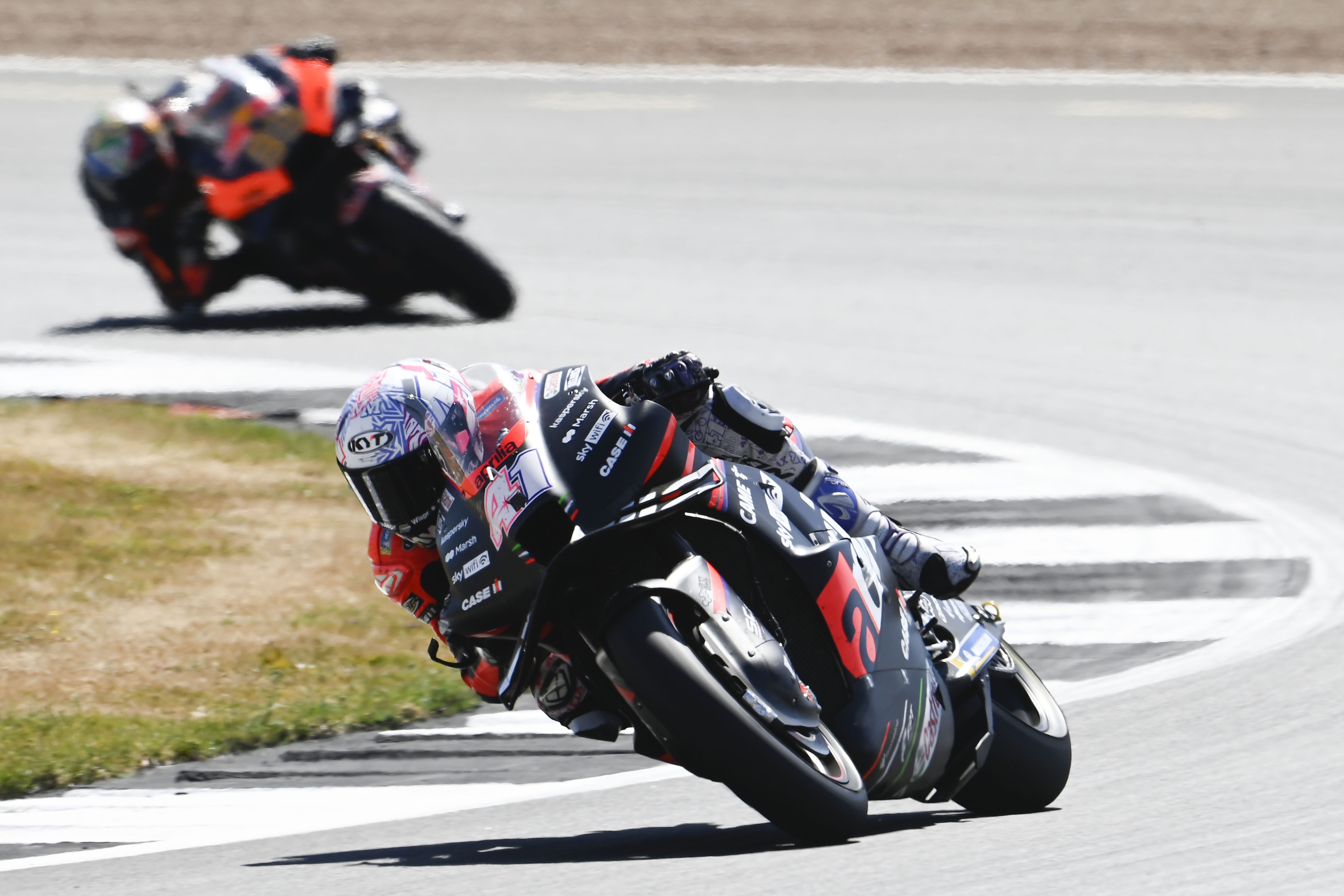 There's an argument to be made to suggest that Espargaro rode a heroic race on Sunday given that, as we now know, he did it with a broken right heel following his crash on Sunday – and the way in which he limited the championship damage to Fabio Quartararo might well be key later in the year.
But the Aprilia rider was frustrated by one thing after the race: knowing he could have achieved more were it not for his own rookie error on the cold left side of his tyre during FP4.
Jack Miller – 8
Started: 3rd Finished: 3rd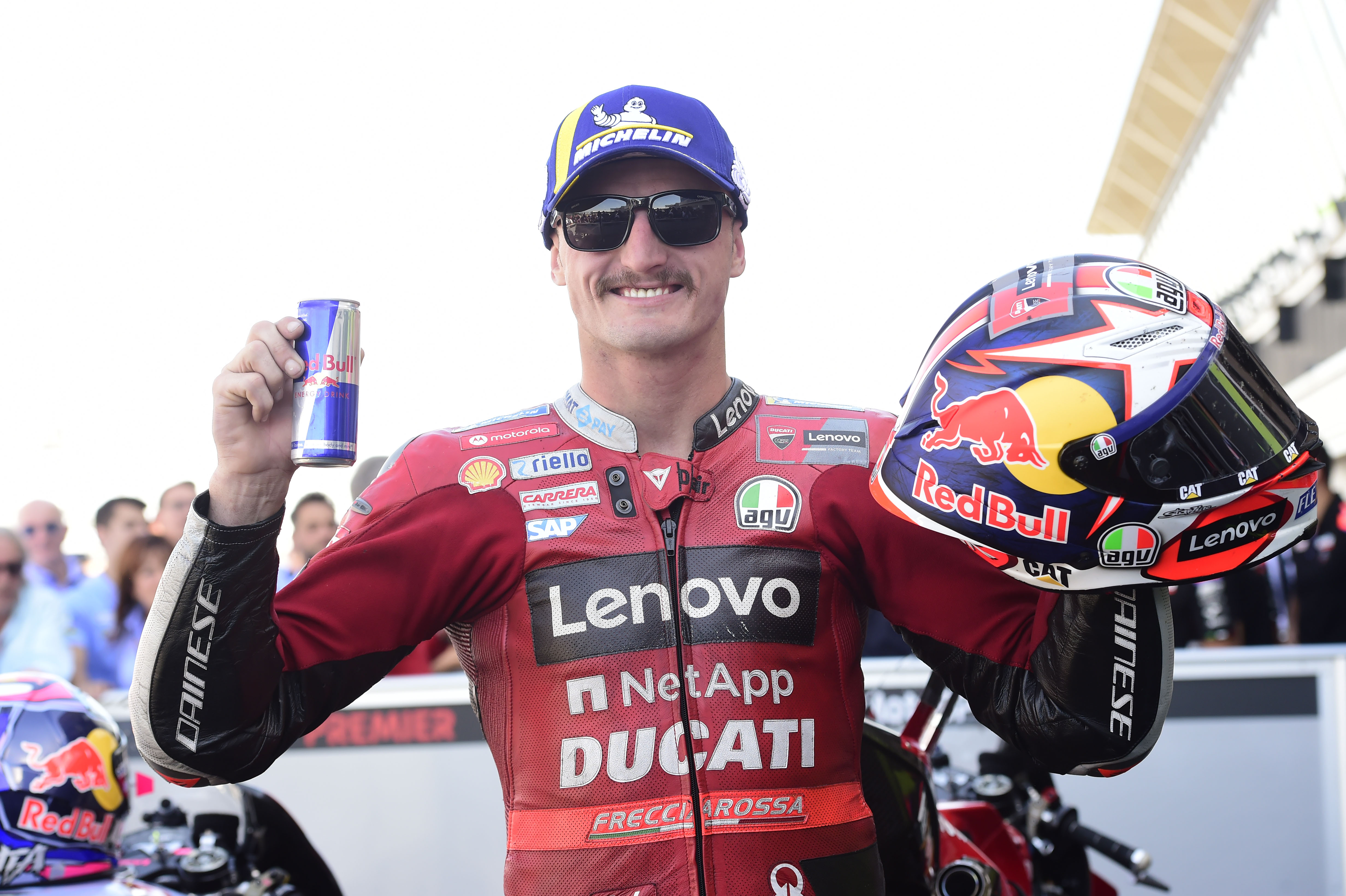 Miller never looked able of really fighting for the win once first Zarco and then Bagnaia dismissed him in the early stages of the race, but he was nonetheless never out of podium contention and while it's sure that he'd rather have been closer to his team-mate at the chequered flag, another podium onto his 2022 tally is a job well done – especially considering nobody really saw it coming before the race.
Miguel Oliveira – 7.5
Started: 13th Finished: 6th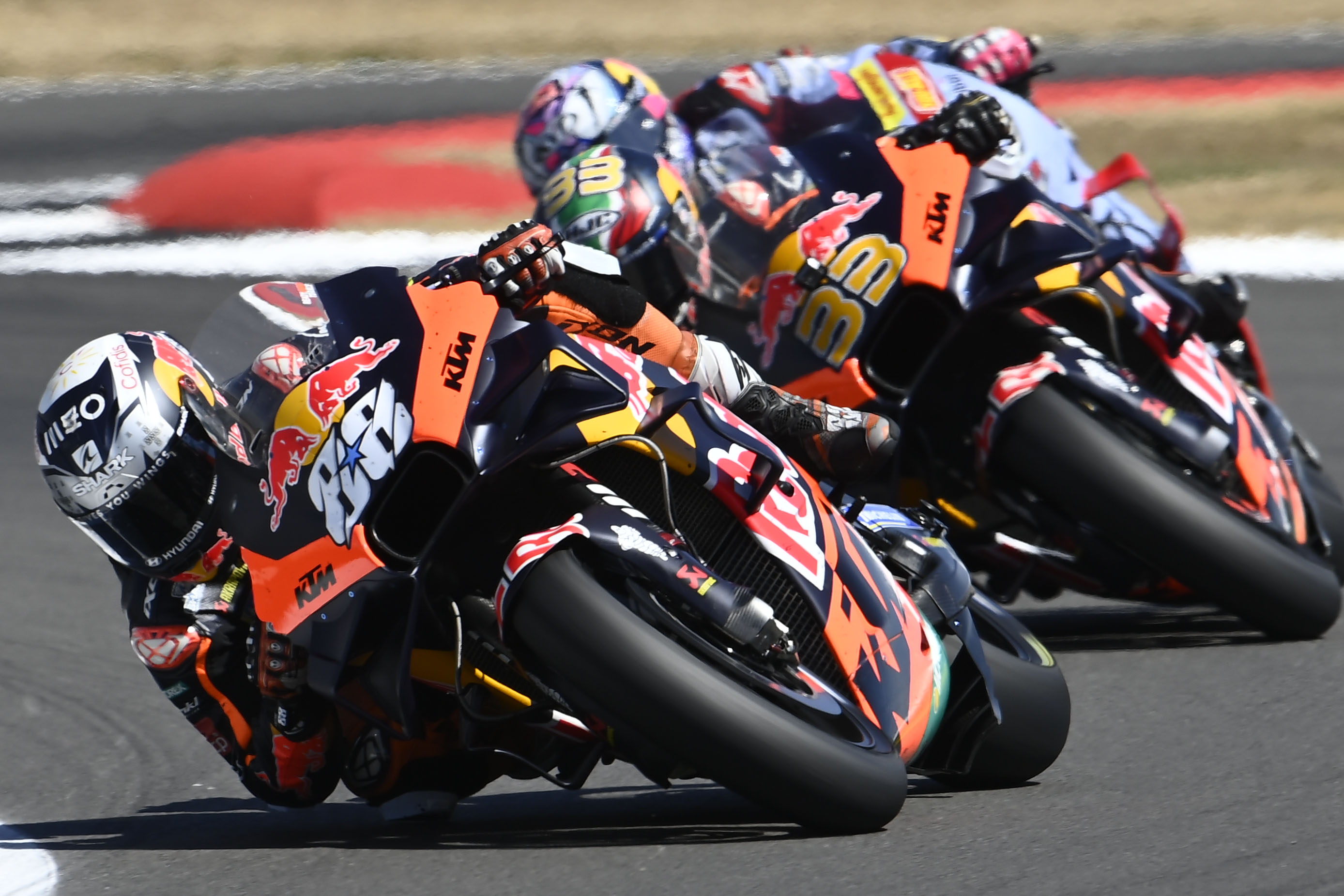 On a day when his team-mate Brad Binder unexpectedly found himself struggling to make up places, it definitely counts as a good result for Oliveria that he was able to launch himself through the pack into a really decent finishing position.
Given that he's the more sensitive of KTM's two factory riders, it hints that perhaps the summer break was good news for the manufacturer, although it's going to take a few more races before we know that for certain.
Remy Gardner – 7
Started: 16th Finished: 18th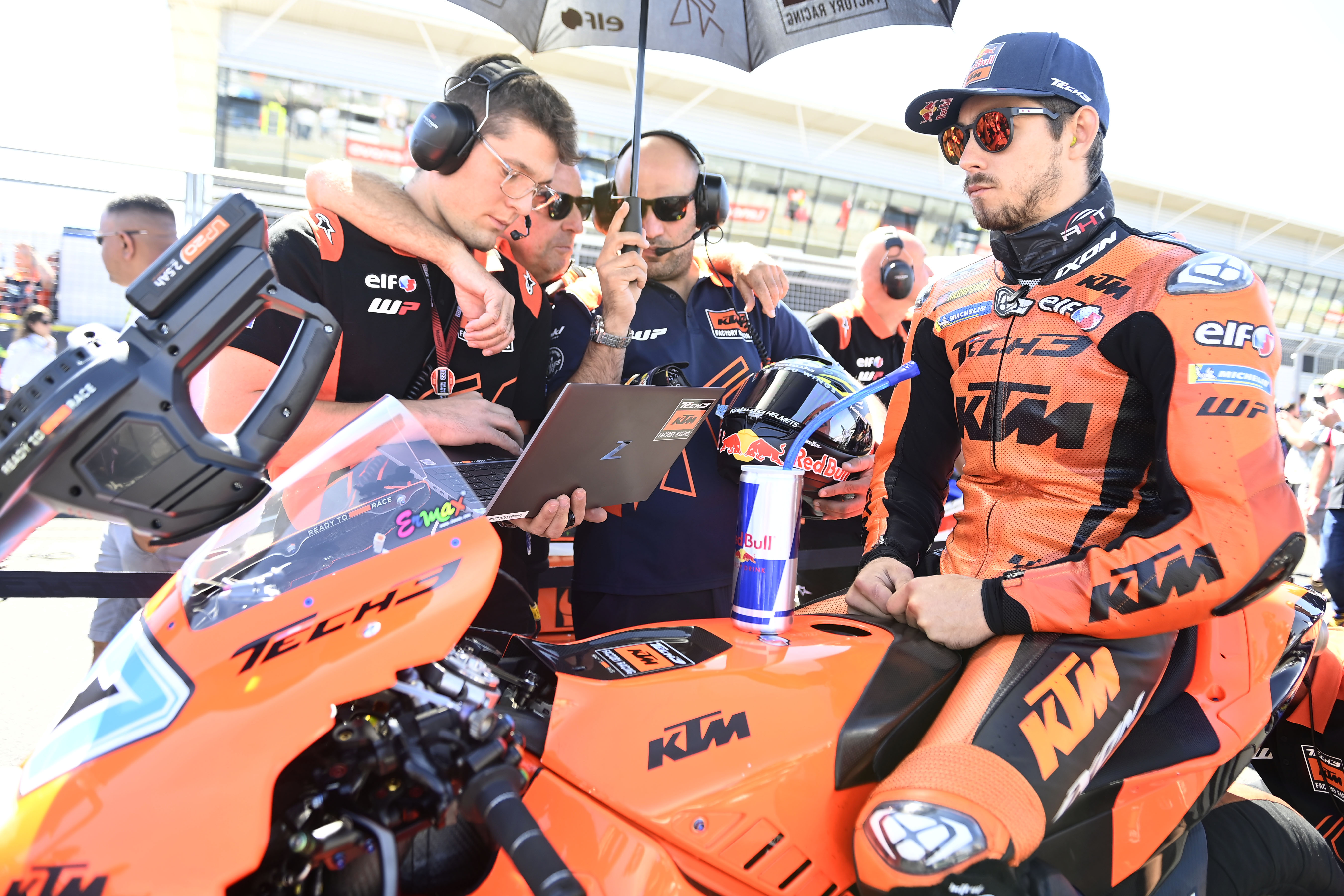 An 18th-place finish after dropping two places from where he started might not seem like the best result ever for Gardner, but that belies what was actually a strong weekend at Silverstone where he again closed down the gap to both his fellow KTM riders and the frontrunners.
This was his closest-ever finish to first place and he was head and shoulders clear of his team-mate Raul Fernandez. It's obvious that his hard work is starting to slowly pay off just as the team seems to be on the verge of announcing he will remain in place for 2023.
Alex Rins – 7
Started: 11th Finished: 7th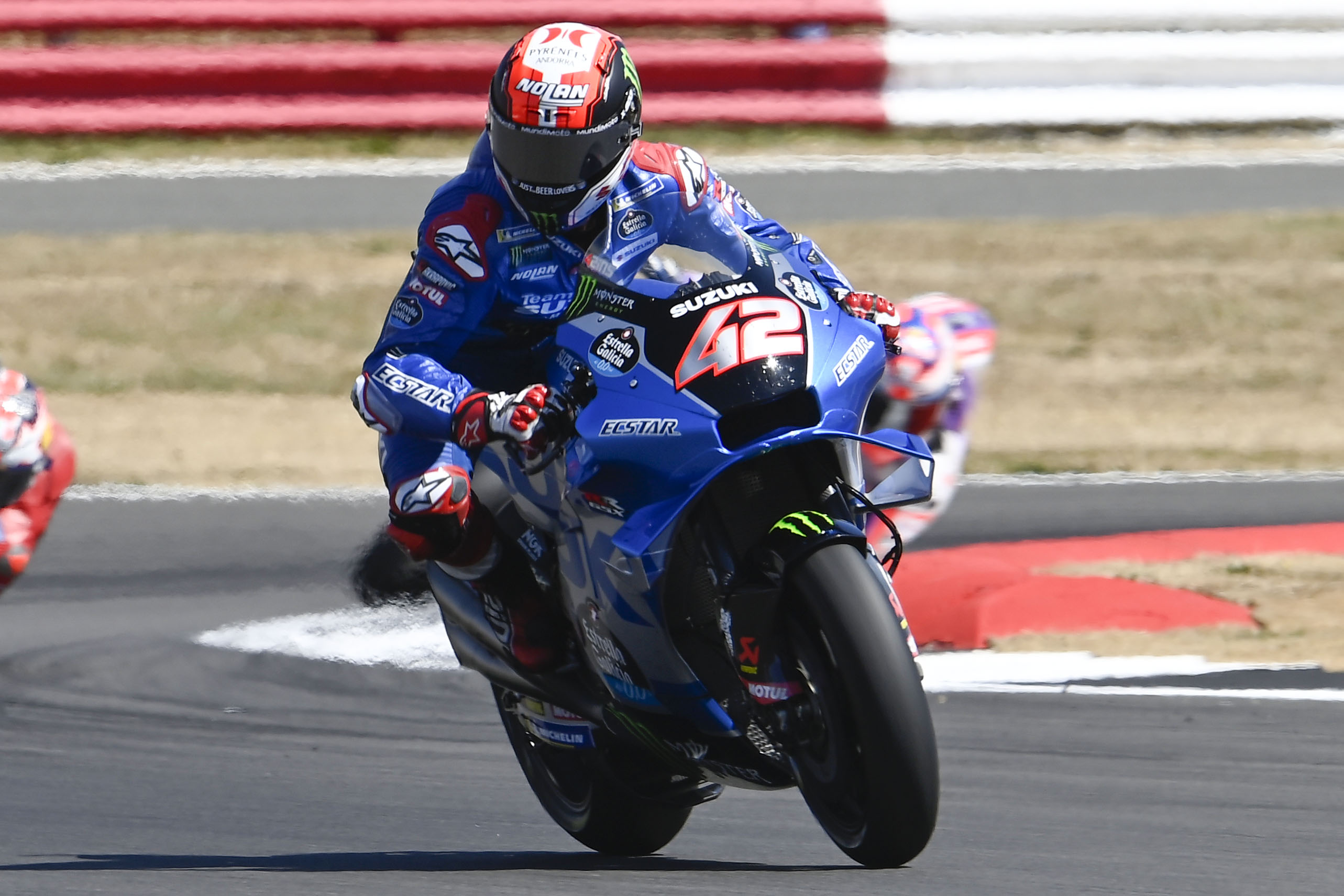 There was a point in Sunday's race where it looked like Rins might be able to surprise us all thanks to the start of a charge through the pack in which he shot up six places to fifth on the opening lap. However, it never quite came as he faded back again in the closing laps for an altogether rather lacklustre final result.
Jorge Martin – 7
Started: 9th Finished: 5th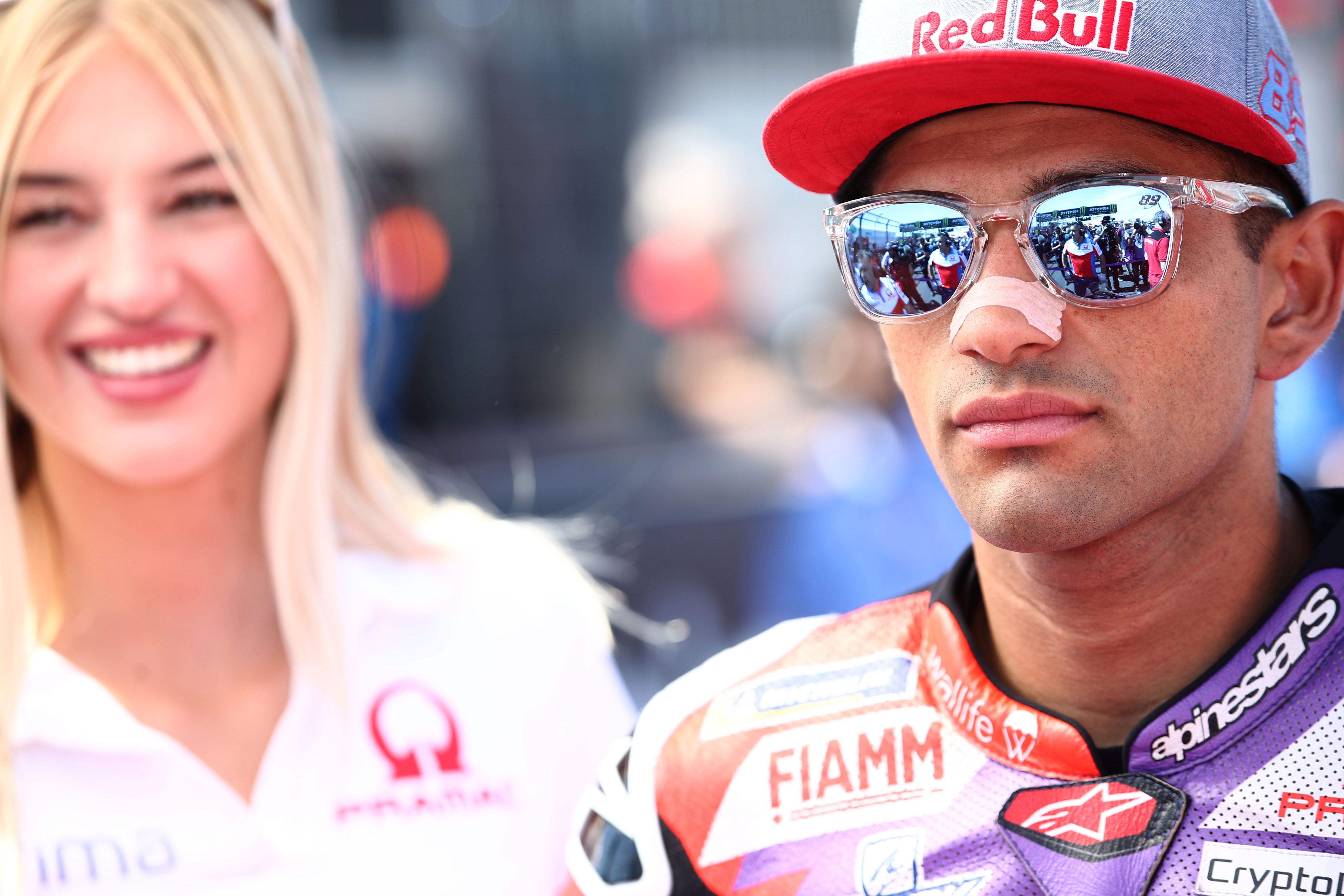 On one hand, fifth would have been a more than acceptable finish for Martin pre-race – but in reality, the fact that he allowed his rival for a 2023 factory seat Bastianini to get past him in the closing stages of the race, on a damaged bike (with said damage the result of contact with Martin, no less), the bigger picture is that he'll have left Silverstone frustrated with his performance.
Taka Nakagami – 6.5
Started: 21st Finished: 13th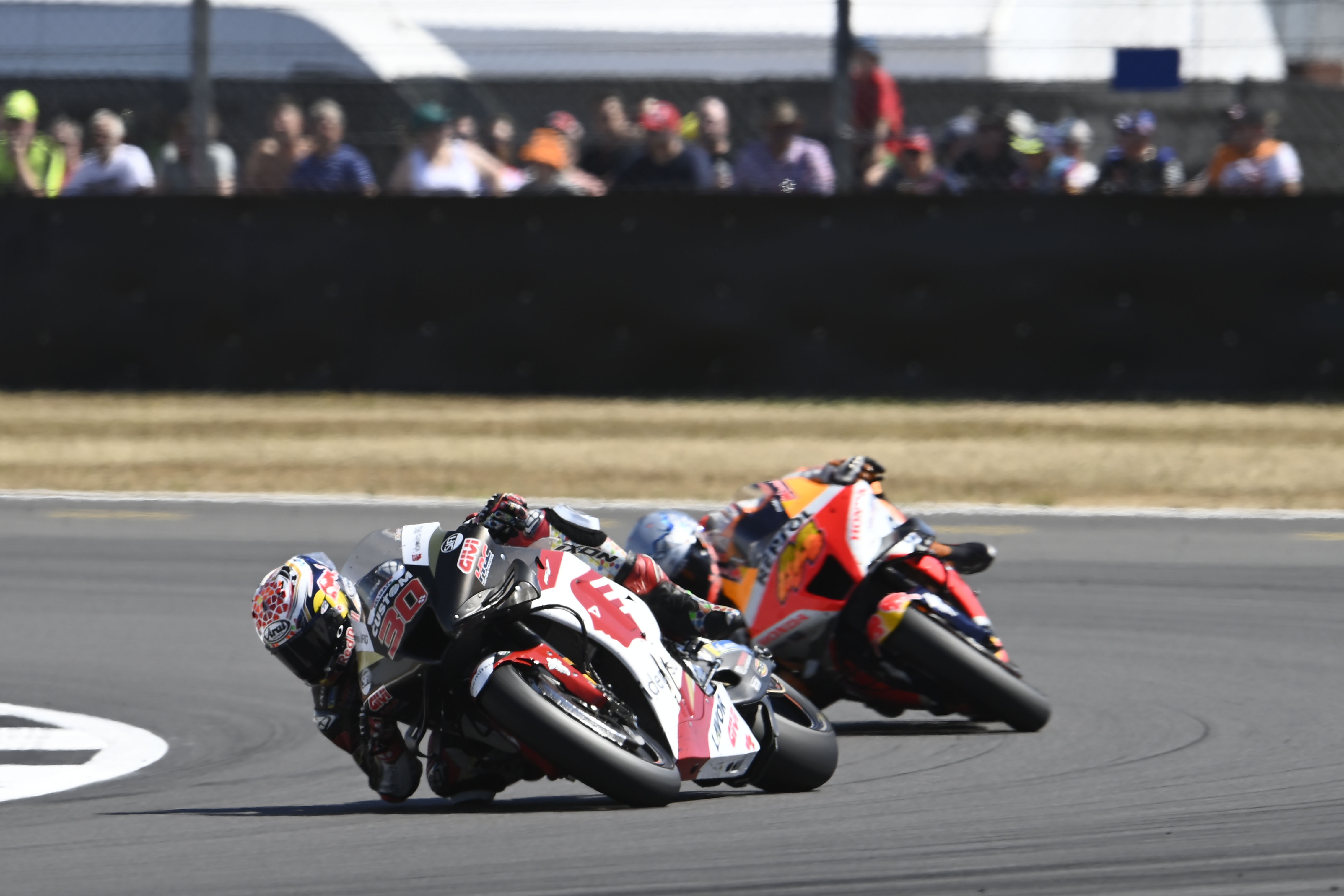 Not the worst day imaginable for Nakagami, whose result meant that he was the top Honda even at the culmination of a tough weekend for the Japanese brand. Whether that means his result is exceptional depends on just how bad the Marc Marquez-less RC213V really is, but the reality of the case is that even if it is truly awful, two points is nothing to really cheer about.
Fabio Quartararo – 6
Started: 4th Finished: 8th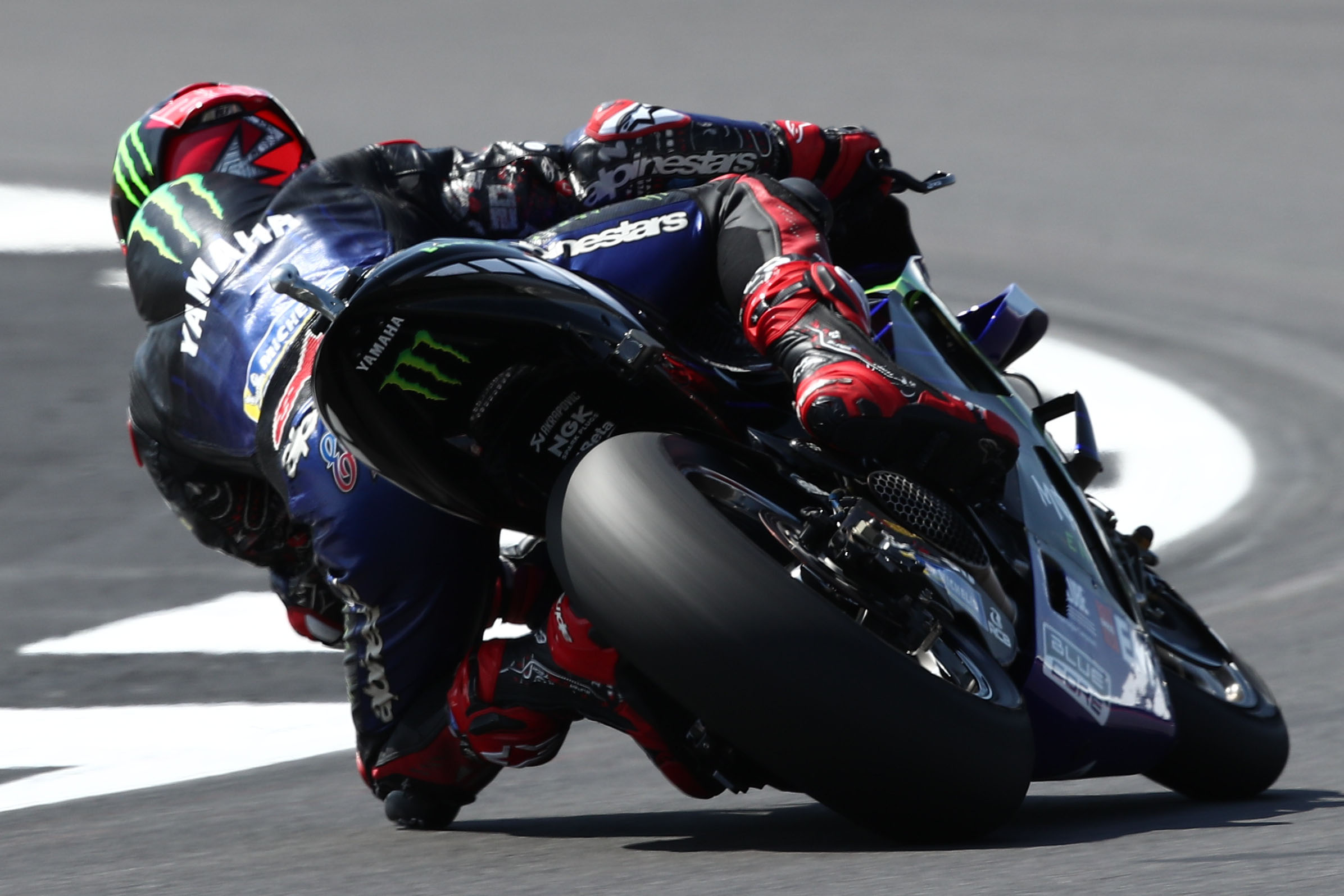 On one hand, Quartararo took more points off title rival Espargaro. But on the other, two weak races in a row for the Yamaha rider has now allowed Bagnaia to claw his way back into the periphery of their fight, even if he still has a long way to go. It's an utter mystery why Quartararo and his team went all weekend without trying out the Sunday choice of the hard rear Michelin, but the lack of experience did far more damage to his result than the long lap penalty he had to serve.
Brad Binder – 6
Started: 14th Finished: 11th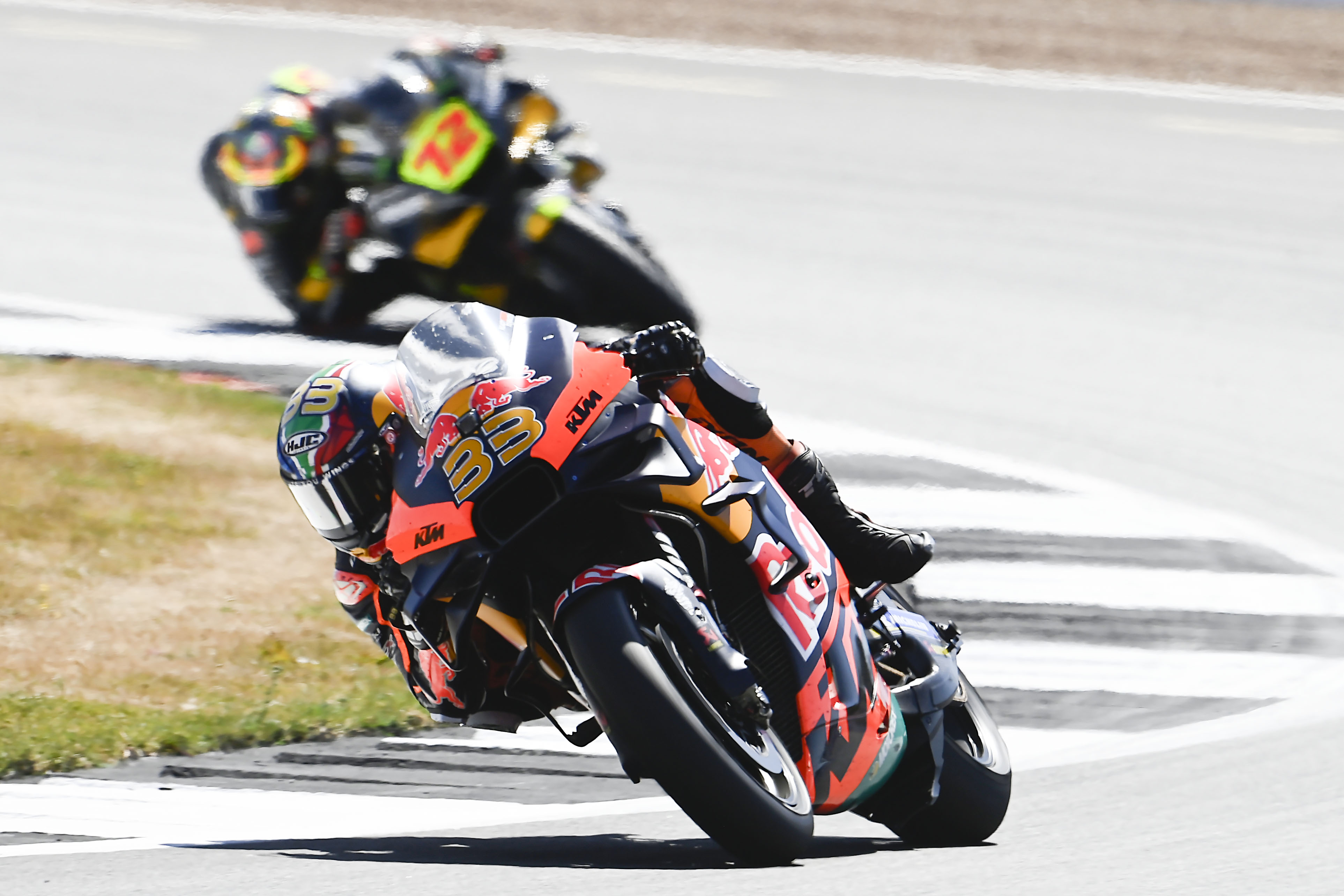 For a rider with a reputation of being a Sunday specialist able to carve his way through the pack, making up only three places is very much a disappointment for the South African. He would have been expecting better than that, and the fact that team-mate Olivera was able to deliver better makes things even worse.
Franco Morbidelli – 5.5
Started: 20th Finished: 15th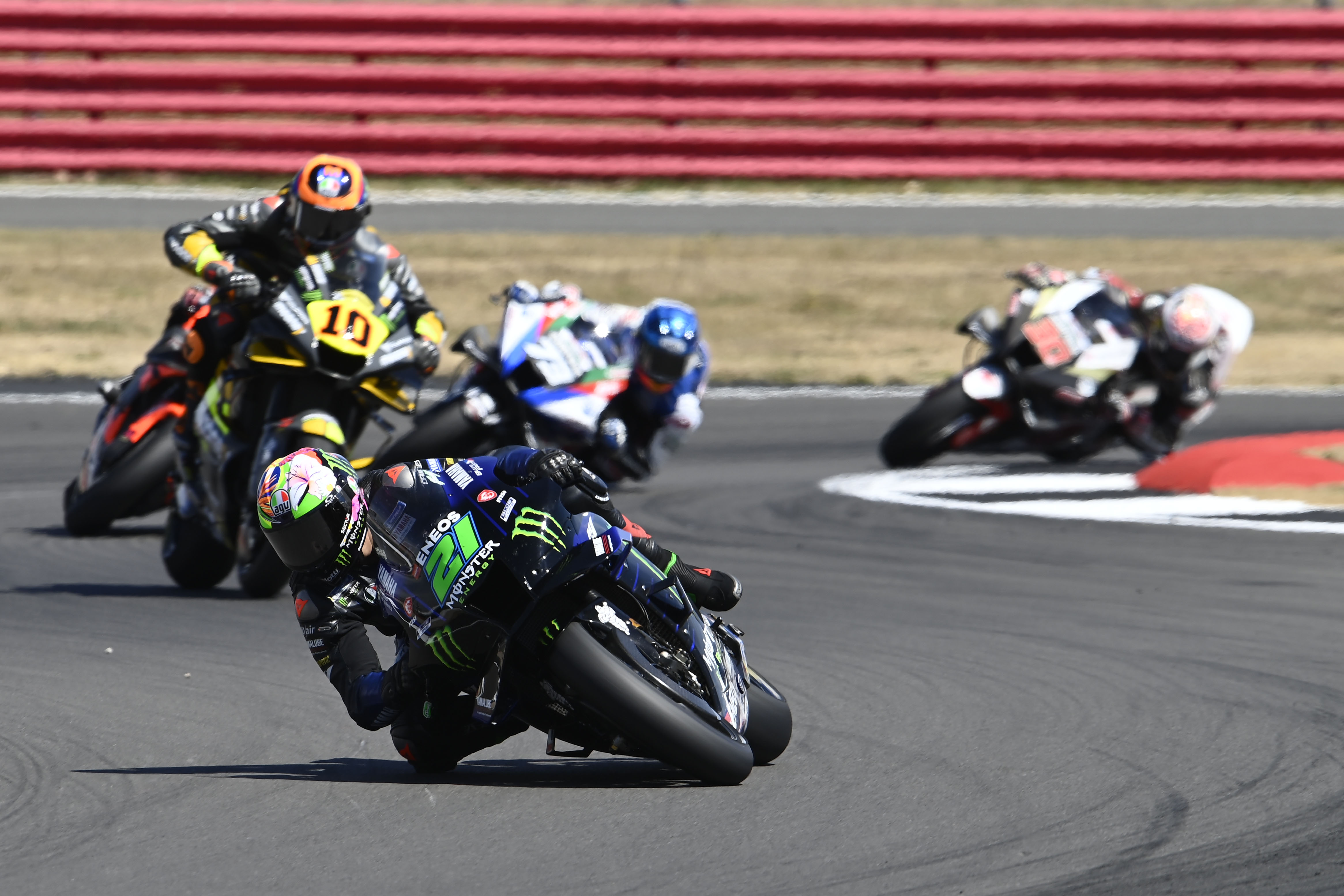 The consolation prizes for Franco Morbidelli are perhaps that he scored a single point and that he was quite close to team-mate Quartararo. But as Morbidelli's Yamaha annus horribilis continues, it's hard to see any light at all at the end of the tunnel for him, something he admitted at the end of the race.
Andrea Dovizioso – 5
Started: 24th Finished: 16th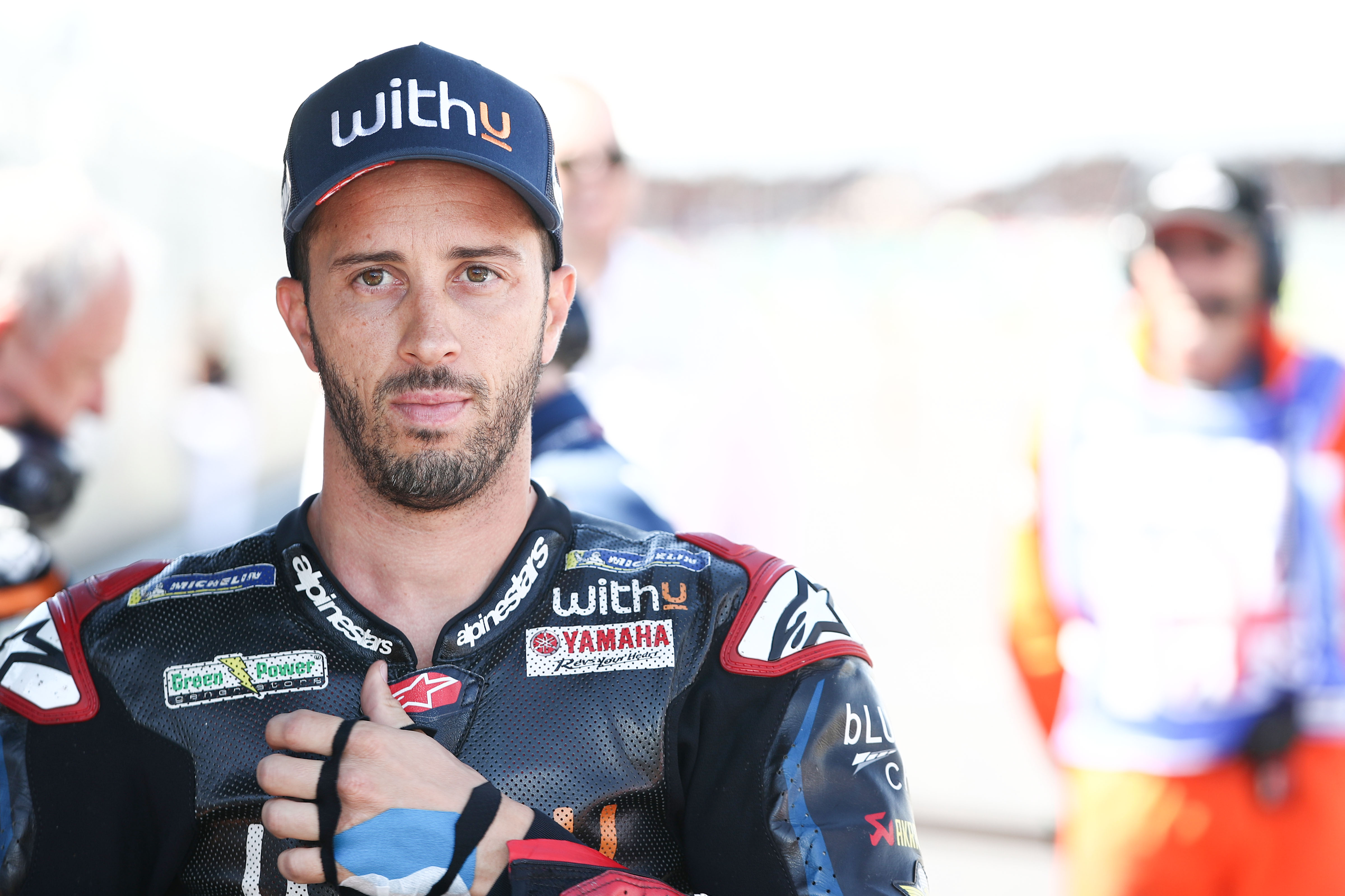 Honestly the best part of Dovizioso's weekend may well have come on Thursday when he confirmed that the pain will end soon, in two races' time at the San Marino Grand Prix, with his retirement. Still echoing the same complaints from round one of the championship, he's no closer to finding success with the Yamaha and the only positive is that he was within touching distance of factory rider Franco Morbidelli, fighting his own demons.
Darryn Binder – 5
Started: 23rd Finished: 20th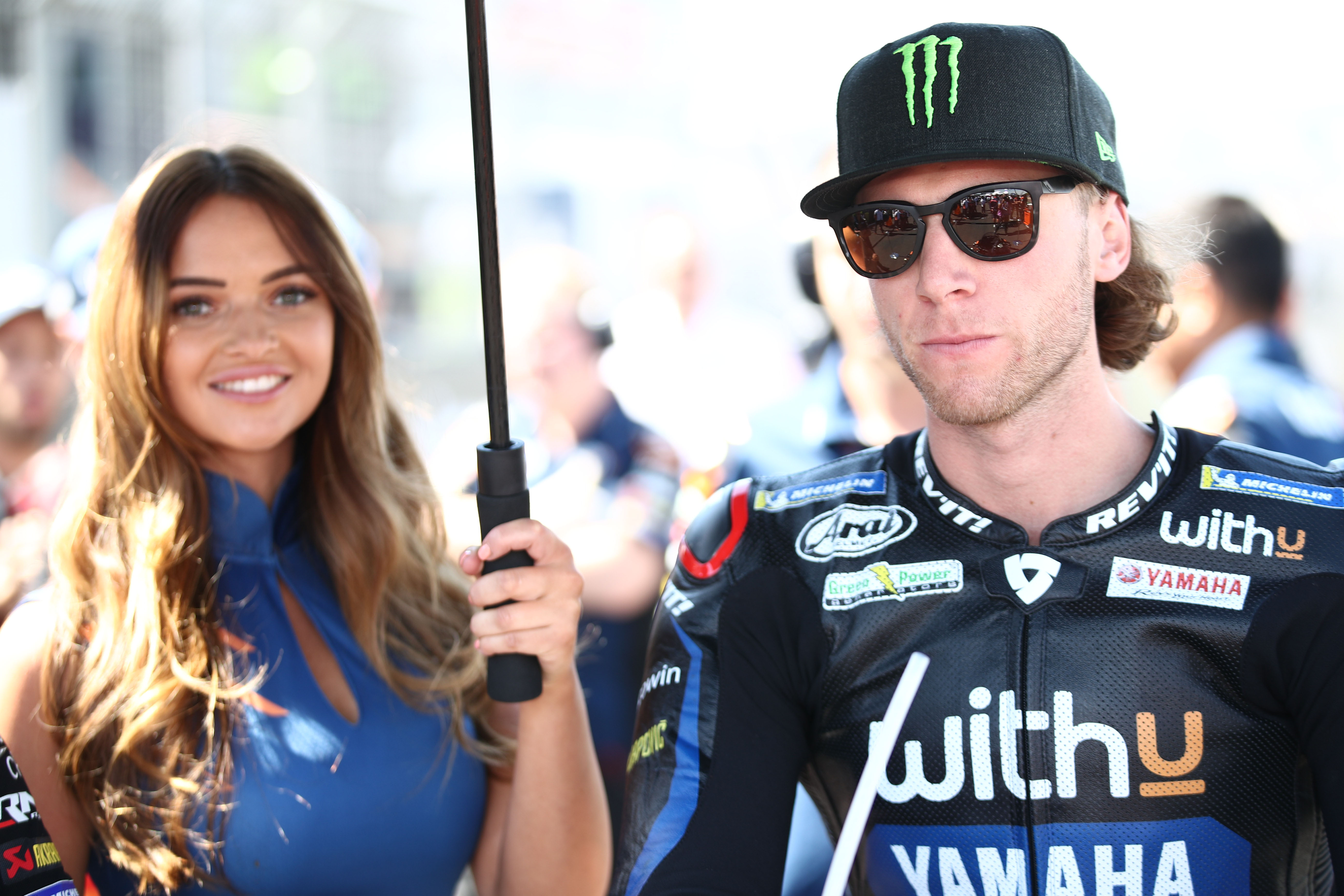 Given the pain that every Yamaha seemed to find themselves in on Sunday, a top 20 wasn't the worst thing that could have happened to Binder. This wasn't on par with some of his rookie performances but, seemingly as usual, he was not too far away from fellow Yamaha riders Morbidelli and Dovizioso – so he was understandably not too upset afterwards about where he ended up.
Marco Bezzecchi – 4.5
Started: 7th Finished: 10th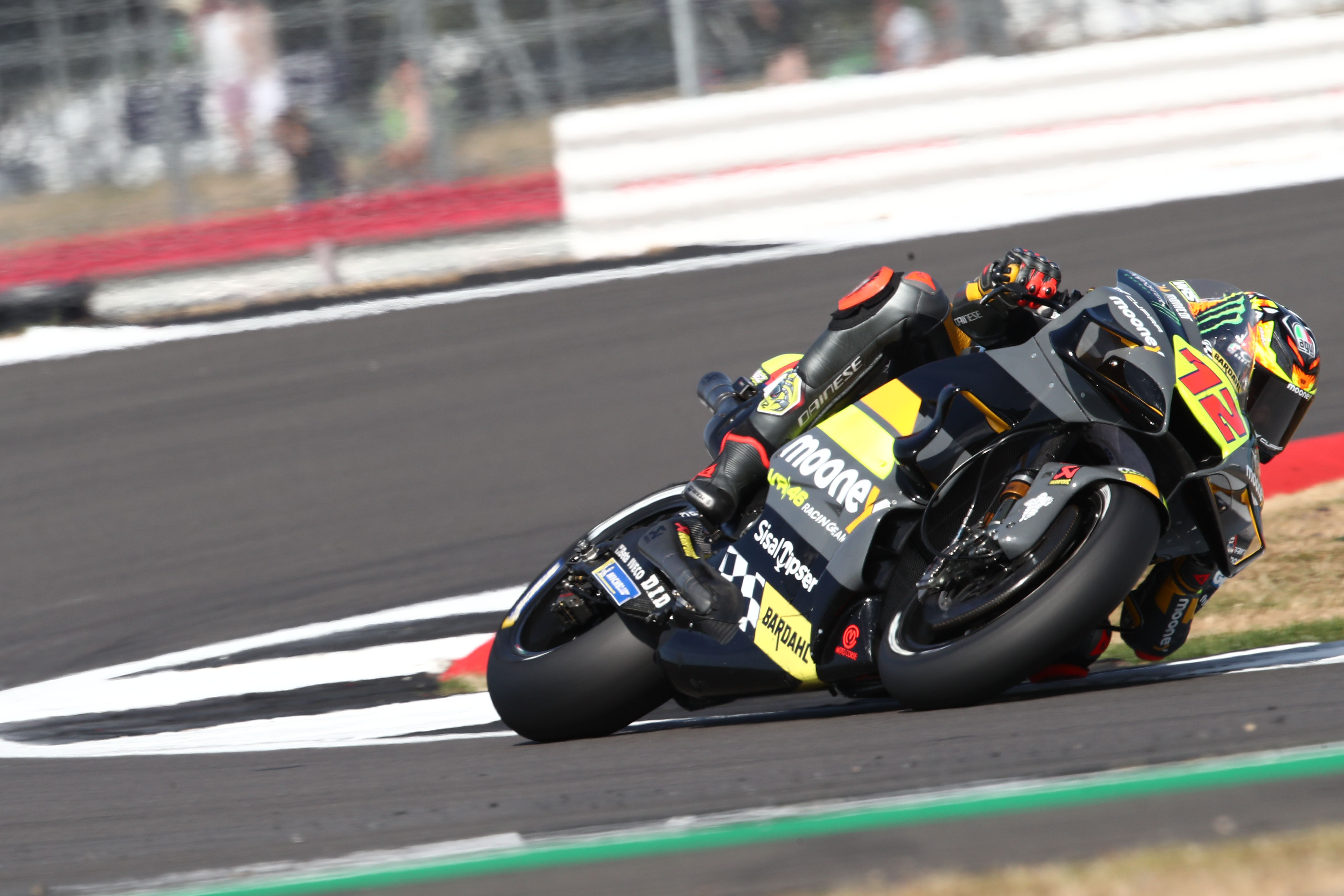 All in all a rather average race for Bezzecchi – a bit of a bump back to reality after his Assen podium. He looked really fast on race pace before the lights went out, but wasn't quite able to deliver it on Sunday. Still, it's more points in the bag at least as he consolidates his status as top rookie.
Luca Marini – 4
Started: 10th Finished: 12th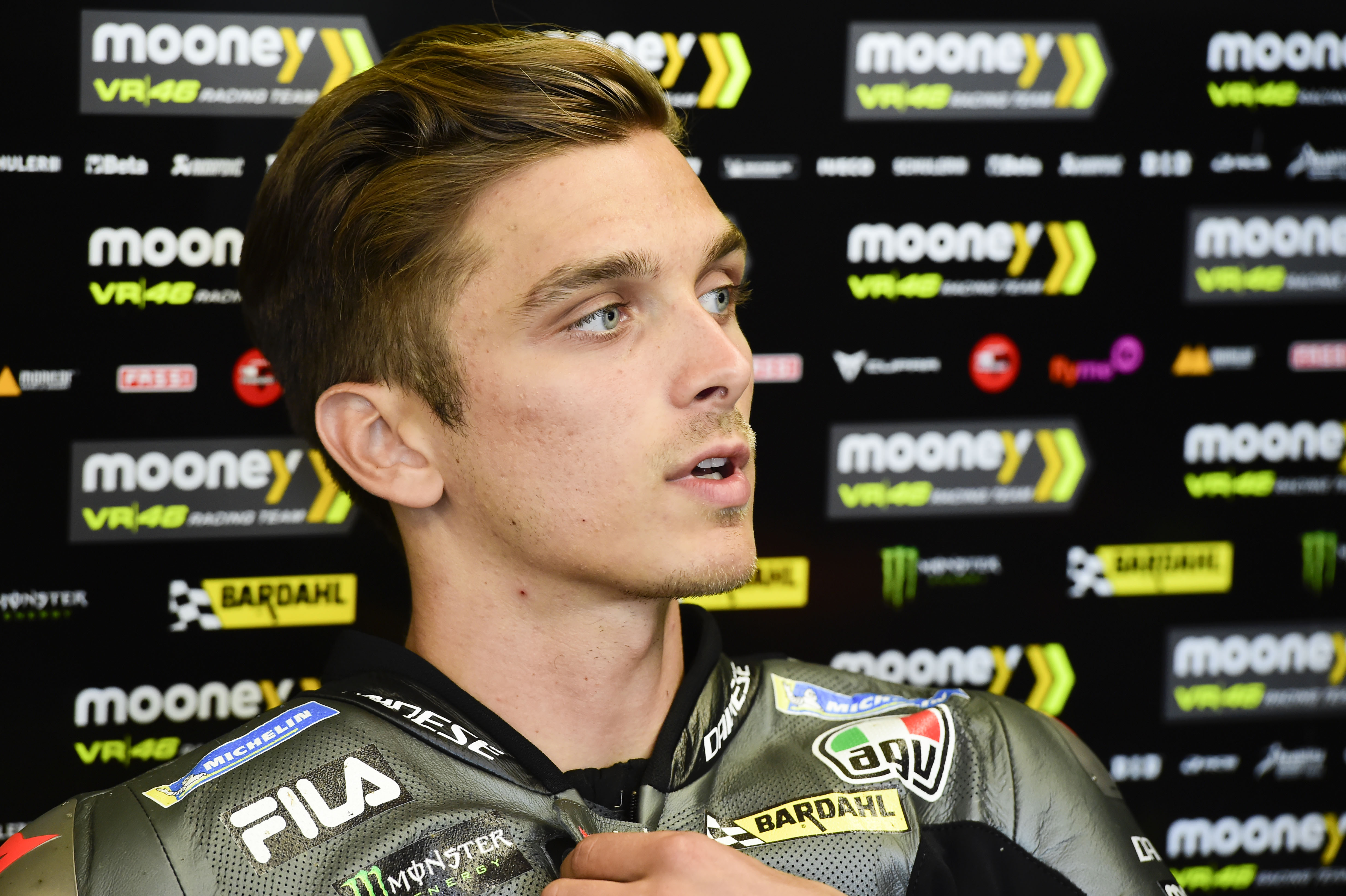 Given his form of late, Marini would undoubtedly have been hoping for more at Silverstone, especially on a day that seemed particularly Ducati-friendly. Yet, with contact off the line compromising his whole race, even strong pace in the final laps wasn't enough to make up for getting shunted backwards.
Pol Espargaro – 4
Started: 19th Finished: 14th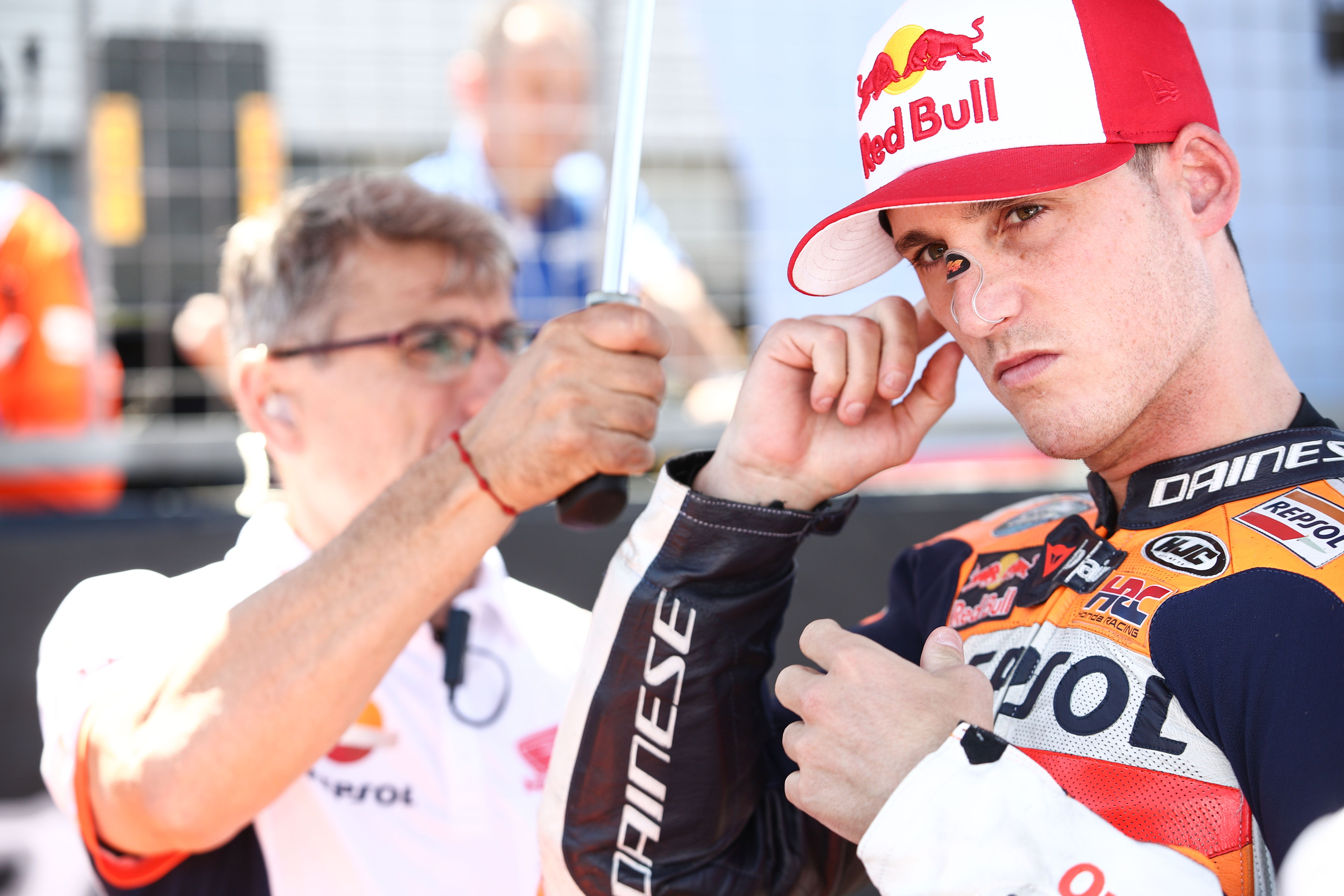 Sure, Sunday was hard for Honda, but here's the thing: when you're the one in factory colours, the expectation upon your shoulders is higher, and it's not good for Espargaro to end up beaten by satellite racer Nakagami. Maybe it's a consequence of his decision to head elsewhere for 2023, but it seems like perhaps Espargaro has lost some of his fire of late.
Alex Marquez – 3.5
Started: 17th Finished: 17th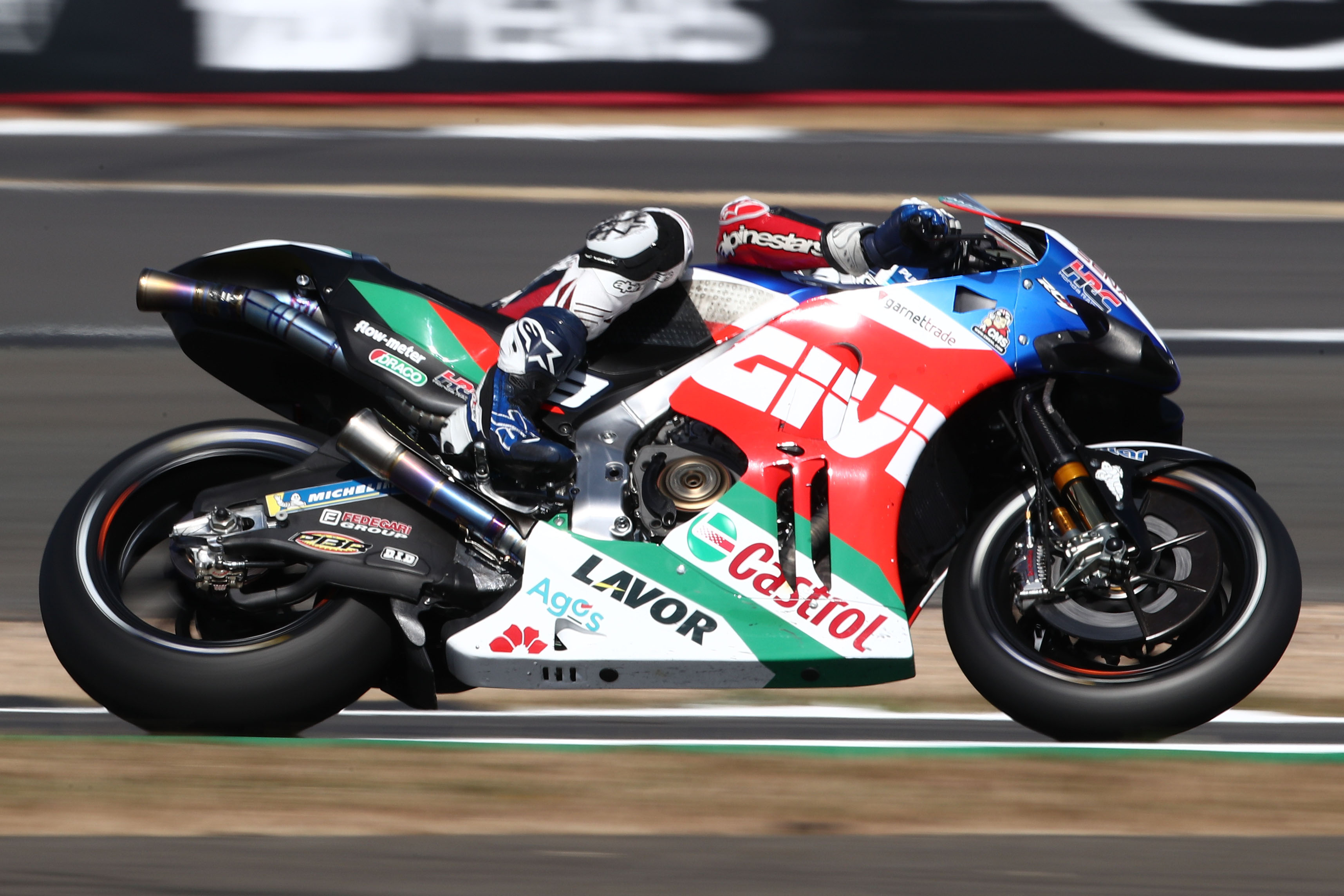 Not a great result by any measure for Marquez, it's nonetheless maybe not an unexpected one given the oft-repeated difficulties of the Honda. But he still came home as the last of their full-time riders, which is never a place you want to find yourself. It'll be a relief for him to escape the brand for a Ducati next year.
Fabio Di Giannantonio – 3
Started: 15th Finished: 22nd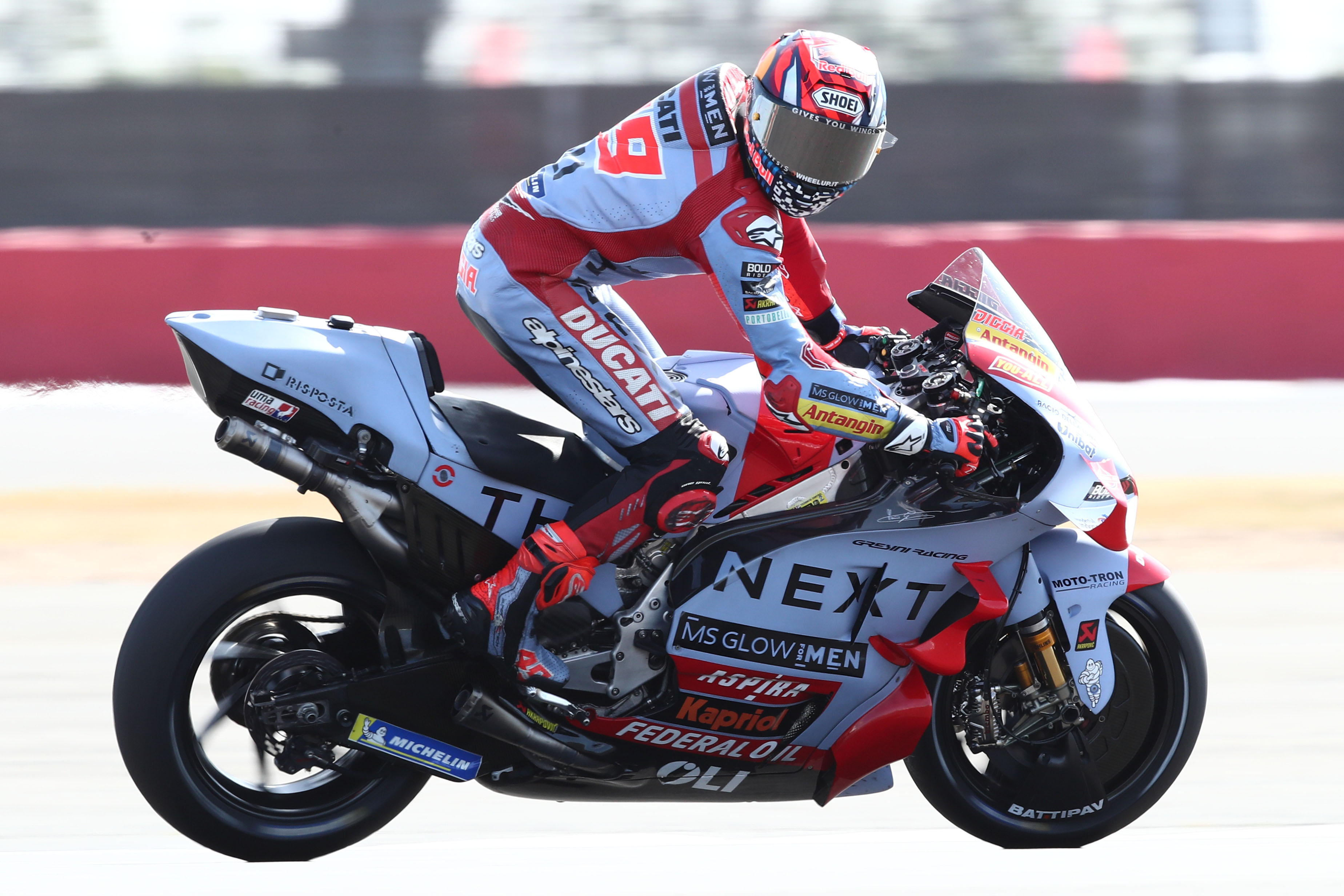 One benefit of being a MotoGP rookie is that occasionally you can take a gamble, which is exactly what Di Giannantonio did on Sunday with Michelin's hard rear tyre. But it was very much one that failed for him, and while that might not be a disaster most days, it's not ideal on a day when the majority of the brand's bikes enjoyed a particularly good Sunday.
Raul Fernandez – 2
Started: 22nd Finished: 21st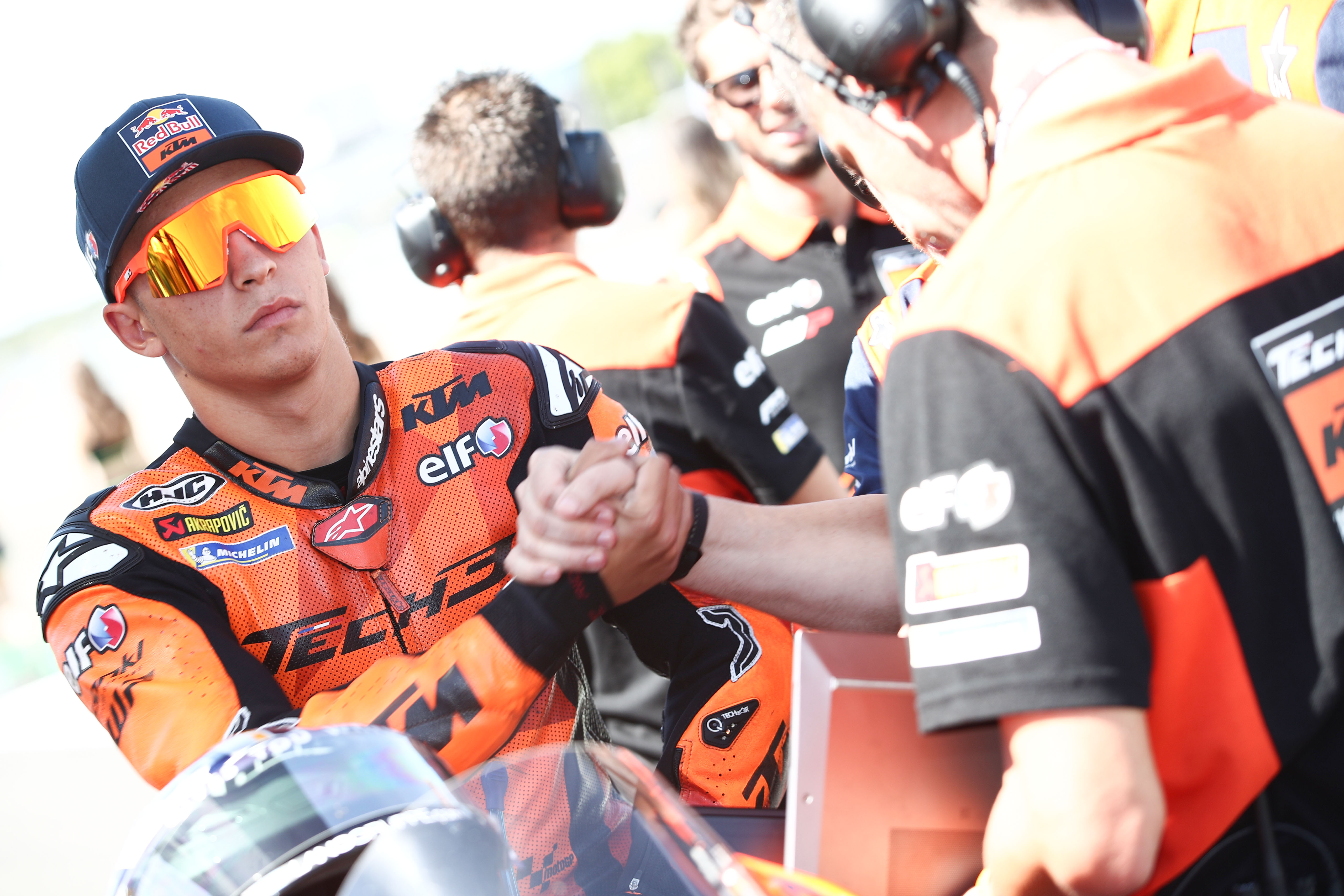 For the best part of this season, it's looked like Fernandez (essentially strong-armed into a KTM MotoGP seat) has been going through the motions of riding for his team – and even the summer break hasn't given him a chance to rectify that after yet another lacklustre performance making up the numbers at the back of the grid. It's hard to pin the blame on the bike any more, now that finally fully fit team-mate Gardner is finding a way to make it work.
Stefan Bradl – 1.5
Started: 18th Finished: 19th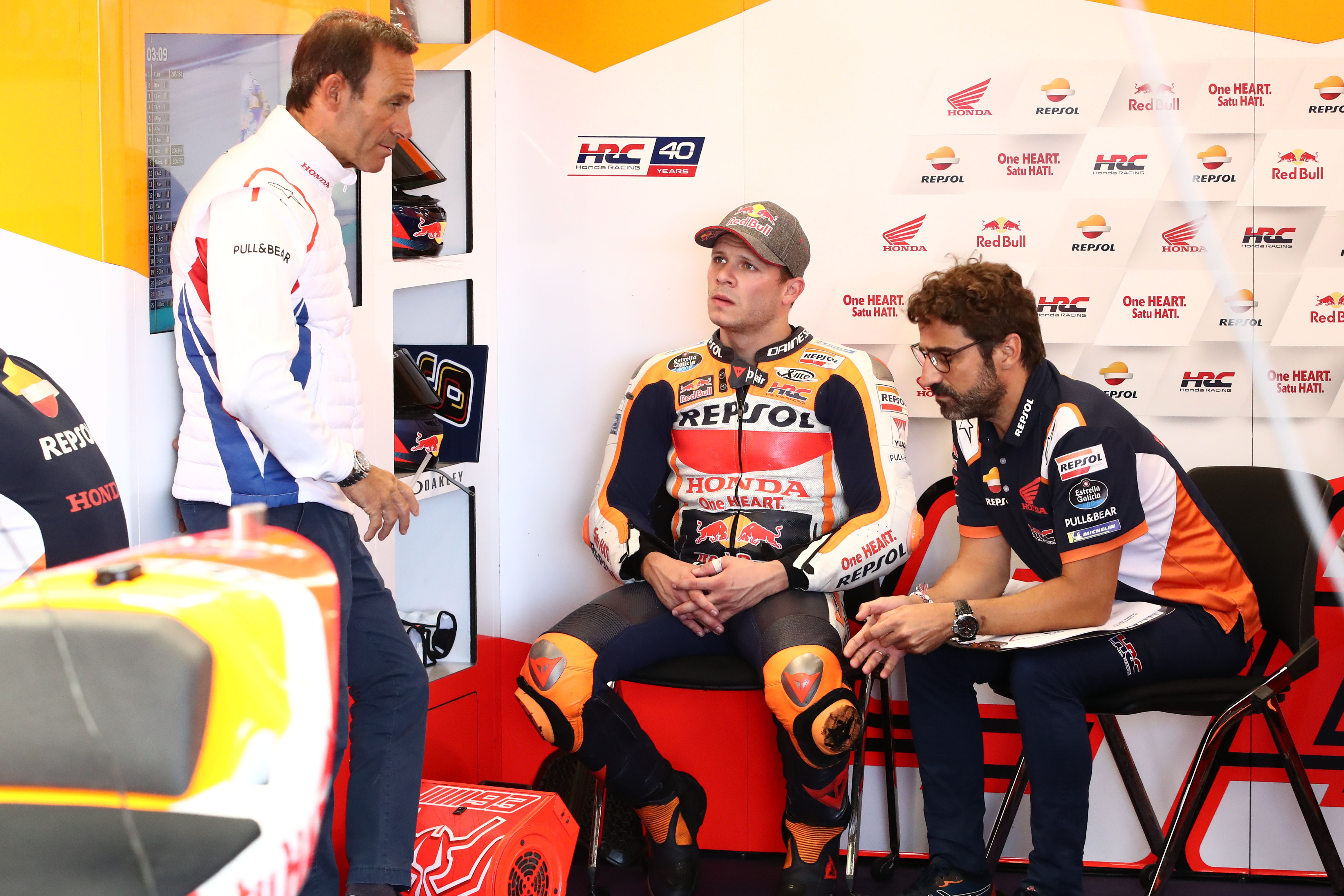 Getting penalised once in a race is bad, twice is worse, and three times is a complete disaster. Knocked back on the grid for touring, Bradl then had a long lap penalty for shortcutting Turn 4 – and then somehow also managed to overtake Dovizioso under a yellow flag after Johann Zarco crashed out, ending any hopes he had of even trying to be competitive.
Joan Mir – 1
Started: 12th Finished: DNF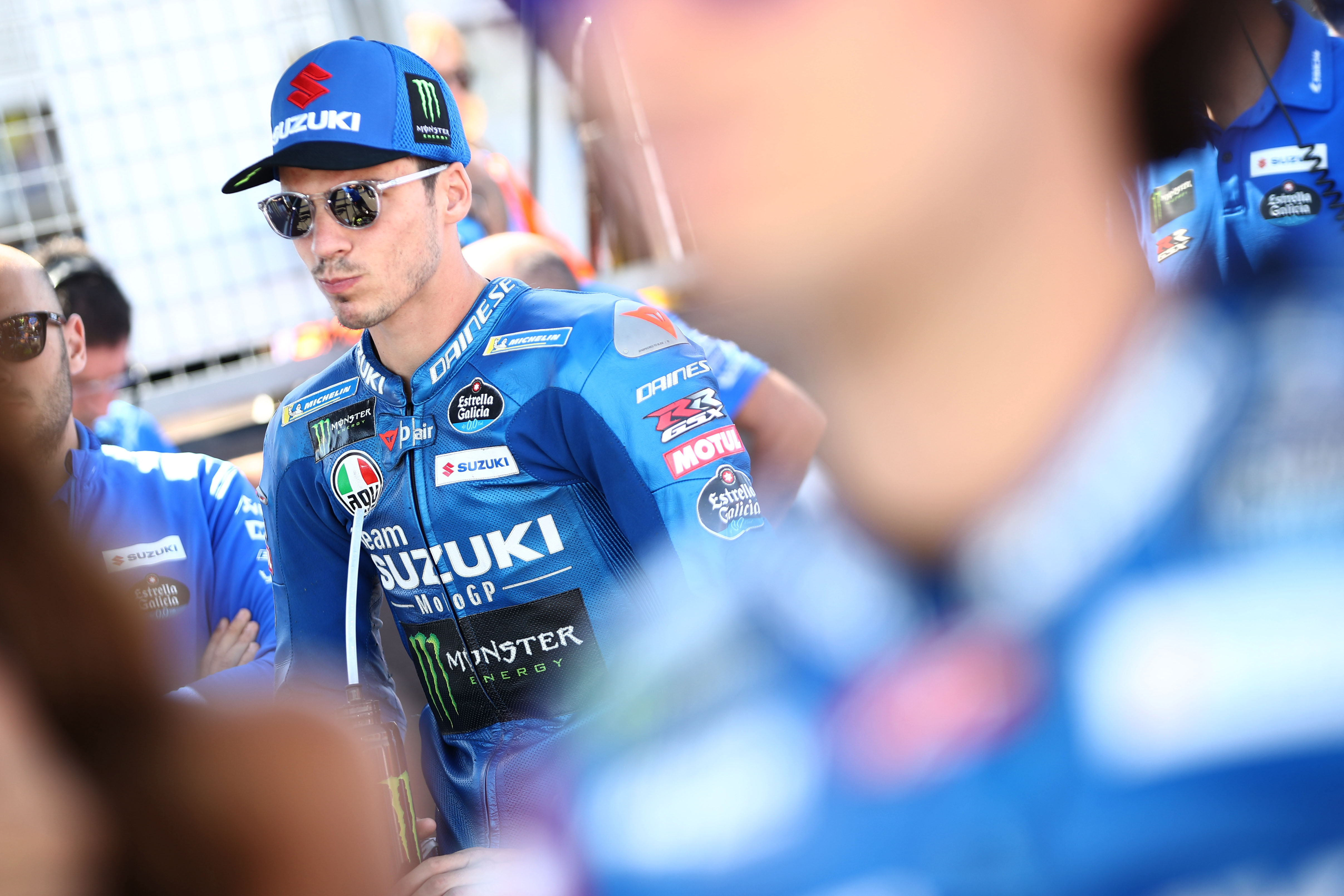 Five crashes in eight races from a racer who won the 2020 championship based on consistency alone very much counts as a full-blown crisis. It's hard to tell just how much impact Suzuki's bombshell withdrawal is having on Mir and the team's psyche, but it's obvious that something isn't right. It's less certain if it's something that can be fixed before the end of the season.
Johann Zarco – 0
Started: 1st Finished: DNF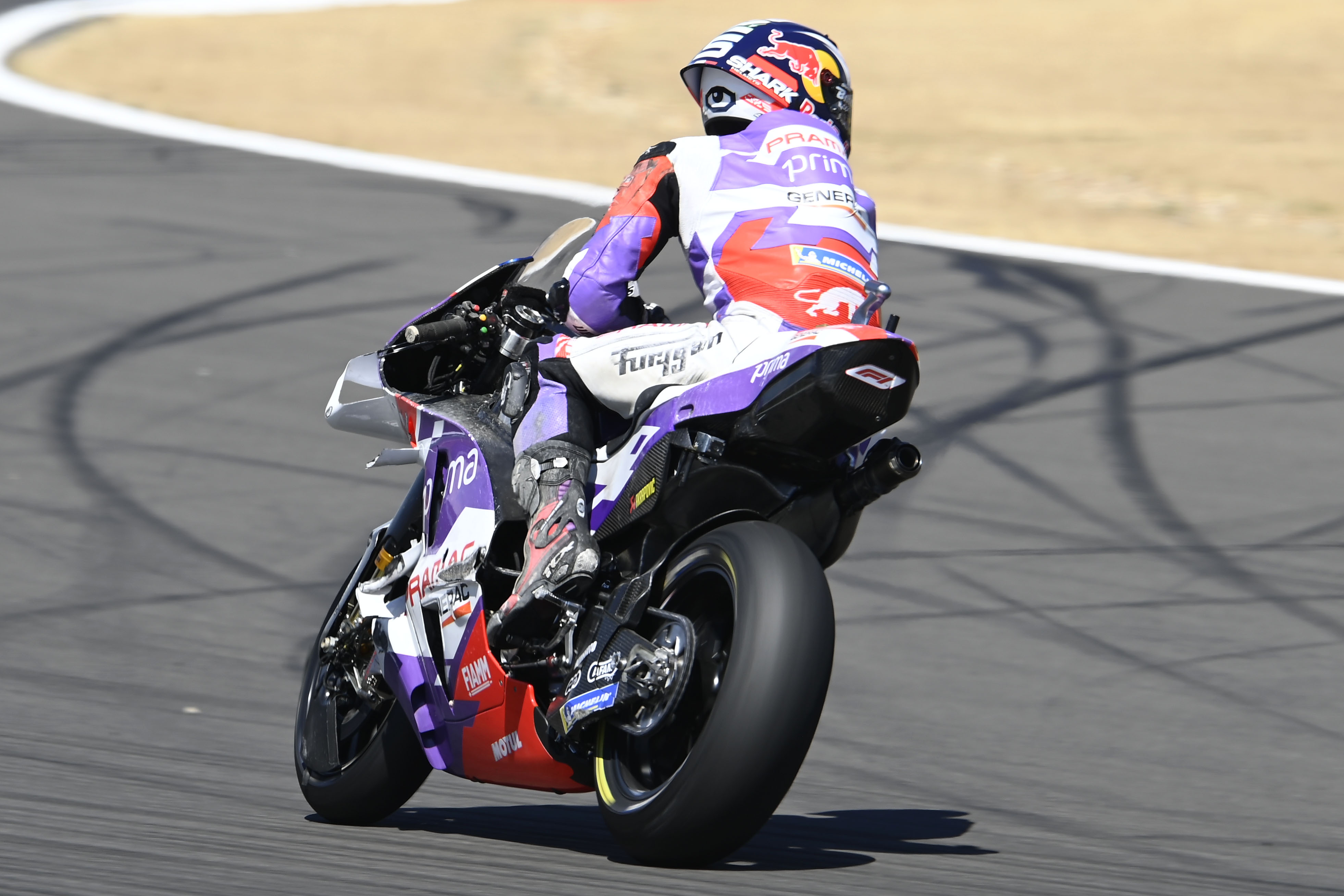 On so many occasions now, Zarco has come close to breaking his duck and winning a MotoGP race – and starting from pole position with excellent race pace on Sunday at Silverstone arguably represented his best chance ever. Yet, he went and stuffed it up with a completely unforced error that he can't blame anyone but himself for – one which means the forlorn search for victory continues.