Pecco Bagnaia has laid out a timeline of the woes that he believes have all contributed to a slow start for not just the 2021 MotoGP runner-up but also his fellow 2022 Ducati riders.
But he is also certain he goes into this weekend's Grand Prix of the Americas in Texas having fixed his problems and ready to return to competitiveness.
Bagnaia's title attack has been lacklustre so far this year. He's scored just 12 points from the opening three races and recorded his most notable moment of the season so far at the opening race in Qatar where he didn't just crash but took out fellow Ducati rider Jorge Martin in the process.
Yet now, after a successful race last time out at the Argentina Grand Prix, where fifth was definitely counted as a success an underwhelming 13th on the grid, Bagnaia heads into this weekend's Austin race more positive than he's sounded all season. Relatively, at least.
"I'm not very happy but I'm happier than I have been after previous races," he explained.
"For sure it wasn't an easy weekend [in Argentina], even though I worked well with the pace, because the fastest lap was a critical point and my bike was moving a bit too much.
"But before the race on Sunday my feeling increased, it was already better, and then for the race we made another step forward.
"I was needing this, missing a race like this where I was fast, competitive. I enjoyed it.
"Still we have some work to do on it, but the thing is that this new bike is very similar but has some differences. I've tried to understand these from the test, but it wasn't easy because I was testing so much.
"From Qatar to Argentina I was trying to find that feeling of last year, and sometimes I thought it was there. But I was always missing something.
"Finally in Argentina we found it, and my feeling was great. I was recovering a lot of ground on braking and the corner speed was higher."
Bagnaia's admission about the differences on the 2022 Ducati is quite surprising given the acknowledged belief throughout pre-season testing was that the bike was much more an evolution of last year's than a wholly new reworking of the machine that dominated the end of 2021.
He suggested the issue was that the exact impact of the changes wasn't instantly obvious.
"When you are on the limit, little changes can make a big difference," he explained, "and that is why I'm struggling a bit to understand it.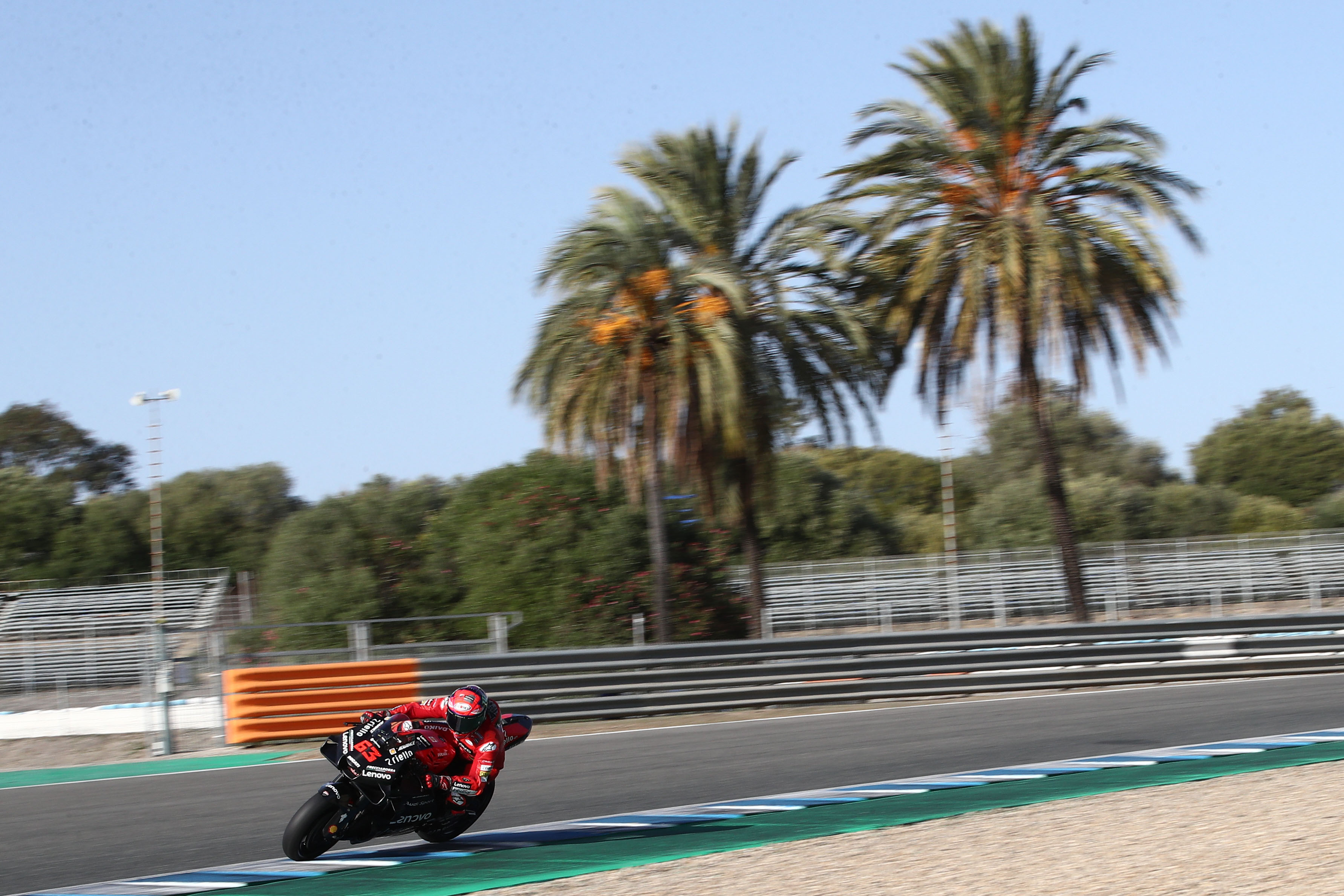 "In Jerez [last November] I was testing it and it was a big difference, but in Jerez the situation was different because the grip was incredible. I started there and everything was working so well.
"When you have a lot of grip, everything on the bike looks great. From Qatar I tried to understand better how to be a bit faster, and in Argentina I understood how to do it.
"Fortunately it wasn't a long time to understand it, but still I lost two races, and I just hope from this weekend to start like I finished in Argentina."
And while of course as with all factory riders, Bagnaia didn't want to get too detailed in his description of what the problem was – and especially about how they fixed it – he also expanded a little bit on the exact differences between the 2021 bike and his current one and how Ducati has started to find something more in line with what it was after.
"We balanced the bike in a different way," he explained, "using something that we first used here [at Austin] last year. It still worked in Argentina.
"It is better for sure, and I prefer it for sure because I really like the weight transfer. I can feel that more now.
"It's not that I wasn't feeling the front, it's that last year I was feeling more turning from the front.
"And on Sunday we arrived back to having that. Last year in time attack, I was able to force the tyres a lot more, and finally we found that again."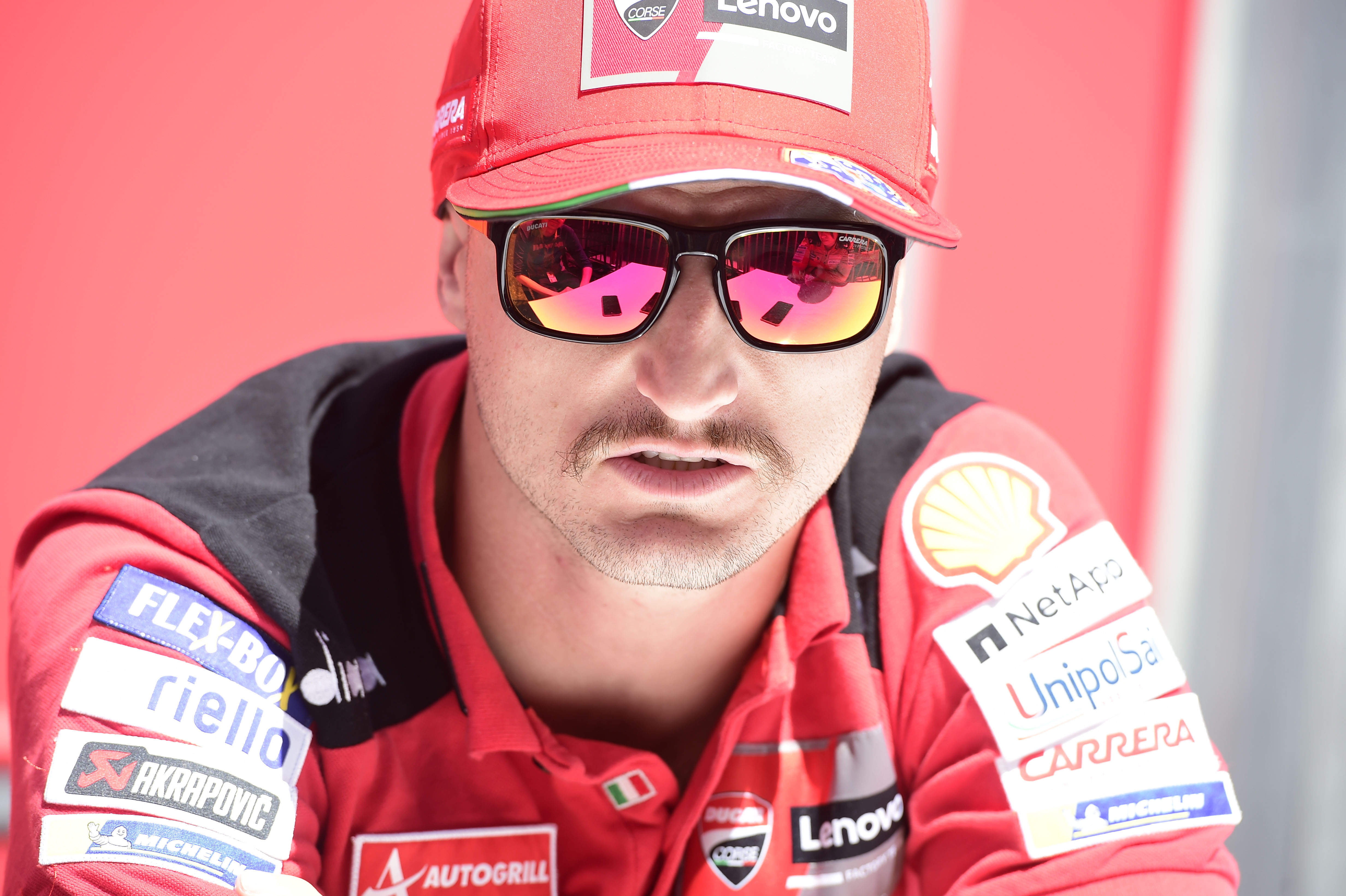 However, while things might be getting back to normal on his side of the factory Ducati garage, the same solutions aren't yet working on the other side of the box for team-mate Jack Miller, whose bad run of form very much continued into the race in Argentina.
Completely unable to overtake anyone at all at Termas de Rio Hondo, he says that the end result of 14th place was one of the most embarrassing races of his career.
Suffering through the same problems as Bagnaia and exacerbating them by similarly spending too much time testing rather than working on any sort of base setting throughout the pre-season, he needs to find the step that his team-mate has already made now.
"For sure that didn't help with my feeling. For sure," he replied when asked by The Race about the testing approach.
"We don't have a base at this moment in time. In Qatar, we chased our arses a considerable amount and then the bike s**t itself in the race.
"In Indonesia, the race was wet and even then we didn't have a fantastic setting in the race and I was able to do well just because it was wet.
"But in all honesty, I feel like I should have won that race with one hand behind my back, but because we hadn't done many laps over the weekend we were out with our suspension settings."