Yamaha MotoGP rider Fabio Quartararo says his hopes of getting a good result from his home grand prix at Le Mans were undone by arm pump – which he put down to the physio treatment he'd received.
Quartararo finished seventh in the French Grand Prix, 15 seconds behind race winner Marco Bezzecchi, having lined up 13th on the grid.
But when asked whether he was happy with the recovery ride, he said: "No. I don't look at it like a recovery. Because six people in front of me crashed. So it's not a recovery."
The riders in question were Marc Marquez, Jack Miller, Pecco Bagnaia, Maverick Vinales, Luca Marini and Alex Marquez.
"I had a physical issue, from the middle of the race," Quartararo continued.
"This morning I had a treatment of my arm, and was for me way too aggressive. And I had arm pump from the middle of the race. I could have been much-much-much faster.
"This is the only point I'm happy with, that with the bike we raced we could be faster. But actually what I had this morning was not good for the race."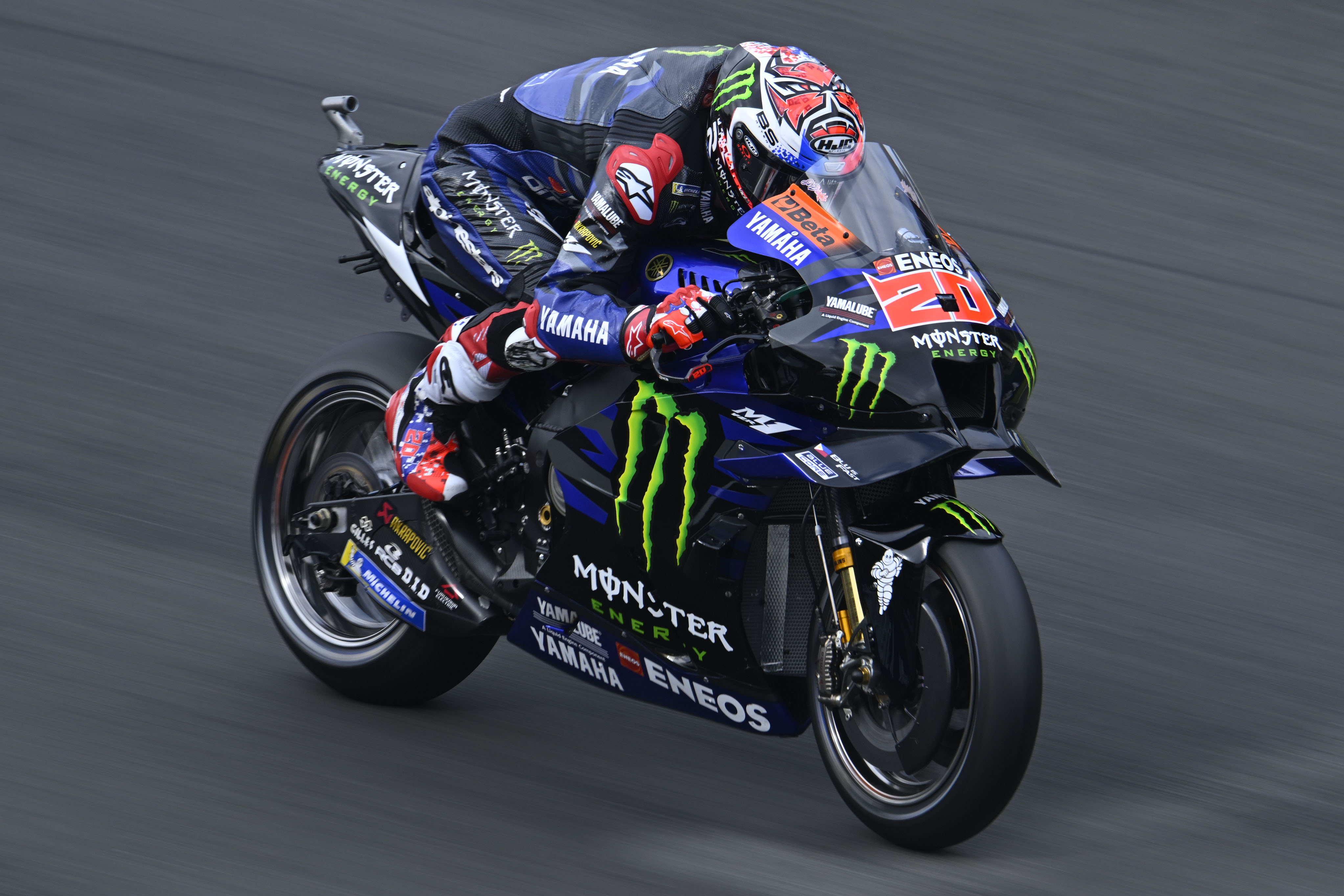 Quartararo had a likely Spanish Grand Prix win snatched away from him by arm pump two years ago, and had surgery in the aftermath.
This, he says, was the first recurrence of the condition – which is more formally known as compartment syndrome and entails muscles swelling through inner pressure.
Quartararo says he has been rotating physios within MotoGP's medical team, indicating it was a request for this year – presumably as MotoGP swapped medical providers from Clinica Mobile to Quironsalud.
"But now we'll always follow with the same person," he said.
"[It] was really aggressive treatment for just before the race. Unfortunately the arm was super strong [tight]. But I never had any issue in the past [since 2021].
"I know it's not a problem [longer-term[] at all, right now it's soft."
Quartararo lost 0.556s per lap to winner Bezzecchi but believes he could've been half a second faster – although that doesn't mean he would've been fighting out front given the Yamaha is still struggling to overtake.
But the Frenchman was somewhat encouraged amid a challenging run of form that using a bike set-up from his title-winning 2021 season seemed to work at Le Mans, and plans to stick with that approach.
"I'm feeling a little bit better but still not feeling super great. But much better than everything we have tried."