Two-time MotoGP champion Casey Stoner has offered a frank update on his health condition, admitting that he's "never more than 60 percent of my usual self" as he tries to manage his chronic fatigue issues.
Stoner left MotoGP at the end of the 2012 season, aged just 27, having secured his place as one of the obvious greats of his era despite such a relatively early end to his career.
He was not completely out of the sport at that point – after a brief foray into four-wheeled racing in his native Australia, he worked as an intermittent test rider for Honda and then Ducati before leaving for good at the end of 2018, having felt that his feedback was being underused by the Bologna marque.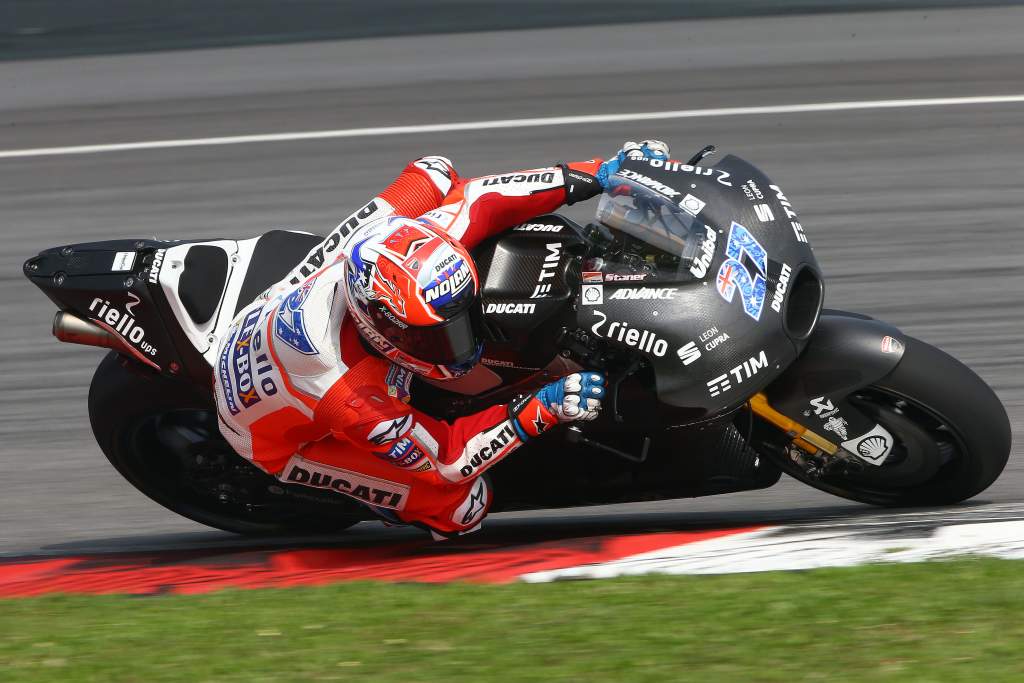 But Stoner, already suffering from chronic fatigue initially misdiagnosed as lactose intolerance during his latter years as a MotoGP full-timer, then took a turn for the worse – something he spoke about at length to Spain's El Mundo newspaper last year and has now gone into further detail on during a MotoGP media appearance during the 2021 season's penultimate race weekend at Portimao.
"To be honest, since I finished my testing role with Ducati, I got my shoulder reconstruction [in early 2018], which was fantastic… I've struggled massively with my health," Stoner said.
"I got to the point where I couldn't get off the couch for basically five months. From bed to the couch was my exercise for the day. I couldn't explain anything, we couldn't understand anything.
"Mentally I was struggling, physically – massively. And so the last sort of three, almost four years now, I've just been trying to manage the situation. Trying to learn how to conserve energy through the day, learning what hurts me long-term versus what not necessarily makes me better but it just reduces the effect of my issue.
"The end of last year, I started feeling a little better in December-January, and thought 'maybe I'm not coming out of it but I can manage this now'. I started being able to do little bits through the day and not be too tired for the next week or two.
"Which was really exciting – but then I hit April, March-April, and went backwards again.
View this post on Instagram
"I'm a little less optimistic with things at the moment, I just kind of go day by day how I feel, sometimes I'm extremely exhausted and just cannot explain it.
"And other days feel a little better. But I'm basically never more than 60 percent of my usual self.
"I've had to learn to walk everywhere, which I hate, I always used to jog just about everywhere, now I have to walk and it's just all about conserving energy and getting through each day."
Despite his ongoing health issues, Stoner hinted at an interest in returning to the MotoGP paddock and potentially advising young up-and-coming talent – but he also admitted that would cause significant ramifications for his Australia-based family, complicated also by the current COVID-19 situation and how it impacts travelling from and to Australia in particular.
He reiterated his long-standing position that he'd had no regrets about leaving MotoGP when he did, having been simply too fed up by life as a premier-class full-timer.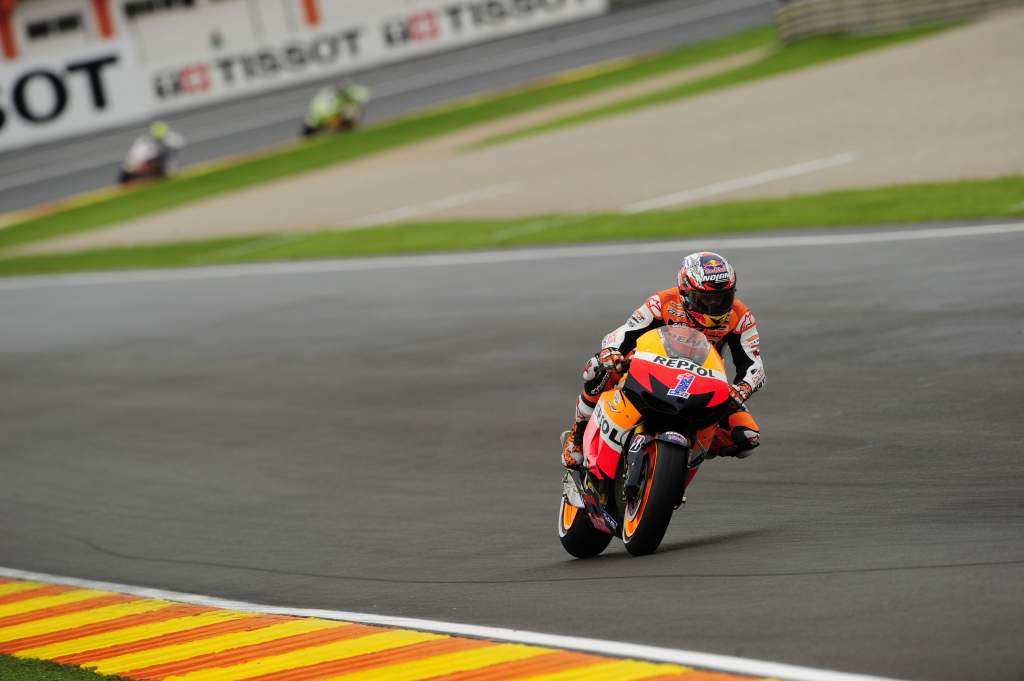 Yet when asked whether he was missing the rivalries, he gave a sombre answer: "I miss kind of any rivalry because for the last four years my competition has been me – trying to just do anything for the day and trying to learn how to manage my energy levels.
"So I haven't been able to be competitive at anything. And it's still something that I enjoyed – it wasn't in MotoGP anymore, but even, you know, I was starting to do quite a lot of mountain biking, I got to a fairly good level, where I was about to start racing and everything. Not to be extremely competitive and serious but I wanted to see where it led, you know, it was something enjoyable, I was having a ball – but unfortunately things just became more and more difficult."