Our writers will be answering your questions after selected rounds of the 2022 Formula 1 season as part of a new feature on The Race Members' Club.
The fourth round of the year at Imola produced plenty of talking points, from championship leader Charles Leclerc's error to Max Verstappen's domination and Lewis Hamilton's nightmare weekend.
Ferrari's decision to risk everything for one extra point was extremely short-sighted. Is this a cause for concern in terms of their race management as the season develops?
Niall Boyle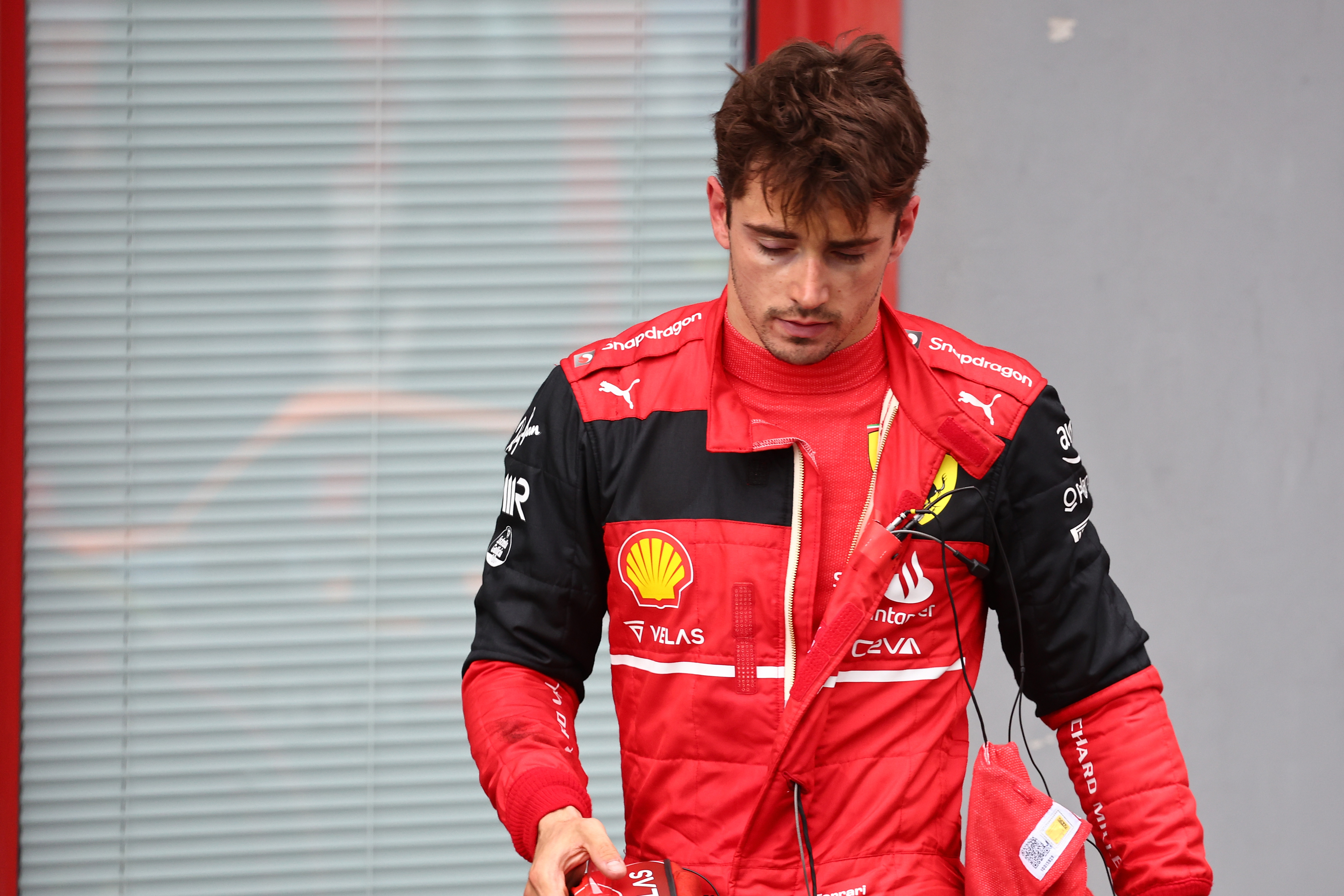 That's assuming Leclerc's pitstop was in order to pick up the fastest lap point, it wasn't. It was because they were still trying to get the second place.
The reason was that he was running out of tyres compared to Perez and so was falling back, if they made the pitstop, Perez would also make a pitstop which was the correct assumption, that's what happened. Then they'd both be on the same tyres again, so it was a tyre reset.
And so while there was still enough time left, rather than just accept they were going to be third, they thought well let's make the stop, we'll still be third at worst but might be second. Perfectly logical decision and a pleasingly aggressive racing decision.
It wasn't for the extra point of fastest lap. If you were just doing that you have done that at the end rather than lap 49 of 63. – Mark Hughes
When will it be time to say it's more than luck for George Russell vs Lewis Hamilton. Is there a difference in driving style which is suiting George more with the hobbled silver bullet?
Michael Griggs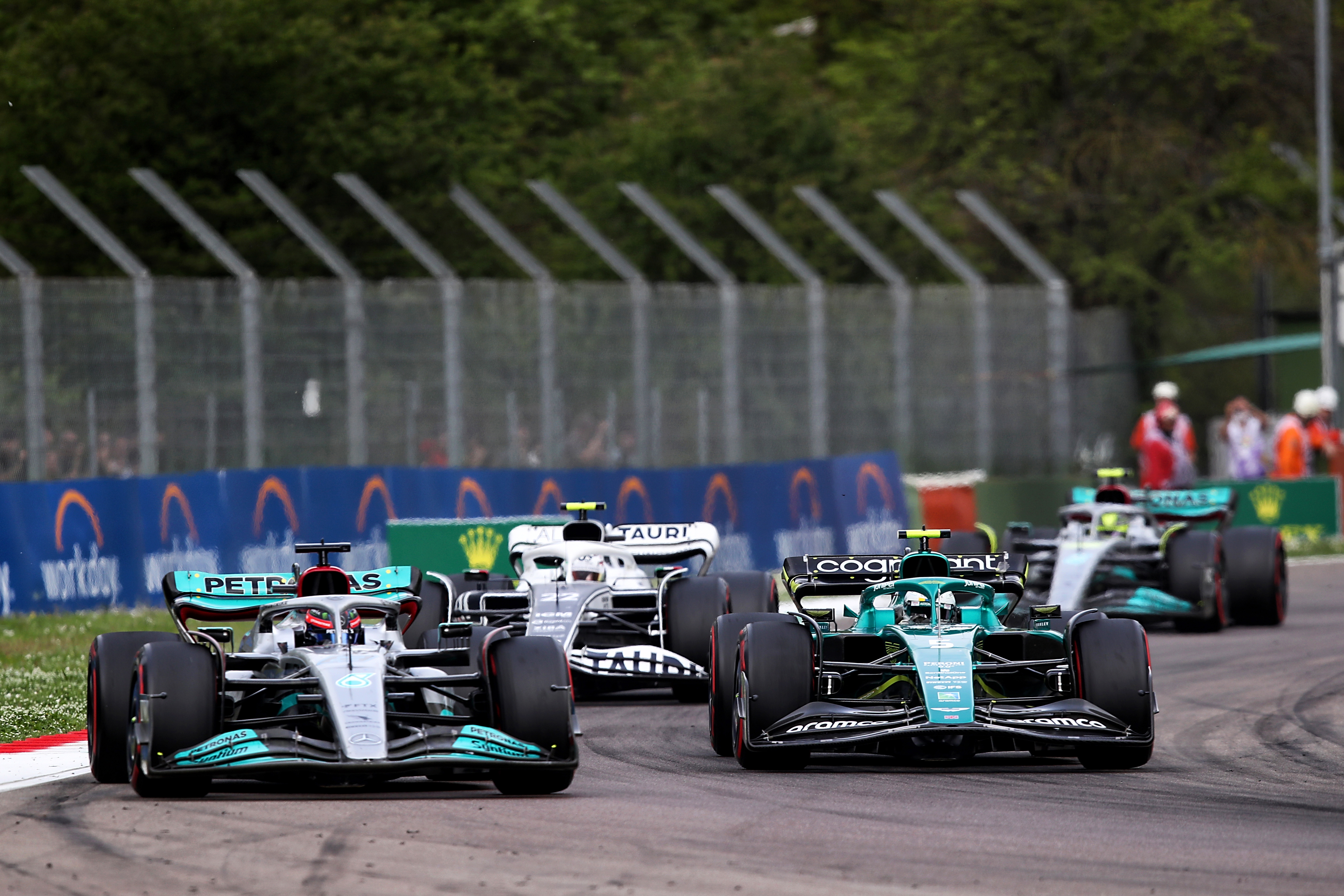 They were caught out by the red flag in Q2, they'd just done their first flying lap, the warm-up lap, and then there were red flags so they never got to do the second warm-up lap because it then rained and that session just timed out.
What was supposed to be tyre warm-up laps ended up as their qualifying laps in Q2, so George happened to push three tenths faster on that lap than Lewis but they weren't serious laps anyway.
Then that three-tenth difference totally defined a completely different weekend for George and Lewis, because after the sprint George was on the odd-numbered side of the grid and vaulted up to sixth from 11th while Lewis was mired back in the midfield.
In fairness, George then did put a very ballsy pass on Magnussen's Haas into Rivazza. Lewis was even worse after the pitstop because he was delayed as Ocon was released in front of him, and that put him even further back, and he was in a DRS train, so the car in front of him always had DRS on the car in front of him, so you're just trapped in whatever position you're in, and it happened to be 14th, that's just where you're going to be. Especially as he couldn't come off-line to try and outbrake because it was still damp offline. So that was it.
Really just a complete contrast in fortunes but very much a circumstantial one, nothing too much to be read into the difference here between George and Lewis because it just as easily could have turned the other way around. Just according to what happened on those Q2 warm-up laps.
On Lewis's side of the garage, they are been a bit more gung-ho and adventurous in terms of what to try because they are just so uninterested in lowly positions and are trying to make a breakthrough, so you saw that happen in Jeddah.
I don't think that was a factor here, that was just the circumstances of Q2 and the red flag. But there's absolutely no evidence whatsoever that Lewis is struggling to get the best of this car or that there's any significant difference in performance of the two drivers. We're just seeing a weekend where it went right for one and wrong for the other one. – MH 
Any insight on what is coming from Mercedes to address its performance issues?
Oscar Robledo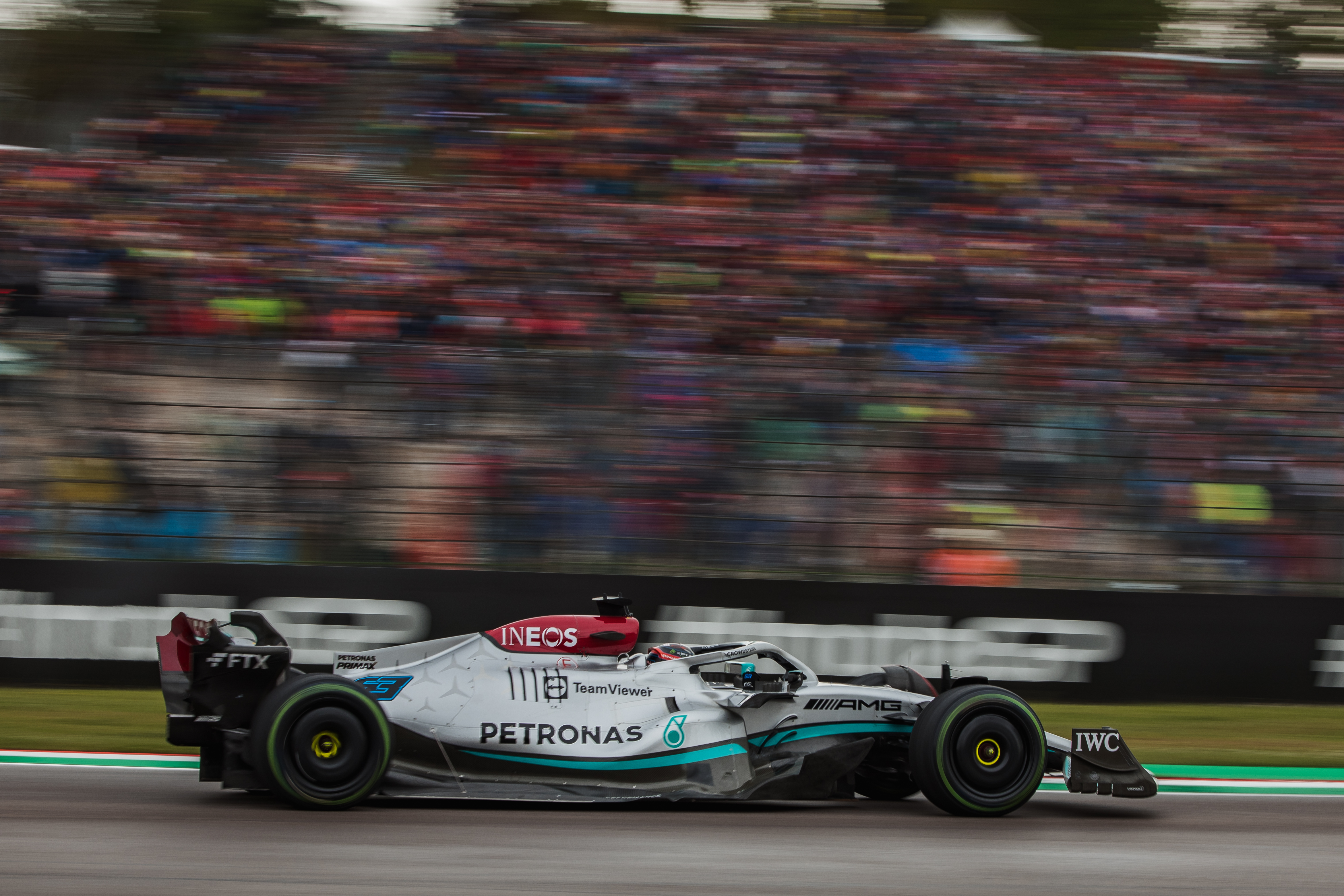 No, not really. It still doesn't understand the cause of it in the first place. It can't make a decision on how is best to proceed until it understands. This weekend was the first time it has publicly admitted that this might not be solved in a time frame that lets it salvage its 2022 season. At least, in terms of a title challenge.
Ultimately because the technical regulations stay stable after this year if the Mercedes concept does work and it can finally be understood and then the relevant improvements brought to the car to deal with that initial porpoising problem then that will work in theory as well for next season and beyond as it will for the end of this year.
So even if it takes another 10-15 races, Mercedes could theoretically end the season fighting for poles and wins and know this concept works but it's the 2023 season in which it can fight for a title.
That's part of the motivation for wanting to persevere and keep trying to understand and improve this concept.
The other part of that is that, because Mercedes doesn't know exactly what's causing this limitation, it can't make a judgement call on whether or not there's a greater potential ceiling if it just started completely from scratch and went down a different concept, because ultimately months and months of development have informed them that this is the direction to take.
It can't just throw all of that away on the assumption that there's greater potential just by going in a completely different direction from scratch, so it's a really complicated position to be and it all comes down to not really knowing what that problem is.
Until it can fully understand it and understand the cause, it is basically stuck and it's got to the point where Hamilton said at the weekend, obviously it's not his preference, but he basically implied actually it's not the end of the world if Mercedes finds out the car concept is inherently flawed because it at least has an answer then it can go about trying to design the car in a different way.
At the moment, it is just stuck in a horrible limbo. – Scott Mitchell
At what stage does Daniel Ricciardo's worrying trend of poor performances become terminal at McLaren?
Niall Boyle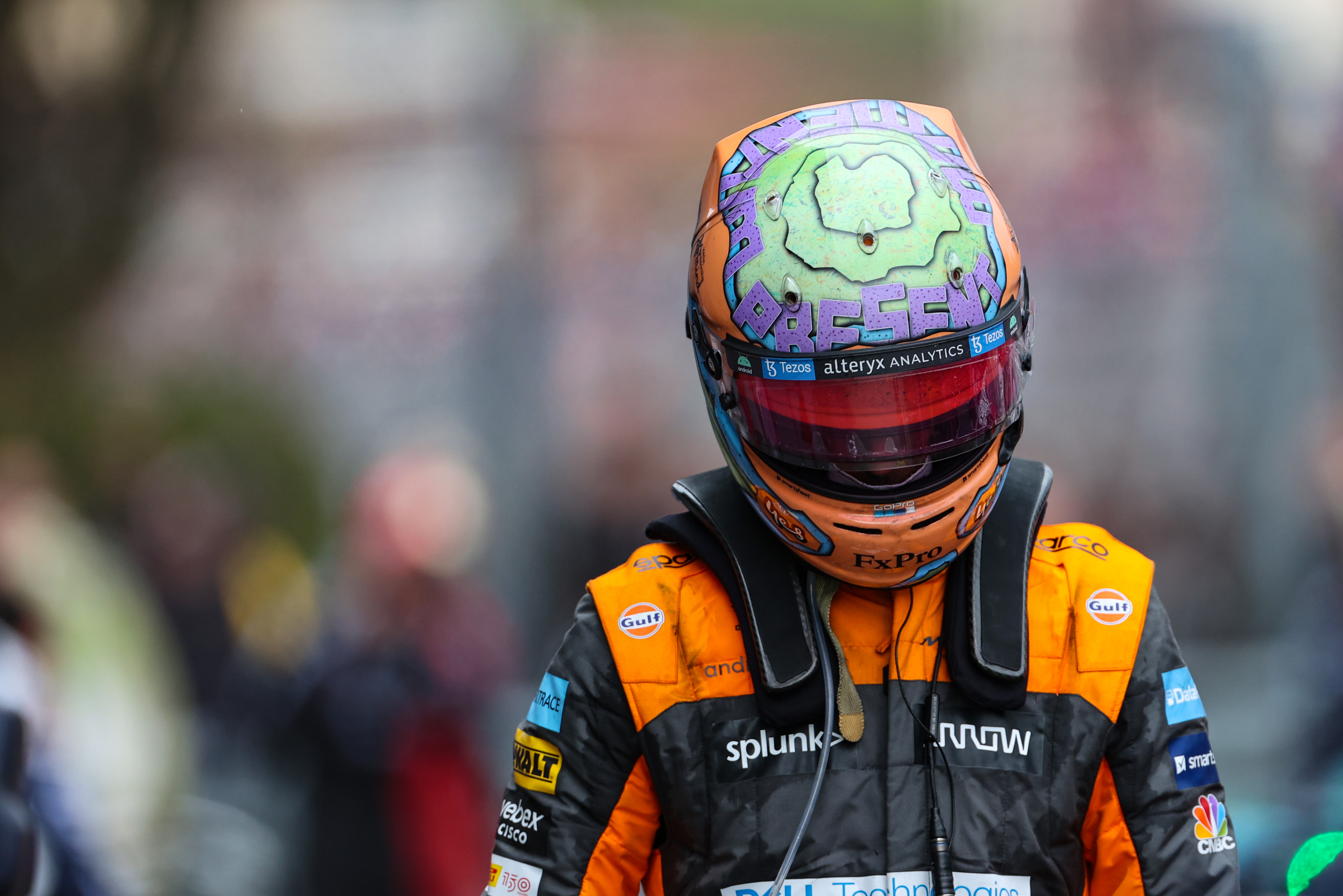 It won't be a role or level that Daniel is prepared to accept from himself. I think the crux point won't be McLaren giving up on him, it will be Daniel himself if he cannot reach the level that he's used to operating at.
There will come a point where it will be him that calls it a day if he cannot come back from it. I still think he can come back from it, I'm still hopeful he can but the difference is small now, it's a lot smaller than it was for most of last year.
The reset of the new car has helped but we're still not at full Daniel yet.
If we say that Lando is operating at the very top level – and he may well be operating at Verstappen/Leclerc level – I'd say Ricciardo is operating at something like Sergio Perez-level but is in a much less competitive car. – MH 
DRS hesitancy had a huge impact on this race – if it had been switched on early, what do you think might have transpired?
Niall Boyle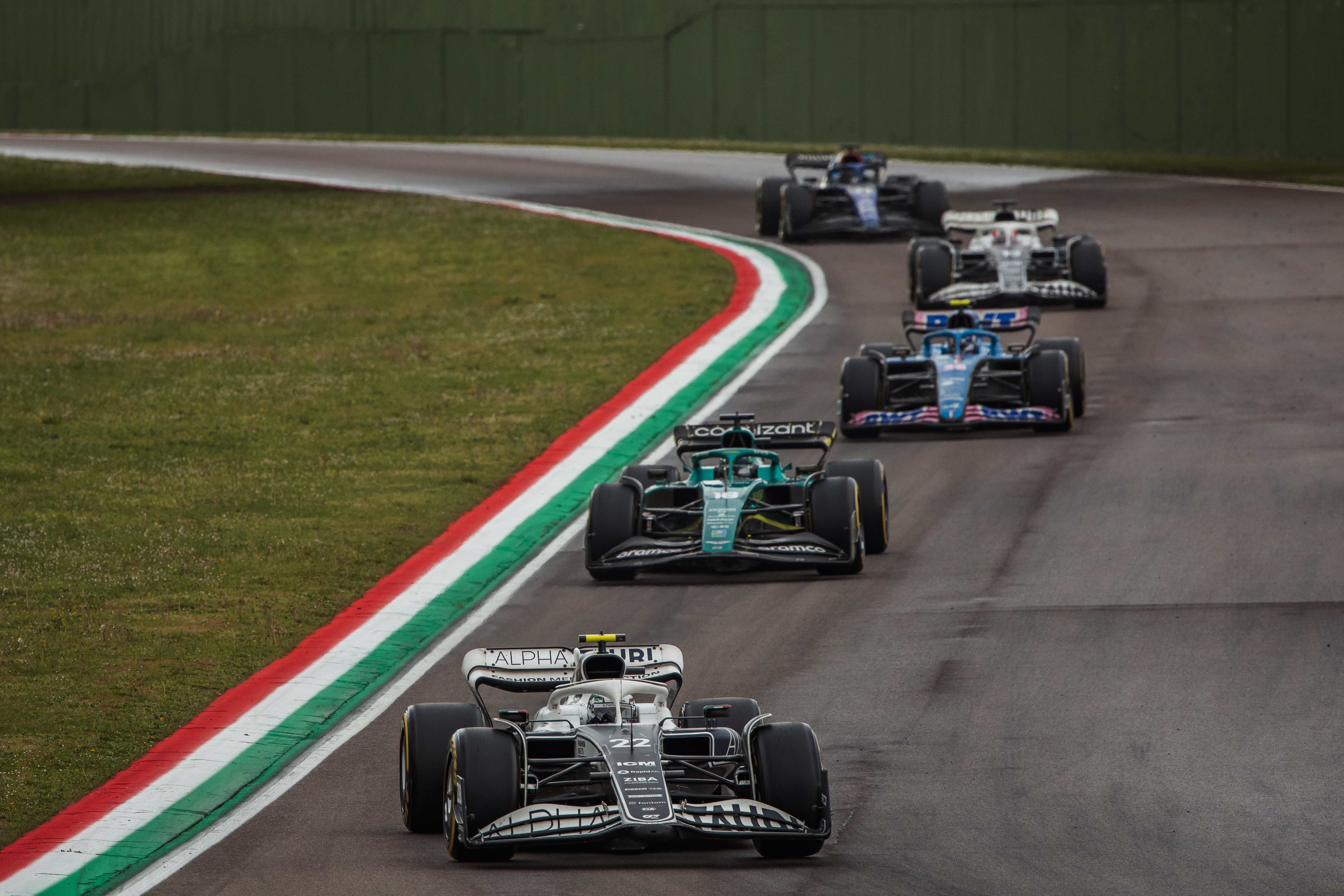 When we were watching it at the time, there was a bit of a sense of frustration that it wasn't being enabled and the track was seemingly dry enough to do it.
But there were a couple of drivers who said actually it was a lot trickier than it probably looked on screen. Where the overhanging trees are, it was extremely tricky still, it was very, very marginal. And down to Tamburello, it was tricky.
They probably had in mind the very big accident there last year between Russell and Bottas and I think they were just playing it cautiously.
OK, you can say there is risk in racing so let's just accept it and do it. But I don't know.
I think they called it about right. It seemed easy at the time to be critical but I think on balance it was OK. – MH 
Was today's non-DRS action a strong enough case for DRS at least being tempered, even if it's too early to eliminate it?
Rupert Stephens
We just had a great example of DRS V No DRS as half the race didn't have DRS, do you feel that DRS remains important to the new generation of cars?
Henri Hayler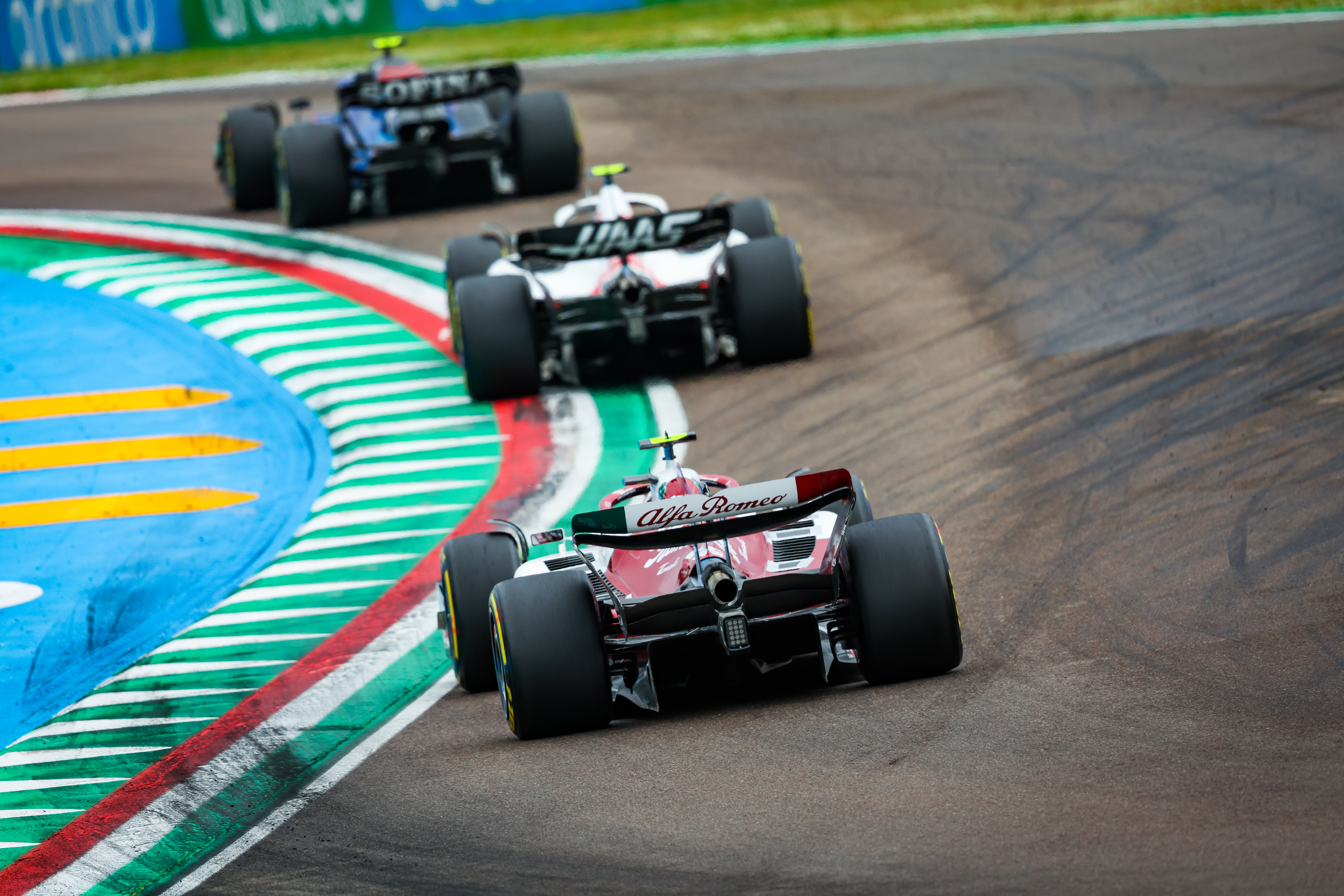 It's definitely important. If you look back at Bahrain and Saudi Arabia where we had those wheel to wheel fights between Max Verstappen and Charles Leclerc, both drivers felt that those fights wouldn't have happened without DRS.
So while this generation of car can follow more closely, there are still limitations obviously. The hope was always that it would be an improvement but that this would be sort of the start of the process rather than an endpoint.
So I think that for now unfortunately we do still need the DRS. And I say unfortunately purely because it's so random in terms of its effectiveness.
You go to some tracks with some DRS zones and it's an absolute easy drive-by pass. And then at other tracks and in other circumstances, it's a bit more like what DRS is supposed to do. It is a bit tricky to judge.
One thing that was a bit interesting was that ultimately the efficiency of each of the cars and their characteristics still plays a part.
Across the sprint race and the grand prix we saw all sorts of different things in terms of the effectiveness of the DRS. We saw super-easy breeze-by passes but Verstappen's move on Leclerc to win the sprint race to me felt like a textbook pass in terms of what the DRS is meant to do: let someone challenge into a braking zone, rather than breeze past.
And then you had other cars that even with the DRS couldn't get past the car in front. So you had the full range basically, which shows that DRS isn't just a one-size-fits-all thing. We have to be a bit more nuanced about it.
The only thing I would say about the impact that the DRS did or didn't have on the grand prix is that I do think there would've been a couple more passes with DRS had the track been completely dry, because ultimately it wasn't even a case that you could challenge into Tamburello. You had to use the DRS to blast past in a straight line and then get back over onto the dry bit.
That whole time Lewis Hamilton was chasing Pierre Gasly, there were a few times when he got his front axle level with the AlphaTauri's rear axle and Gasly was just able to hold him off because ultimately Hamilton had to back out of it to avoid being on the damp stuff. So the conditions absolutely played a part in it.
I think this weekend was an imperfect reference for what role the DRS has in F1, beyond proving that we still need it. – SM 
Surely it's time to trial a race without DRS with the new cars? We had some fantastic battling between the cars at some unusual areas of the track that we wouldn't have seen in previous seasons (rain not withstanding). Why not run the next sprint race without DRS to make a direct comparison with the full race?
Chris Parrott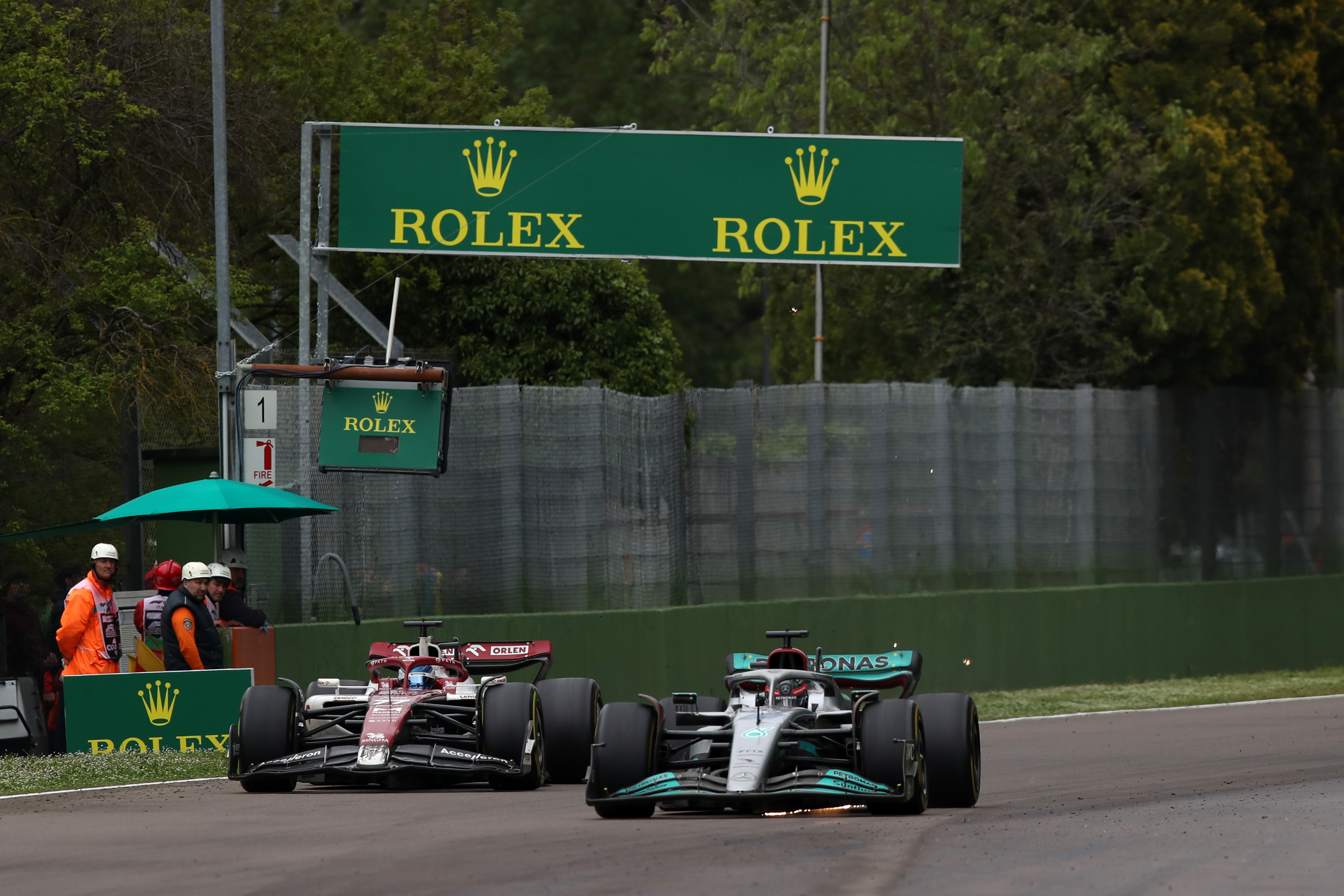 You could, it would be valid, but I don't think you get answers like that.
It's always circumstantial, and a race can be made by how difficult an overtake is – especially if you've got the slower car leading the faster car. We've seen fantastic races like that at Imola in the past, notably with Fernando Alonso and Michael Schumacher.
Sometimes a race can be made by the fact cars _can_ overtake. And it's really just completely circumstantial which of those it is, and therefore whether DRS is a positive or negative force.
So you could do the experiment, but it wouldn't necessarily mean anything- – MH   
Has the current breed of F1 cars completely outgrown the 'classic' tracks? In a similar vein, has this race highlighted that the overtaking problem that has plagued F1 for years has not been resolved even with DRS?
Oscar Robledo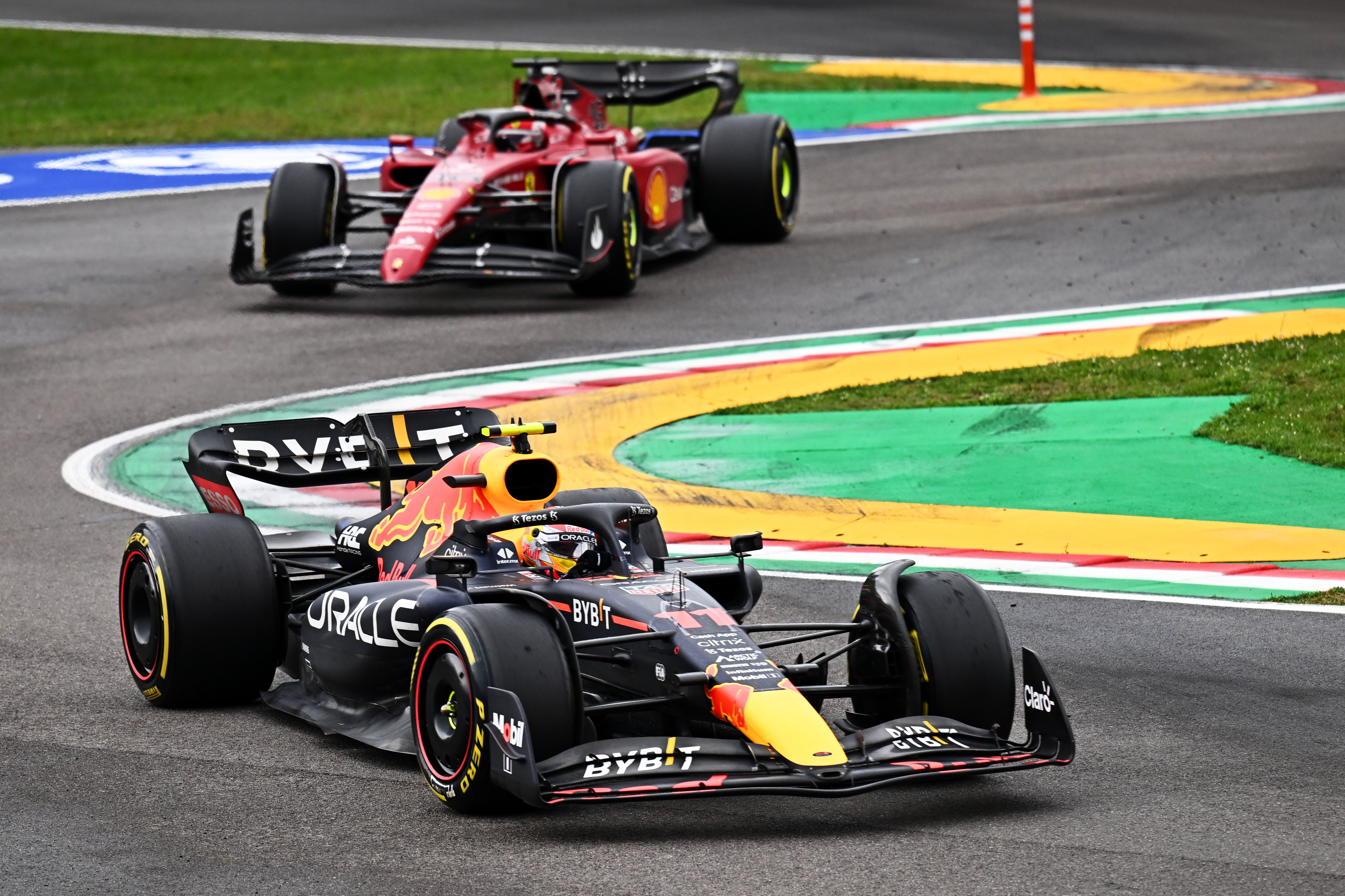 It's difficult. I don't think there should be one 'type' of track, I don't think it's a problem for F1 to have a mix of tracks between ones that are super-wide and it's easy to go four-wide through a corner or a track like Imola where sometimes it does seem like there's only one line and barely room for two cars to even go through wheel-to-wheel.
If this race had been a total procession, I'd be a bit more worried by it. The cars are a bit too big for the circuit, not in the same way that these cars are too big for Monaco. But because there is the possibility of wheel to wheel racing, it adds something to it. It's just a little bit different.
Watching it from afar, I still got a sense of wonder watching the cars on a track like this that I don't get everywhere. For example Qatar last year, Lusail was actually quite a cool track for these cars but it was pretty boring to watch them through. So I'm actually pretty happy with Imola in that regard.
I do understand his point and I do think it's a valid concern when these cars are getting so big and so heavy. But I think we should just be happy that a track like Imola is on the calendar.
As for the wider overtaking problem, I think it's clear that F1 just has an inherent issue there. And I don't see that ever getting resolved unless the cars get about 150kg lighter. – SM 
What is the future of the sprint race experiment?
Seán Rooney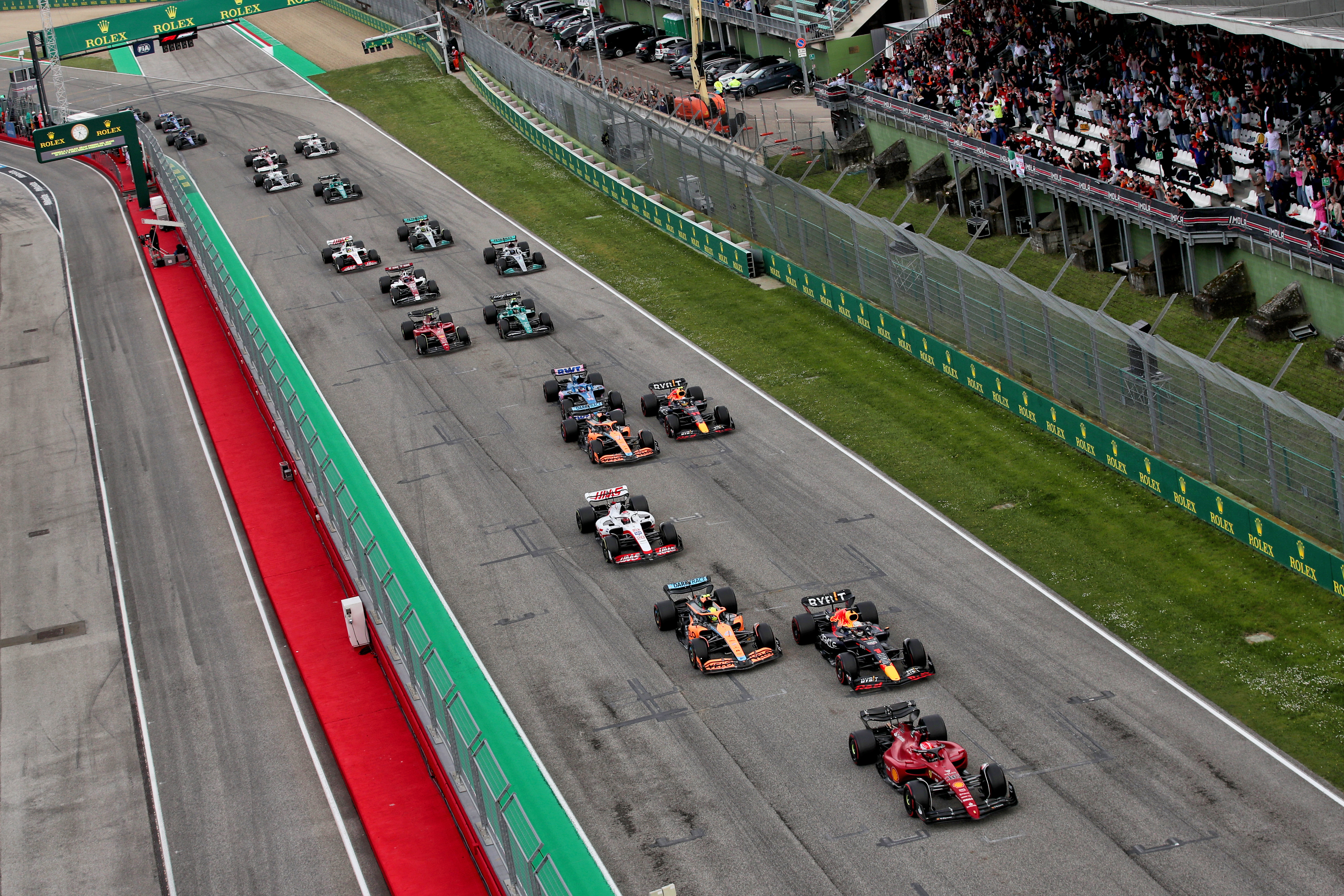 It's here to stay for the foreseeable, I think we'll see it expand to six races next year, because they will do whatever financial bargaining they need to do which they were trying to do this year but just failed to do in time.
I don't think it will ever be universal, it will always be on some tracks and not others. It's just going to be part of the mix for the foreseeable future. – MH