Ferrari came to its first home grand prix of the 2022 Formula 1 season looking serenely in control, and then had its worst weekend of the campaign so far at Imola.
Red Bull had the performance edge, and Leclerc compounded his problems with a bad grand prix start and eventually a spin that meant a certain third became an only-just-salvaged sixth. And Carlos Sainz made an early exit in the gravel again, albeit not one of his own making this time.
How damaging is this for Ferrari? Or would it be a mistake to put too much emphasis on one poor weekend given the championship leads it retains?
Here are our writers' snap thoughts:
Silly error, but Leclerc had to stay aggressive
Glenn Freeman
Leclerc made a silly error that cannot be excused. But it's also wrong to assume he should be happy playing the percentages this early into a long championship fight.
Yes, he has a championship lead to defend. But if he goes into a defensive mindset this early in the season, he's setting himself up to fail.
LAP 54/53

Leclerc has gone into the barriers at the chicane!

He's got going again, returns to the pits and then out again on track but down in P9 #ImolaGP #F1 pic.twitter.com/242hWCCR8h

— Formula 1 (@F1) April 24, 2022
Red Bull had the edge on Ferrari this weekend, but Leclerc sniffed a chance late on to steal second place. It's completely understandable that he was willing to put it all on the line to hunt down Sergio Perez, who'd made a couple of errors of his own earlier in the race. Leclerc would have rightly felt that the Mexican was susceptible to pressure.
Leclerc gave Max Verstappen and Red Bull a little present today. Providing he makes that a one-off, over the course of a season being aggressive will pay him back far more than trying to hang onto a championship lead by being overly cautious.
Ferrari strategy created unnecessary jeopardy
Scott Mitchell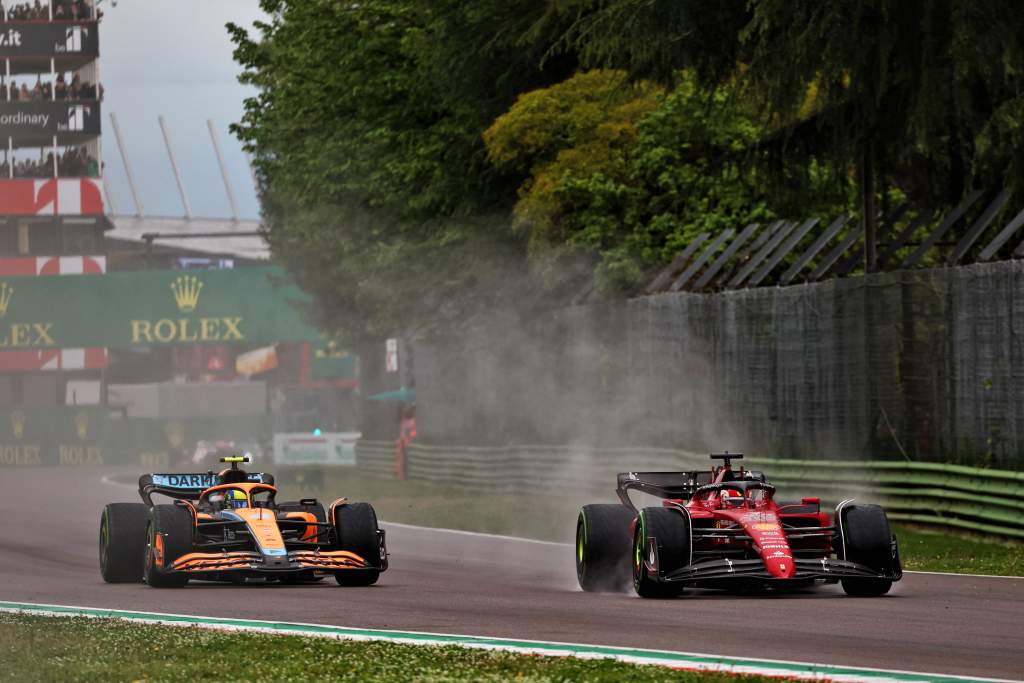 Ferrari's strategy change seemed odd given Leclerc was on for such a comfortable third place, although managing the tyres to the end was a tough ask after such an early round of pitstops because the track was drying.
It injected unnecessary jeopardy into Leclerc's race, as even though he was quickly back ahead of Norris he then found himself in a position to attack Perez.
That meant Leclerc was taking risks at the end of a grand prix that could have had a straightforward finish.
Still, Leclerc can't be excused from such an error, one that was totally at odds with how brilliant his season has been up to this point. It was a bad mistake and he's lucky it didn't cost him even more.
Even so, this weekend has done some serious damage. F1's revised points system for the sprint this year means Verstappen netted a bumper 34-point haul and slashed Leclerc's points lead from 46 at the start of the weekend to 27 by the end of it.
Verstappen could not have dreamed of this kind of point swing in a single weekend – one that acts as a reminder the early-season dominance of Leclerc and Ferrari will count for nothing if they make major mistakes.
Leclerc hasn't cut the errors – but he might now
Edd Straw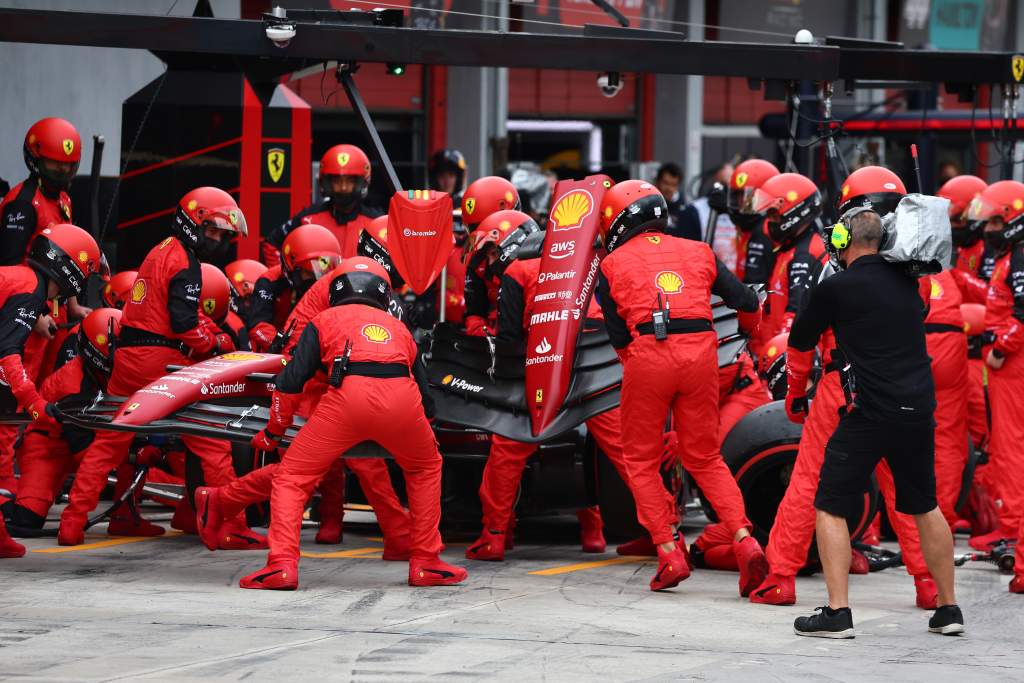 We've been asking the question about whether Leclerc has cut the errors out of his game now he's in a championship fight, and what happened in this race showed that he is still capable of over-reaching.
It was an easy error to make, but his determination to close on Perez led to the costly off. Given his big championship lead, even early on, he would have been better off containing himself and ensuring he brought the car home in third.
There is a time to attack and a time when you have to hold onto what you have. The instinct of the racer is always to attack, but given the advantage the Red Bull had this was perhaps the time to minimise the risk.
But it will be a learning experience for Leclerc. The fact is, the off didn't cost him as much as it might have done – seven points – and that might be a good-value price to pay for the lesson that there will be times when he needs to play the long game in this championship fight.
Verstappen and Red Bull just did a much better job
Mark Hughes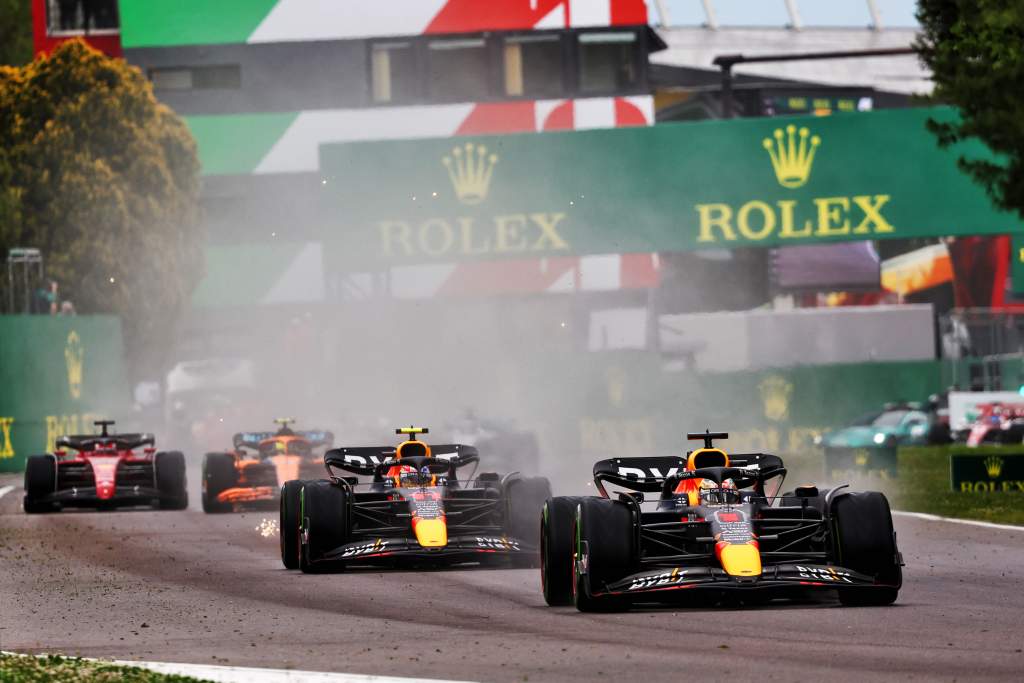 It was a cascading series of misjudgements beginning with Leclerc pushing so hard to break the Verstappen DRS gap in the sprint race, which ultimately put him second on the grid rather than pole – putting him fourth at the start rather than fighting directly with Verstappen, and allowing the other Red Bull to get between them.
Was the Ferrari harder on the tyres than the Red Bull here? Maybe, but it could well have just been it was being pushed harder.
The Red Bull and Ferrari appeared to actually be very closely-matched on performance but Red Bull and Verstappen simply did a better job in extracting the full potential of their car.
By far the shakiest performance of the season to date by both Ferrari and Leclerc.
Ferrari must learn from this and not waste its start
Gary Anderson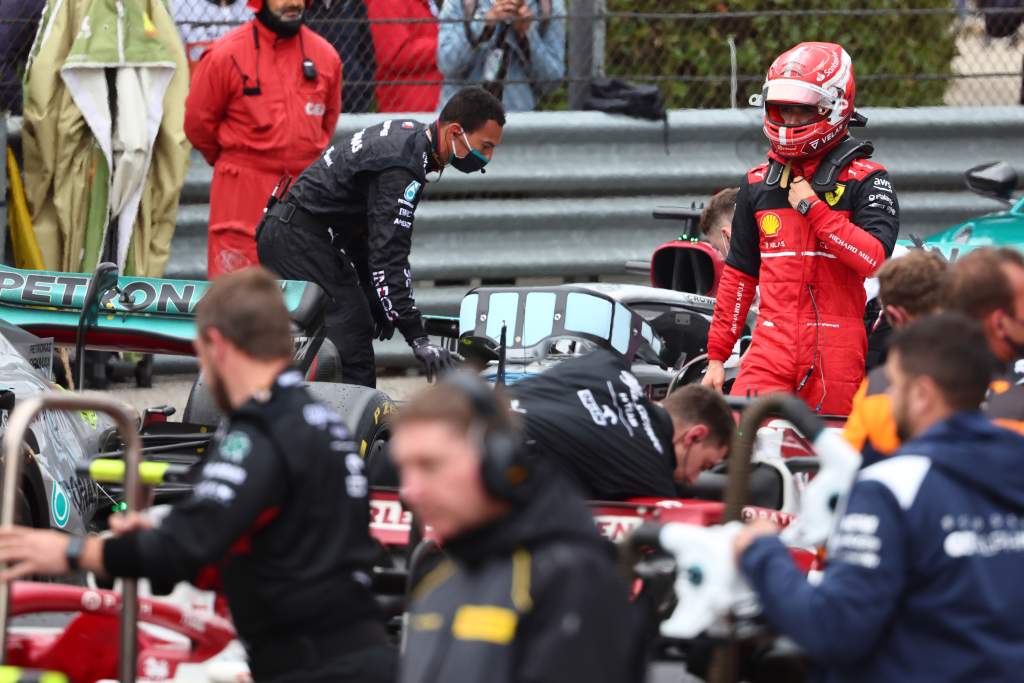 I have always questioned the sense of pitting late in the race to try to grab that extra point for fastest lap, especially if you are in a podium position. All sorts of things can happen – a cross-threaded wheelnut, a loose wheel or simply an off in the effort to find that la time.
Leclerc went into this weekend with a 34-point lead in the drivers' championship and came out of it with a 27-point lead (albeit with Verstappen not George Russell now his nearest rival) so all is not lost by any means.
But he and Ferrari need to learn from this and not throw all their winter efforts away by getting just that little bit too greedy.
They also need to remember that for the first time in quite a few seasons Red Bull has two drivers who can score big points. If that starts happening on a regular basis then that points advantage will soon very quickly get eaten away.
Needlessly jumpy
Matt Beer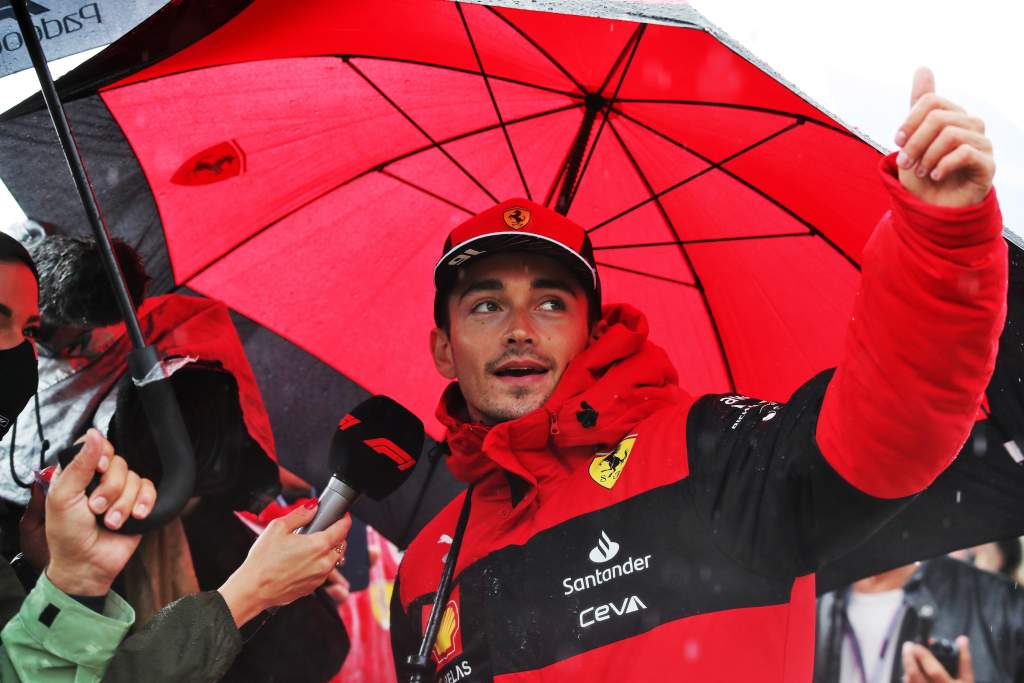 Between the poor start, the strategy change and the spin, this was an edgy and uncertain performance all round from Leclerc and Ferrari combined.
Such a contrast to their handling of the first three rounds, and it came at the first home race that Ferrari had come to with any expectation on it in a long, long time, and on the first weekend this season when Red Bull looked like it actually had a performance edge.
You could conflate all that together and declare this a sign of Leclerc/Ferrari being shaky when under actual pressure.
Or you could dismiss that theory, and focus on how anomalous the varying conditions and shortened track time of the sprint format could potentially have made this weekend's performances, plus the fact Ferrari still leads both championships.
Either way, the narrative of the 2022 F1 season just changed. Ferrari no longer looks just calmly unstoppable and Red Bull has been given a chink of light.
And whether that narrative holds for just two more weeks for the next seven months, it's revived the tension in the season's title fight at a time when another Leclerc/Ferrari win could've made the outcome look like a foregone conclusion without even a quarter of the season gone.