A few years on from what was perceived as a crisis in the Red Bull pipeline of F1-worthy talent – a crisis that led to recalls for the likes of Daniil Kvyat, Brendon Hartley and Alex Albon – the programme is in rude health once more.
Though Yuki Tsunoda has found the going tough as an AlphaTauri F1 driver, Red Bull-liveried cars have been winning in F2 and a Red Bull-liveried Ferrari, driven by a Red Bull junior, is leading in the DTM.
Putting a cherry on top, a Red Bull-backed driver has won the F3 title in the first race of the Russian Grand Prix weekend – bringing the energy drinks company what is effectively its first title in this series since Kvyat and Alex Lynn took back-to-back championships in what was then GP3 in 2013-14.
But Kvyat and Lynn had their cars decked out in Red Bull colours. This new champion, Dennis Hauger, raced a traditional Prema to the top spot instead – because he's not quite a Red Bull junior at the moment. And that has its roots in 2020, his rookie season in F3.
"Dennis is a really good driver and we saw this year that this championship is really really hard," Alfa Romeo's star junior Theo Pourchaire (pictured below) told The Race at the end of last year.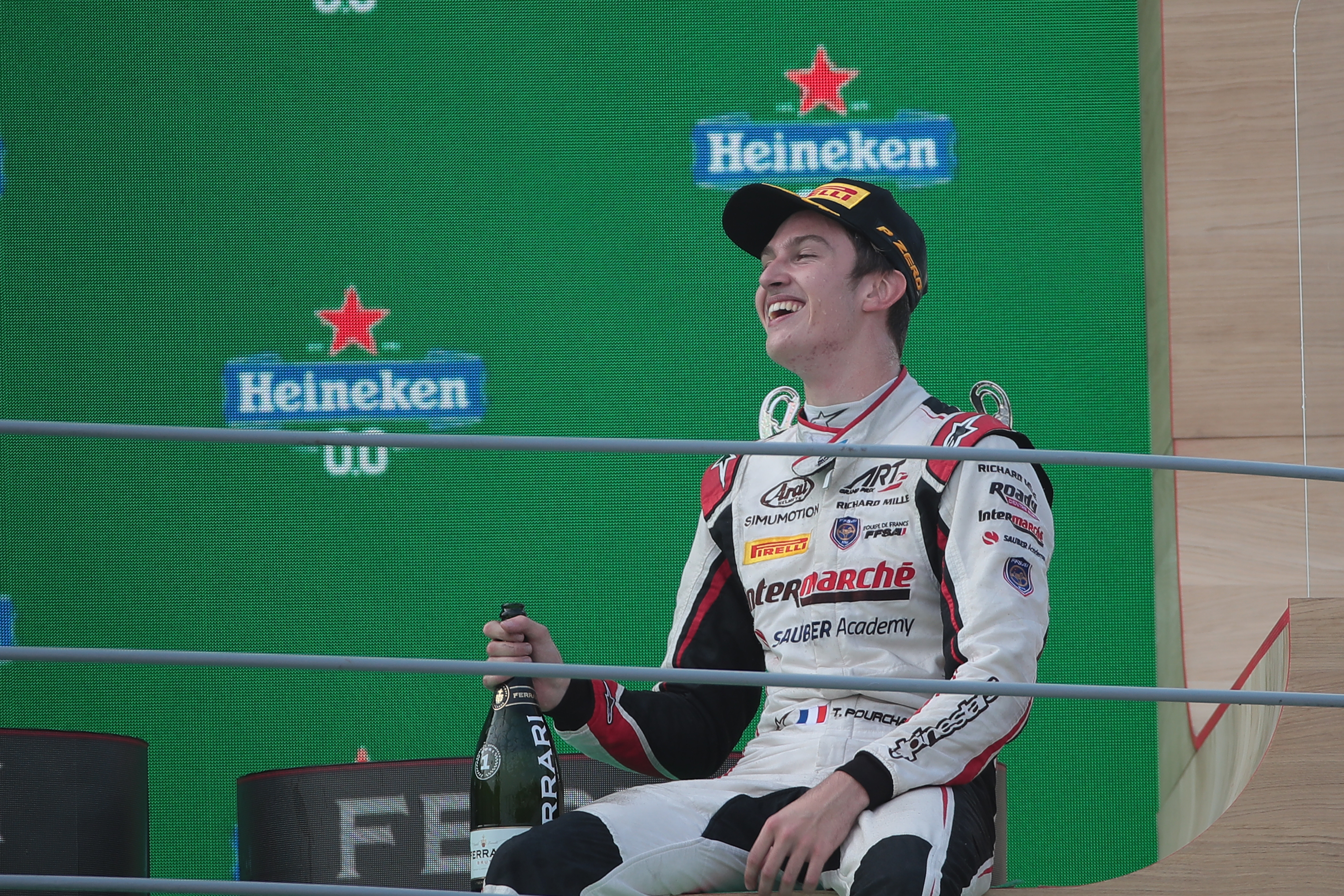 Pourchaire fought Hauger at the very top of international F4 competition, but the Frenchman absolutely exploded after stepping up to F3, while Hauger didn't.
"It depends on the person, how you can adapt yourself to the car, to the championship, and he had more trouble this year for sure, not a really good season for him – people need to understand that it's a hard championship, [especially] coming from F4."
Hauger ended his rookie F3 season 17th in the standings, with just two points finishes – one of them admittedly a podium, in a reverse-grid wet race.
He was 15 places behind Pourchaire, and the intra-team comparison at Hitech GP with the more experienced Red Bull junior Liam Lawson was not very favourable either.
"I think obviously you have to work well with the team – I think that's as important to develop and be good as a driver and confident with the car and everything, and last year it didn't really feel right," Hauger tels The Race in Sochi, the scene of his coronation.
"We didn't manage to find something that worked for me, didn't really get to have that car set-up for my driving style in a basic sense.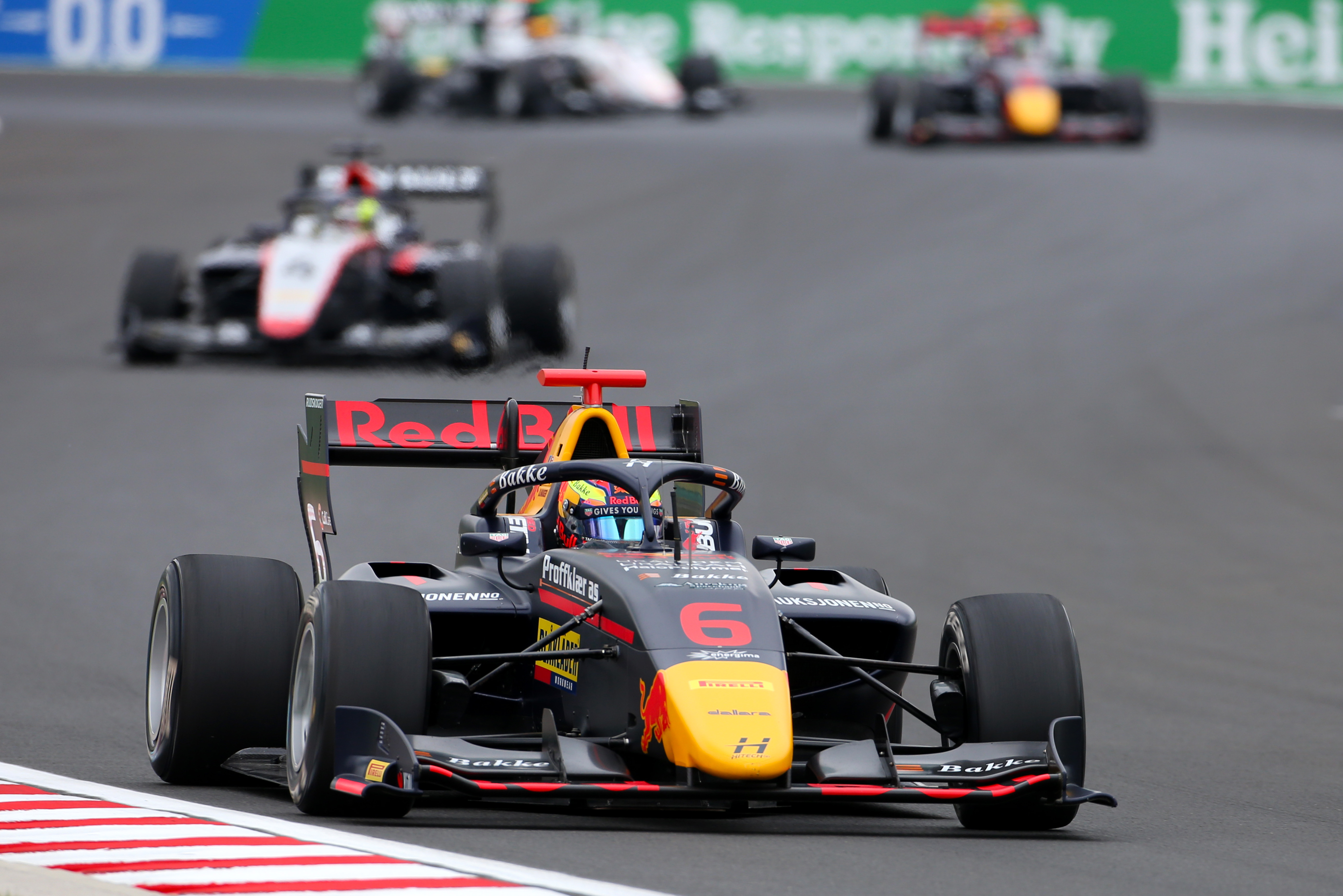 "It was a bit of a struggle, I think I worked hard every weekend, as I did this year – just hard when you don't really have the stuff around that you need, to get that confident in the car and the team."
Clearly not left with the fondest memories of that campaign, Hauger is reluctant to point to any specific shortcoming of the Hitech set-up, but simply stressing that it wasn't a good fit for his driving (and working) style.
Ultimately, it didn't go unnoticed by Red Bull. Hauger linked up with the energy drinks company coming out of karting back in 2017, but when Red Bull announced its academy's line-up for 2021, Hauger was not among the drivers continuing in full Junior Team status. Instead, he and fellow F3 struggler Jack Doohan were designated as "Red Bull-supported drivers", clearly intimating that both had work to do to get into Red Bull's good books.
"Last year was frustrating, obviously for me as well I wanted more, and I felt like I had the pace as a driver to do more, but obviously when it doesn't go well, Red Bull is quite hard on the juniors, and that's how it is," a smiling Hauger sums up.
"But I had the same [situation] in 2018, I did good and then I had some issues at the end of the season [in British F4], which didn't really reflect well on me. So, I got that half-Red Bull [junior status] thing as I have this year.
"And I proved myself, going in and winning [the Italian F4 title]. So, in the end, doesn't really matter, I just have to show that I can drive quickly."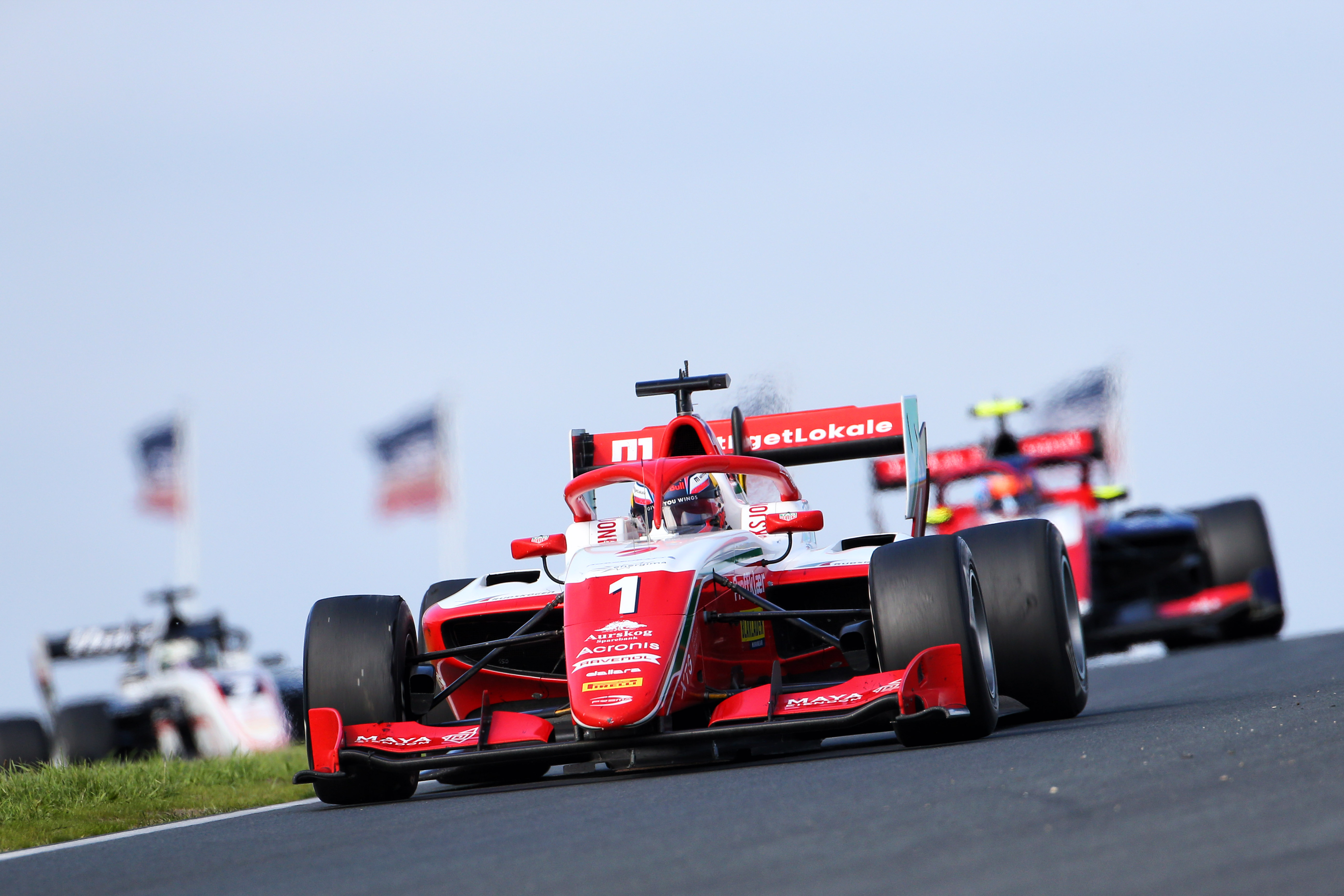 After 2020, though, just "driving quickly" was probably not going to cut it, especially with Hauger securing a plum Prema seat for his second F3 season. This, after all, was a team that had its drivers 1-2-3 and 1-3-4 in the two seasons of the series' existence in its current guise, following the GP3/European F3 merger.
"Obviously that makes sense," Hauger admits regarding the suggestion that this year was something of a make-or-break moment.
"If I didn't do well in a second season, it would be hard for me to move forward. But I felt confident, also I needed to perform on the [post-season] test with Prema, and do well there, and I think we had a connection well, and going into the season the team and I both had goals to be on top and come out on top.
"I think we were confident, both, to get there. I think I needed to work on some things before getting into the season, but we sorted it out in the pre-season, and I think getting that first qualifying pole and the race win on the first weekend was a confidence boost, and I think the whole goal before that was obviously the title – but you have to see things as they are weekend by weekend obviously, but yeah, that was the goal.
"I felt confidence going in, and obviously I knew I had more pace [than 2020 showed], if I got what I needed as a driver, to perform.
"After that last year, you start at some point almost questioning, 'am I doing something wrong?'. And I think I learned a lot mentally from that as well, to never question my abilities and always keep working hard and keep moving forward."
F3 is a spec series, but it was indeed instantly clear that Prema's approach to the Dallara F3 2019 was getting more out of Hauger, who – as he mentions above – took pole and won on the very first weekend in Barcelona, establishing himself in the championship lead.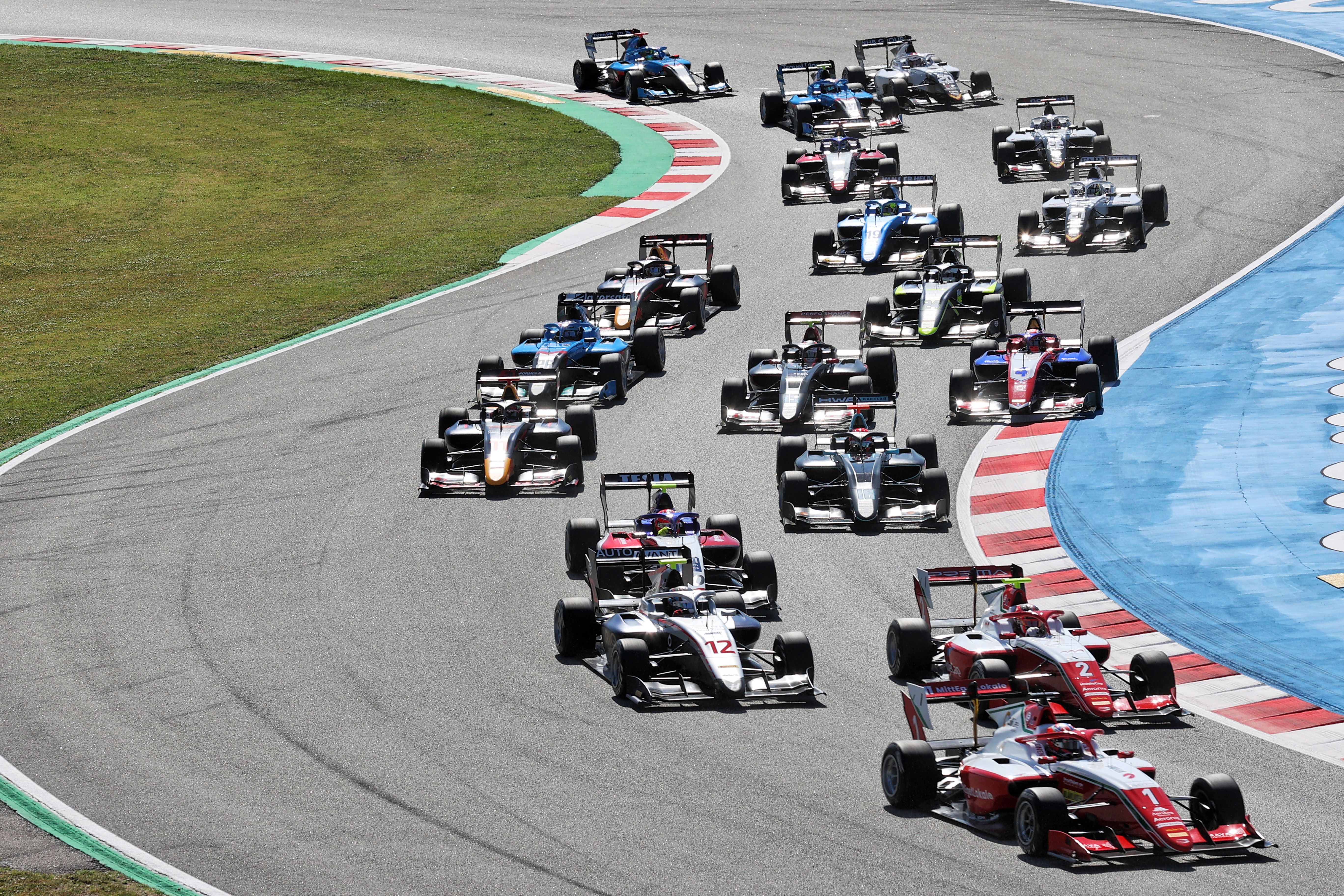 This was despite points lost to a clumsy crash with Matteo Nannini, in which Hauger understeered into the Italian while trying to pass him for the lead late on in the second of the weekend's three races.
Hauger hints he got told off for that by Red Bull's junior programme mastermind, the famously strict Dr. Helmut Marko, who continued to keep tabs on the Norwegian despite his demotion to "supported" driver position.
"I'd say it's more just a status," Hauger says when asked about the loss of full-on RBJT membership. "I'm still talking with Helmut and everything, so in that sense, it hasn't changed so much.
"He's been happy so far obviously but just, for example, Barcelona, with the crash – but I think I took some experience from that and learned from it, after that he's been happy of what I've managed. But it can turn around quickly, so I just have to keep pushing."
Across the season, there's little doubt that Hauger has been the man to beat. The underlying, full-season qualifying numbers aren't that impressive – an average position of 4.3 and an average gap to pole over a standard 90-second lap of 0.280s, but excluding a rainy outing at Spa, where the whole Prema line-up seemed to be in a funk, leaves you with an average position of 2.7 and an average gap to pole of 0.080s. Even accounting for Prema's prowess, that is an impressive set of results for a spec series.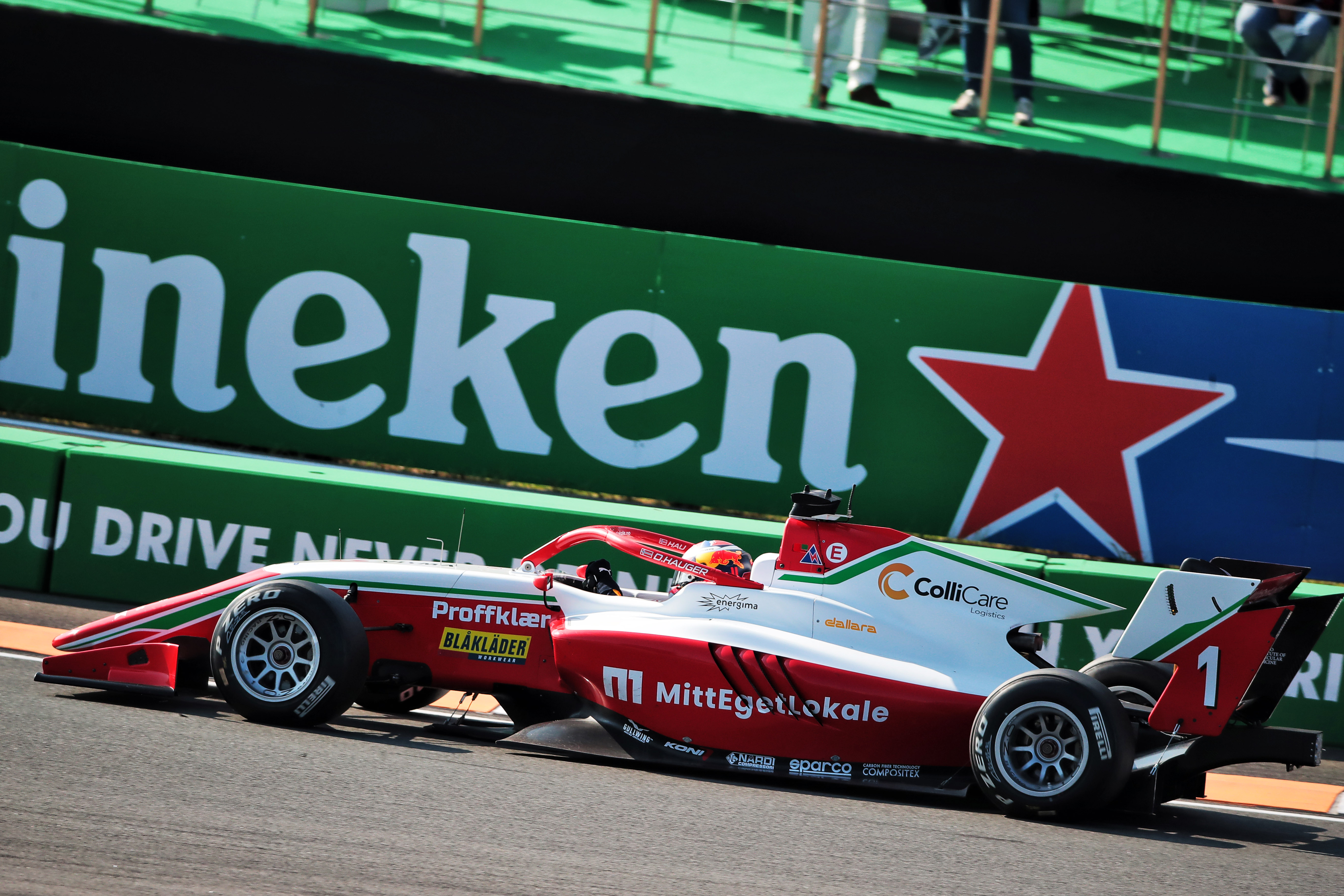 The Spa weekend did serve to slash Hauger's lead over Doohan considerably, a consistent rival and fellow Red Bull redemption arc-haver, but it didn't unsettle the Norwegian. "I think we worked hard to solve the problems we had, and then we just reset and went again".
Neither did F3's quirky new weekend format, with three races per weekend and two of them in reverse-grid format. That will be gone next year, but though Hauger's points advantage was pretty much completely built in the straightforward, main-event races on Sunday, he says he appreciated the packed weekends – and would've simply liked more of them.
Perhaps to Hauger's chagrin, F2 is also reverting to a two-race format next year. Not that the Norwegian is confirmed to be heading there – but it's what he sees as "the natural step", and is something that he has so far left for his manager to deal with. And though he's not officially back in as a junior yet, that's the hope and a very reasonable assumption to make.
Tsunoda keeping the AlphaTauri seat and Albon getting back on the F1 grid with Red Bull's help means that there's something of a Red Bull logjam forming on the very cusp of grand prix racing, with the likes of Juri Vips, Lawson and even Jehan Daruvala trying to make a case – "they have quite strong juniors", Hauger admits.
But does that mean the Norwegian, at just 18 years of age, is amenable to waiting for his turn in the programme? "No," he laughs. "I'm not waiting for any turn… I think you can go home if that's the goal.
"I'm just focused on what I can do, work on myself, and then for sure I'm not being too focused about it, I think that would be the wrong focus, but yeah obviously you want to jump as far ahead in the queue as you can."