Newly signed Red Bull Formula 1 junior Enzo Fittipaldi suffered a brain haemorrhage and required brain surgery after his frightening Formula 2 startline accident last year according to his brother, Haas F1 reserve driver Pietro Fittipaldi.
Pietro has just completed his latest run in Haas's F1 car in the post-season Abu Dhabi test, two years after he made a two-race cameo for the team in place of the injured Romain Grosjean at the end of 2020.
The 26-year-old Brazilian and his 21-year-old brother Enzo are grandsons of two-time F1 champion Emerson and have supported and lived with each other in Europe while they've progressed up the junior single-seater ladder.
Enzo had been backed by Ferrari since the end of 2016, but they parted ways after his disappointing rookie FIA Formula 3 season in 2020 where he finished in 15th place without a podium to his name.
He set out to make a career racing in America in early 2021 but ended his Indy Pro 2000 campaign after one round and returned to FIA F3.
Fittipaldi then got a promotion to F2 that he didn't expect and delivered a modest part-season with the Charouz Racing System outfit that was ended by a frightening startline crash in the feature race in Jeddah.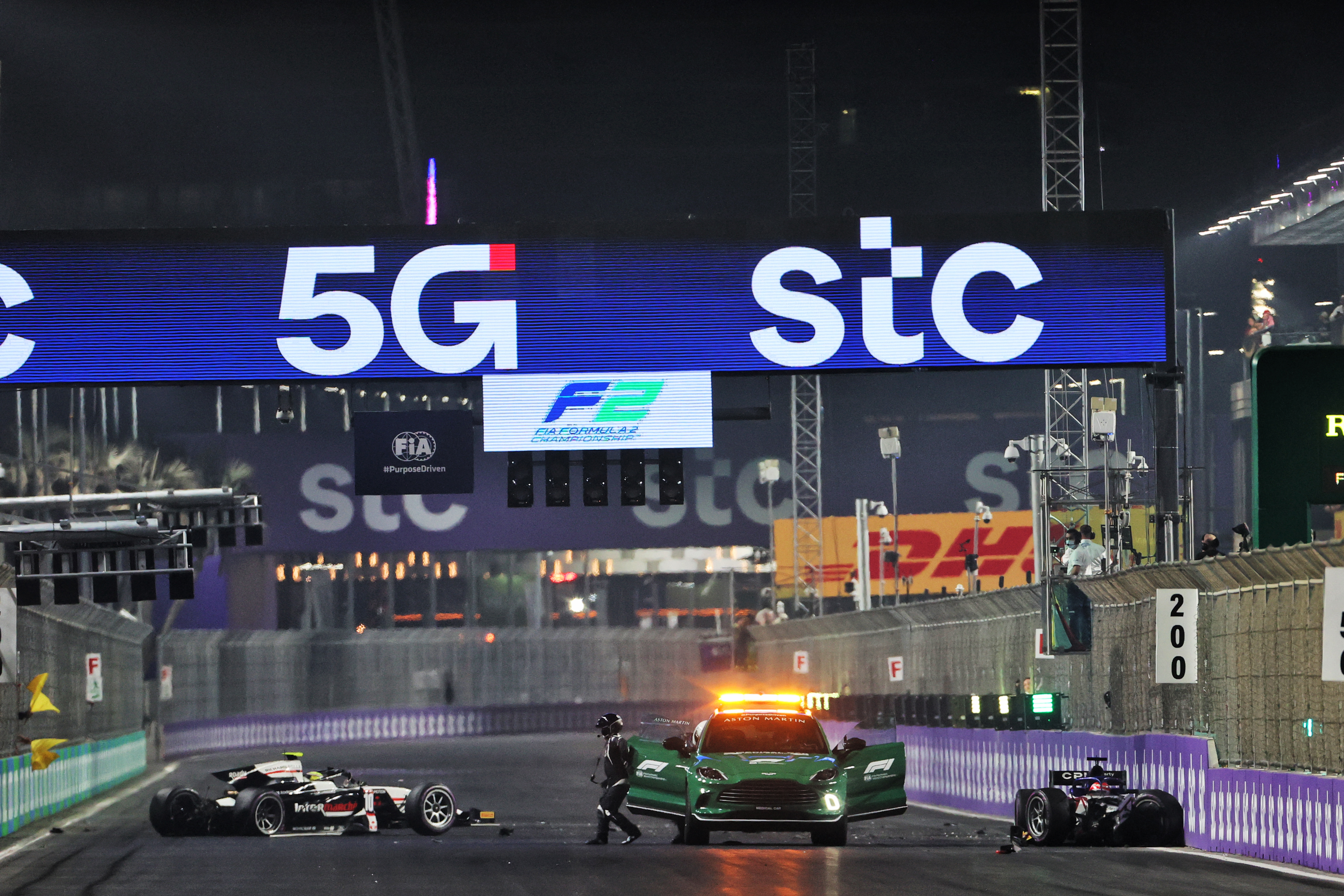 He fractured his heel and had to miss the final round of the season in Abu Dhabi but was back in action in time for his first full-time F2 season with Charouz in 2022.
That 2022 season was a remarkable success for Fittipaldi as he came to the Abu Dhabi season finale sixth in the championship even if a tricky weekend dropped him to eighth overall.
But it's now emerged Fittipaldi had that stellar 2022 season off the back of complications from his startline crash in Jeddah at the end of 2021.
"Yeah he's doing an amazing job this year," Pietro said when asked about his brother's success.
"He had a massive accident last year, shattered his heel. A lot of people don't know but when I was doing the test here last year [F1 Abu Dhabi young driver test], and I got COVID, I stayed stuck in quarantine for 14 days, that's when he flew back home and he actually had brain haemorrhaging and they found it out and went to the emergency room.
"He had like very severe brain haemorrhaging so they had to do brain surgery on him and everything.
"We thought he wouldn't be able to come back in the beginning of the season.
"Obviously he was fine after but it was a very close call and he came back still with the bone not fully recovered and struggled in the first two races but then had a mega season, six podiums, was fighting for top three in the championship here this weekend.
"It didn't go their way [in the finale] but they still did pretty well and I'm super happy for him that he signed with Red Bull.
"I know how good Enzo is and for sure, the dream there is to have him race in F1 as well."
Enzo's 2022 exploits caught Red Bull's attention and he was named as the first new addition to its 2023 roster during the Brazilian GP weekend.
He'll remain in F2 for a second full campaign and switch to the Carlin team in place of fellow Red Bull stablemate Liam Lawson who is moving to Super Formula in 2023.
Fittipaldi's 2023 competition will include at least four fellow Red Bull youngsters: 2021 FIA F3 champion Dennis Hauger, Honda protege Ayumu Iwasa who vaulted to fifth in the standings after winning the 2022 finale and FIA F3 graduates Isack Hadjar and Jak Crawford.
"We're always super competitive with each other and that pushes us forward," Pietro added.
"With my experience, I'm for sure going to help him as much as I can.
"He was here today [at the test] looking at some stuff and trying to give me some feedback in-between runs.
"And obviously the dream is to have both Fittipaldi brothers racing in F1 together, that would be f***ing amazing.
"All we can do is push, maximise every opportunity we have, like he's been doing this year."
The Race Says
Josh Suttill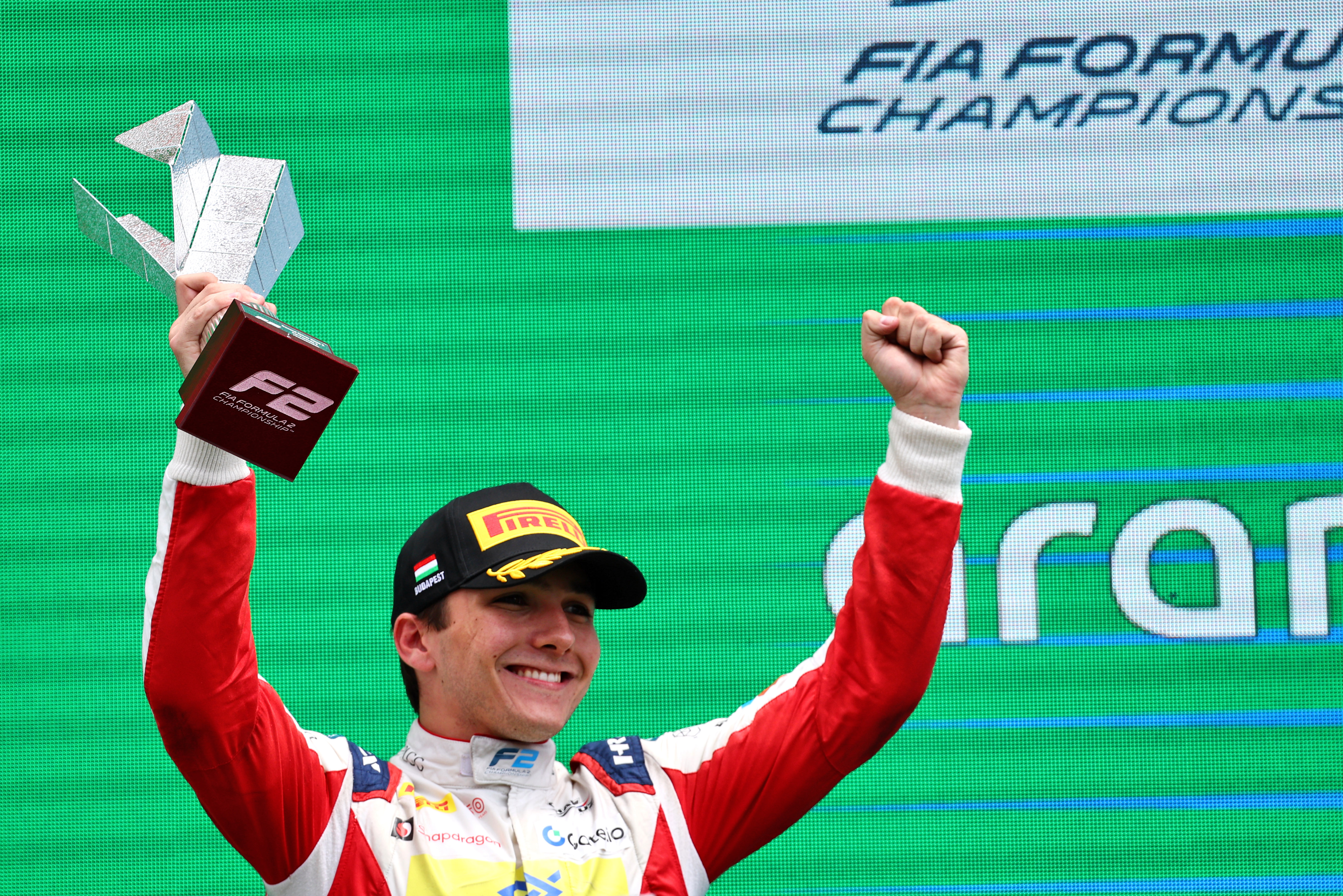 Enzo Fittipaldi has been one of the breakout stars of 2022 for me with consistently good performances in a Charouz outfit that hasn't won a race since Antonio Fuoco delivered a brace of wins in its maiden F2 season in 2018.
And to now know the complications he suffered ahead of the year makes it all the more impressive and perhaps explains his sluggish start to the year before he kicked on with a string of podiums.
Mounting a title challenge in what is already looking like a stacked 2023 grid will be tough, but Carlin should give him the opportunity to if he's up to it.
You can go missing for a weekend with an outfit like Charouz but you can't afford that in a proven race winning team, as Fittipaldi knows from his time with Prema earlier in his career.
Iwasa probably shined even brighter than Fittipaldi in 2022 and he's got the momentum going into next year with that brilliantly managed Abu Dhabi feature race win.
Hauger has switched to the MP team that helped Felipe Drugovich waltz to the title and Hadjar in particular looks like a really strong prospect and will be a threat even in his rookie F2 year as an 18-year-old.
So even ending up on top of the quintet of Red Bull drivers in F2 – and you'd probably place him third of fourth in that group right now – will be an immense challenge and one Fittipaldi must achieve, or be extremely close to achieving, if he's to become the fourth Fittipaldi to race in F1.