With 11 lead changes, nine penalties and 31 of 75 laps under caution, IndyCar's wet/dry/wet/damp Indianapolis road course race was a riot.
The opportunity for mistakes in the tricky conditions and the requirement to be on the right tyre meant teams and drivers could go from hero to zero and then back again in an instant, creating an unusual finishing order.
For example, eight drivers in the top 10 scored their best finish of 2022 so far!
We've sifted through the results to provide the biggest winners and losers from the race won by Andretti's Colton Herta.
Winners
Colton Herta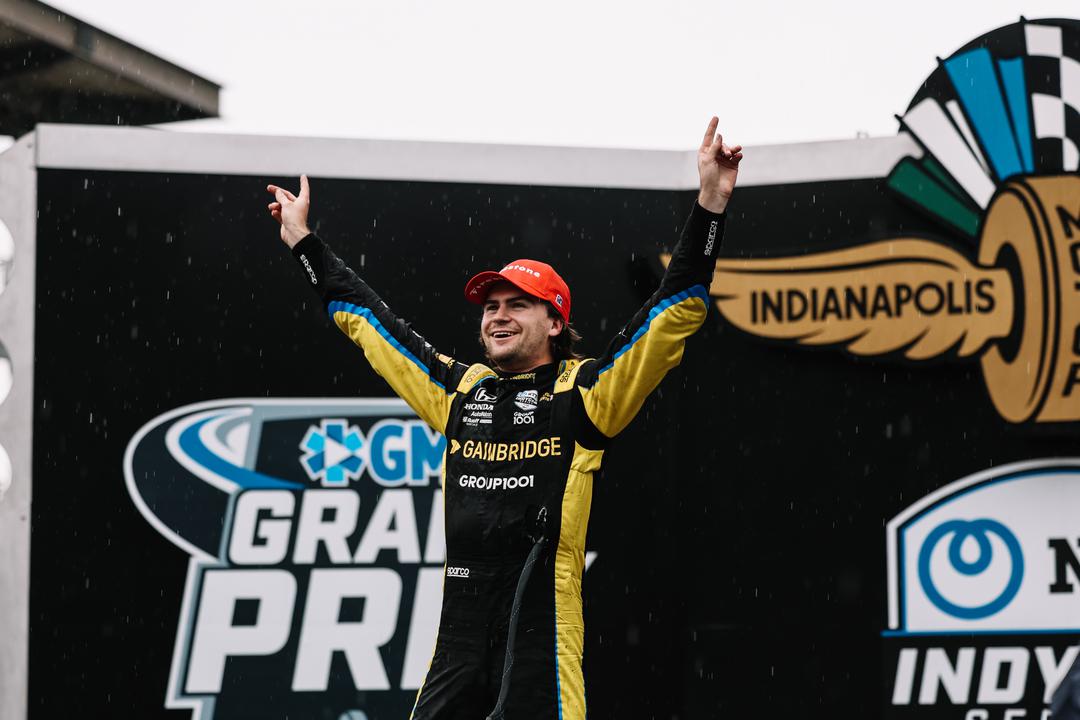 Andretti's first win on the Penske-owned (literally and metaphorically) Indy road course, a first Herta and Honda win of the season, has all the ingredients of a phenomenal victory.
When it came down to it, Bryan Herta and the team called a perfect strategy, switching to slicks on lap two to jump from 14th to second and then first pretty quickly, and then the late-race call to switch to wets having already just stopped for slicks was ballsy but race-deciding as his opponents spun one-by-one behind the safety car.
— The Race (@wearetherace) May 14, 2022
All of that could have been nothing without a champion's drive in wet conditions by the ever-impressive Herta who at his peak, is totally untouchable.
The only downer on the day was that had Herta not crashed out of a podium or spun out of sixth at Barber, he would be a comfortable second in the championship but instead, he's sixth.
However, for a driver coming off two bad results there were plenty of traps to catch him out and he avoided them all. – Jack Benyon
Simon Pagenaud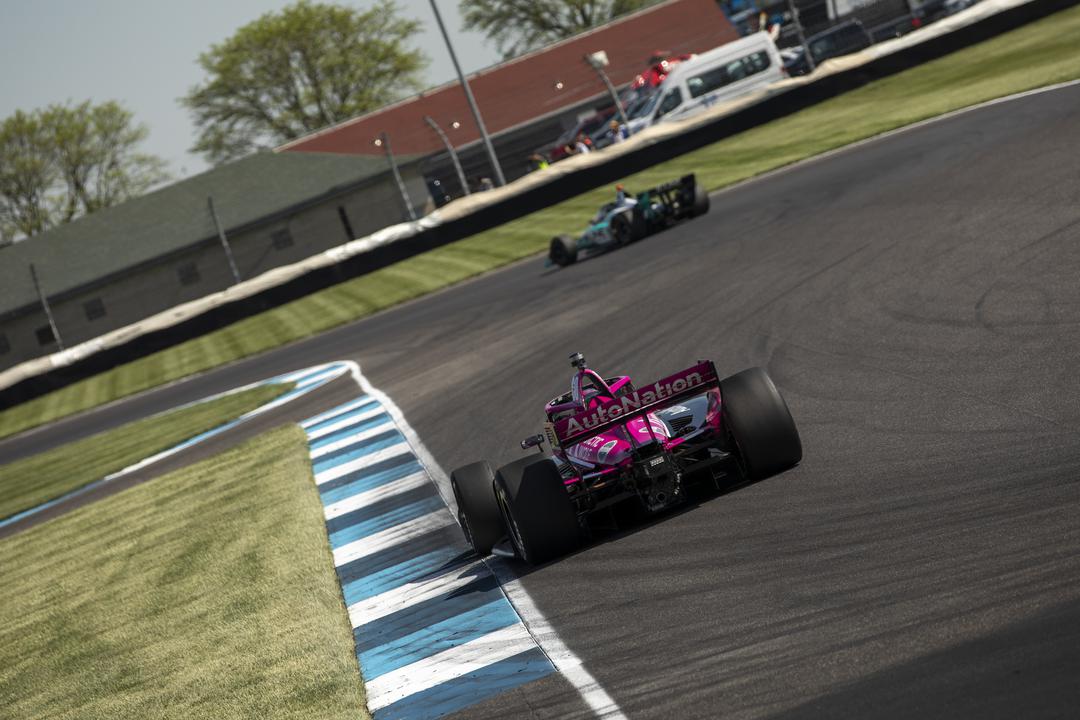 Meyer Shank's pace has been much better than results might let on and a second from 20th on the grid is a big result for Pagenaud and this team which had one top 10 this season before that.
Pagenaud's the most detail-orientated driver on the grid and the elevation of this team will take time, but there's been signs of immediate results. It just took one of Pagenaud's best tracks to show it, and a nose-clean approach influenced by the multi-faceted Pagenaud.
"I think it's just personally a track that smiles to me for some reason," he said. "I find myself always in a good spot in the race. Today was tricky. It was more like a sports car race, and I used everything I learned in sports car races."
The result is big momentum for the defending Indy 500 winners. – JB 
Will Power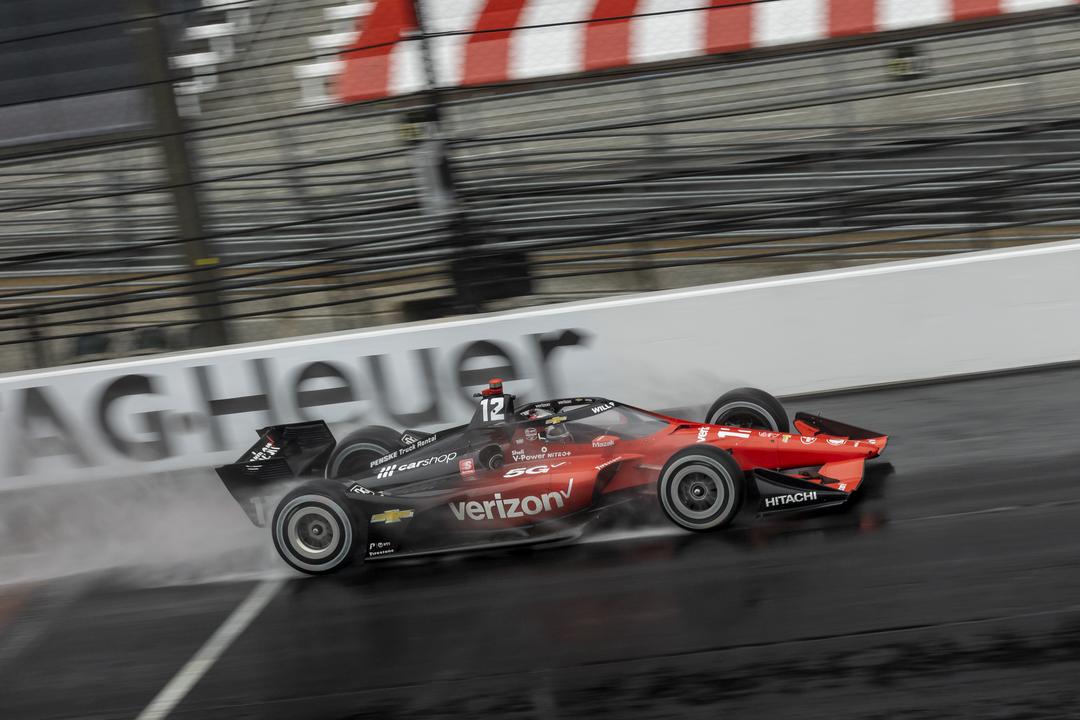 The Race spoke to Power last week and it's clear he's reached a zen-like state of mind where he appears less willing to let small things bother him, and is hellbent on making the most of his strong start to the season.
Three fourths and two thirds make up his points leading position now, his best in years, and he's achieved it through not over pushing.
"If I had the car to win and the chance to win without big risk, I would definitely have gone for it," he said.
"If it had been constant conditions, it would have been a different story, but it was just too easy to get caught out by a patch of water. It's just a day to be smart and finish."
Spoken like a true championship leader as others gambled their way to a pointless day. – JB
Conor Daly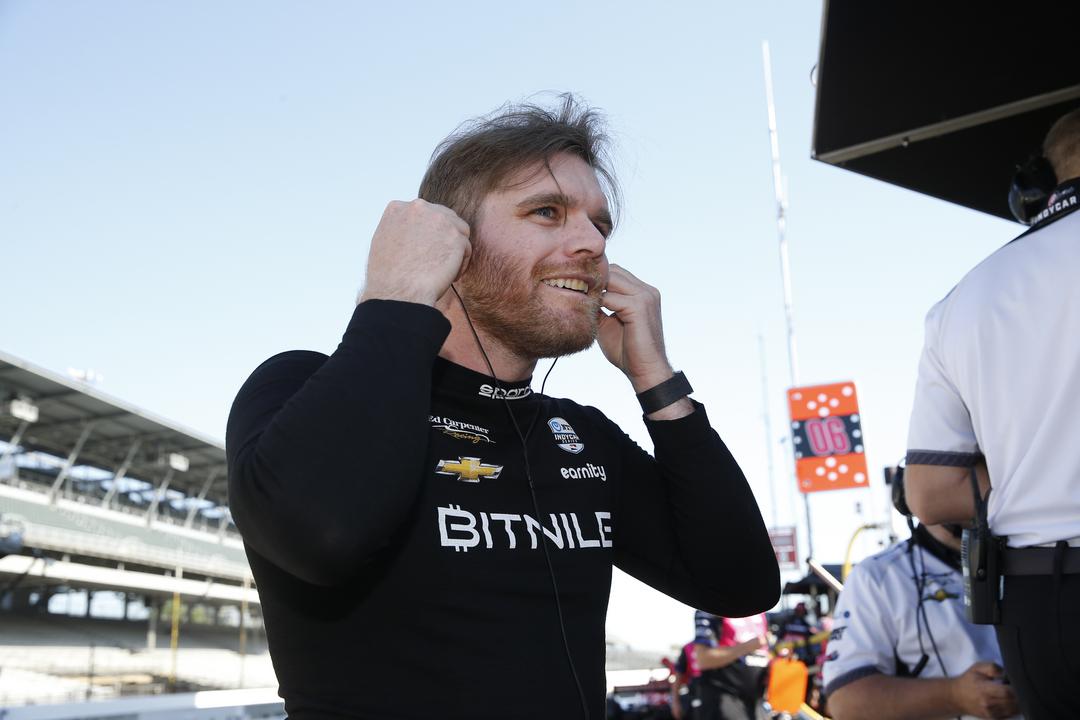 Conor Daly has proved over the past 18 months that he's mastered the Indy road course and converted his fourth on the grid to fifth – his best finish since Gateway in August 2017.
As team boss Ed Carpenter said after qualifying, the #20 car needed a good result and Daly largely kept out of trouble – albeit with one early off – to crack the top 10 for the first time since joining the team.
Given Daly has struggled at times with the way the car behaves in the aeroscreen era, this was a timely result based on being genuinely competitive. – Edd Straw
Juncos and Callum Ilott
You can't help but feel warm and mushy when Juncos's rags to riches story to get on the grid is told and its first full season is going from strength to strength.
Callum Ilott has been a big part of that even if he spun out of a likely top 10 at Barber last time out, and had more off-track incidents here at Indy. But ultimately he came through and delivered the team's best result of eighth.
It's no surprise his wheel-to-wheel combat is a bit rusty since the team has been consigned to the back of the grid until recently. With a bit of polishing up, this team has plenty of potential. Now, to the 500, where Juncos = giant-killing. Ask Fernando Alonso. – JB 
Marcus Ericsson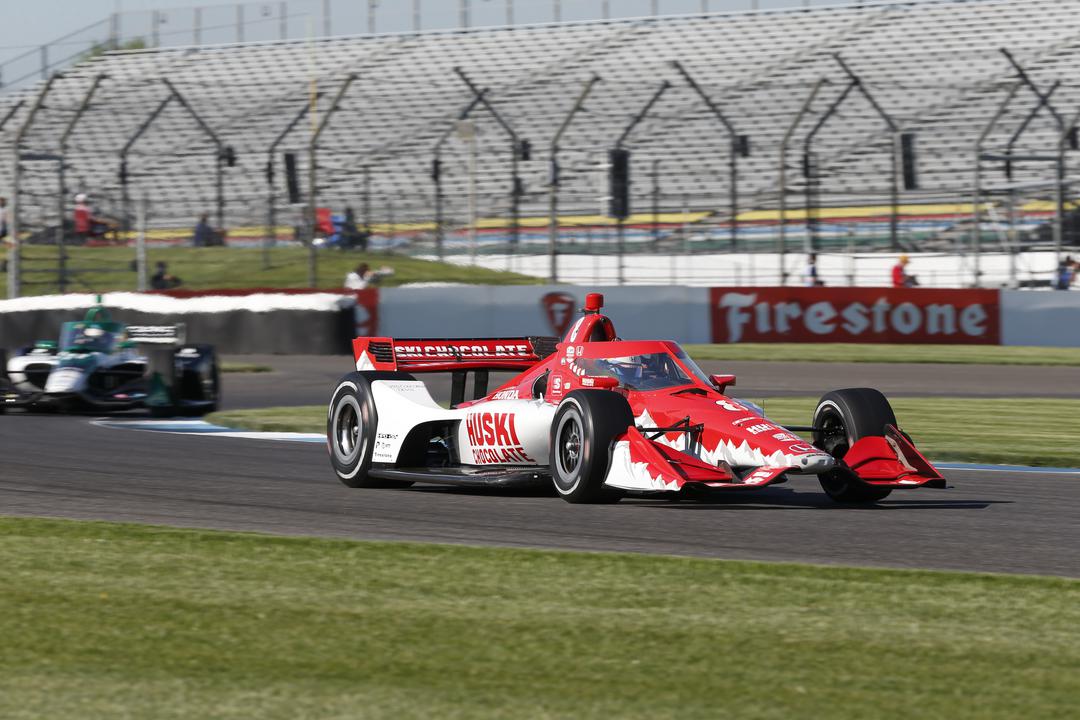 "It was one of those days – maybe five times I thought 'this is going to be a terrible result' and it turned around," Ericsson told The Race – and it was a fair summary. It was certainly a rollercoaster race, but one that ended on a high with fourth place having passed Conor Daly late on.
Ericsson was happy with the feel of the car in the wet, and with his dry set-up after successful tweaks allowed him to top the warm-up. But an early hit damaged his rear wing, leading to it being changed under caution.
Out of synch, he did lead for a period, hoping for a stoppage, but plummeted down the order on old rubber at a restart before making the right calls to finish strongly. – ES
Losers
Pato O'Ward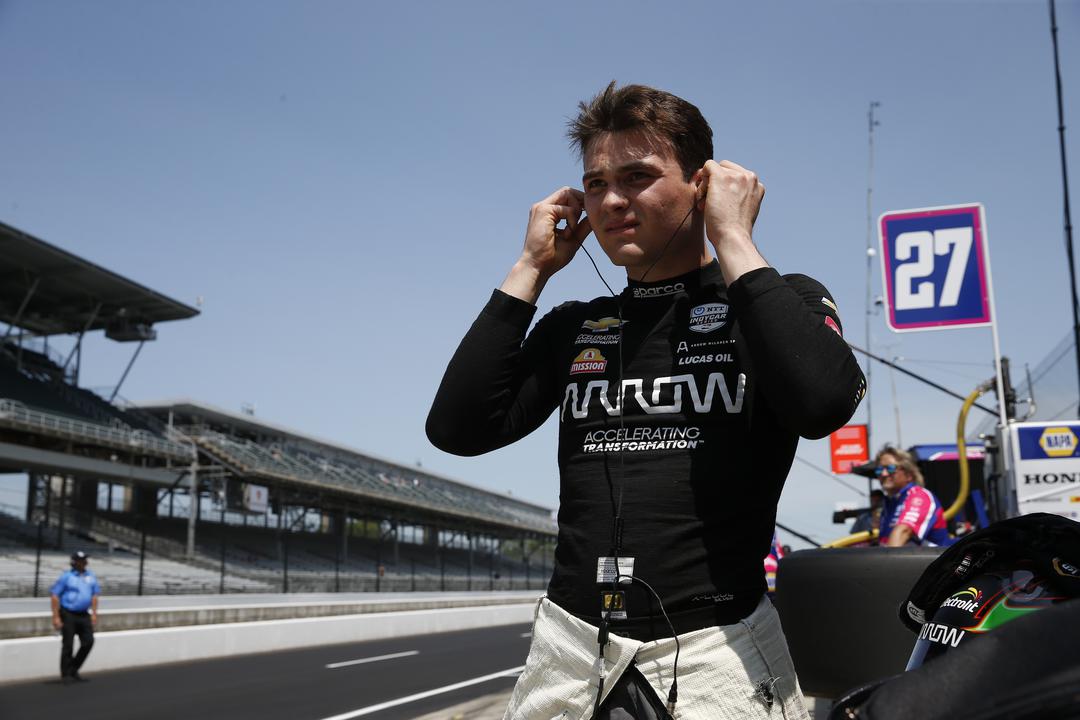 Where to start with this race. Leading early on, a way too optimistic move that wiped out his team-mate, leading again, spinning behind the safety car, pitting to finish 19th. It had everything.
Ultimately O'Ward gambled the race may finish or the rain could abate when Herta predicted correctly a switch to wets was better late on. O'Ward had no choice but to pit before the final restart and the top result was again taken away.
Sometimes these topsy turvy races work against you especially when there's a 50/50 gamble that could have won the #5 car the race, but ultimately his team-mate Felix Rosenqvist made fewer errors today and got the reward of finishing sixth even though he had to factor in a wing change.
A momentum stopper shuffling O'Ward back to seventh in the points after two consecutive top fives that could have been another today, with some silly on track mistakes and risky strategy that was high-risk high-reward for a team that needs a middle of the road points haul right now. – JB 
Rinus VeeKay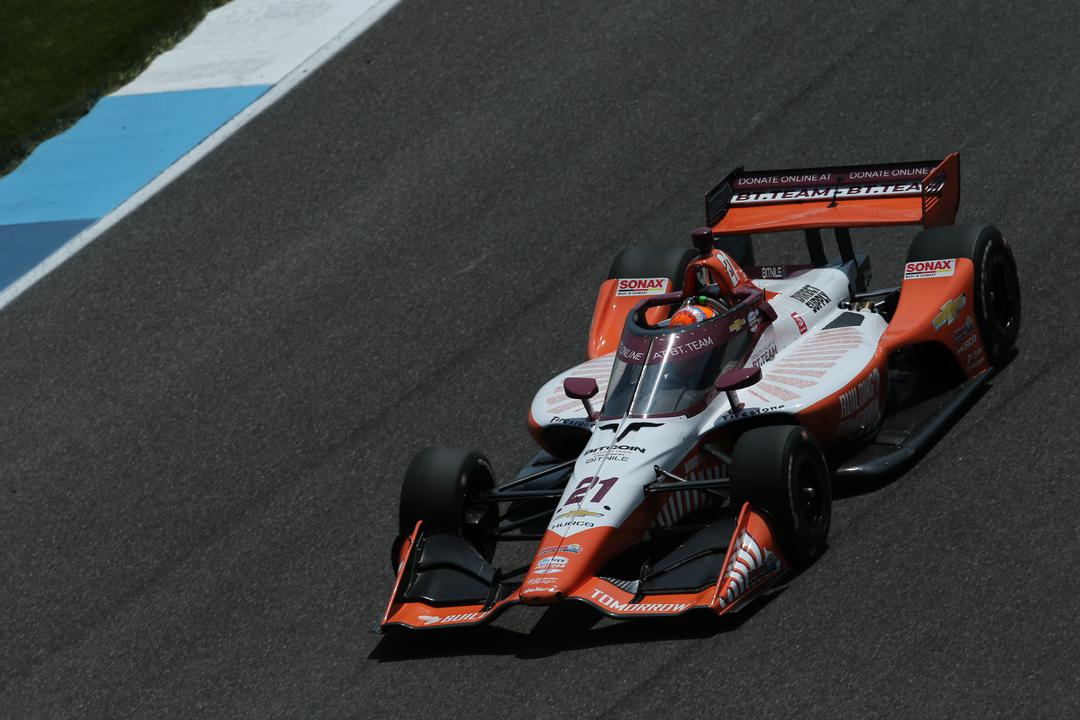 Recent silly season talk has been surrounding Ed Carpenter's Rinus VeeKay after the Barber polesitter and podium finisher headed to the race he won last year. But it was a total disaster.
Despite being strong in practice two VeeKay couldn't get out of his first group in qualifying and started at the back, then spun at Turn 2 and was hit by Devlin DeFrancesco effectively ending a chance of a top 10 that was possible for anyone able to keep their noses clean and make sensible strategy calls on the day.
Let's hope VeeKay rebounds at the 500 where he is usually strong, and that he finds momentum again. – JB 
Romain Grosjean and Alexander Rossi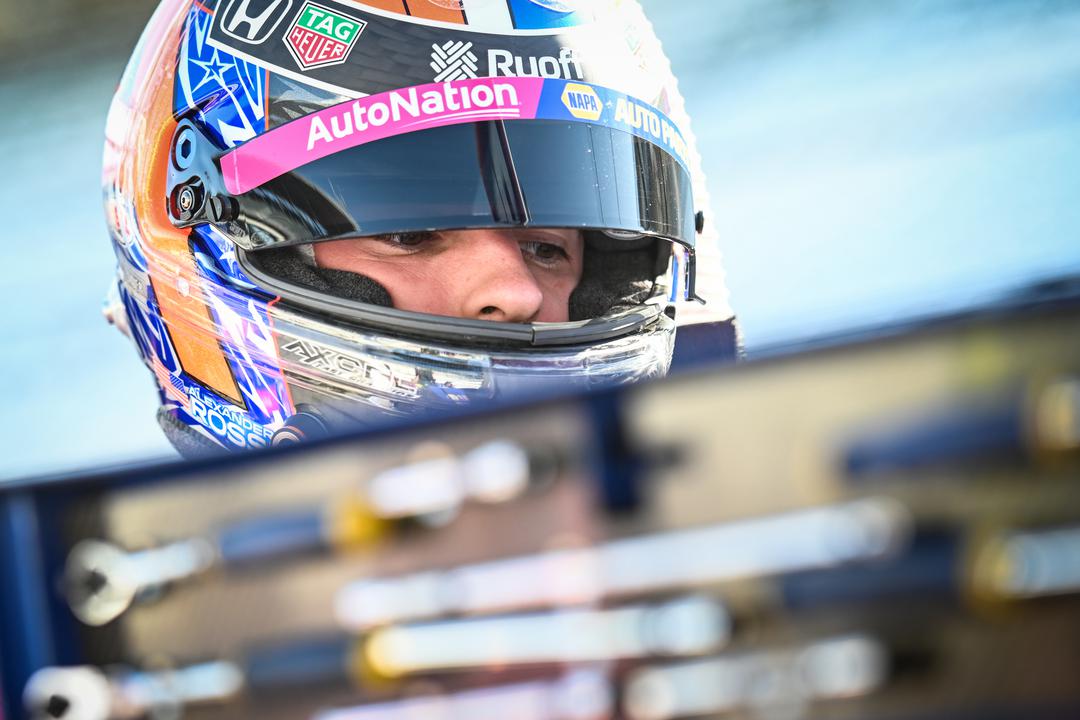 The Andretti duo were both in contention for potential top-six results but Grosjean and Rossi ended up down in 17th and 11th respectively thanks to a blend of incidents and misfortune.
Grosjean was on the brink of taking third when his attempt to go around the outside of Jack Harvey in Turn 7 resulted in contact and a spin. A gamble to stay out on slicks in increasingly wet conditions ensured there was no recovery.
Rossi made good progress and survived a few scrapes, but a combination of having to go off in avoidance of the spinning Scott McLaughlin and an ill-timed gamble on wets meant he finished in the pack. – ES
Josef Newgarden and Scott McLaughlin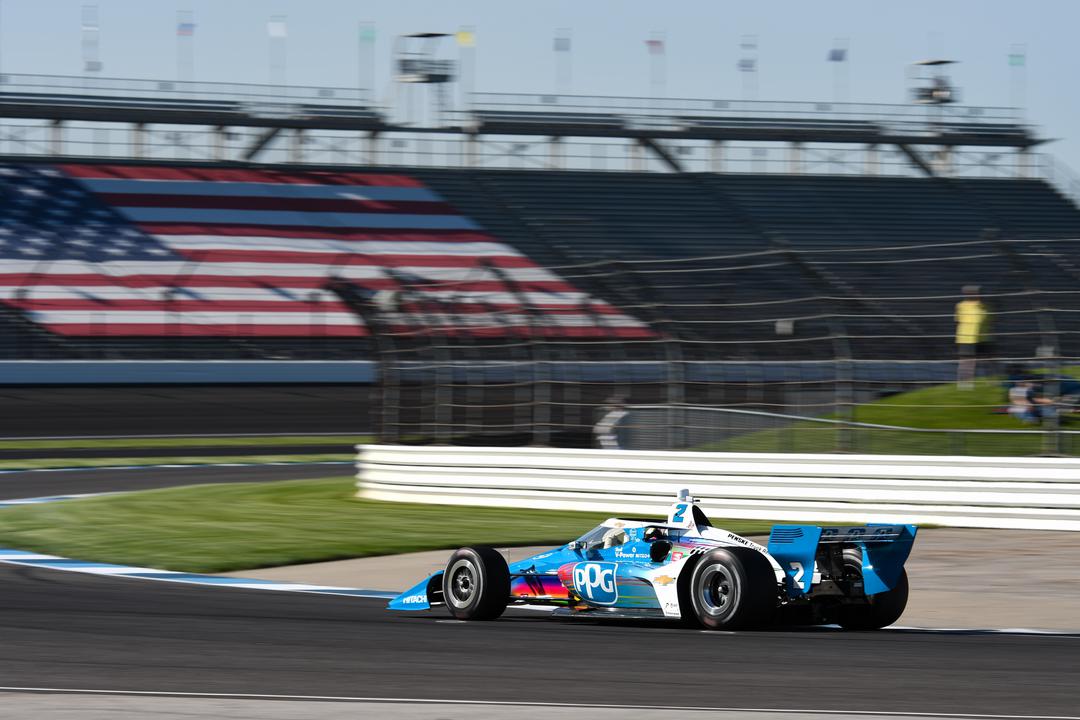 Penske pair McLaughlin and Newgarden went into the race second and third in the points and there were times when both looked potentially on course for a strong result. But both ended up outside the top 18.
Newgarden's race was ruined early on. Running fifth, Takuma Sato passed him, starting a chain of events that led to Alexander Rossi moving over on Newgarden, who was squeezed into Jack Harvey. The result was a spin and a puncture, meaning he was 15 laps time by the time he'd been recovered to the pits and rejoined.
McLaughlin led the race briefly, but a gamble on staying out on slicks backfired first with a spin under yellows, then a spin at the restart. – ES
Jack Harvey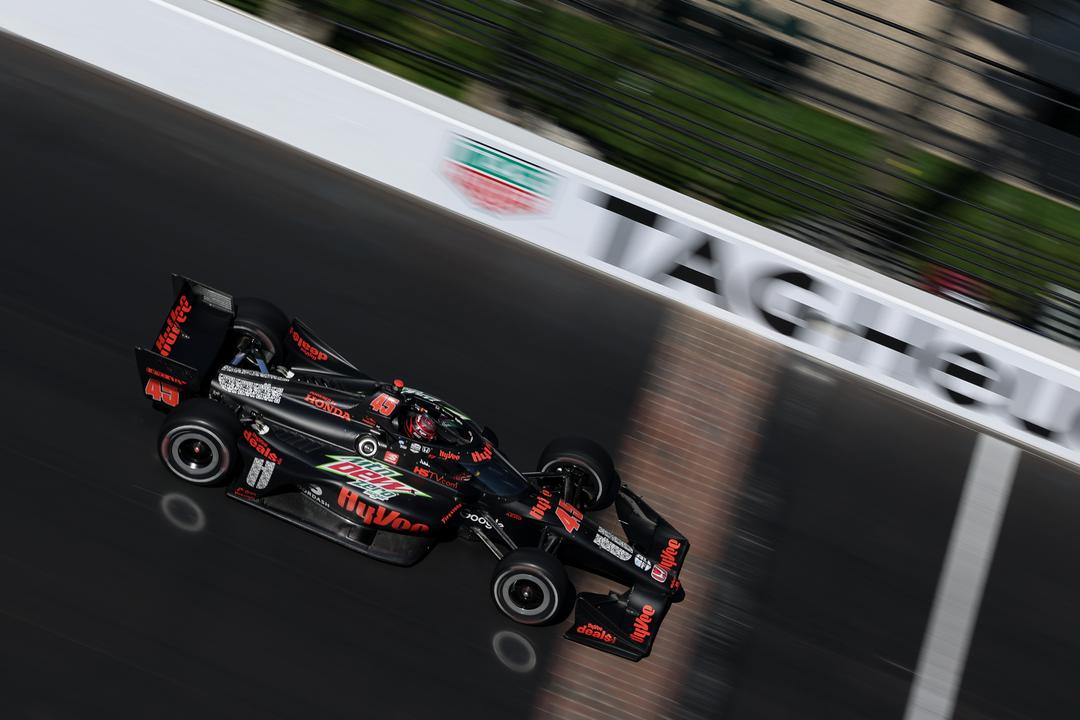 Went into the race still searching for his first good race result after a difficult start with Rahal Letterman Racing, but it looked on the cards after a strong run in the first 50 laps to run third.
But things started to unravel when he clashed with Grosjean, which spun the Andretti driver. Harvey survived that, but started to be shuffled back and fell behind Pagenaud and O'Ward.
Being ordered to drop to the back of the queue after contact on pit road ensured there would be no top-10 finish, leaving Harvey 13th on a weekend when he had better pace than that and looked set to kickstart his season. – ES