Ex-Formula 1 driver Nico Hulkenberg will test with the Arrow McLaren SP IndyCar team at Barber on Monday, in what will be his first IndyCar outing.
Of course, he follows a long list of drivers swapping an F1 career for a twilight in the premium American single-seater series, but the championship has taken a big step up recently and it will be no walk in the park should Hulkenberg make the jump.
On the plus side, Romain Grosjean has shown what can be achieved for highly-rated ex-F1 drivers with his maiden season at the smaller Dale Coyne Racing team, while Hulkenberg leaps straight into the team that fought for the title with Pato O'Ward this year and had Felix Rosenqvist and Juan Pablo Montoya in its other cars.
So what can we learn from his driving style from F1 to inform what to expect from the 34-year-old Hulkenberg and how his adaptation might go?
Well, McLaren boss Zak Brown thinks Hulkenberg will suit IndyCar and says Hulkenberg is sitting "right towards the top of the list" to join the team full-time when the team expands to three cars in 2023.
"I think IndyCar rewards aggressive drivers, I see Nico to be a guy who gets up on the wheel as they say, it's an American term," Brown said.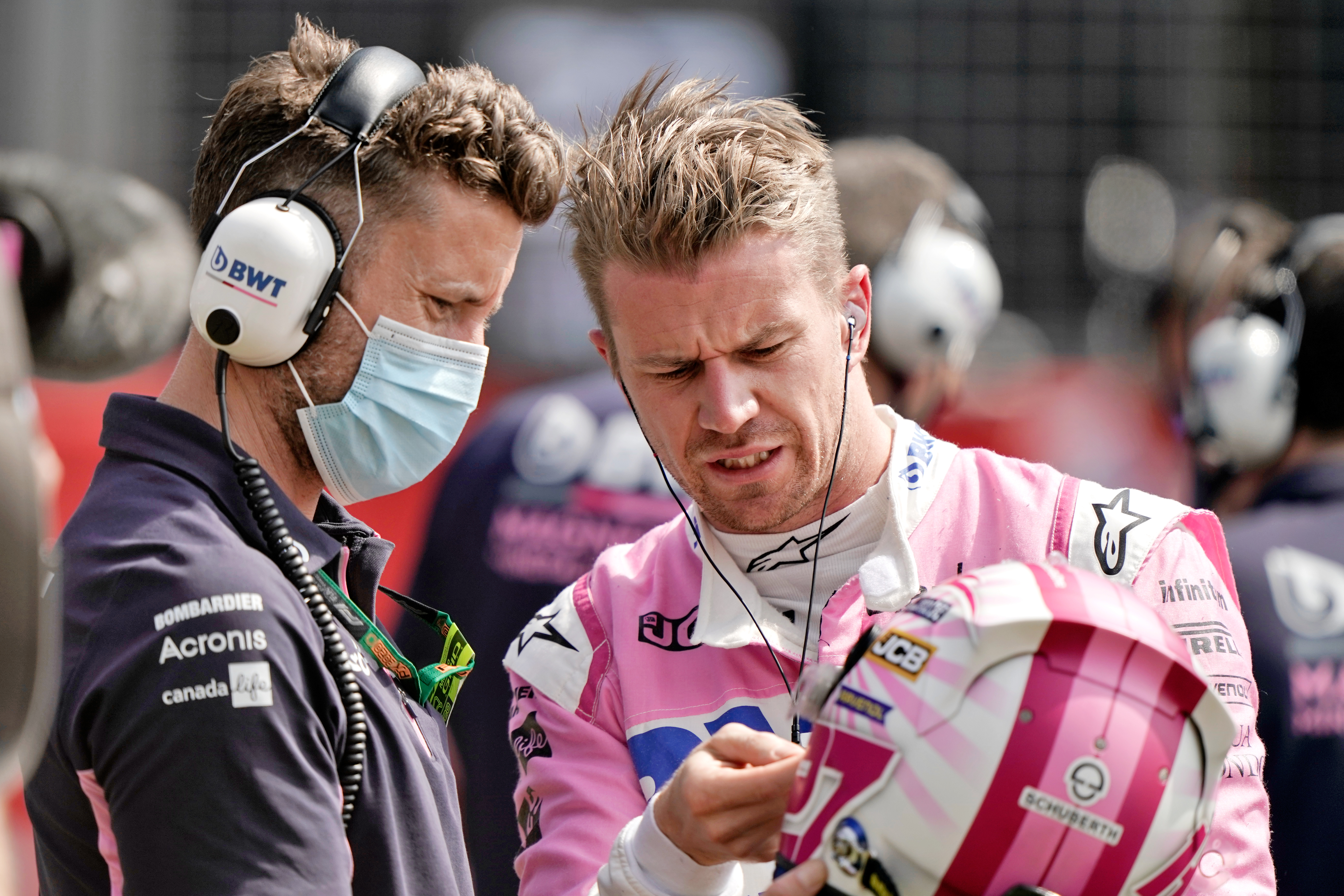 "Very excited to see him, I think he'll enjoy it.
"I think Fernando [Alonso]'s enjoyed IndyCar, Marcus Ericsson's enjoyed IndyCar. We definitely won't run a full third car next year, we will run a car at Indianapolis and we intend to run a car at some point later next year in anticipation of a full-time programme for a third car in 2023.
"And so Nico wants to see what IndyCar's about, we'll see how Nico gets on and that'll all be part of the process once we pull the trigger on that third car who might be in that far. Nico's right towards the top of the list."
Hulkenberg's F1 career never lived up to the stellar form he showed on his way up, but Brown is right to say his aggressive skill set should translate to IndyCar well.
In F1, he arrived at the wrong time with F1's switch to high-degradation Pirelli rubber coming just after his promising rookie campaign for Williams that started slowly but peaked with a fine pole position – on merit after setting two laptimes good enough to top the timesheets – at Interlagos.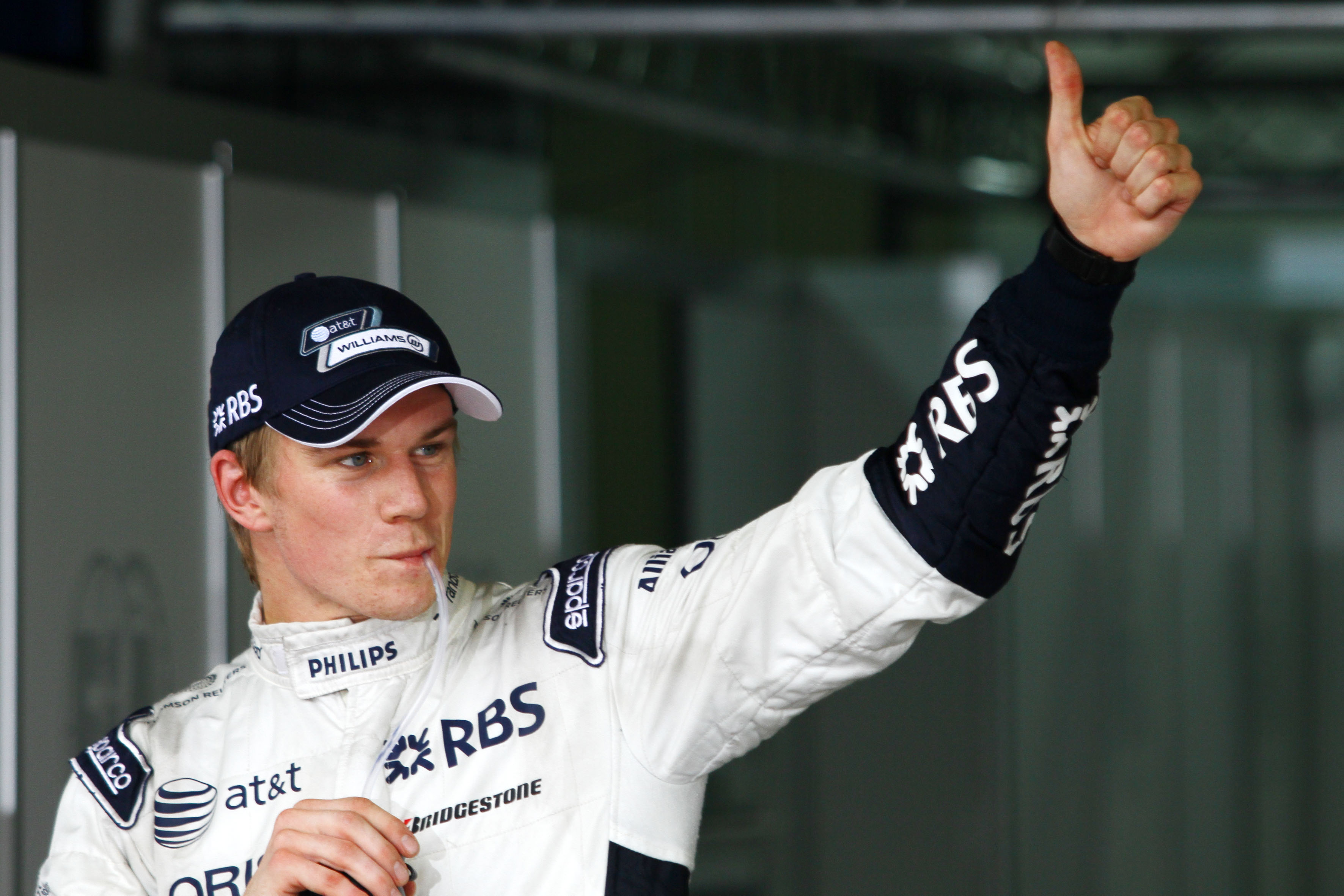 The Pirelli tyres went through many changes over the years but always fundamentally rewarded gentle handling and didn't reward Hulkenberg's more aggressive style.
Hulkenberg worked hard to adapt and learned plenty from being alongside the master of tyre management, Sergio Perez, in the Force India days but was never completely in his element. The underlying speed was there, but often contained.
Grosjean is a useful comparison. Their styles aren't identical – Hulkenberg maybe sits somewhere between Grosjean and the hustling Fernando Alonso – but do have similarities and came through what Grosjean calls the ASM/ART school – brake decisively and relatively late, rotate the car quickly and get harder on the power.
It's a very fast technique, but not if the tyres can't take it – although Grosjean's proven the Firestones in IndyCar can. However, Hulkenberg's attempts to adapt this technique in F1 usually led to him trying to square off the corner more to ensure the power could be put down with the car's rotation complete.
Ultimately, Hulkenberg wasn't as adaptable as he needed to be in F1 and that was what cost him the kind of grand prix career that once looked on the cards.
He may always be remembered as the only driver with a pole and fastest lap but no podium, even if another way you can interpret that is that he has more starts than any other driver in a team that has failed to win a race in a season he was there.
IndyCar should suit his natural style, which will offer a slightly more conventional relationship between driver input and tyre behaviour, and it could work well.
Provided he does adapt well, were he to get a race seat in IndyCar he could make a similar impact as Grosjean has done. After all, Grosjean and Hulkenberg's styles aren't dissimilar.
Perhaps another example that can be drawn is to look back through Hulkenberg's career for a high-power, low-downforce, relatively heavy car and the last one, as far in the past as it might feel, was the A1GP championship.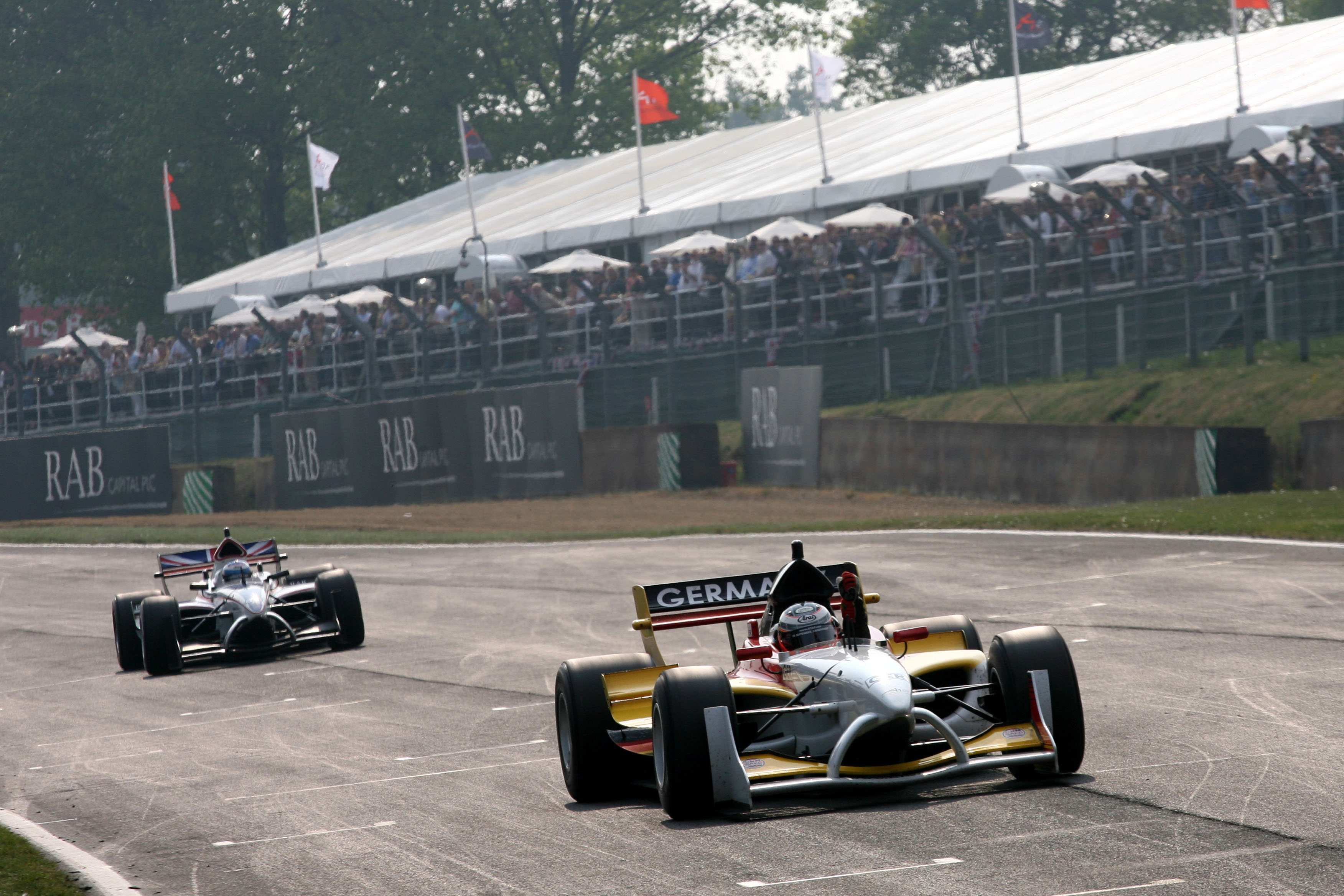 Of course, it's not a perfect example, but the style is at least partially similar.
In his maiden season Hulkenberg won nine races in this formula (pictured above) on the way to gifting his native Germany the title, so perhaps adapting back to an (admittedly marginally) similar formula could bring success for Hulkenberg.
Whether he gets the chance to properly adapt to IndyCar is another question altogether. His test with Arrow McLaren SP should present a circuit Hulkenberg can adapt quickly in Barber, where Grosjean and last season's champion Alex Palou excelled on their first visits to the Alabama venue.
Aside from that, there's a number of hurdles. Ovals aren't even on the discussion table just yet so whether Hulkenberg wants to give them a go will be pivotal. AMSP is looking for a top-quality driver to put its third car and is expecting – when the car is finally flung at the series at full whack – podiums and top-fives.
AMSP are unlikely to hand Hulkenberg a handful of races in 2022 if he isn't committing to a full schedule on the road, street and oval races in 2023.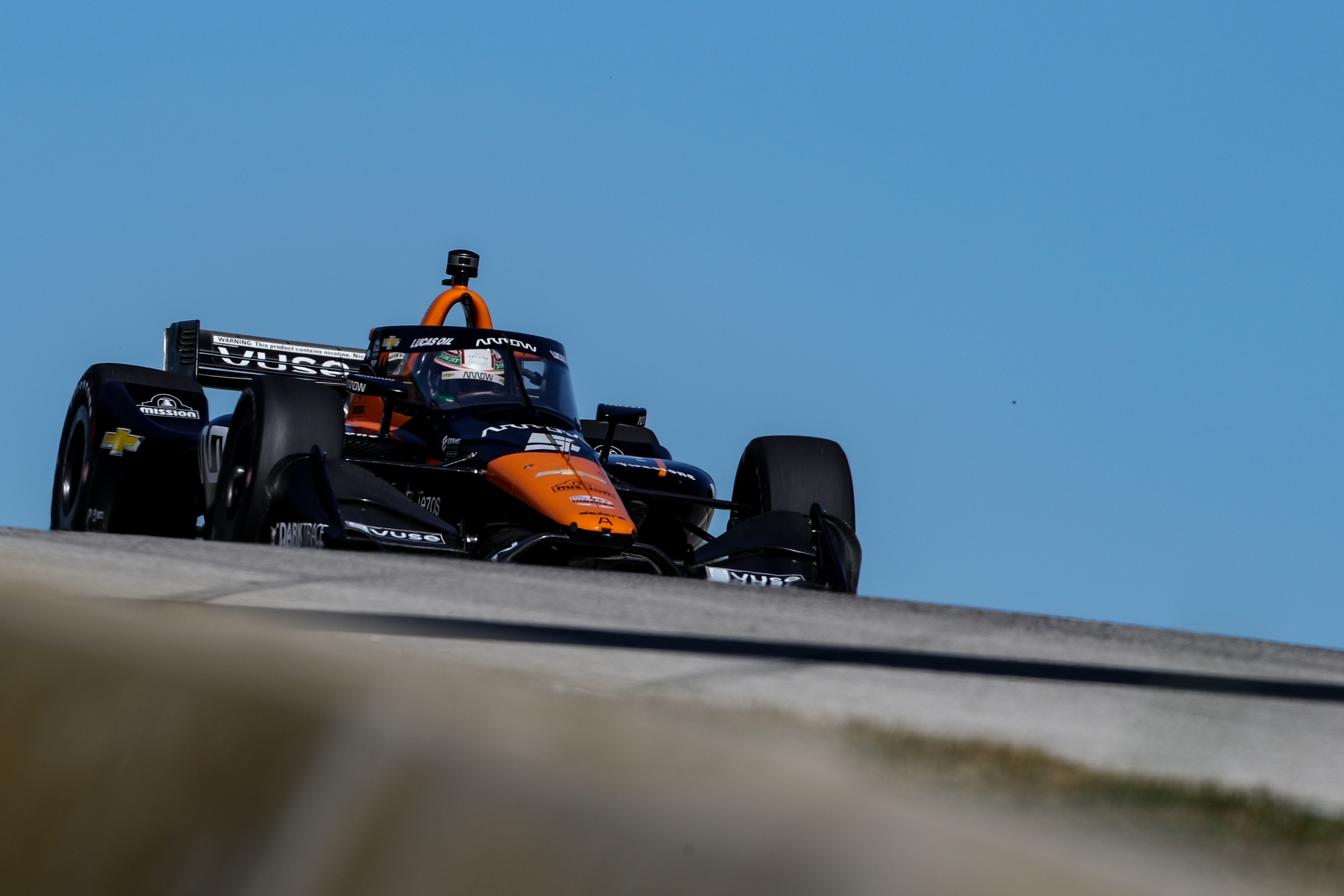 Ultimately Monday will give AMSP a good idea if it wants to foster the relationship further with Hulkenberg as there's plenty of options on the table. It will also allow Hulkenberg to try it out and see if he catches the bug. He's already discussed IndyCar with another team, Ed Carpenter Racing, so there appear to be options on the table.
AMSP welcomed Kevin Magnussen into the team as a stand-in last year, so it should have a good feel for where Hulkenberg is at relatively quickly given Magnussen was also totally new to the IndyCar and just out of F1, although he was and is racing full-time whereas Hulkenberg is merely an F1 reserve currently.
The team will also have pre-season testing data and information from the Barber race in April where it was on pole, plus a number of other drivers will be on track at the same time in what has become a pseudo rookie test that includes Road to Indy dominator Kyle Kirkwood in Colton Herta's Andretti car – which could provide a good benchmark for Hulkenberg.
If Hulkenberg wants a shot at a top team he'll have to move quickly though as there's plenty of Road to Indy and European talent waiting in the wings and close to deals with IndyCar teams for 2022 and with an eye already on 2023 too.
And if Hulkenberg is looking at '23 he's picked a good time to get a test in as teams have reduced mileage this off-season and next year so out of race mileage will be at a premium next season and his chances may become limited.
There's plenty of questions still to be answered ahead of the test and on Hulkenberg's future. But his style should suit this car just as it did Grosjean, and there's no reason he can't carve out a very successful move to IndyCar.
Despite his pedigree though, I think McLaren's team will need some convincing given the size of its project and the drivers out there that could be swayed by this team, so this test carries plenty of significance for both driver and team.