When did Alex Palou clinch the 2021 IndyCar championship?
On lap 18 when closest rival Pato O'Ward parked as a consequence of his first-lap hit from Ed Jones?
Or when he took the chequered flag in fourth?
Or some undefined point late in the race decided by the number of retirements and the chances of any of them being repaired and sent back out to trundle around many laps down?
After a lot of unimpressed frowning at lap charts and the points system, I think it's the latter.
The fact this brilliant title battle effectively came down to Josef Newgarden needing maximum possible points and for Palou to score minimum possible points showed up a shortcoming of IndyCar's over-generous and over-complex points system that's long bothered me.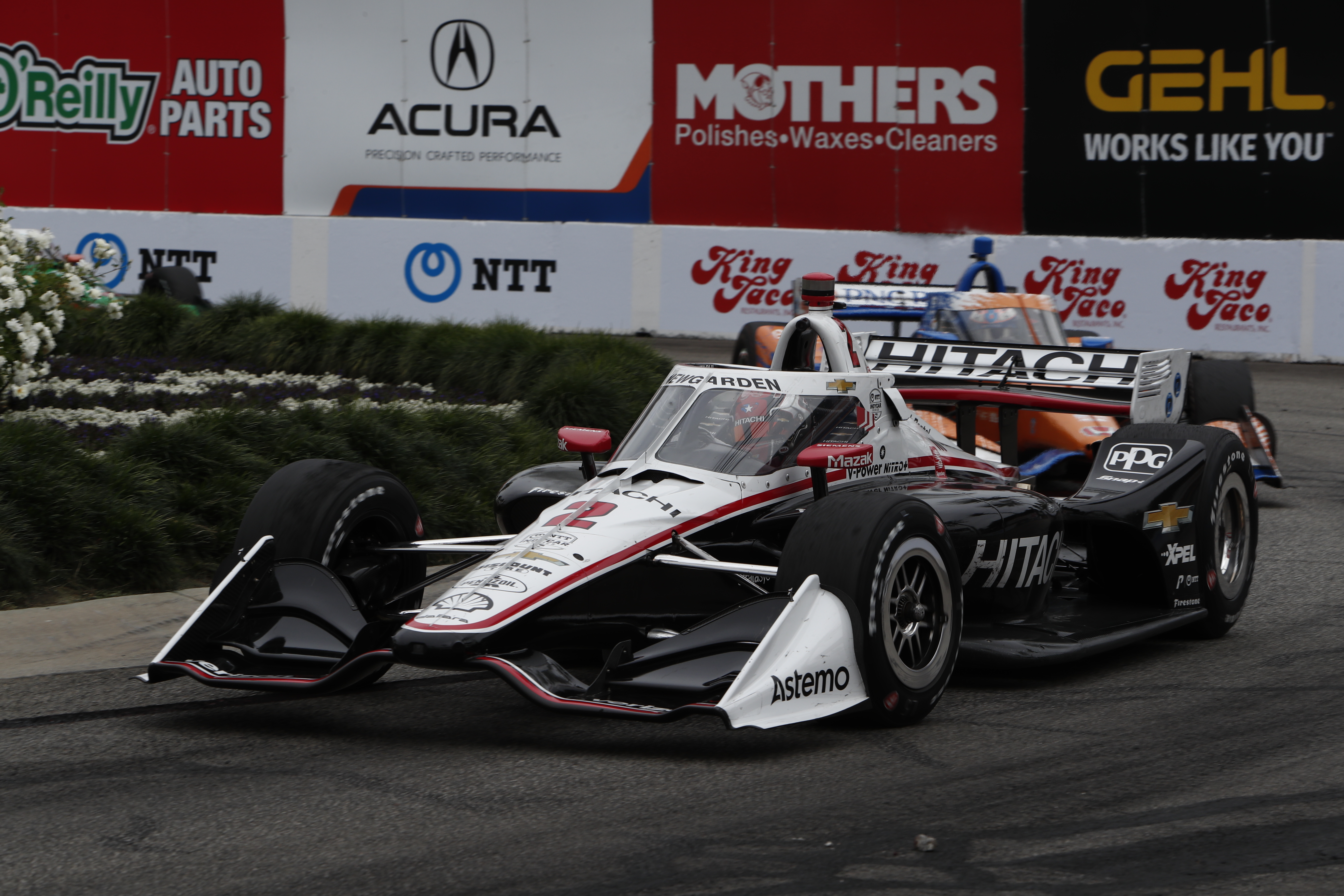 I'm a fan of points systems that don't require too much thought, where you're not having to monitor fastest lap or most laps led bonuses or even quirkier rewards to work out who'll be champion. And especially systems where a car that retires scores zero. And a car that doesn't even start definitely, definitely scores zero.
The bonuses for pole (one point), leading a lap (one point) and leading most laps (two points) mean IndyCar's 50-for-a-win system offers an actual maximum score of 54 points per weekend.
But a 54-point-swing isn't actually possible as long as you make it to the end of qualifying.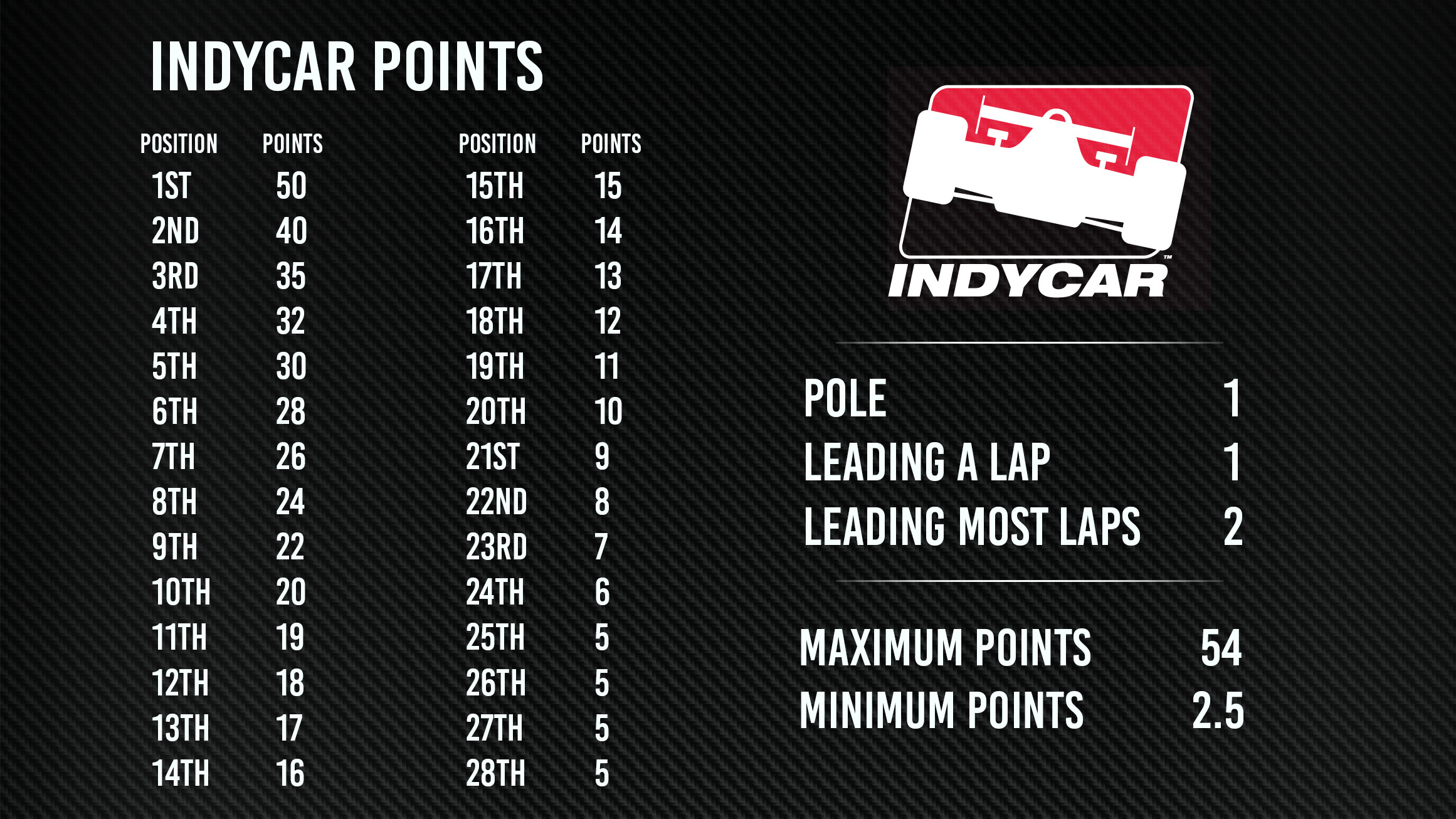 Points are available down to 33rd place (in a series that only gets 33 entries once per year), and you score even if you retire. And 25th to 33rd are all worth five points.
And if you fail to start but did qualify, you get half the points you would've got if you'd started and been first retirement – which in this year of a healthy entry means you'd get either three or 2.5 depending on how many cars had turned up.
Newgarden taking pole meant he was officially 47 points behind Palou going into the race but Palou had already guaranteed himself another 2.5 by completing qualifying.
So to outscore Palou by 45 (as the gap was in reality now 44.5), Newgarden needed the 53 points for winning and leading most laps with Palou scoring no more than eight, which was 22nd place.
But as other cars dropped out, the lowest possible position Palou could be classified in was liable to change during the race. And then change again if those cars rejoined after repairs and moved up the order by completing more distance than other retirees (as O'Ward tried for a while).
Plus there was another moving piece in the jigsaw around the moment at which Newgarden was going to be denied the potential for the two-point most laps led bonus because Colton Herta's laps led tally became too great to overcome.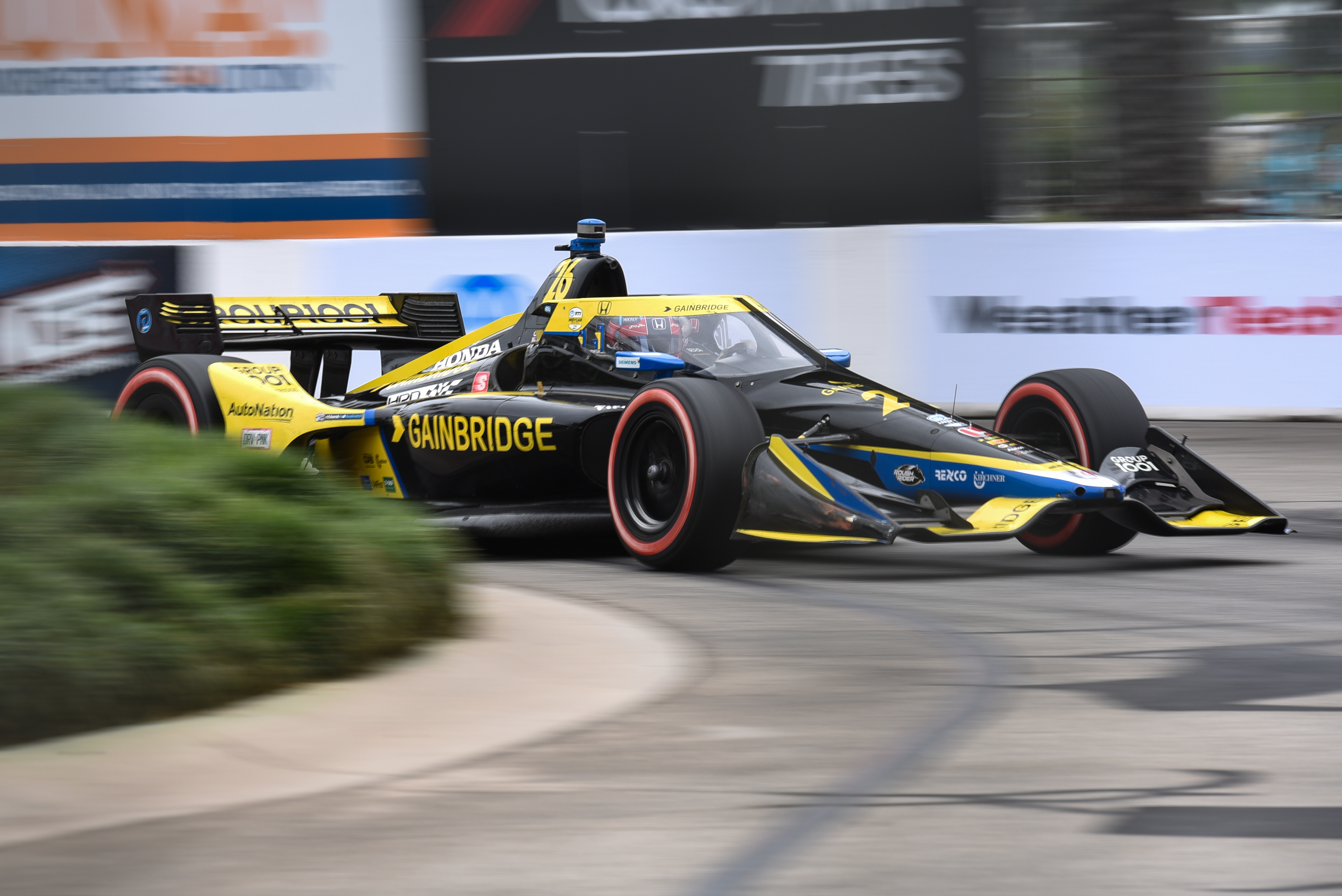 The magic juncture at which Newgarden's maximum possible score got small enough and Palou's minimum possible score got big enough to ensure the Ganassi driver was champion was roughly lap 75 of 85, when Herta was up to 31 laps led with Newgarden on 18 and only 10 left (meaning Newgarden's maximum score if he passed Herta for the lead was 51 not 53), and Romain Grosjean's retirement guaranteed Palou would be classified at least 23rd (worth seven points) even if he parked.
Unless Dale Coyne Racing repaired Grosjean's car quick enough for him to complete more laps than Palou still…
Not a quick and easy calculation for fans, broadcasters or really anyone involved. And a situation a clear and memorable cut-off point for how many finishers score would prevent.
The potential for title fights to be decided by the excitement of whether a retired car can be repaired to be classified 22nd not 23rd is one reason points-for-everyone systems (and by the way, IndyCar is not alone in using them – NASCAR does so too) frustrate me.
The other is a feeling that rather than helping those without the resources to run up front by giving them constant reward, it actually diminishes their achievement when they do finish higher.
For instance, if you apply a Formula 1 style top 10 scoring system to IndyCar, underdog combination Max Chilton and Carlin get just one point from 2021.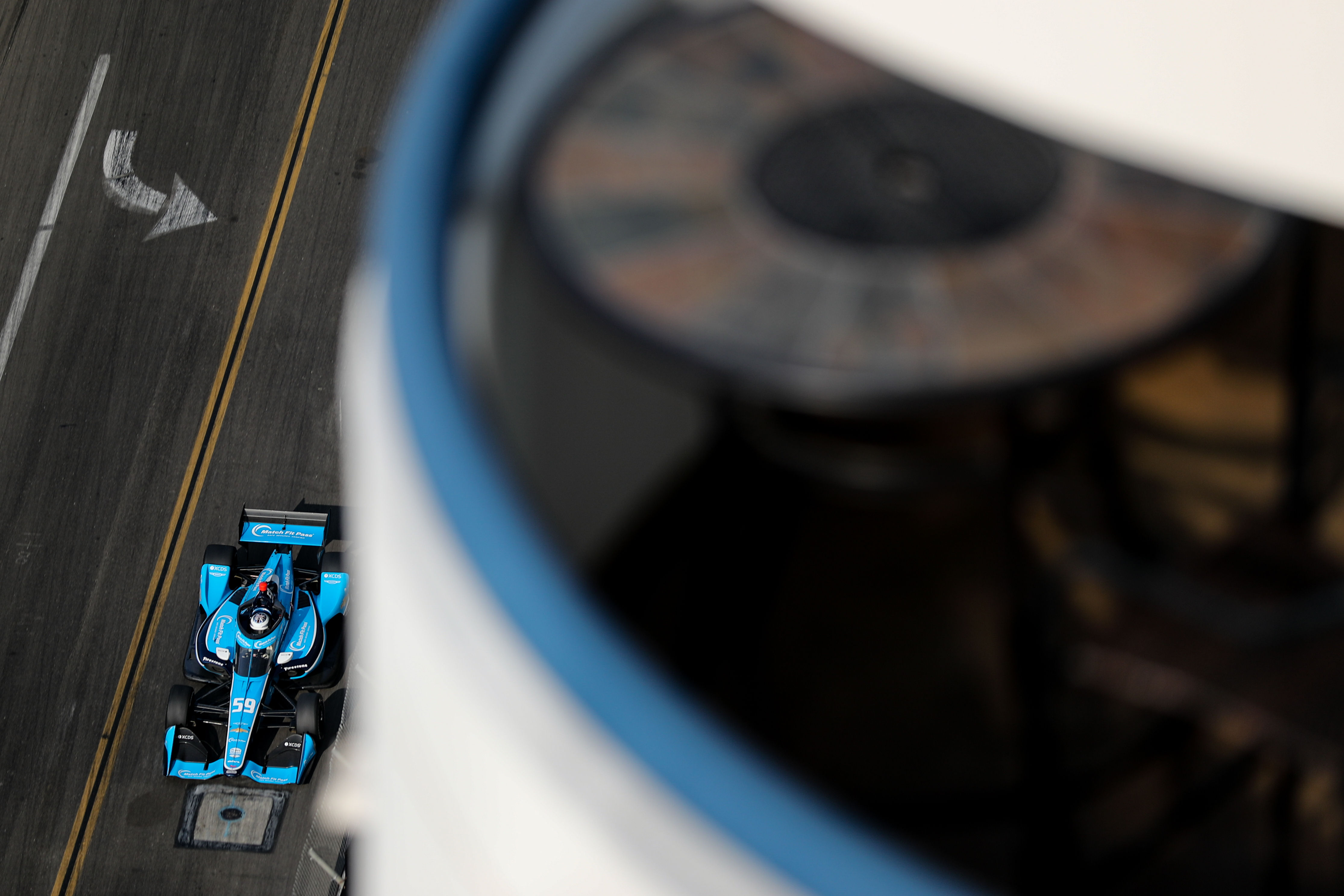 But that one point for 10th at Road America would've felt like – and surely been celebrated as – a greater achievement than the 134 Chilton officially scored for his array of finishes between 15th and 24th (including one classified-24th-but-retired).
And in an F1 scoring system, Chilton would have been 27th among 28 scorers this season, rather than his actual 25th out of 43.
Chilton's oval team-mate Conor Daly netted 235 points and 18th in the current format but with the F1 points system, he scores nothing.
For the record, 43rd and last in the real IndyCar system was RC Enerson with his five points for retiring from last place after 12 laps on his and Top Gun Racing's sole race start of the year in the second Indianapolis road course race.
In an F1 system, 28th and last place would be Tony Kanaan for his 10th position in the Indianapolis 500.
Is being able to call something a 'points finish' really that much more significant to an audience than getting into the top 10 and it just happens that everyone behind 10th scores too? 'Top 10′ is a nice recognisable achievement, isn't it? Well, yes, but even more so when top 10 is the only way you're going to get any points.
A top-10 cut-off for scoring would've also put some struggling IndyCar drivers' seasons into even sharper perspective – and made their breakthroughs even more celebratory.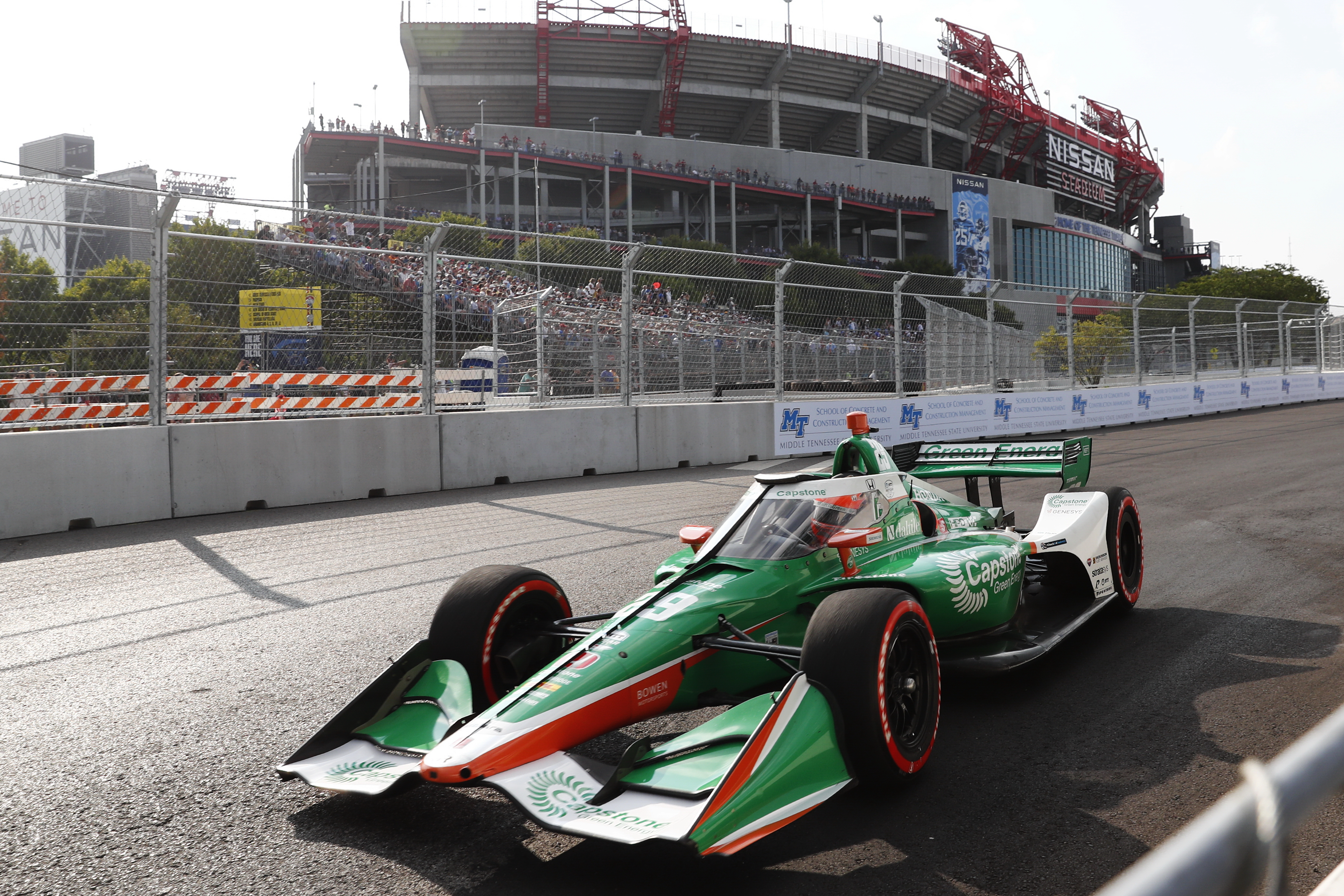 For instance, James Hinchcliffe's podium finish in the madness of Nashville in mid-August would've been his first (and only) points of 2021.
His Andretti Autosport team-mate Ryan Hunter-Reay's fourth place there would've been his first time among the scorers since a single point from the Texas double-header in early May, and Felix Rosenqvist's eighth-place would've been the first points of his troubled first year at Arrow McLaren SP.
'Everyone scores!' is too deeply embedded in the IndyCar points approach to change now, especially on a whim of a grumpy journalist in the UK.
That approach has been used since this iteration of IndyCar was created as the Indy Racing League in 1996 (when a 'multiplier' scoring system that rewarded each race with more points than the previous one to encourage people to commit to the new championship made it even more offensive.
As did the lack of a tiebreak provision in the rules that led to Buzz Calkins and Scott Sharp being joint champions). Though CART used to be a top 12 scoring system, in its Champ Car days it changed to a top 20 from 2004 – when it had an 18-car field…
So it's here to stay. And it does help decide the Leaders Circle entrants' points standings that allocate series funding to teams.
And if IndyCar used F1 scoring, Palou would've been champion at Laguna Seca with a round to spare. That's definitely a less exciting outcome.
But at least most fans watching would've been able to quickly calculate what Palou needed to do that day to put the crown out of O'Ward and Newgarden's reach.
And they'd know it was worth lauding part-timer Oliver Askew's ninth place at Laguna as the first points of his attempt to get his IndyCar career back on course too, rather than it – like Chilton's 10th in Nashville – just disappearing into a swirl of meaningless numbers.