Simon Pagenaud has officially joined fellow ex-Team Penske IndyCar driver Helio Castroneves at the Meyer Shank Racing team that won this year's Indianapolis 500.
Pagenaud joined Penske from Schmidt Peterson in IndyCar for the 2015 season and won the championship the following year, adding his own Indy 500 title in 2019.
He struggled for results even more in the 2021 season than the year previous, but he still has a lot to offer in IndyCar when the car is set-up correctly for him.
He brings 15 wins, 37 podiums and 14 poles to the team.
"This is such an exciting time in my career," said Pagenaud.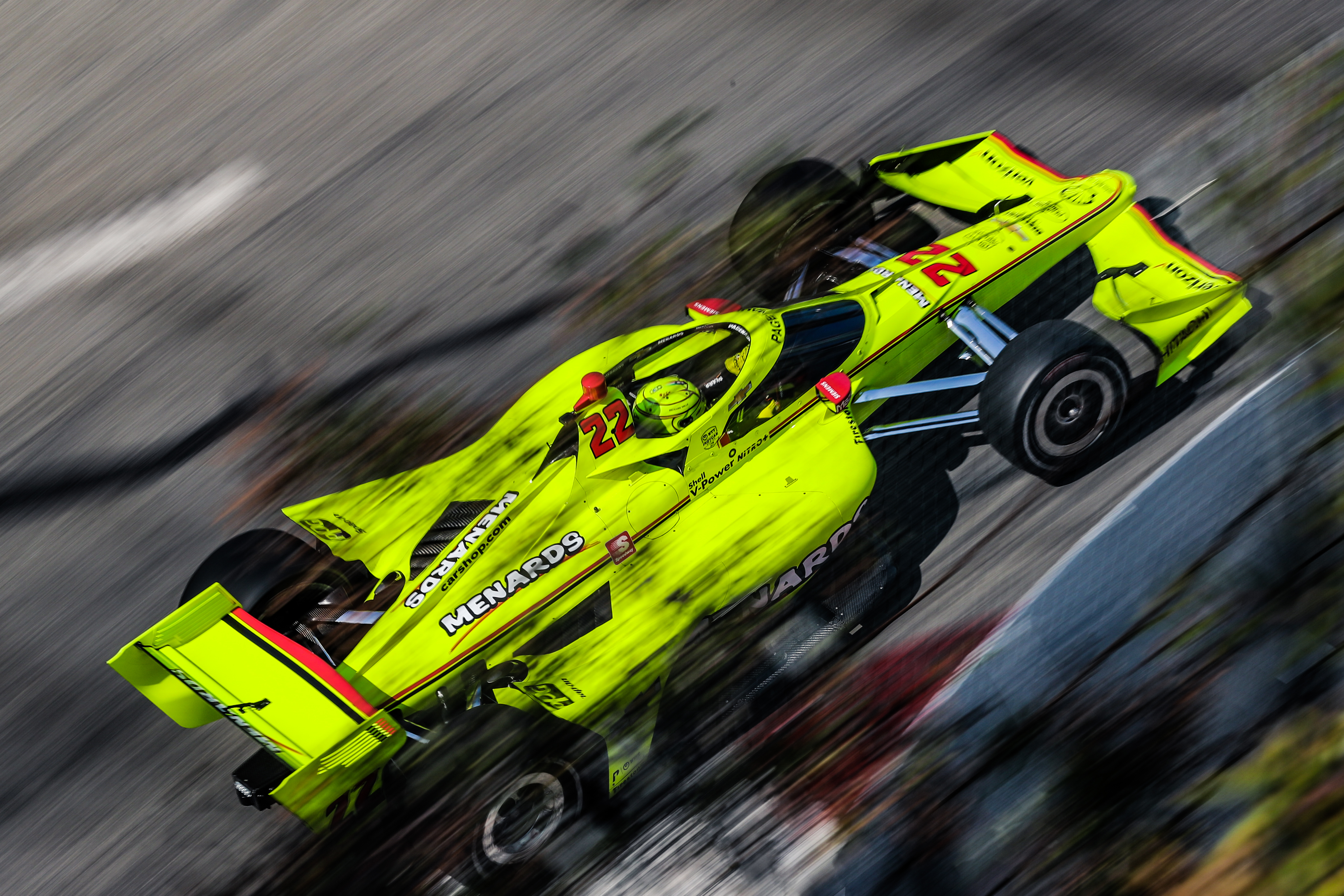 "MSR has proven it is a high-quality organisation when they won the Indianapolis 500 and pairing Helio and me together will help our team in 2022 and beyond. I'm really looking forward to this new challenge."
Team boss Mike Shank added: "Next year will be a big year for MSR and I think we have a very strong lineup of drivers between Simon and Helio.
"We have built this program every year, growing with our partners and working to have all the ingredients we need to be competitive.
"Our Indianapolis 500 win was a big breakthrough, and we are looking forward to having a consistently competitive program that will have the chance to fight for wins and podiums no matter where we go and I think this lineup will help us do that."
Pagenaud was a key player in the driver market because of his sportscar prowess and what he represented to Penske.
Not only is it losing Pagenaud to a team that has an engineering tie-up and shares debrief with its rivals Andretti, his sportscar experience also goes out of the door at a time Penske readies for a return to prototype action with Porsche.
For Meyer Shank, it had hoped to resign Jack Harvey alongside Indy 500 winner Castroneves, but Harvey elected to leave for Rahal Letterman Lanigan which is set to be announced soon.
With Pagenaud and Castroneves, it will run two-full-time cars for the first time, as it began with a part schedule in 2017 and upped that to a first full season, with Harvey, in 2020.
Castroneves won the Indy 500 in its second car which raced six times in 2021.